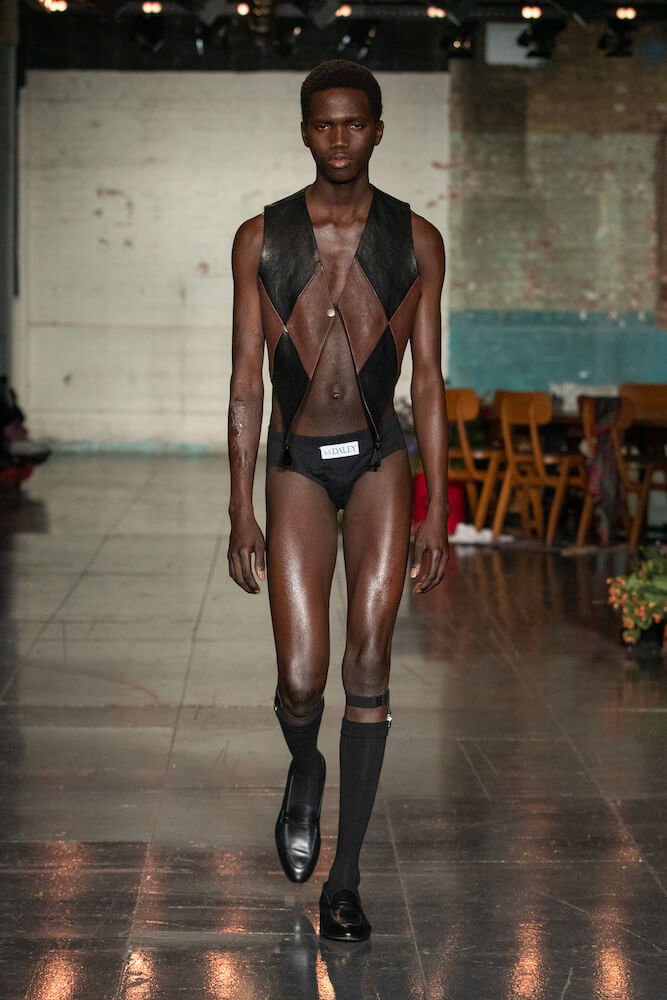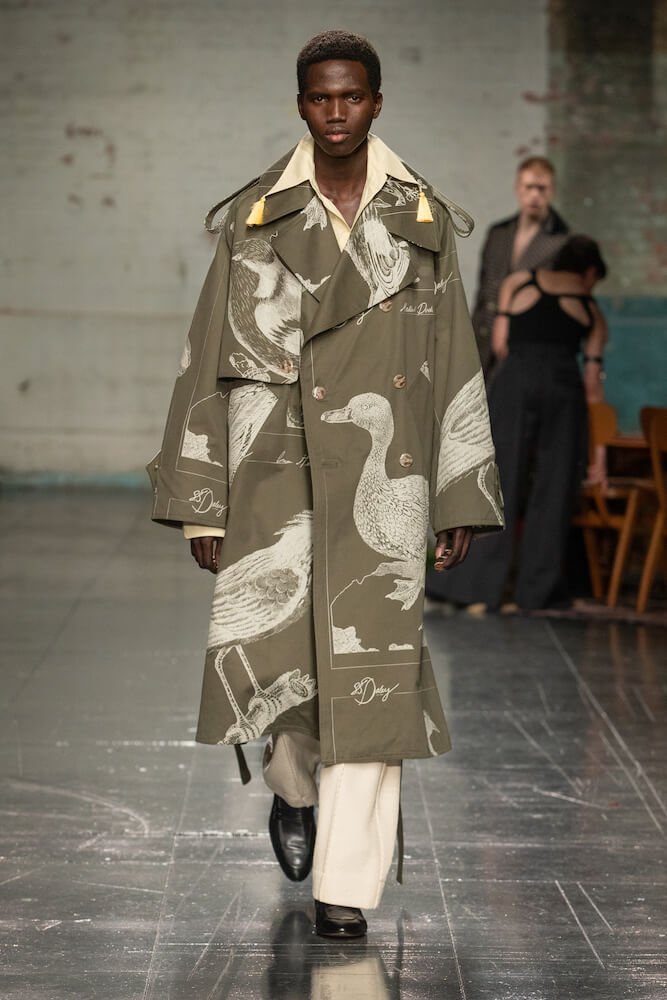 It's all about character for S.S.Daley. The designer, a semi-finalist for this year's LVMH prize, has a knack for storytelling and writes narratives for each look. Lives, loves and motivations are explored. The clothes come alive on his cast of dancers and actors as does his intention – to explore the English class divide, and to break the constrictions of a codified world.
He was inspired by the dissolution of the stately homes in the 20th Century, when many were sold off or fell into disrepair after the war. Lords, ladies and servants cavorted in his signature Oxford bags, and silken shirts, hung with curtain tassels for extra flourish. Diamonds of surplus leather were crafted into a waistcoat, whilst louche windowpane check suits and tuxedo shirts, worn by men and women, spoke a secret language of desire. Every piece had a sensual edge, including a balloon sleeved trench, covered in 17th Century poppy etchings. The knitwear was stand-out: from a cute cropped cable knit to an asymmetric jumper with the words "You & I are Earth" scrolled across it. The phrase, which came from a fragment of a 17th Century plate found in a London sewer, speaks to Daley's romantic, soulful character.. These are clothes designed with emotion and worn with feeling.
Photography courtesy of S.S.Daley.