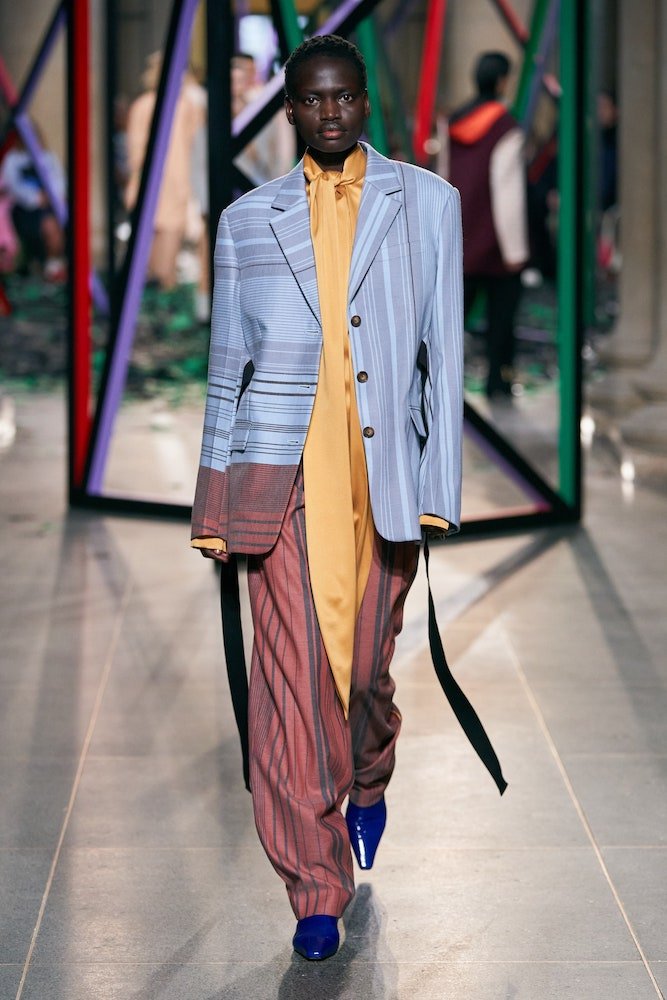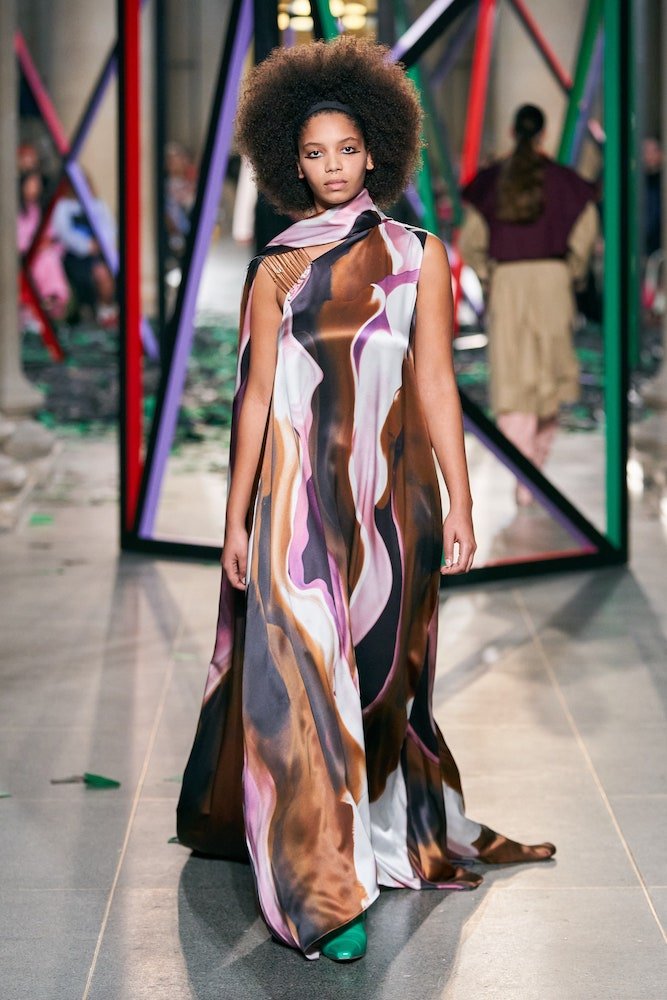 Sometimes the most unlikely collaborations are the ones that work the best. Who would have thought that Roksanda's grand volumes and Fila's sporty heritage could work so well together? The designer's soft spot for Fila goes back to her Serbian childhood, where the Italian sportwear brand was coveted by her generation.
For the resulting collaboration, Ilincic fashioned quilted nylon into ball skirts and enveloping, cocoon-like coats that had all the protective elements of sportswear combined with her dramatic couture-like silhouettes. It worked brilliantly. The pieces looked fresh and hugely appealing – especially in the wake of Storm Eunice which blustered through London Fashion Week. And while there were plenty of billowing Roksanda gowns, it was good to see Roksanda do more casual silhouettes. If anyone can make the shell suit look chic, it's her. They came in billowing proportions, buttery soft leather and expensive taupe colourways. This is Roksanda, not JD Sports.
Photography courtesy of Roksanda.