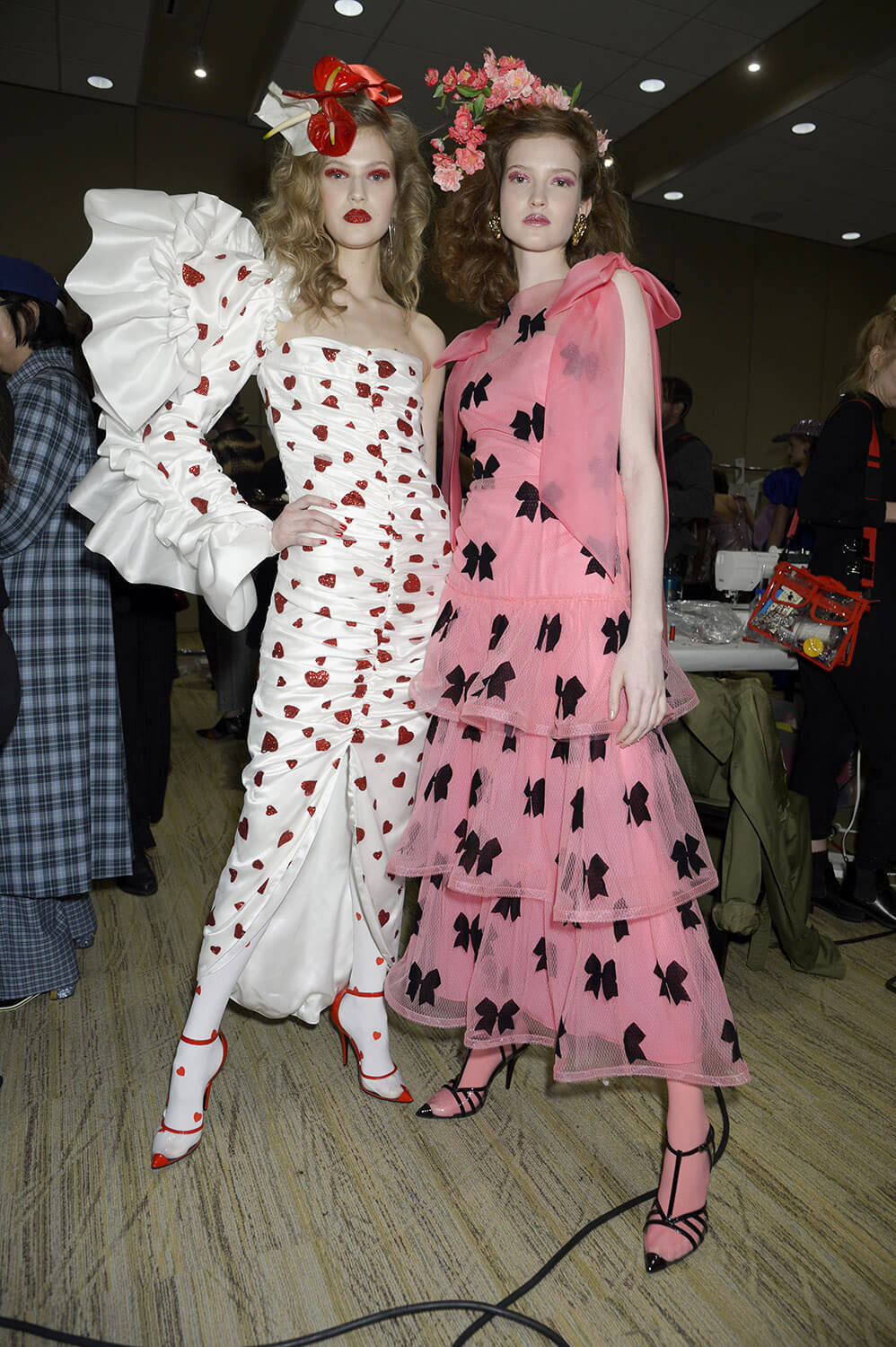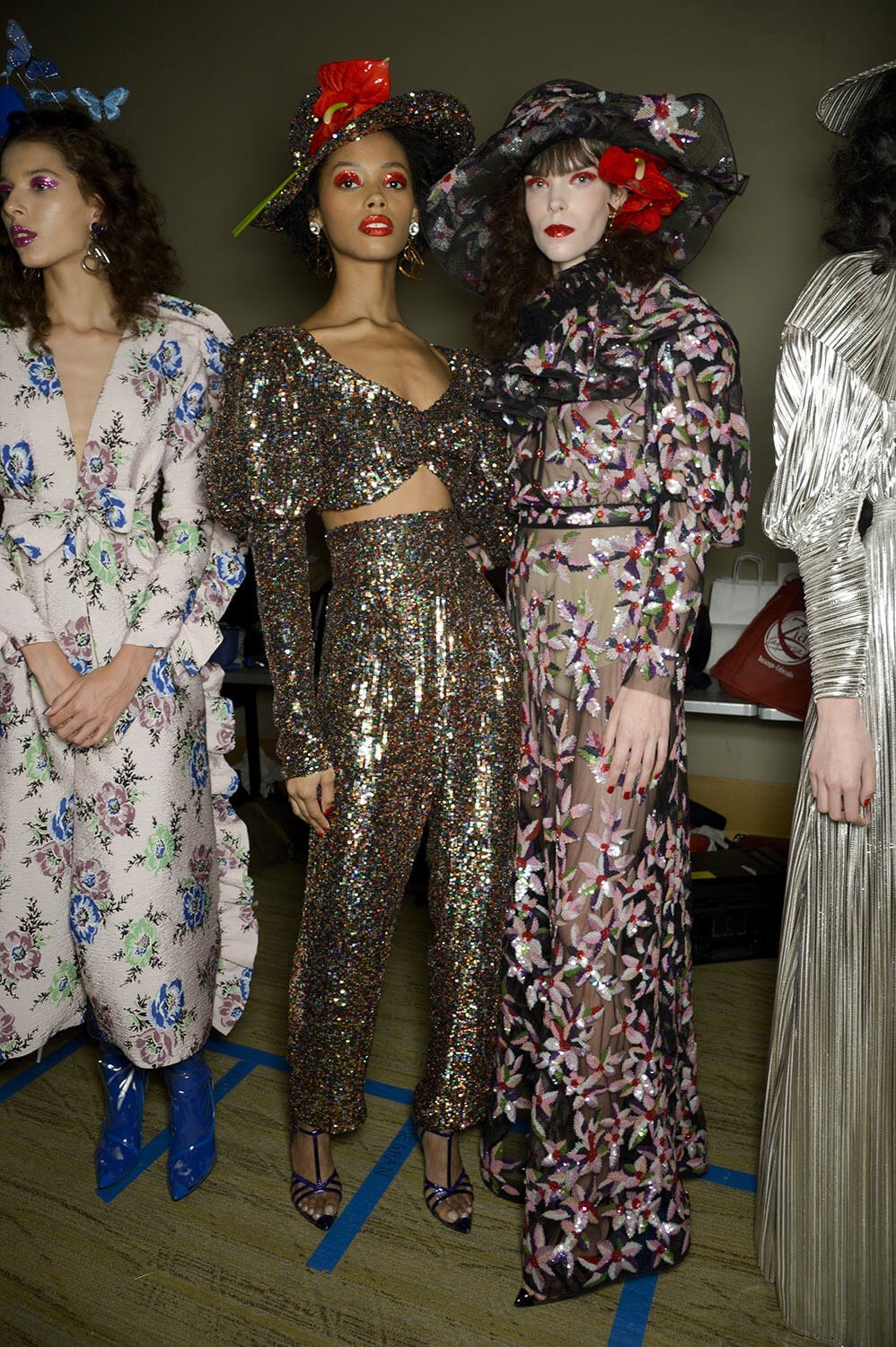 All of Hollywood glitterati descended onto San Marino, California last night. The posh suburbian neighbourhood became the location of Rodarte's AW19 show, opening the womenswear season a day before the official start of New York Fashion Week. Due to torrential rain that's been taking over Southern California the past few days, the show was moved from the botanical garden of the Huntington Library to its pavilion. But that didn't mean the rich flora was any less prominent in the set – the backdrop was a maximalist blend of neon tubes and flowers, referencing all that disco glamour that was happening on the catwalk too.
All those young celebs you already follow on Instagram were present – Brie Larson, Rowan Blanchard, the Haim sisters, Lucy Boynton, Dakota Fanning… The star-studded list of frowers went on, yet didn't overshadow what was happening on the catwalk. And for a reason too. Ruffles, prints and every colour on the spectrum – the Mulleavy sisters turned the volume all the way up, sort of unapologetically presenting their idea of femininity. And there, off the schedule, and thousands of miles away from the fashion bustle, these eccentric ideas looked more in place than they have ever have been, anywhere in the world. 1930s starlets met 1970s disco queens, with shimmering sequins and bows in every size imaginable popping left, right and central. It was a spectacle, in true Hollywood style, and a fabulous, off-beat start to the season. And away… We… Go…
Photographs by Jason-Llloyd Evans.