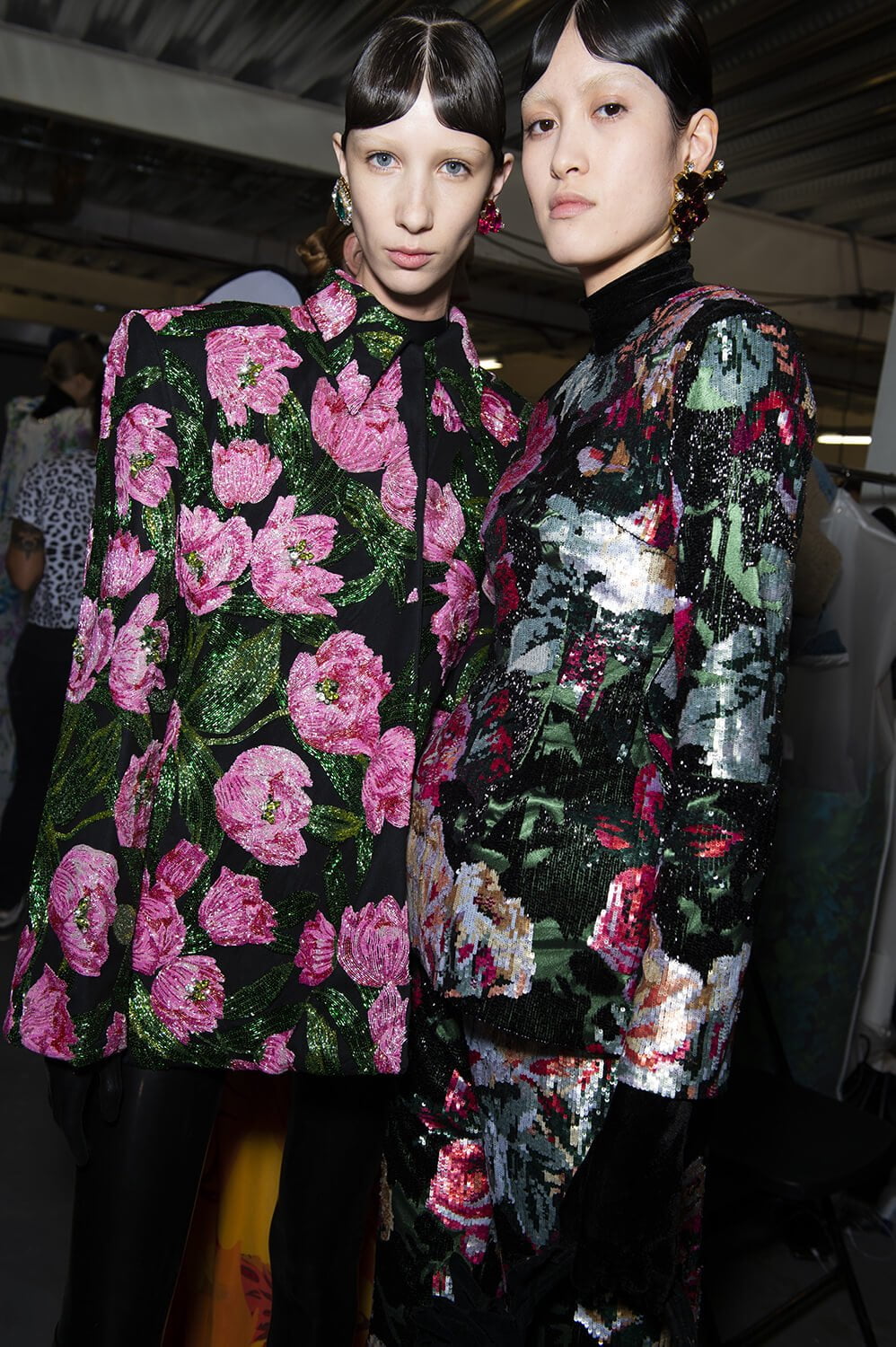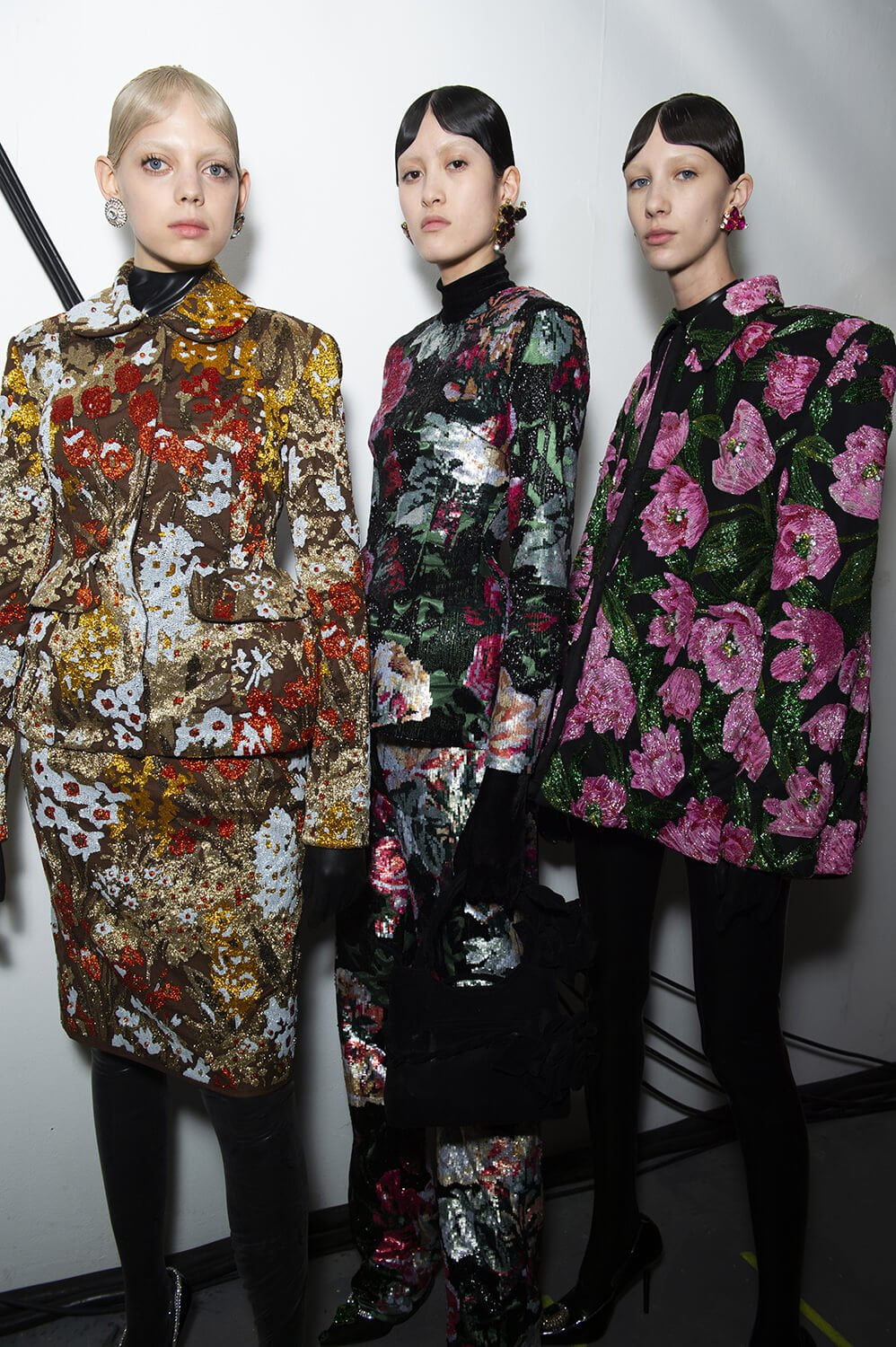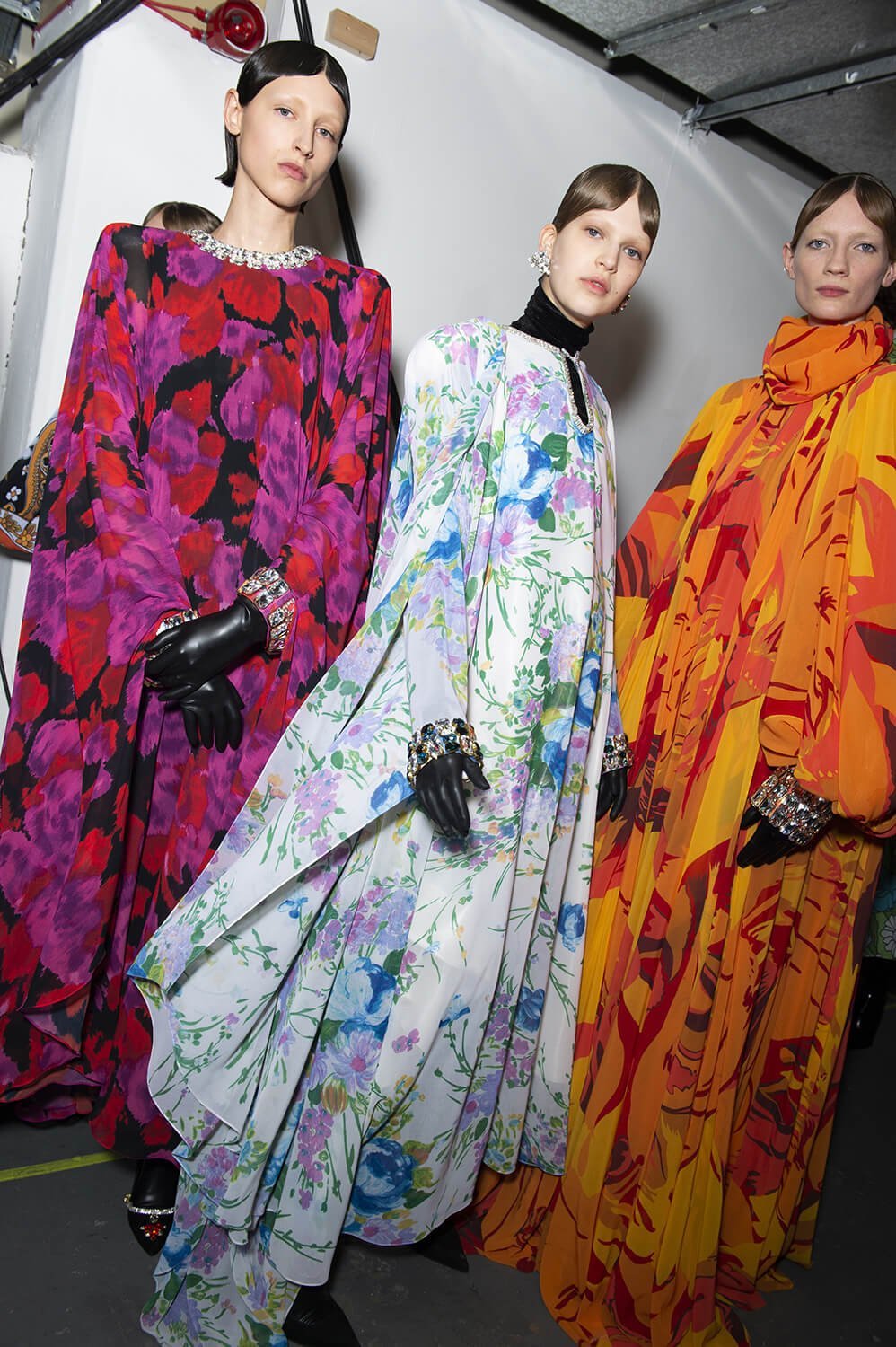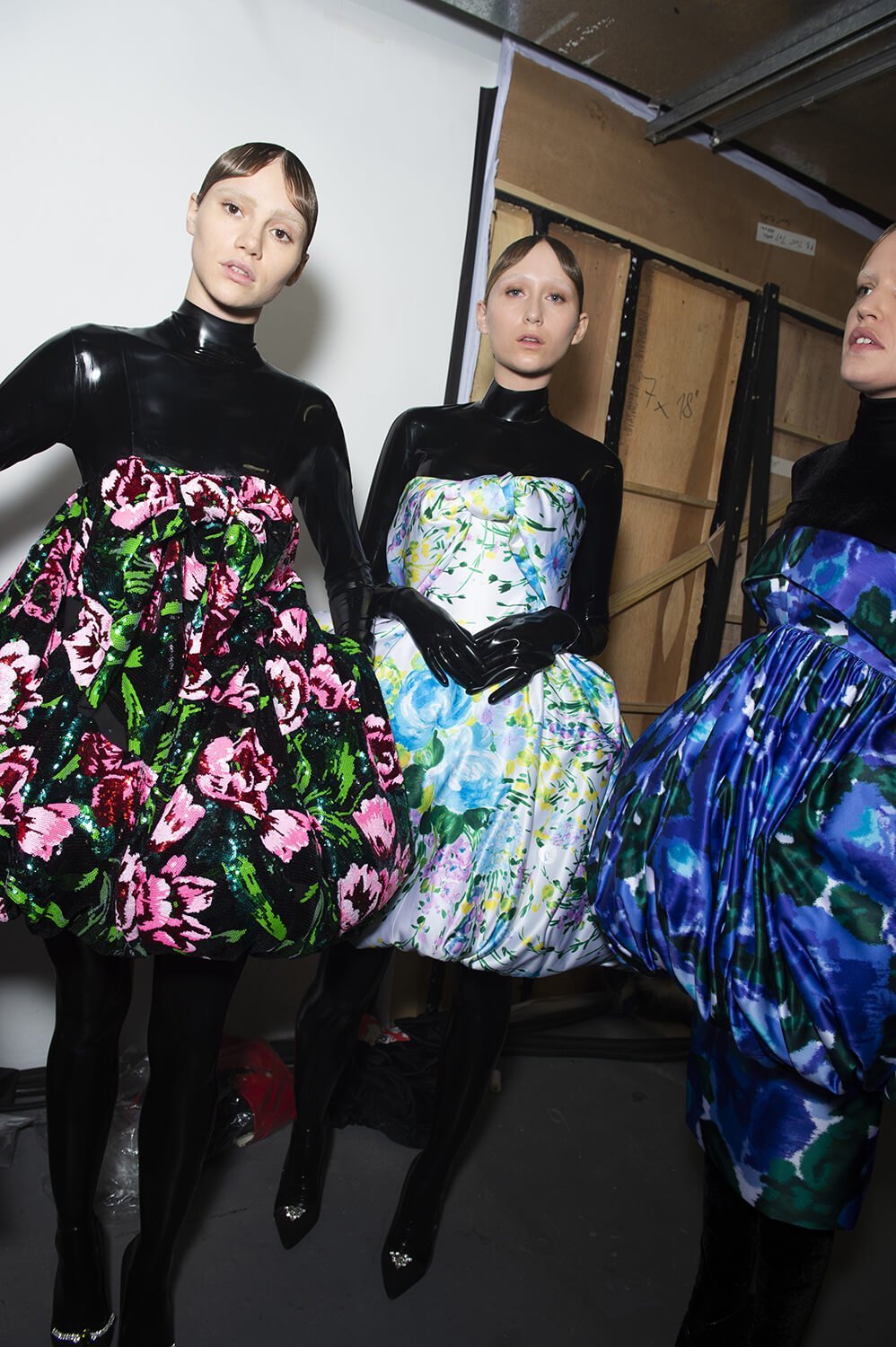 The cycle of the fashion industry doesn't stop. Our first show after hearing the devastating news of Karl Lagerfeld's passing was Richard Quinn's. And with sorrow in our hearts, the beauty on show seemed like the only appropriate way of continuing on the road of fashion month. The winner of 2018 Queen Elizabeth II Award for Design hosted a moving performance, starring musician Freya Ridings behind the piano, followed by a string quartet and his exuberant designs for AW19. We were invited to Quinn's "secret garden" and boy was it a spectacular one. Every flower known to man made its appearance today – in prints and embroideries, some blown-out, others small and detailed. We already know the Brit has a penchant for florals, but this was a whole other level. Carnations, roses, daisies – name it and it was most probably there.
Beyond his immaculate sense for colour and print, Quinn is also a sculptor of clothes. Moulding these rich fabrics to the body, in silhouettes we've seen before, just now reimagined in a contemporary context. 1970s kaftans (now with chin-high collars), 1950s power suiting, 1980s prom dresses – it's always a fashion history lesson at Richard Quinn, and this one particularly right in place in time. As a legend of haute couture left this world, Quinn's show took the role of reassuring us there's emerging talent that's ready to take over. His final look, a bustled wedding dress reminiscent of papal dressing could have been a direct tribute to all those final looks in decades of Chanel shows. During the finale, a burst of confetti pulled us out of the fantastical world of Richard Quinn as our sorrow turned to joy. Thank you for that, Richard Quinn.
Photographs by Jason-Lloyd Evans.