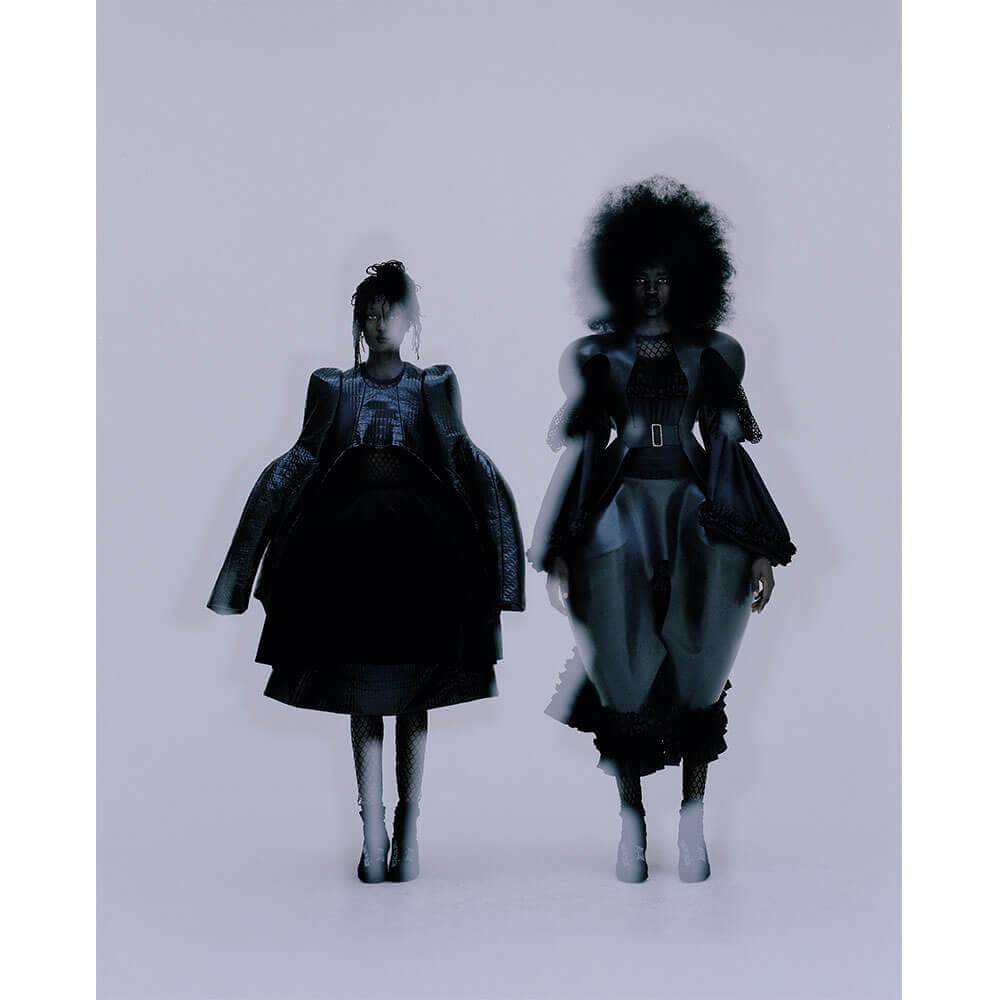 Since its inception in 1969, Rei Kawakubo's Comme des Garçons fashion line has dressed the creatively minded. Her clothes and accessories are an exhaustive pursuit of the so-far-unseen and uncomfortable. They make for uncomfortable viewing.
Richard Gray: Please can you explain the meaning behind your message to the press after your autumn womenswear show – "many small shadows come together to make one powerful thing."
Rei Kawakubo: I meant that by accumulating, bringing together, different design parts that have different purposes or objectives, something new is born.
RG: There was something political and topical about a collection of women holding hands and looking up – should women be more like witches?
RK: There was nothing overtly political in the ending, but if anything, one could think it was looking to the future.
RG: Are you a punk?
RK: Maybe in the sense that I'm always mad at something.
RG: Are you political?
RK: Not as such.
RG: You were recently honoured for your work in fashion and design with the Isamu Noguchi Award. How important are honours?
RK: I was happy to receive this award for fashion and design because it meant that my incessant work over 50 years in always looking for something new is perhaps recognised in some way.
RG: What is it about the punk attitude that interests you?
RK: I've always liked the strong attitude of punk and its out-of-the-ordinary way of thinking.
RG: In the men's collection you appeared to look at the new goth clubbing scene, as well as a place of darkness and inward reflection. you even used DJ Parma Ham from the Slimelight goth club in London to create your music for the womenswear show. Is the dark and beautiful world of goth a place of interest for you?
RK: I like the image of beauty coming through the dark – and the light, which feels stronger when appearing out of the dark – and the reflective, intelligent and inclusive nature of goth culture.
RG: We had the privilege of seeing the womenswear clothes in detail in the showroom after the show. How important is the art of craft to your design process?
RK: I never intend to make art but the craft in making clothes is naturally important.
RG: Your beautiful art exhibitions and installations in your Dover Street Market stores have become important in their own right. Why is retail display and merchandising at this level so important for your clothes?
RK: Although DSM is a business with no direct relation to the making of clothes, making a business out of creation, which is what CDG is about, means that every aspect of the process is important, including visual display.
10+ ISSUE TWO – EVERYONE, VOCAL, TOGETHER is available to order HERE.
Photographer
Arcin Sagdic
Fashion Editor
Hector Castro
Hair
Soichi Inagaki
at Art Partner
Make-up
Lloyd Simmonds
at
Agence Carole
Models
Ayak Veronica
at Marilyn Paris,
Rouguy Faye
at the Claw, and
Niki Geux
at Premium
Casting
Emilie
Åström
at Creartvt
Photographer's assistant
Sebastian Böttcher
Fashion assistant
Sid Yahao Sun
Hair assistants
Kei Takano
and
Hiroki Kojima
Make-up assistants
Laetitia Sireix
and
Ruby
Casting assistant
Giulia Filippelli
at Creartvt
Thanks to Marilyn Porlan, Moreno Gottardo and Sachi Takahashi at Comme des Garçons