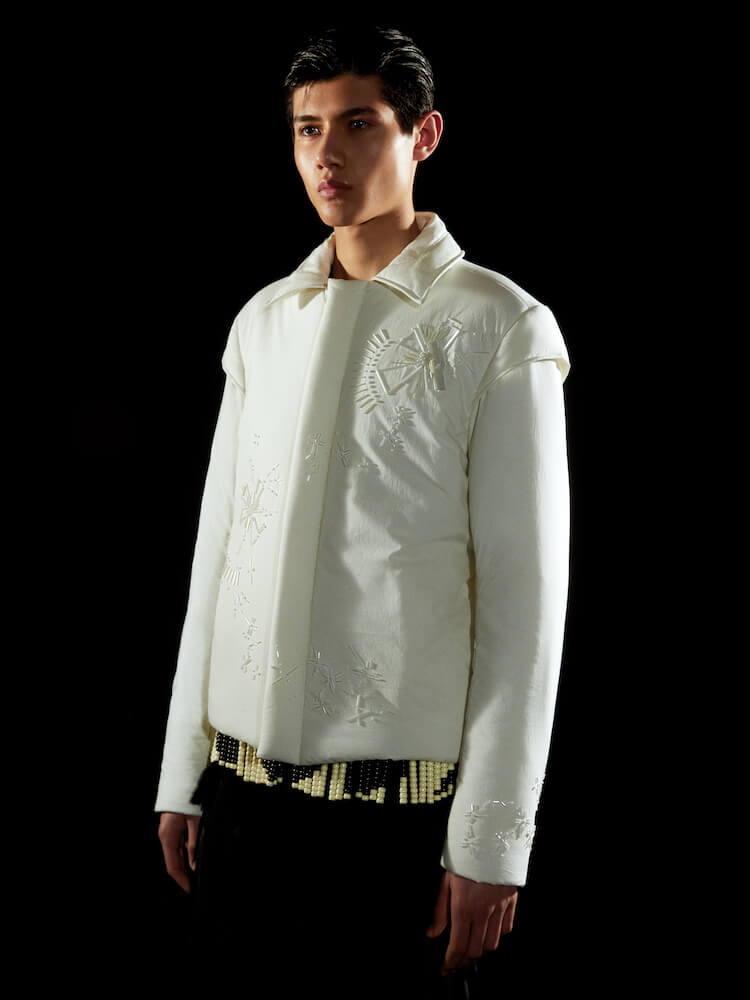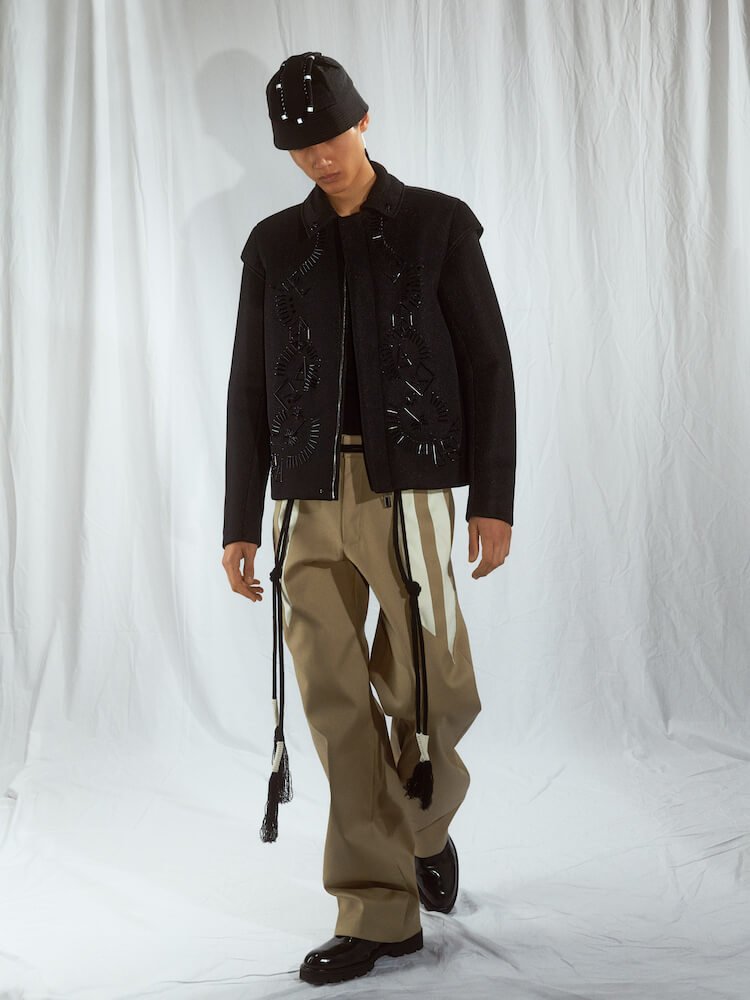 "The last few months have been a bit of a rollercoaster. But I would say that they've been something that I will treasure for the rest of my life." Nicomede Talavera is on Zoom from his South London studio, where he's talking me through his latest collection: a tender tribute to his father, who tragically passed away last year. "I see everyday as being so grateful that I get to dedicate a collection to my dad," says Talavera.
The pain of losing the man who shaped him awakened the British-Filipino talent to "follow the right path" to where he wants to be as a designer. "This is really a new starting point for me." While grieving, Talavera set about reinterpreting his father's clothes to envision a "wardrobe for him to take to paradise". Starting with the leather jacket he always wore – "he had about 20 different ones. It was his uniform" – the designer cut his rendition tight and sculptural, with a dolman sleeve inspired by how a leather glove hugs the hand. Nicomede's ballooning bombers prove a strong point, as does the brand's tailoring. Suit jackets come equipped with Japanese jet pockets and the designer's signature architectural lapel, now doused in an inky, bespoke cloud print that represents his father's ascent into heaven.
The collection allowed Talavera to translate his Filipino heritage into his work for the first time, too. Barong Tagalog shirts – usually made from pineapple fabric but here fashioned from silk – come hand-embroidered with beads in abstract florals that look to Philippines' national Sampaguita flower and his father's love of gardening.
Through an immense period of grief, Talavera has managed to produce his strongest collection yet. A remarkable feat, from a remarkable designer.