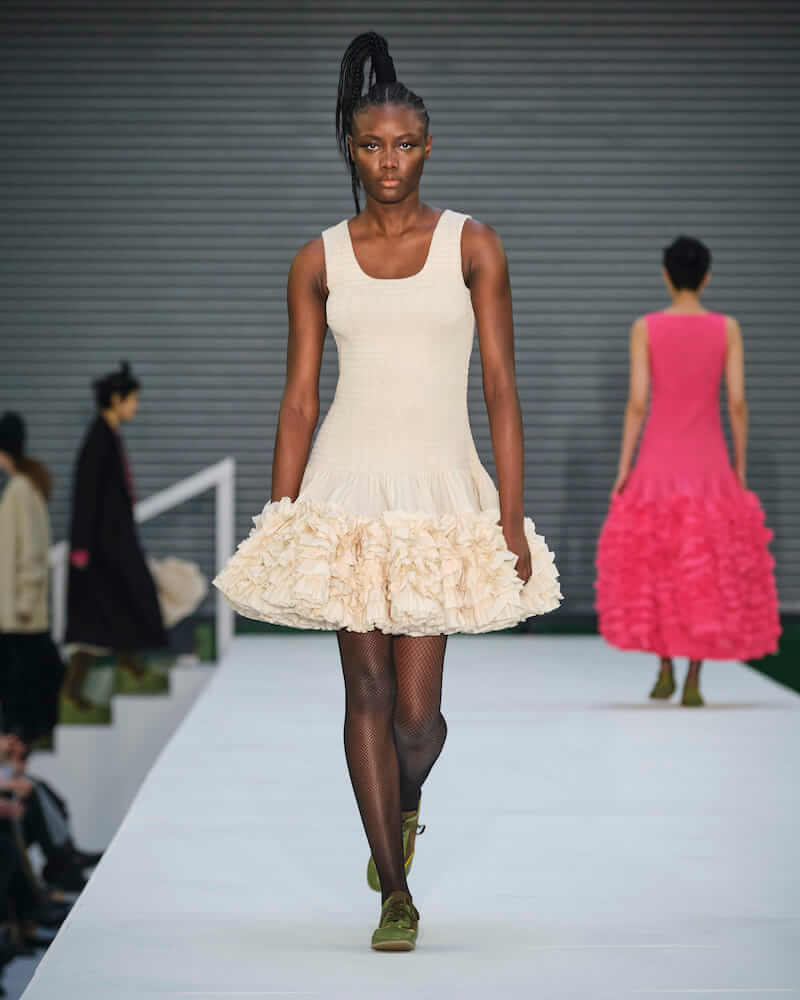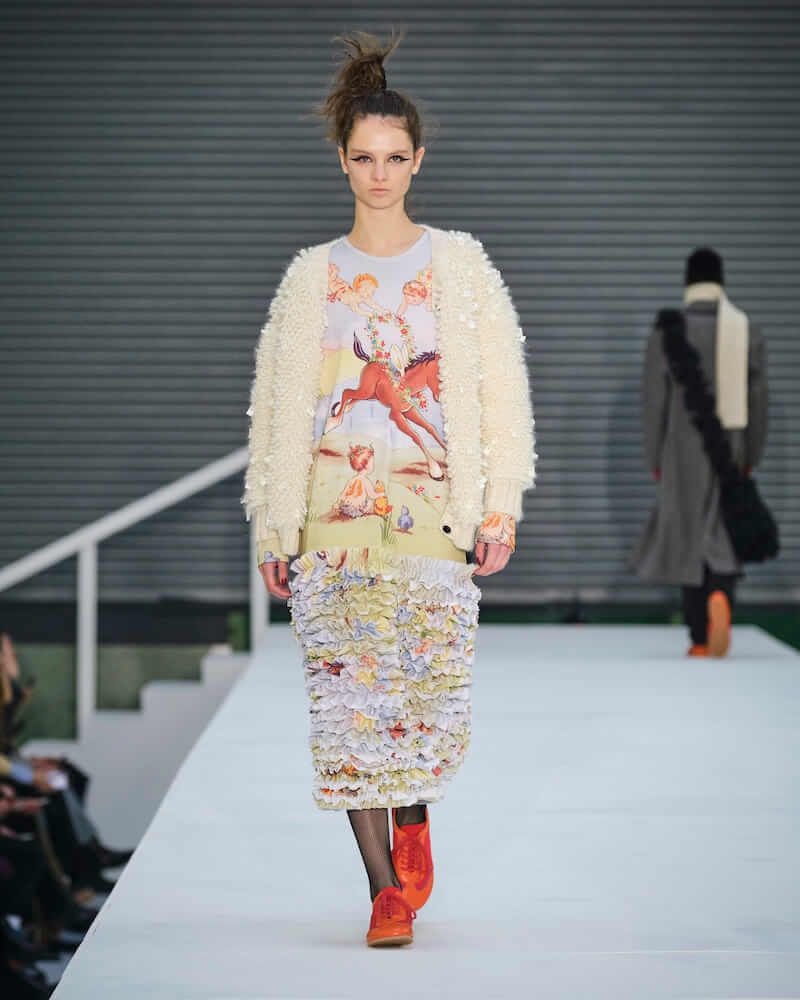 In the eighties and nineties, Portobello market was the epicentre of London cool. Molly Goddard, one of West-London's finest, grew up near the market and delved deep into her childhood memories for her first runway show post-pandemic.
Goddard was inspired by the distinctive look of her mum's cool-girl friend and market regular, who looked like a cross between Marilyn Monroe and Mick Jones "big bleach blonde hair, red lipstick, a fifties dress with an army jacket and trainers." If it ain't broke, don't fix it.  Goddard updated that nineties cool-girl look for a new generation. Oversized men's jumpers were worn with frothy taffeta dresses and trainers. Tulle is very much a daywear option for Goddard, especially when worn with army surplus-style outerwear. There's a freshness to Goddard's approach. She doesn't over think it. The result is an appealing, go-anywhere, anytime look that blends practicality with fantasy and bombshell glamour with boyfriend ease.  What more could you want?
Photography by Ben Broomfield courtesy of Molly Goddard.