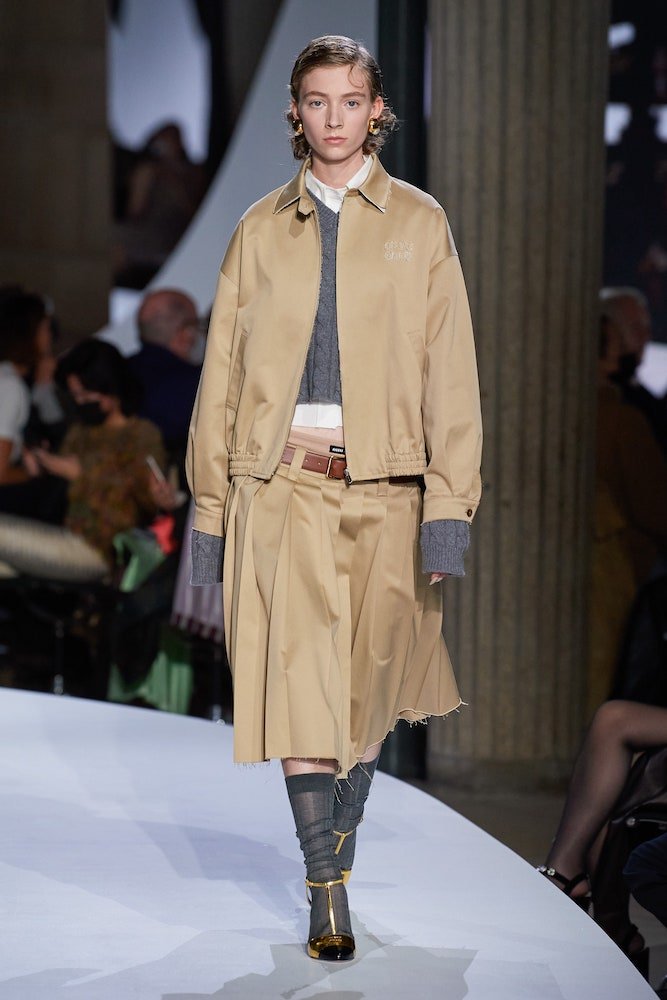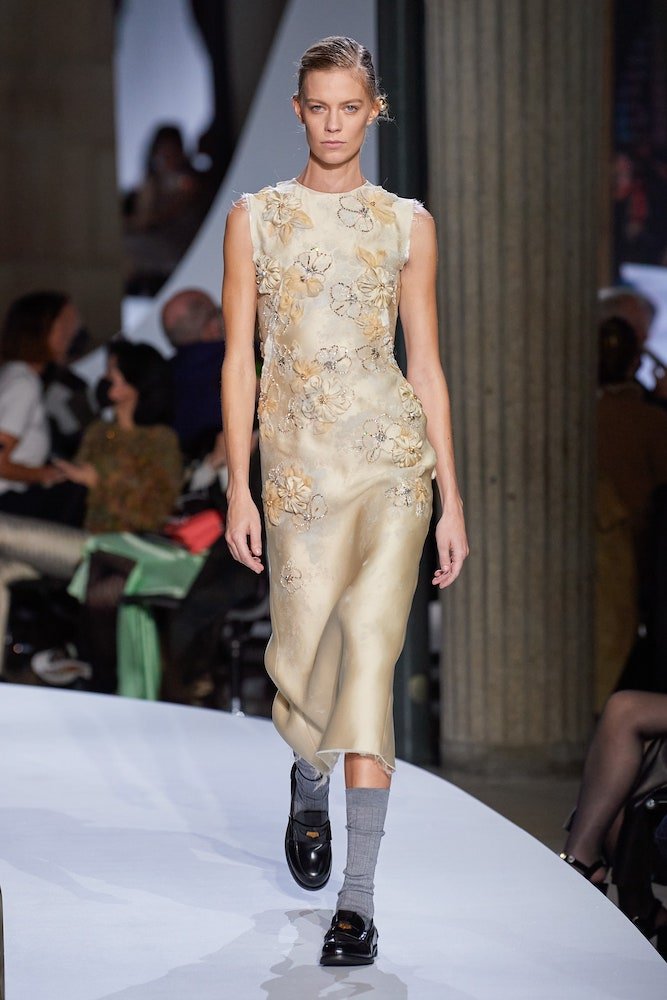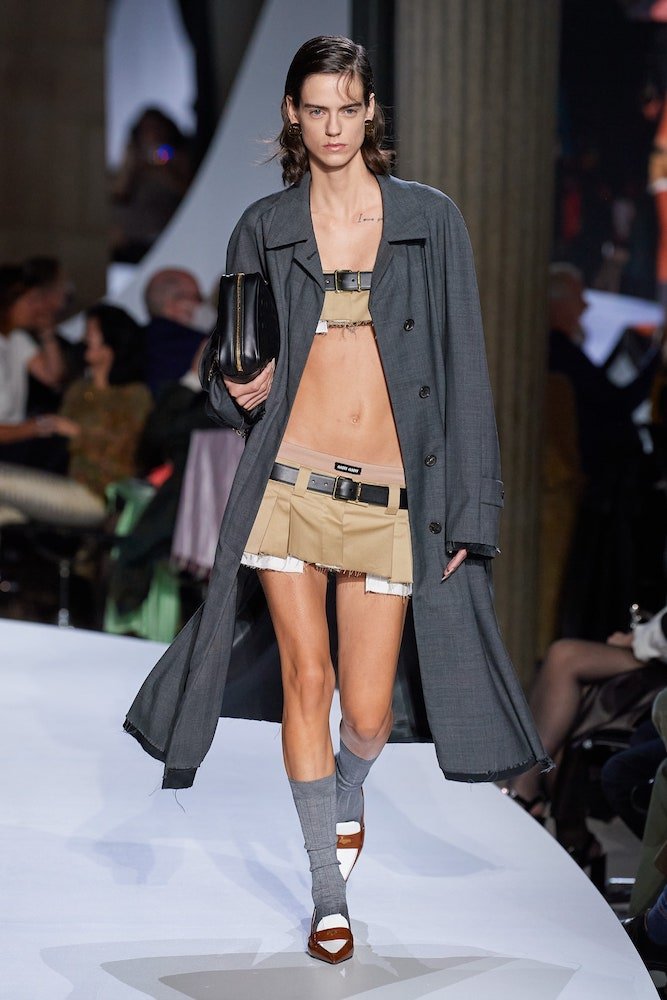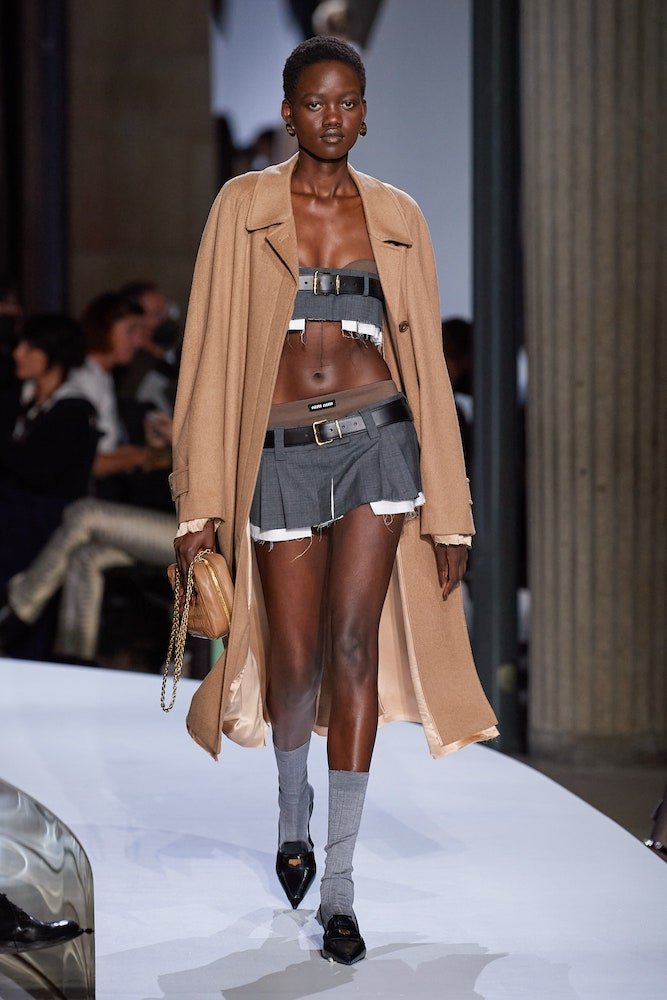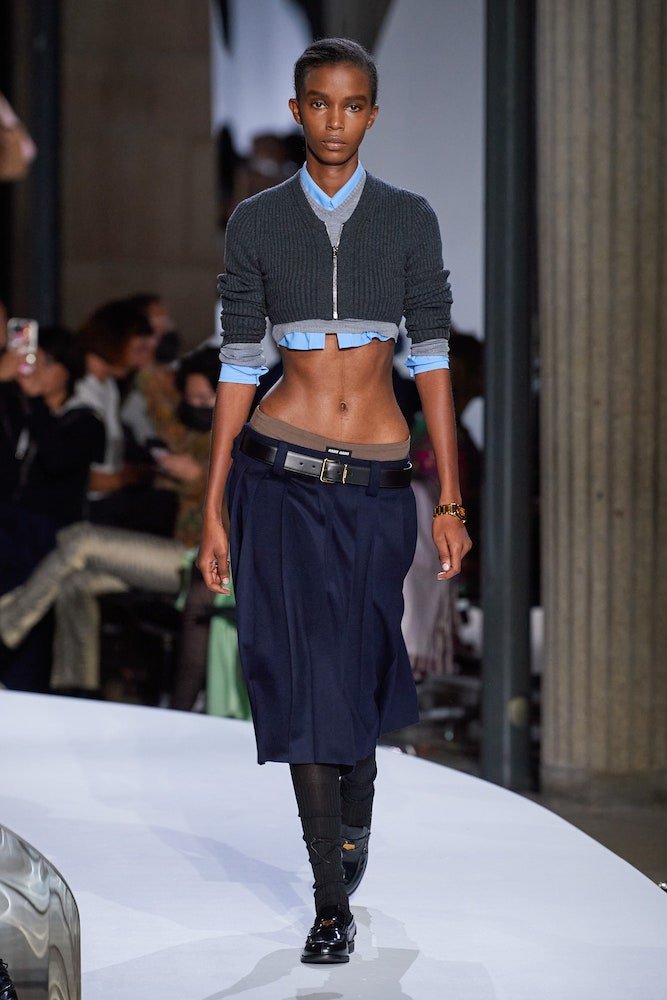 Say 'Hello' to extreme midriffing, of the kind not seen since Britney sang "Baby One More Time". As the world of work cranks up again, Miuccia Prada's ab-tastic vision for a 'back to the office' wardrobe features smart staples – blue work shirts and pleated skirts – cropped to bikini-like proportions.
This itsy-bitsy version of the working wardrobe felt like a post-pandemic rejection of familiar traditions and corporate dress codes and also belongs to a bigger realignment of values across the culture. With Miu Miu, Mrs Prada stands with a new generation intent subverting norms and inventing new ones on its own terms.
Photography courtesy of Miu Miu.