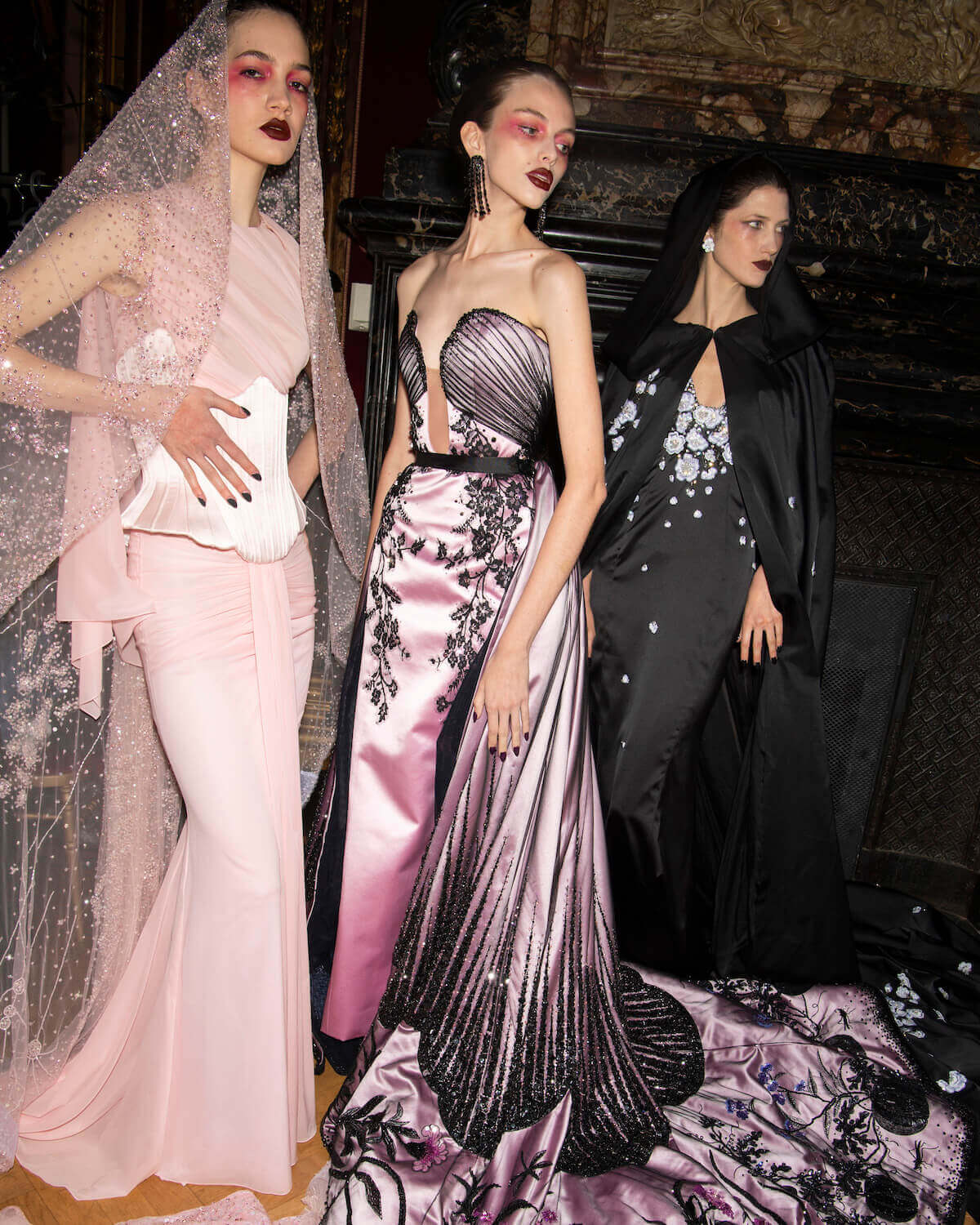 Sohee Park is designing beyond her years. It's difficult to believe the South Korean designer, who lives and works from London, only graduated from Central Saint Martins in 2020. That's because her intricate beadwork, opulent approach to silhouette and lavish embroideries have put the designer shoulder-to-shoulder with some of the finest artisans working today. Couture isn't reserved just for the big league, and after staging her first catwalk show last February in Milan (backed with financial support from Dolce & Gabanna), Sohee made her official haute couture debut on Tuesday.
She fittingly chose the Westin Paris-Vendôme as her show venue (which, in another life, played host to Yves Saint Laurent's collections). Considerably more sensual than the designer's previous outings, Sohee sent out form-hugging, black velvet fishtail gowns which came with embellished panniers that looked like mother of pearls. Crystal-laden capes were met with satin gowns with shell-shaped corsets, each sprouting with shimmering florals and wildlife inspired by the work of Korean artist Shin Saimdang.
Sohee is already a red-carpet favourite amongst Cardi B, Gemma Chan and Jourdan Dunn, who'll undoubtedly be thrilled with this season's silk duchess and taffeta frocks in a host of dazzling hues. After this show, expect a slew of new, famous faces to follow their lead.
Photography courtesy of Miss Sohee.