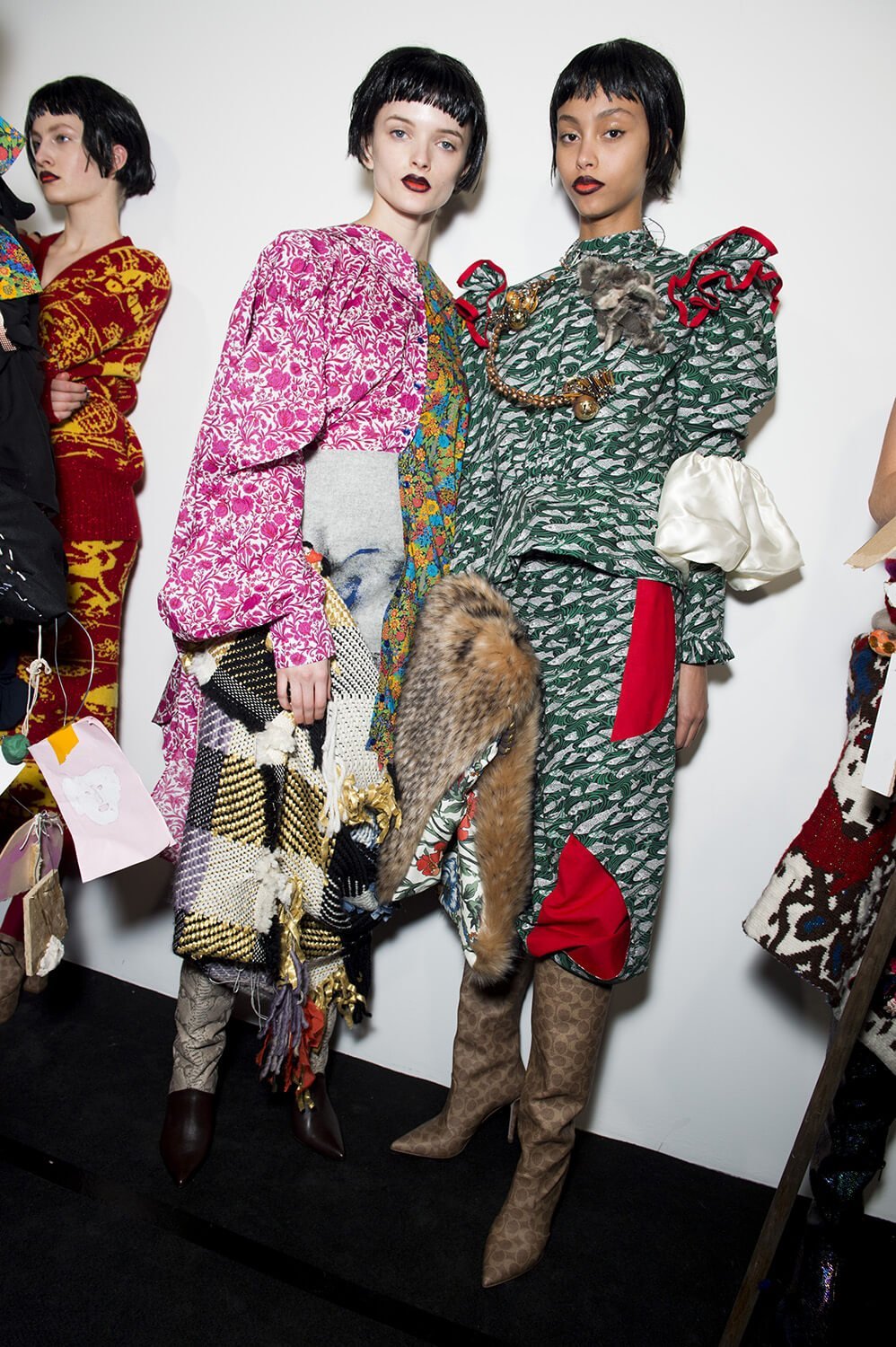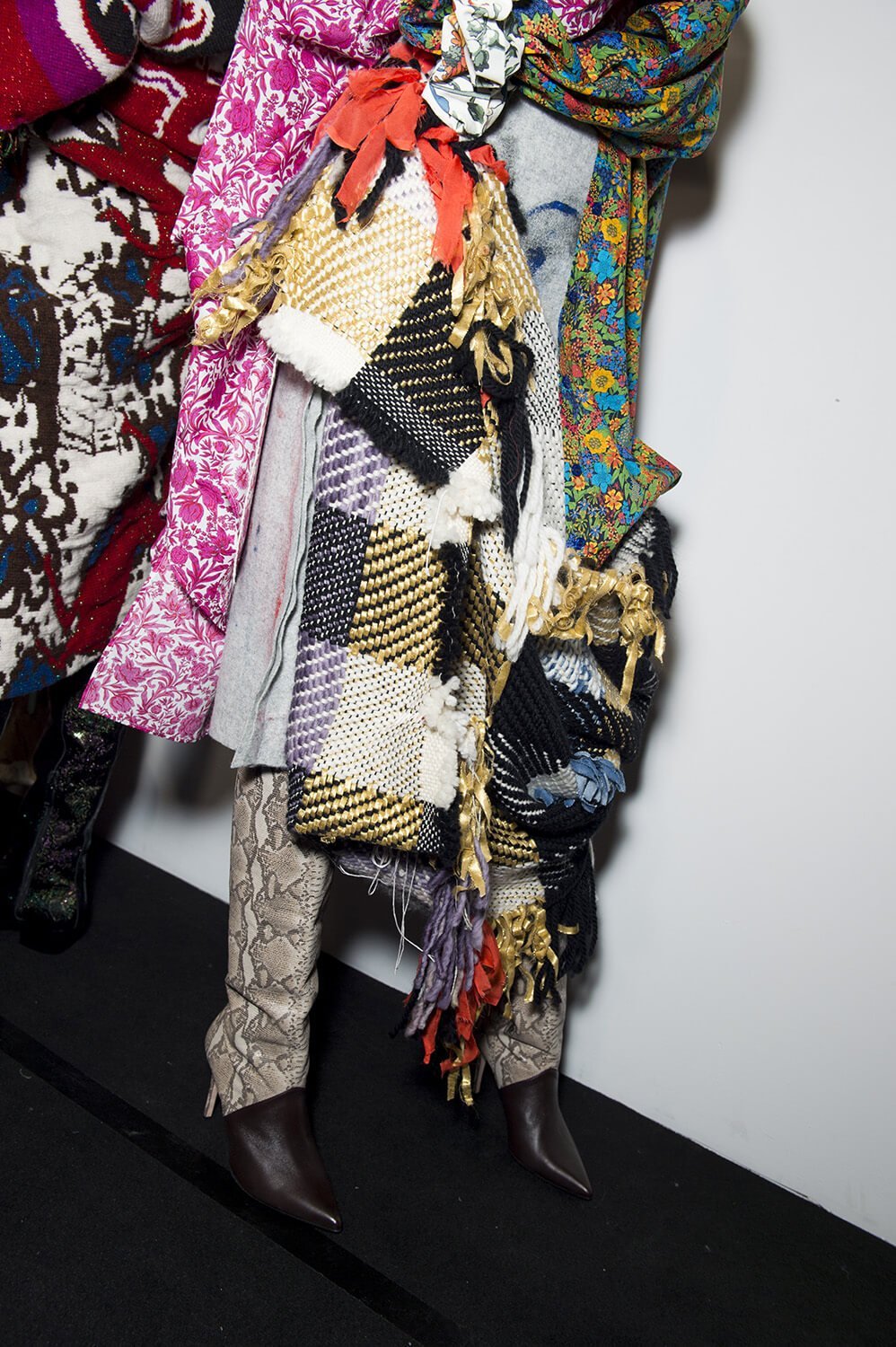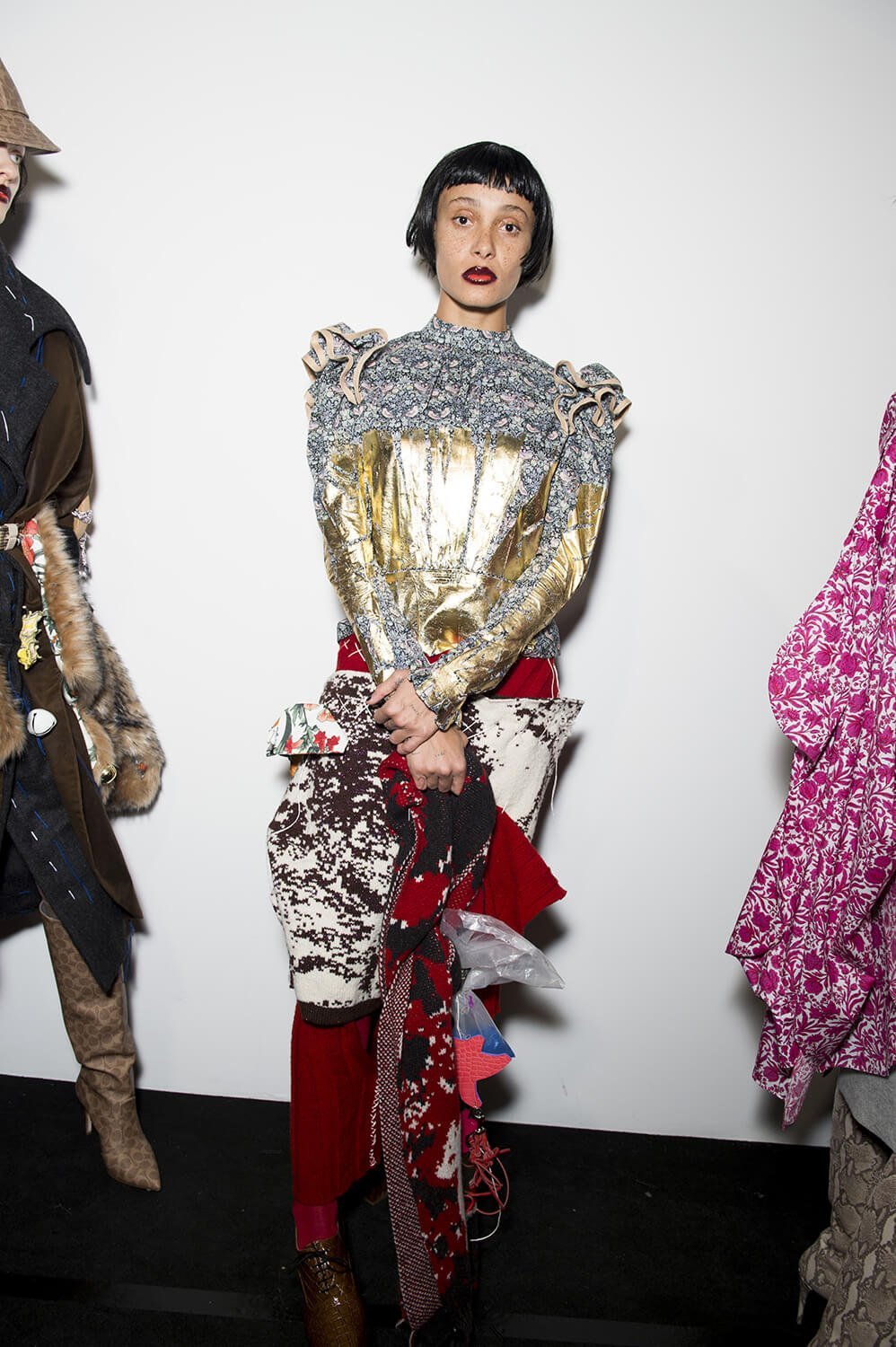 London Fashion Week would be dull without a dose of anarchic playfulness from Matty Bovan. The marvellous Yorkshireman, (who according to fashion folklore, has unicorn DNA – cut him and he bleeds rainbows) knows how to cast a very modish spell. "Rich, strange, dark, tempestuous," were words he used to describe his AW19 collection, inspired in part by the Pendall Witch trials of 1612. Researching that event led Bovan to explore the magic, mysticism and folk traditions that are deeply rooted in British social history. So the idea of Englishness – but not the obvious kind – was in his mind. Helena Bonham Carter's high necked Edwardian blouses we're cut oversized and worn like jackets over swagged and gathered skirts.
Glittering English dragons and heraldic motifs appeared on knits and appliqués and a collaboration with Liberty proved particularly fruitful. Bovan scaled-up Liberty's classic tana lawn florals clashing and splicing them, for a dynamic new take on prettiness. Last season Bovan wowed with his surprising interpretation of ballgowns. Big dresses appeared again but this time their shapes mutated and distorted by clever cutting and foam padding. Highly crafted and talismanic (the models carried strange wooden sticks created by the artist Rory Mullen), Bovan's models had a wild, cultish glamour. Where do we sign?
Photographs by Jason-Lloyd Evans.