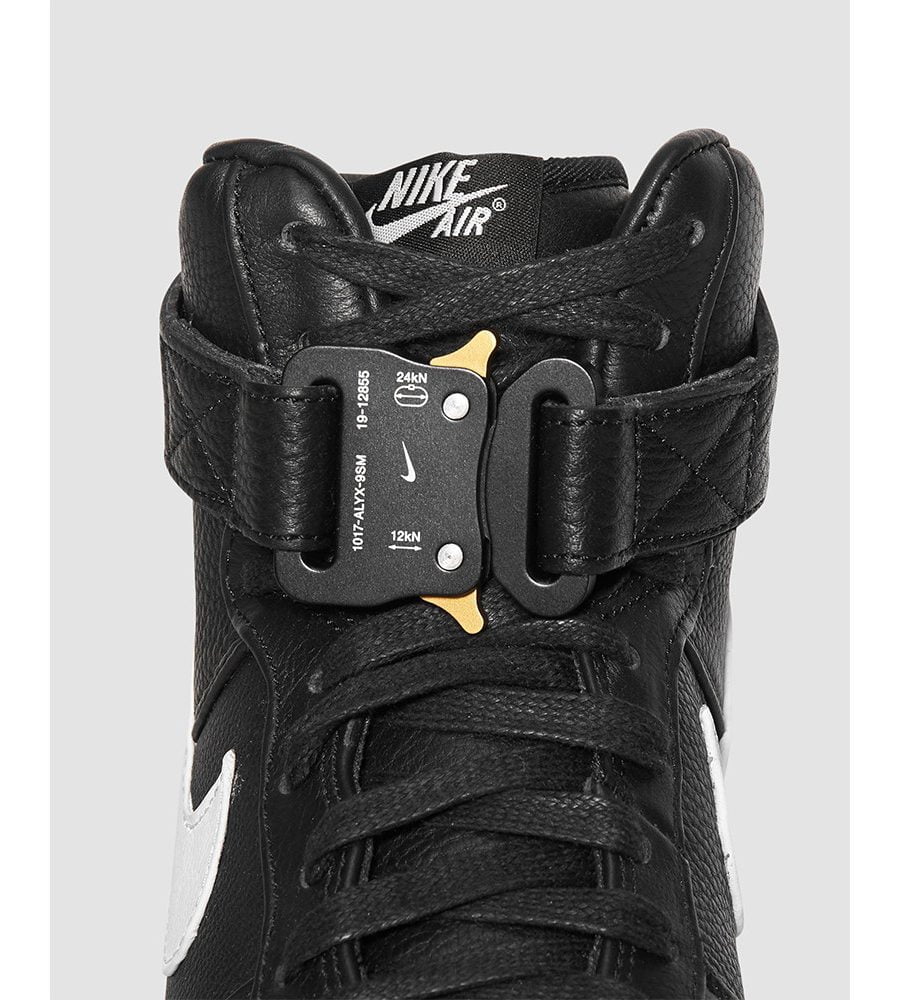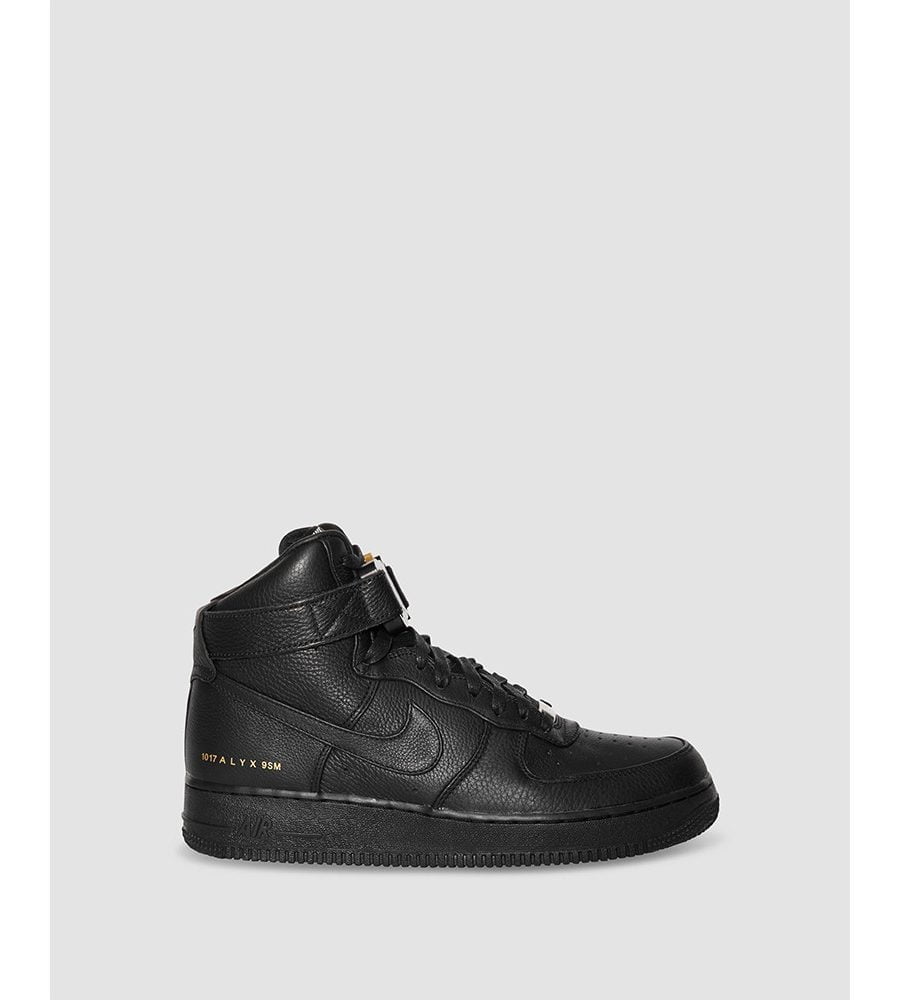 If, like us, you've been sporting a pair of black Nike Air Force's since your school days – against all school uniform policies – you'll be excited to hear the designer that we have been obsessing over (especially since those topless pictures) has released the shoes we've been waiting for since we were in the lower sixth. Tattooed design god, Matthew Williams has collaborated with Nike and created the Alyx AF1, an awesome, black version of the Air Force 1, complete with designer's signature aluminium buckles.
Nike casually describes them as "an understated and refined take on the legendary design". We say they're epic. Williams first previewed then in his Alyx runway in January and ahead of the drop on October 24th, the talented product ace, teased his new Air Forces on Instagram – in celebration of his birthday. Many happy returns and here's to Happy feet.
Matthew Williams' take on the AF1 will be available on 24th October on alyx.com and Nike SNKRS App.