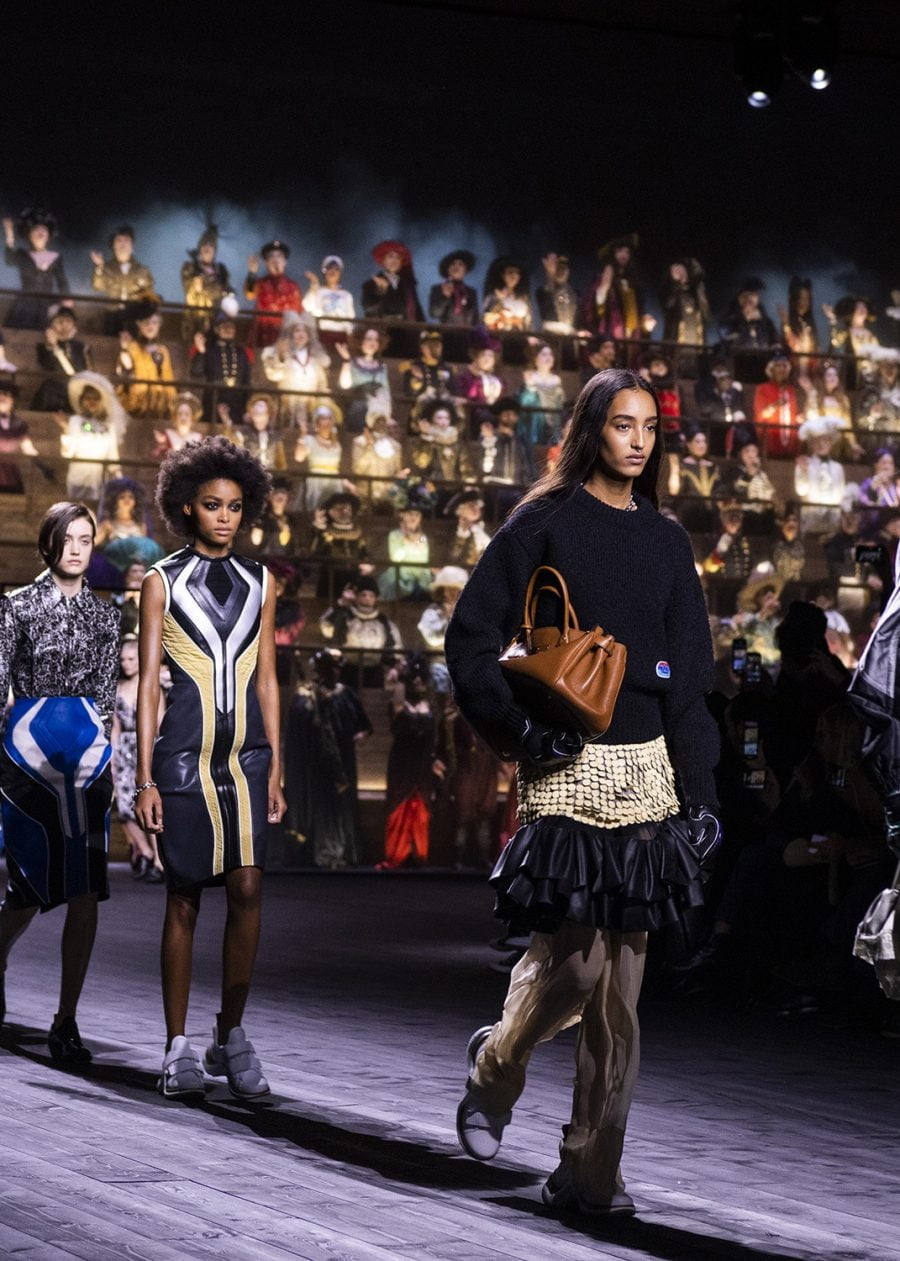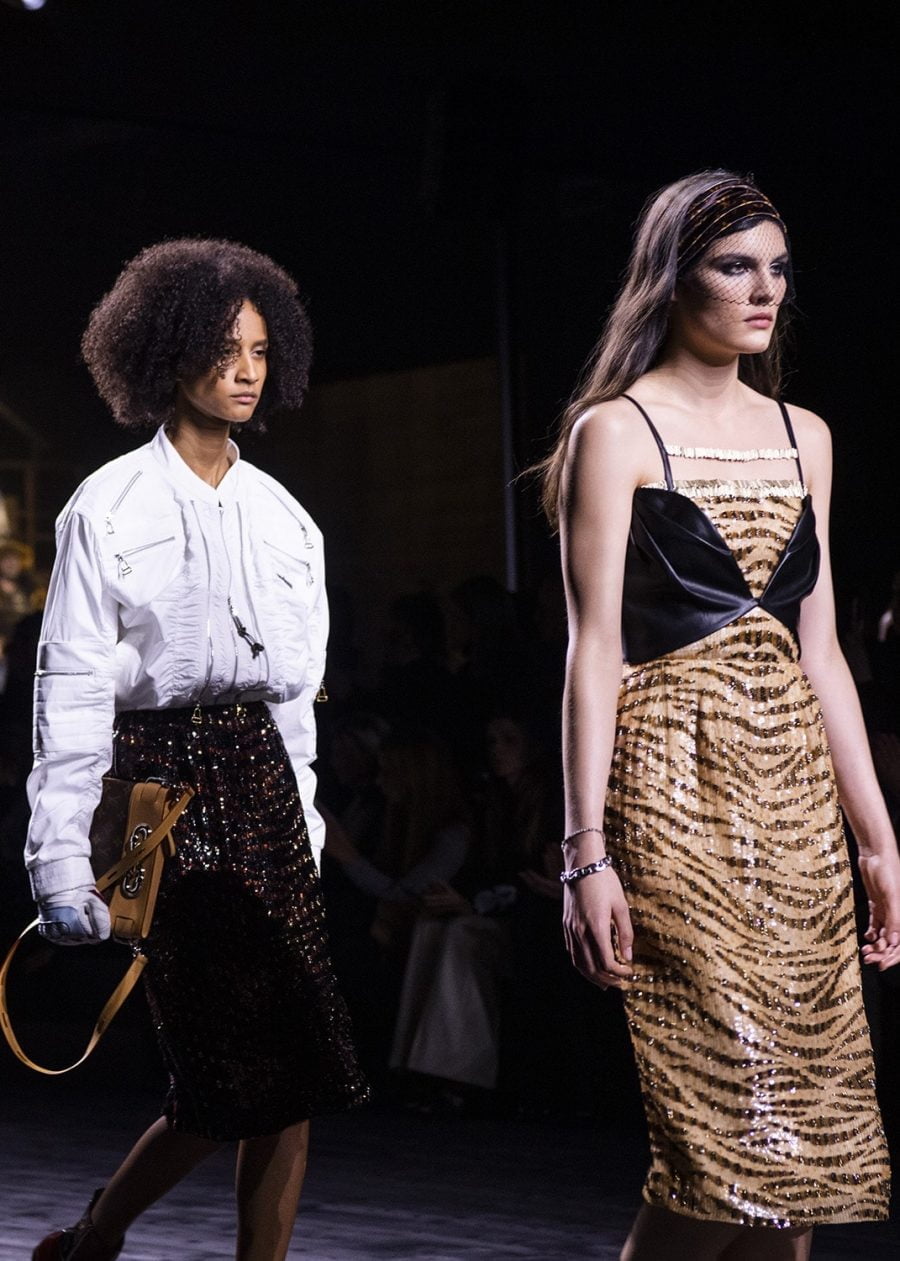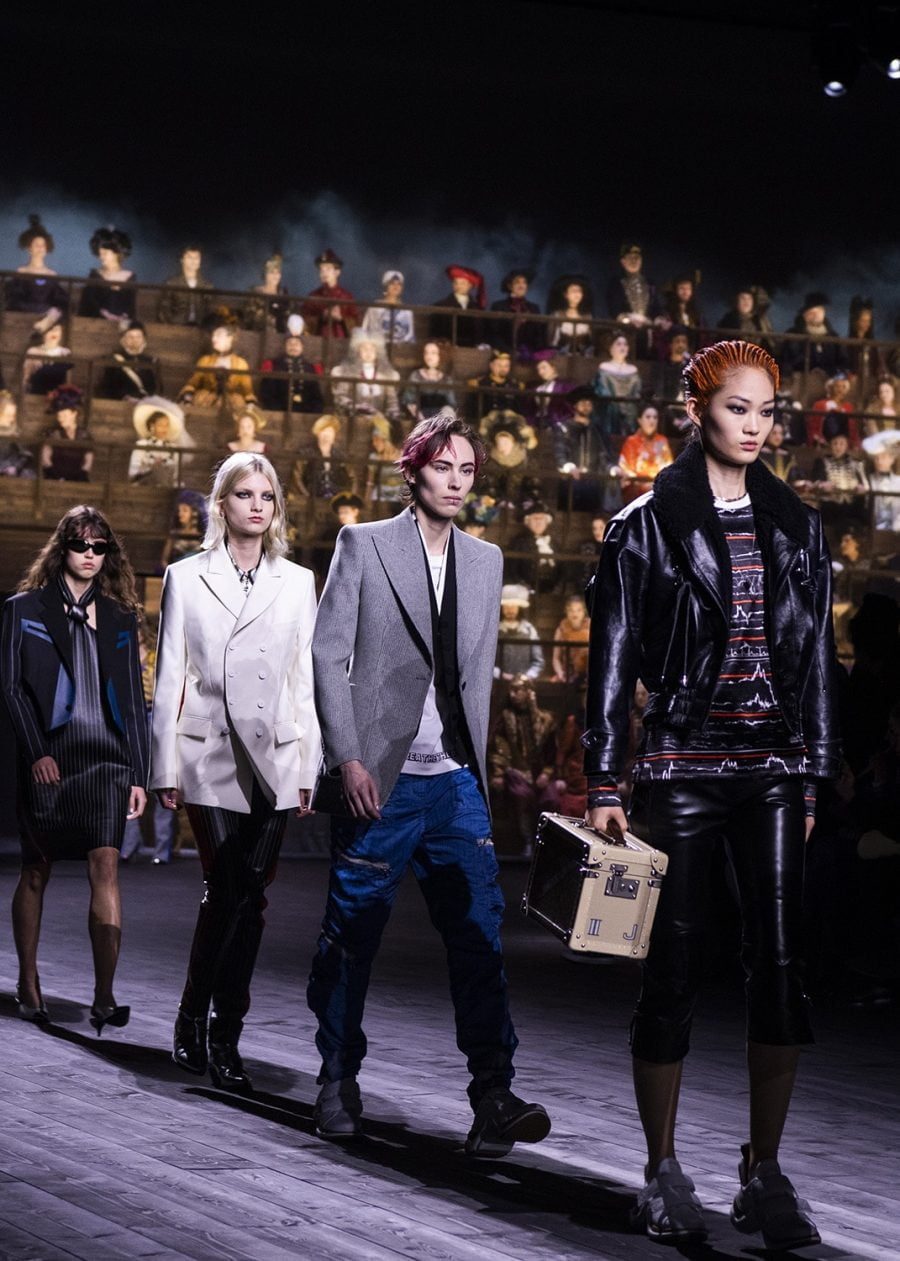 Spectacular! Nicolas Ghesquière orchestrated a major sound and vision experience to close Paris Fashion Week. The backdrop was a moving tableau of 200 choral singers dressed in historical costume from 1500s to the 1950s (done by Stanley Kubrick's collaborator, and Sofia Coppola's costume designer for Marie Antoinette, Milena Canonero). The scale was epic. Imagine those Hogwarts haunted paintings that come to life and multiply it by 200. Ghesquière explained he wanted the past looking down on, and interacting with his show. The audience represented the present day fashion corps and the models showed off the future. Louis Vuitton is sponsoring the Met Gala's next exhibition "About Time: Fashion and Duration," and in this show past, present and future collided.
On the catwalk, eras collaged to create new silhouettes. The show opened with a series of high performance outerwear jackets that recalled the bombast and excesses of eighties skiwear but equally worked as modern streetwear. They were worn atop 1960s-style stripe hipsters or fabulous flouncing 1950s net petticoats. Ghesquière pumped up the volume on some of them with outsized frills laced in a subversive layer of latex and paired them with space-age, storm trooper vests. Seventies belted, fur-collared leather coats were styled with draped parachute silk trousers. Teddy boy drape jackets were worn with skinny white jumpsuits. The message: "I Still Breathe the Past," was stitched onto some looks. The finale saw three exquisite, beaded and embroidered matador jackets worn with speedway pants. As the voices of the choir swelled, the show became a crescendo of time-travelling, era-hopping, genre-defying dressing. What's new? It's all in the mix.
Photographs by Jason Lloyd-Evans.