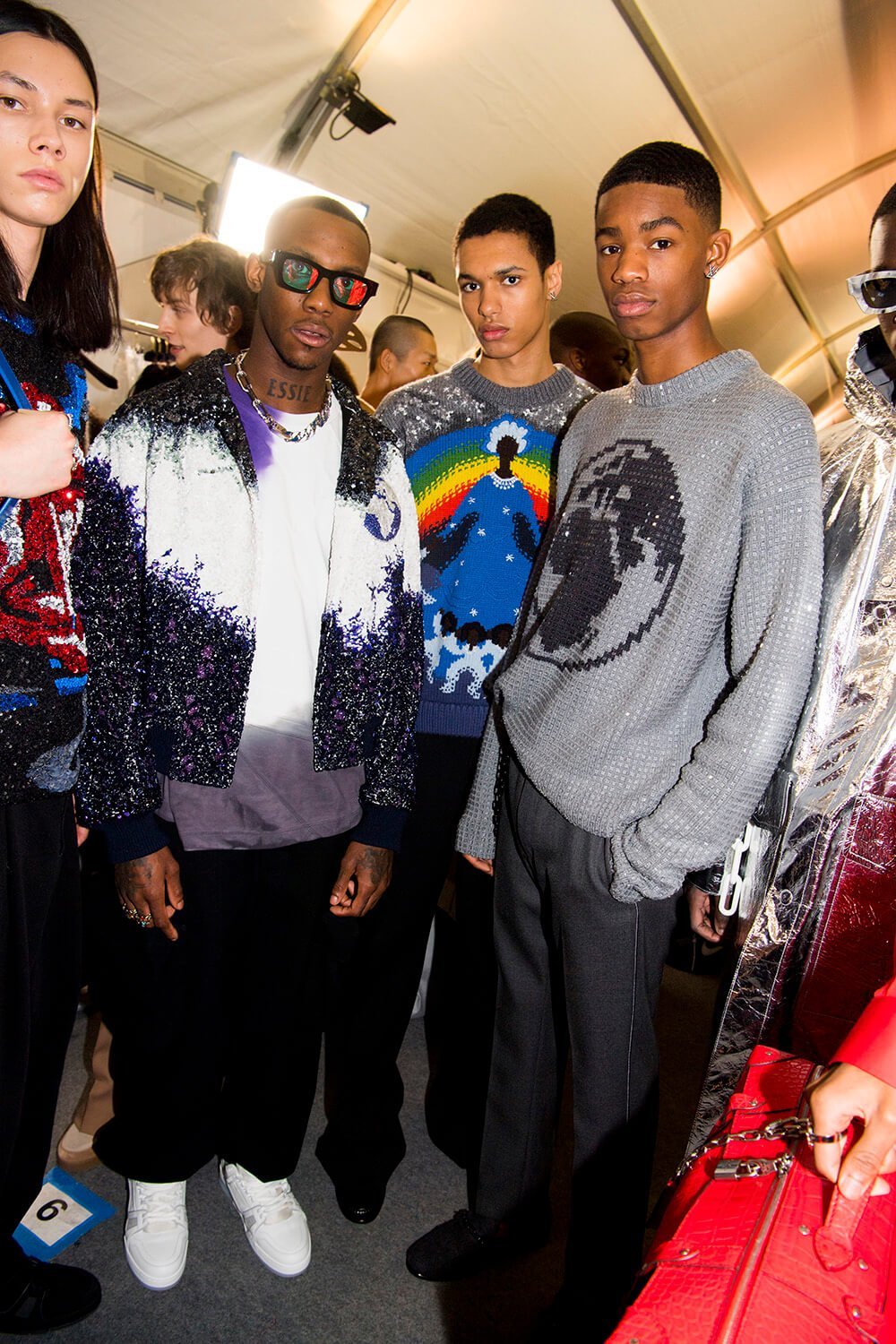 The luxury trade has never been as alive with revolution (and competition). All houses have the new high-spending, luxury-hungry Gen Z-ers in their sights. It's these young men, who are fuelling a new boom at the very top end of the market. They're brought, here, by their hero rappers: the best-dressed creatives, who wear luxury in a dynamic new way. These boys spend and look incredible doing it.
And, of course, by Louis Vuitton's Creative Director of Menswear Virgil Abloh: a conduit for cool, whose fast-paced, drop-culture approach to luxury has changed the ready-to-wear system forever. With him, Abloh brings cool and accessibility and a democratic understanding of what contemporary luxury means: "luxury now can be a vintage tee nowadays," he has said.
For his shoppers, next autumn, there are lots of reasons to spend. Especially on tailoring; it was slouchy and easy, not stiff or a challenge; this is where suiting often gets it wrong. By issuing a new suit silhouette, which he *knows* will appeal to his new customers, Abloh has just, in effect, introduced a new product category. Now that sounds fantastical, but understand, for new and young shoppers, the suit (generally) is something your dad wears. Not you. Not your friends. It's just not cool. It's not been cool for years. Well, it is now. And it's in shops this autumn. Once the rappers are in them, then the best-dressed kids will be too.
So is the way. And it's always been that way, since the Beatles onwards. There's only so much room, here, but make sure you watch the show online. Keep them peeled for the large holdall bags with horse-tablet sized gems on the side and any of the puffa jackets. There is some exceptional knitwear, and you can't miss the gingham shirts either or the bags! All the bags! The flags of the world collection within the collection – you need all of that next season, too. You know, you really *ought* to start making some room on your wardrobes now.
Photography By Jason Lloyd- Evans.