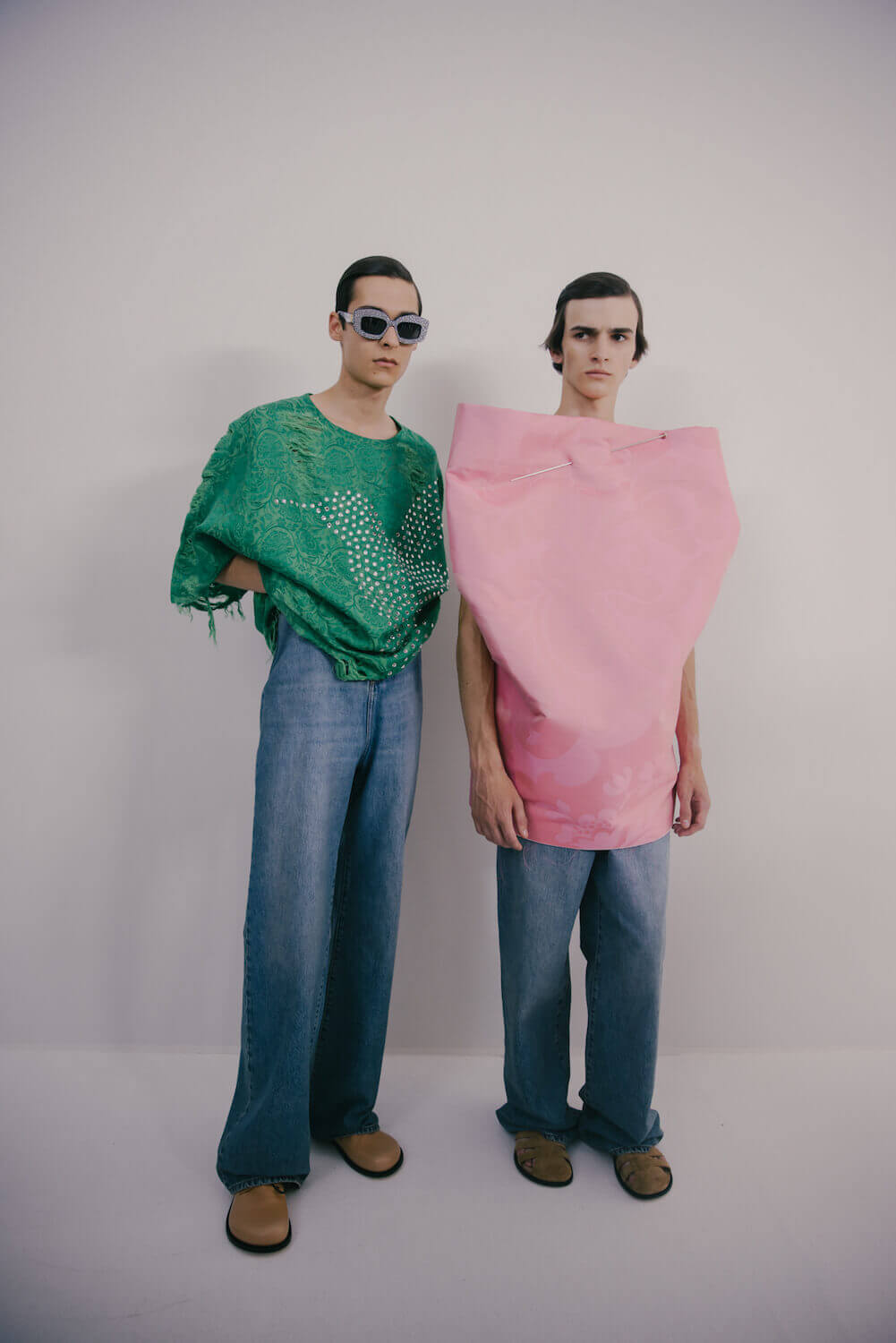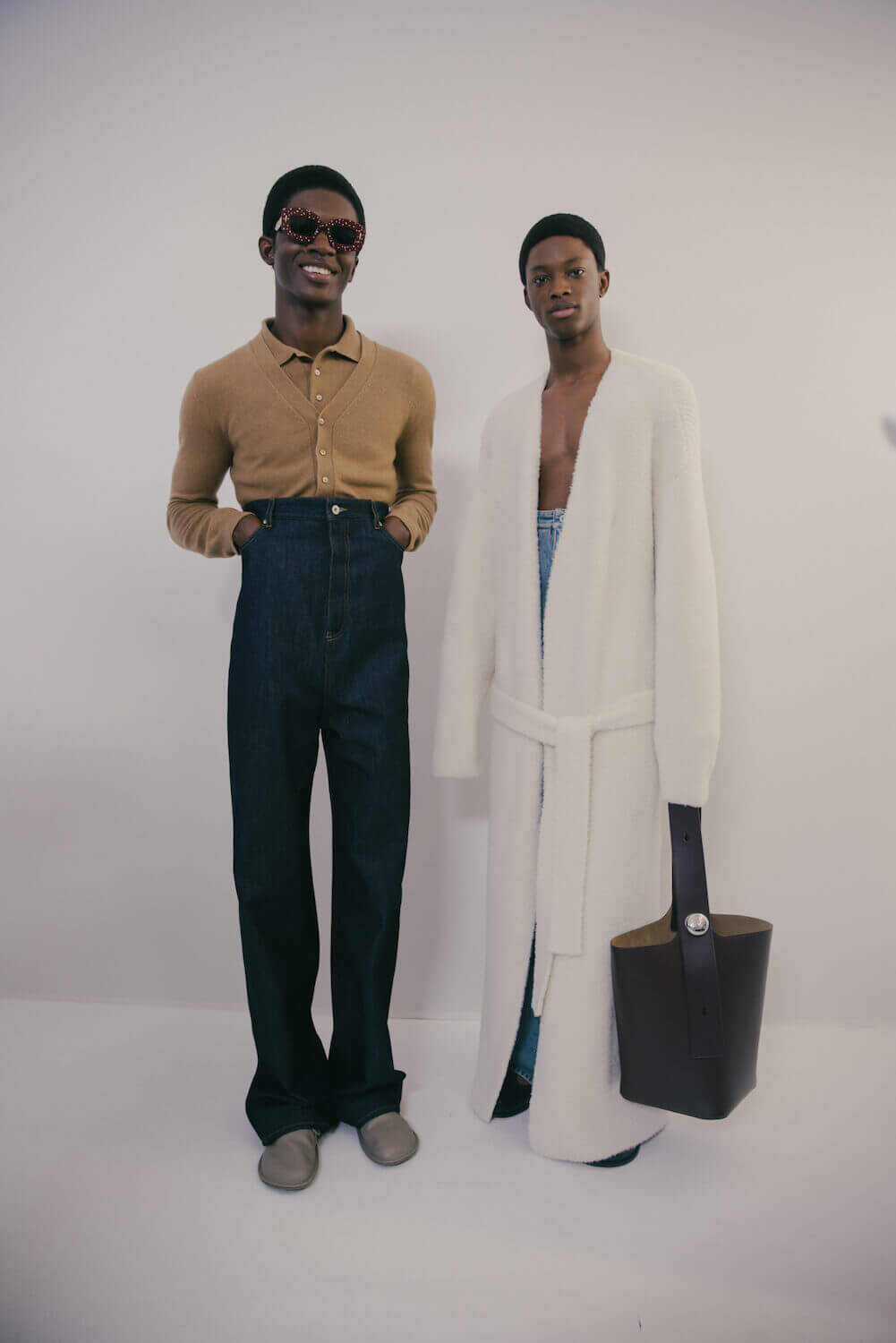 Jonathan Anderson has a deft hand in making the ordinary extraordinary. As surrealist as his most recent Loewe collections may be, his eye for the abstract remains rooted in clothes that dress us day in, day out. He described his SS24 men's outing as a "study on perspective". Three fountains by the artist Lynda Benglis occupied the brand's showspace at Paris' Garde Républicaine, dwarfing spectators who had to tilt their heads back to get a proper look at the structures. This notion, of viewing things from the bottom look, fed into the collection's elongated silhouettes. Polo shirts were cropped short and worn with trousers hoisted cartoonishly high above the navel. Drenched in aquatic blue crystals, such pieces, when caught in the light, had a liquid quality to them (accentuated by Begnlis, who spoke about the joys of scuba diving over the show's soundtrack). 
Elsewhere, tops akin to giant swathes of fabric (accented with XXL pins) were paired with the perfect baggy jeans and tucked-in shirts, cropped knits and sack-like boiler suits emphasised Anderson's ability to make wonders with wardrobe staples we encounter daily. Turning "the straightforward into something not so straightforward," says the designer, "the subtle into the bold."
Photography by Christina Fragkou.