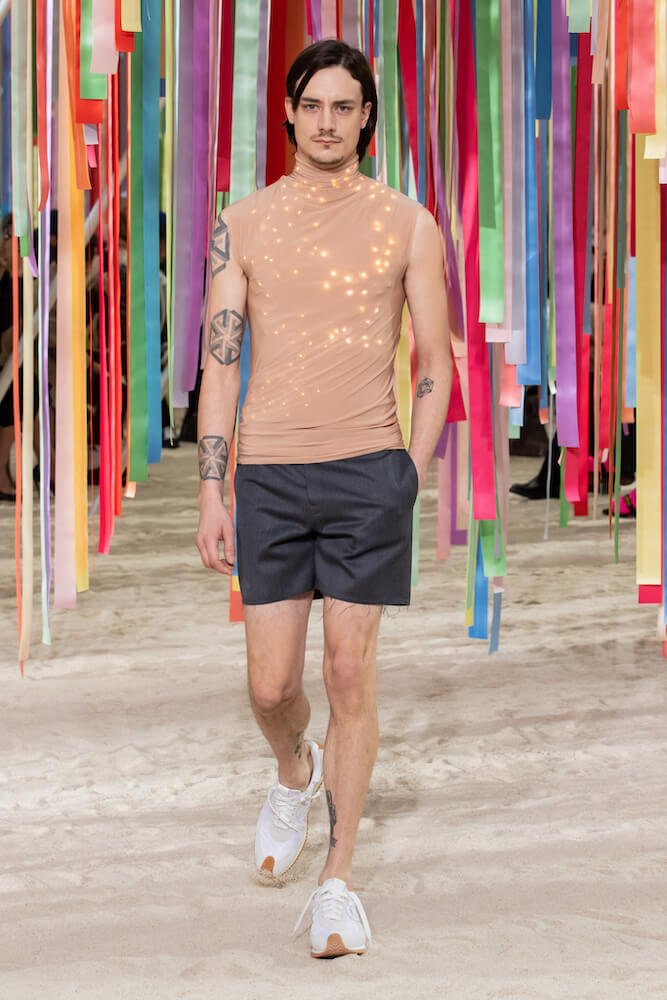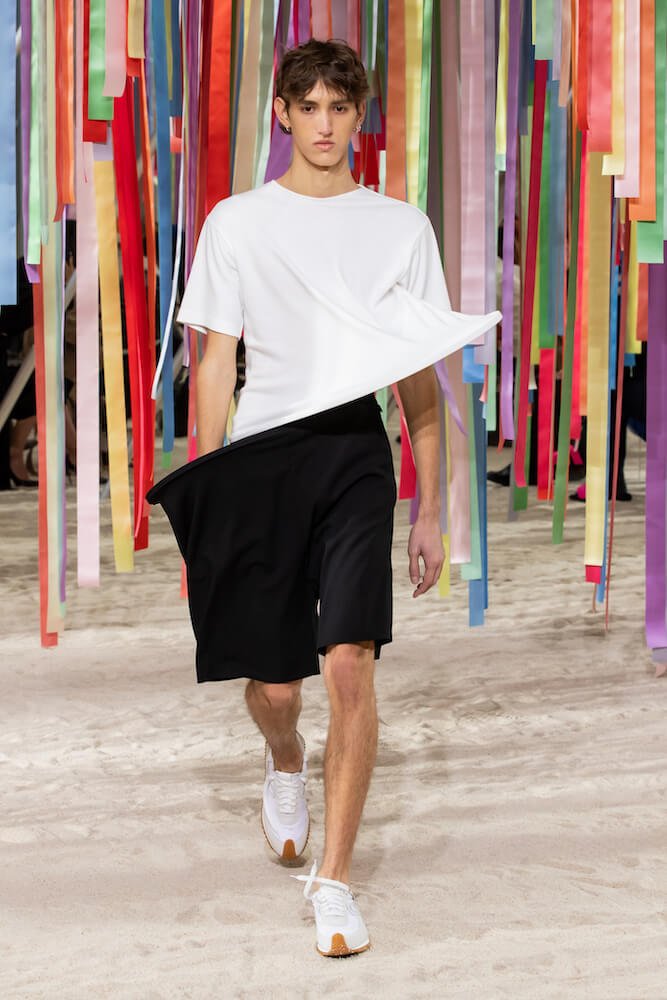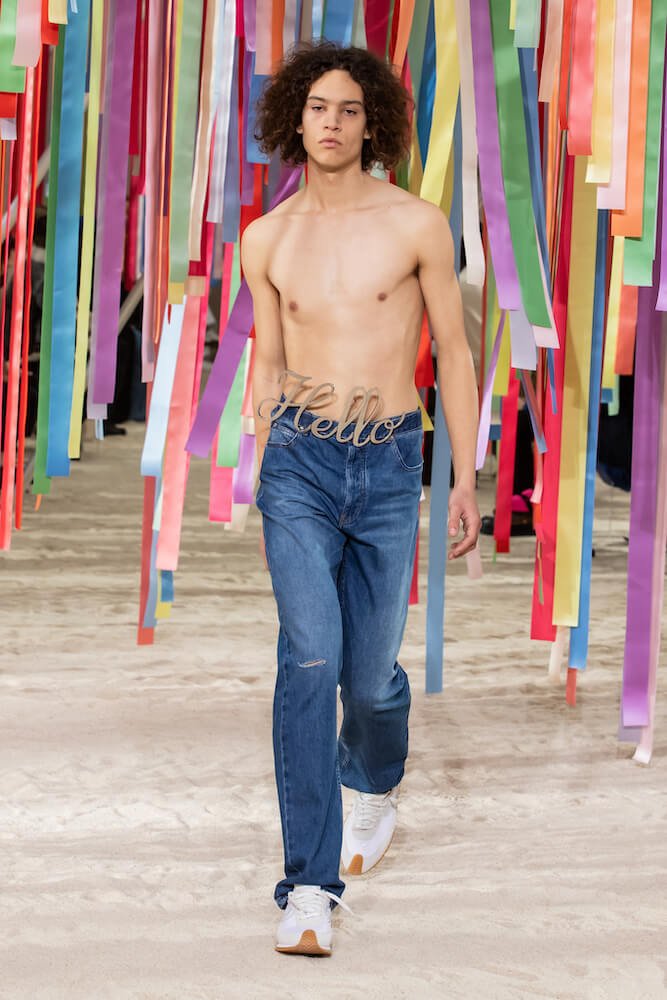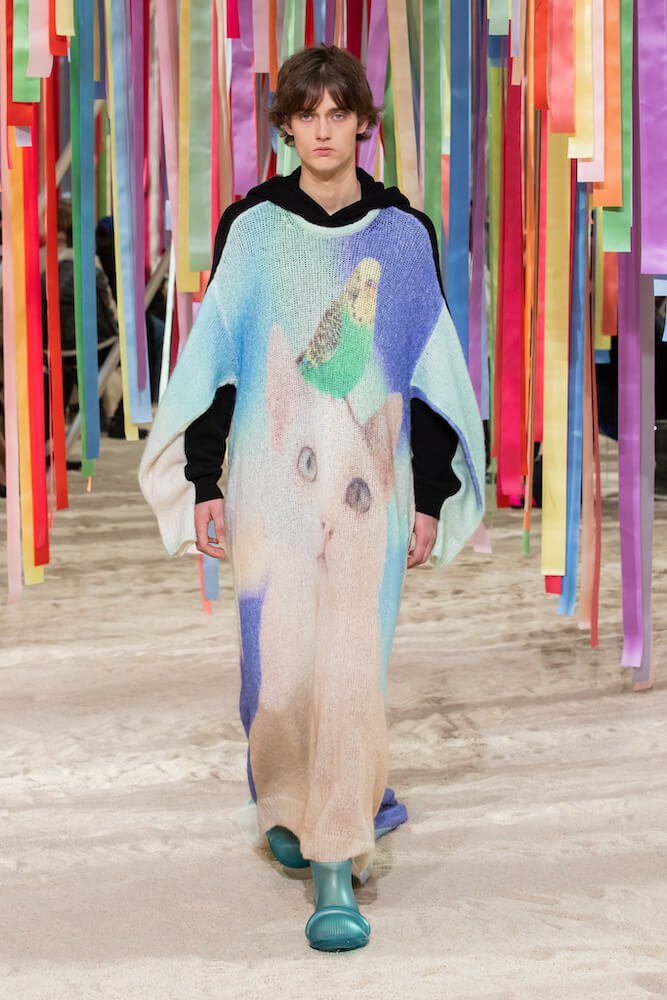 Abnormal renderings of what we see day-to-day came to define Jonathan Anderson's AW22 collection for Loewe. Totally bonkers in all the right ways, it seemed Anderson packed everything but the kitchen sink into his latest menswear offering – bags and coats came accented with actual sinkholes – and it worked.
In his show notes, the designer said he was "determined to define an altered real world", one that trumps our life online. Smell ya' later, Metaverse. IRL takes on our URL tendencies translated to second-skin trompe l'oeil bodysuits frosted with sequins; twinsets that were frozen in flashes of movement thanks to hoop inserts; T-shirts printed with the faces of the models wearing them; and giant belt buckles saying "Smile", in the sort of typeface you'd find on a "Live, Laugh, Love" poster in your mum's living room.
Models winded their way through a set made up of nearly 4,000 individually-cut ribbons, donning menswear archetypes that had been toyed and twisted. Like denim jackets repurposed as short-shorts, or shearling trenchcoats torn apart and turned inside out. Elsewhere, a series of LEDs dressed up the mundane, aligning coats, trousers and house signature accessories – like the Puzzle and Amazona, alongside giant seashells carried like clutch bags.
A bit silly and totally joyous, it all made for a nonsensical wardrobe that was both witty and irreverent. This is fashion worth doomscrolling for.
Photography courtesy of Loewe.