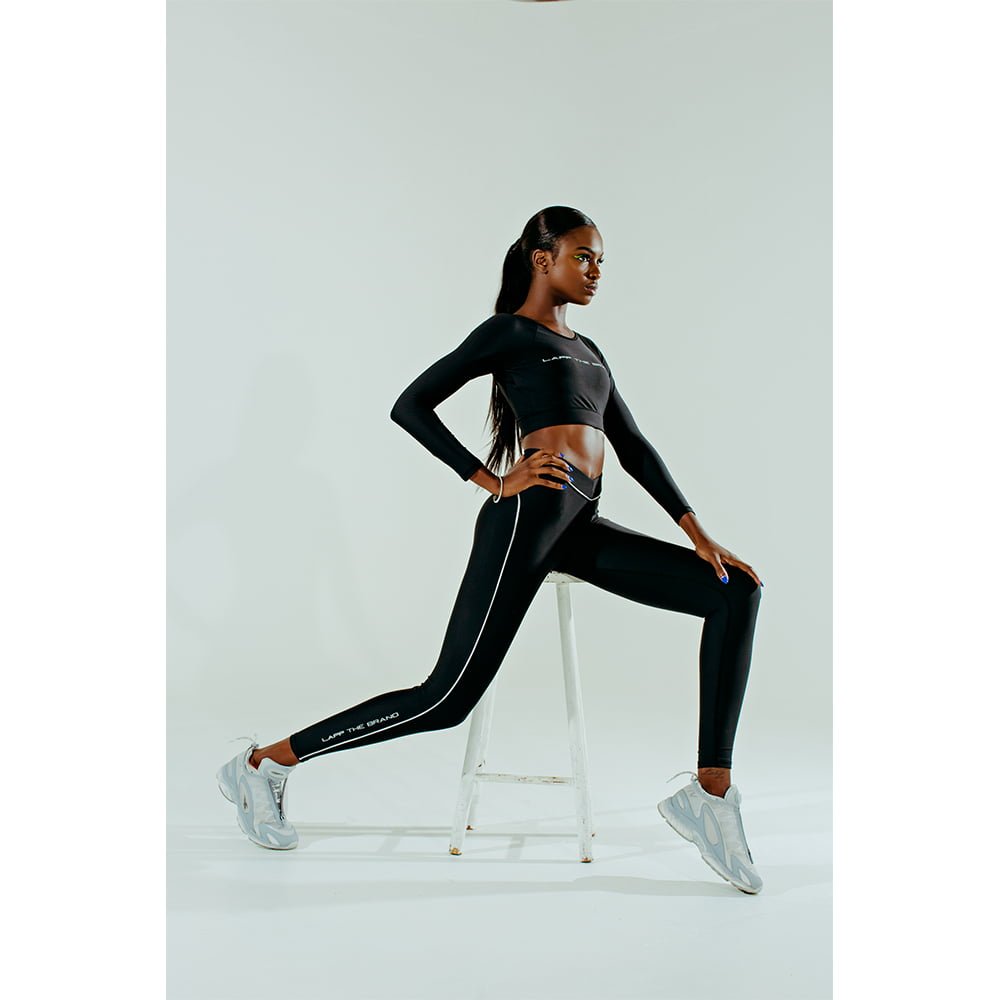 This is 2019. Being a model isn't just about looking your finest in images and having the best hip sway on the catwalk. Boys and girls who front campaigns are using their public platforms to make a change in the industry and the world as a whole. That's why we decided to spotlight some of the trailblazers in the modelling world. This time it's Leomie Anderson, the VS Angel who launched a brand and online platform amplifying more women's voices. 
Few things are as powerful as elevating others. As women, this is especially pertinent as we still face societal limitations put in place to stifle both our collective and individual growth all while discouraging our development of agency. When another woman uses her platform to advocate for others, she makes room for another voice, another perspective, to enter the conversation and break down the discrimination. After seeing the impact of speaking out, Fenty fave and Victoria's Secret Angel Leomie Anderson knew it was her turn.
Leomie has been writing for years – in fact, she once ran a personal blog where she would share personal experiences about being a young, black woman in the modelling industry as well as her thoughts on the issues girls encounter with regards to sex and intimacy.  Cracked China Cup, the now retired site, was where she first published a piece on consent and the pressure many girls face during sex. Her empowering message was for girls to know that it was not only OK to say no – it was their right. When the piece came out in 2016, it went viral and that is when Leomie realised she had a platform to advocate for the empowerment of young girls and women, and that people would listen. Not long after, she shared during our conversation, she decided the next step was to open up her growing platform for other women to speak out:
"That was the premise of LAPP as a platform because I realised I can give people my own personal experiences, but I wanted other people to have a space where they could get their advice out there, get their own stories out there and in turn be able to connect with and help other women."
LAPP (stands for "Leomie Anderson the Project the Purpose") was founded in 2016, serving elevated athleisure with a purpose. Its SS19 collection is a series of body-flattering zip front sports bras in electric blue and yellow, and sleek leggings with reflective piping – exactly what you want to wear when you want to feel good while standing out. The latest arrivals are a collaboration between LAPP and Amsterdam-based fashion brand Daily Paper and includes tie dye flares with a matching zip up cropped top that comes with a bang on trend peekaboo.
One of the fundamental aspects of LAPP is to give back by empowering women. Money from the clothing sold is invested directly back in the blog, so that Leomie can ensure her writers receive the same support they give. "One thing I didn't want to do was have a platform, have the clothing brand that is making money and have a team that is working for me for nothing," she explained. "It would be hypocritical of me to be talking about empowering women and I'm not even paying these young girls for their time. I put the money back in to the brand and I really try my best to put it back into other women as well." The brand's blog is also currently taking submissions for stories and creative pitches.
While there are talks of LAPP potentially launching a print magazine, the brand is weighing the ecological impact it might have. Being sustainable is a priority for the founder, whether it's through the materials are sourced or determining the amount of clothing to produce each season. "It plays on my mind all the time, how I can make the brand more clean, more sustainable, and just more eco-friendly in general. You always have to be conscious that people want a clean brand, people want to buy things that are less damaging to the environment," she said. "The way I try my best not to do that, is to not over-order on a product." If there is anything left from a previous season, Leomie makes sure the clothing goes to charity. As for the next collection, it will be unisex with the aim of it being composed of 100% recyclable materials. 
If there is one thing Leomie would share to young women, especially black women, who want to harness empowerment for themselves, it would be to never hesitate to speak up. "When I realised that the only person that was hurting and the only person that was limited was myself and I started speaking up, that's when things started to really work for me, that's when things started to pop," she shared. There is plenty of room for our voices to be heard and to make an impact, something Leomie plans to harness as she considers future conferences bringing together aspiring journalists and industry professionals. As we wrap our talk, she ends with a potent piece of advice.
"You need to take up room in this life, to be unapologetically yourself and to take risks and go for it. Be vocal and don't try to shrink yourself to fit into other people's ideas of how they think you should be." Spoken like a true entrepreneur.
LAPP clothing is available for purchase directly through the brand's site, where you can also read and submit stories the latest on their blog. 
blog.lappthebrand.com // @leomieanderson