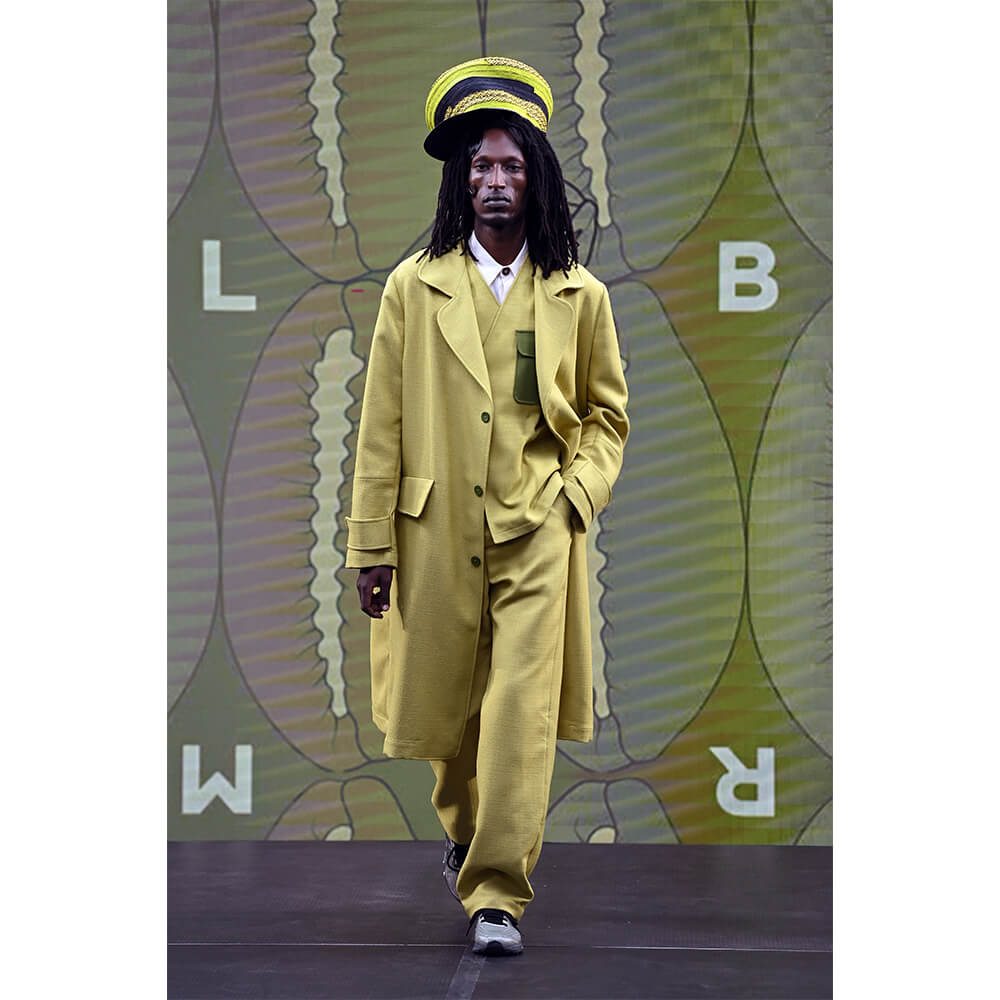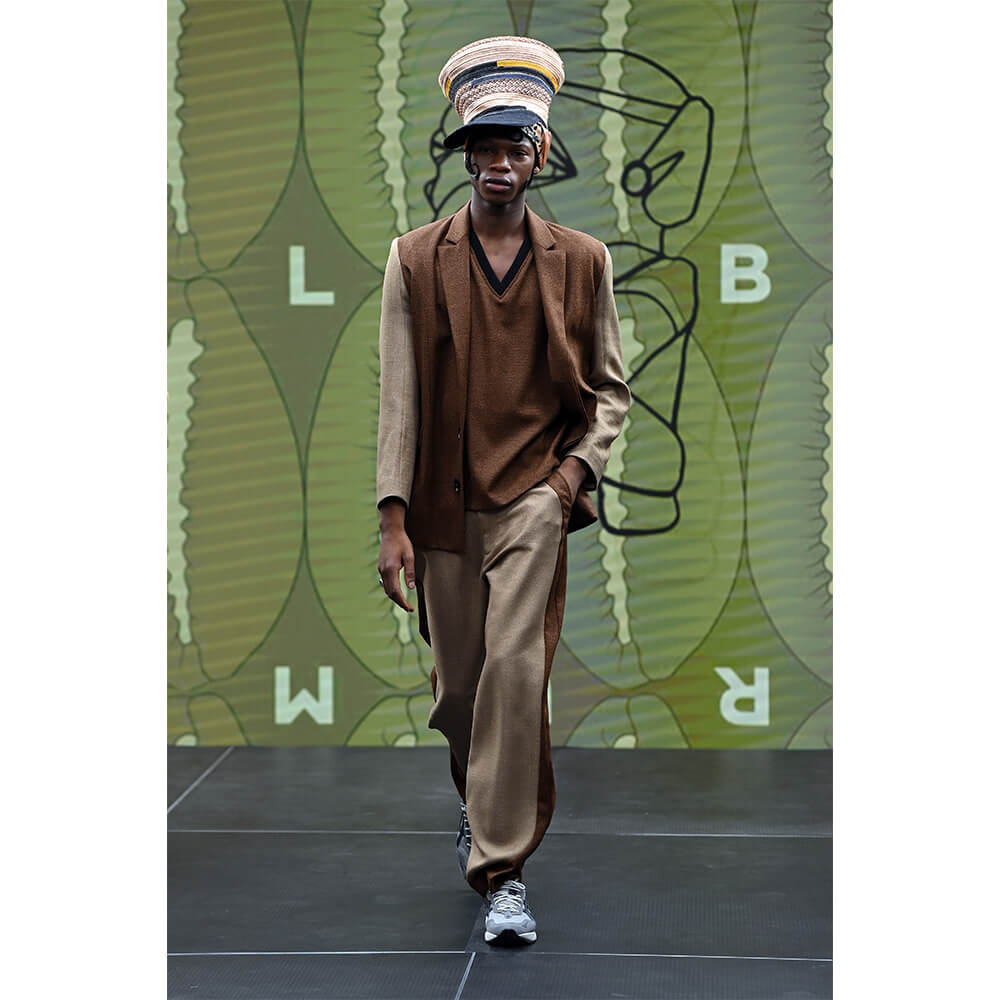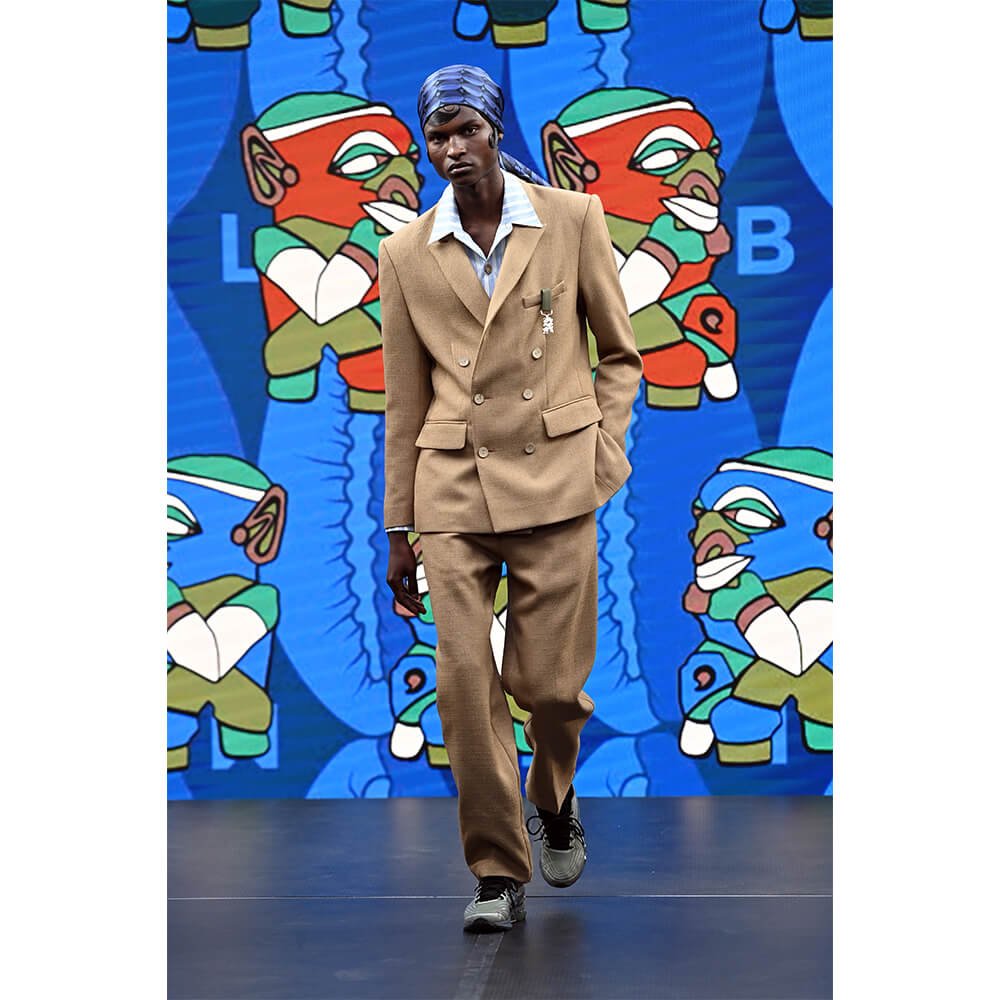 Labrum London's SS23 show opened with the symphonic afrobeats of Freetown Uncut (all the way from Sierra Leone!) accompanied by Drizilik and DJ Rampage, whose exuberant sound conjured an unparalleled level of joy at the 180 The Strand show space – perhaps even more so than its last two catwalks. Through the effervescent bass, percussion and keyboard, one of the most cathartic and enchanting forms of expression – music – became complementary to the colourful garments on display. 
This season's narrative derived from the idea of a borderless society, where the merging of cultures would coexist with constant migration. The collection pressed on with last spring's overarching theme – movement. Duly dubbed Freedom of Movement, the collection sought to create awareness and celebrate diverse cultures living side by side: "If the world were borderless and we were all free to move, what would we choose to do?" 
With Dazed's editor-in-chief, Ib Kamara, as creative consultant, the design team brought together family photos for the collection that represented their diverse backgrounds, spanning from Europe to South Asia to West Africa. What they discovered was that this expression of unity aptly portrayed the cultural hybridity of the diaspora and Labrum's celebrative universe.
Simultaneously inspired by creative director Foday Dumbuya's transnational youth across Freetown, Sierra Leone and London, patchy, co-ord suits boasted expert tailoring and harlequin blazers paired with suit trousers or shorts appeared in blue, greens and brown, referencing Mark Rothko's esteemed colour palette. 
Also included was a collaboration with the charity organisation Choose Love on an exclusive organic cotton T-shirt that is available now for purchase from Labrum's website. Plus, 100 per cent of proceeds go to supporting refugees from around the world.
Photography courtesy of Labrum London.