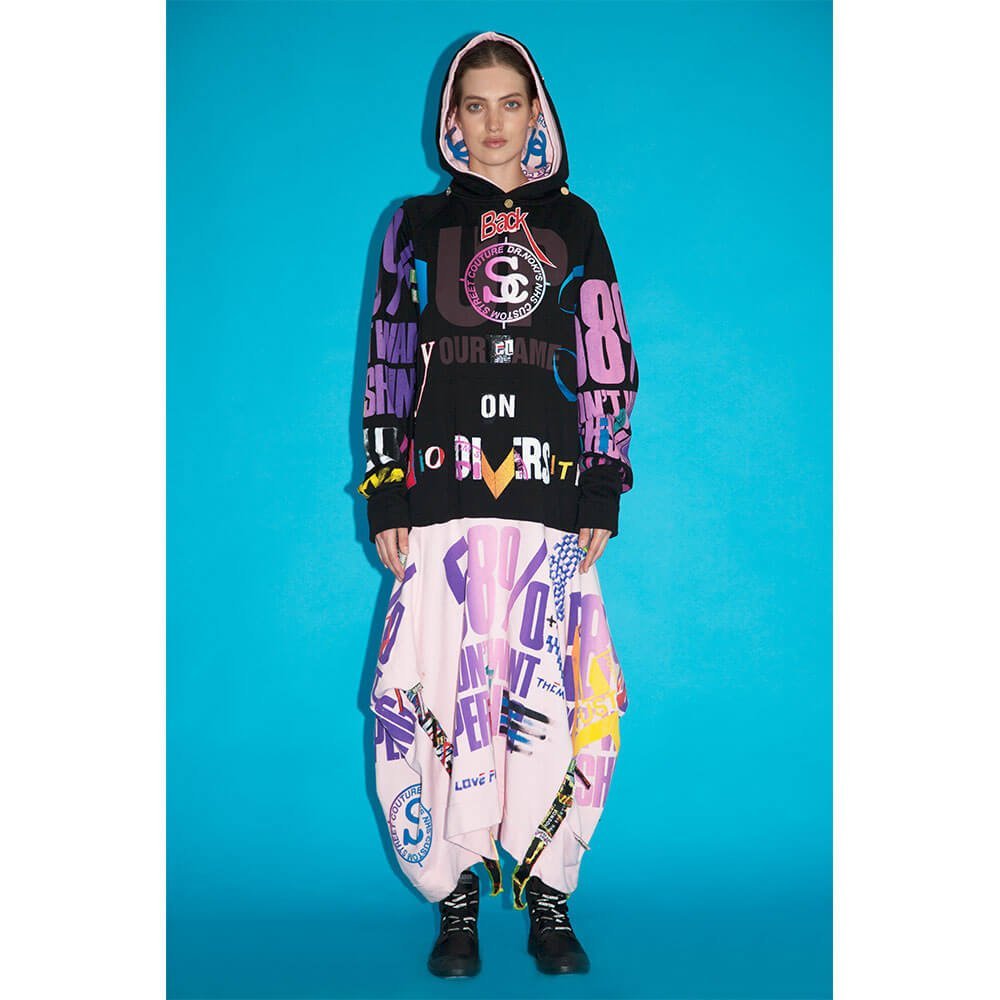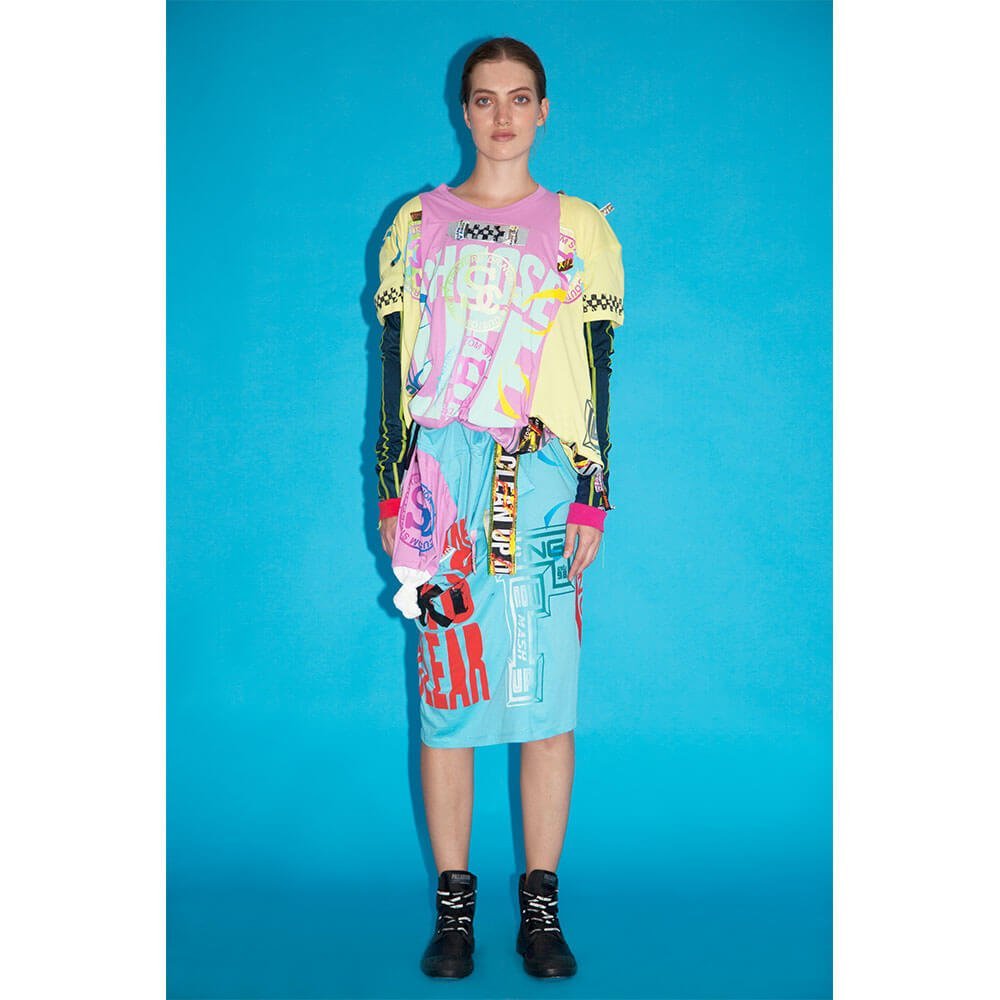 Katharine Hamnett is the queen of saying a lot without actually saying much at all. Her political tees have promoted safe sex during the AIDS crisis, backed a second referendum and highlighted the vital importance of keeping our NHS, usually conveying in a slogan that is 5 words or less. Wham! wore them, Naomi wore them, Hamnett even bravely wore one in 1983 to meet then Prime Minister Margeret Thatcher. The tee stated, "58% Don't Want Pershing," challenging USA'S Pershing II guided missile that was deployed in West Germany, and has been on the wish lists of major art galleries internationally – the MOMA included. This London Fashion Week, the designer is handing over the reins to JJ Hudson aka Dr NOKI-NHS for a one-off live-workshop.
As part of the first project supporting the Trust Judy Blame, the masked "king of customisation" Dr Noki will be repurposing deadstock Hamnett tees. Over a two-day workshop falling at the tail end of London Fashion Week, Hamnett and Noki will come together to subvert the former's original designs. The newly updated tees will focus on sustainability, with Noki even adapting "pershing" from the shirt Hamnett wore to meet Thatcher to "perishing" in response to fast fashion polluting our planet at a dangerously rapid pace – asking "What will perish if 21st century change isn't taken seriously?" All proceeds from the collaboration will go towards the trust in honour of the late great Judy Blame, with Five custom-built Street Couture dresses also available for purchase. Meaning whatever the occasion – super cazh or eveningwear eleganza – you don't need splurge some political nonsense, simply say it with your chest.
The DrNOKI-NHS and Katharine Hamnett live workshop takes place 12pm – 8pm daily, September 16th & 17th around the Dionysis Table as Hoi Polloi's 'Artist in Residence' during London Fashion Week. All proceeds will go to Trust Judy Blame, The Judy Blame Charitable Trust.