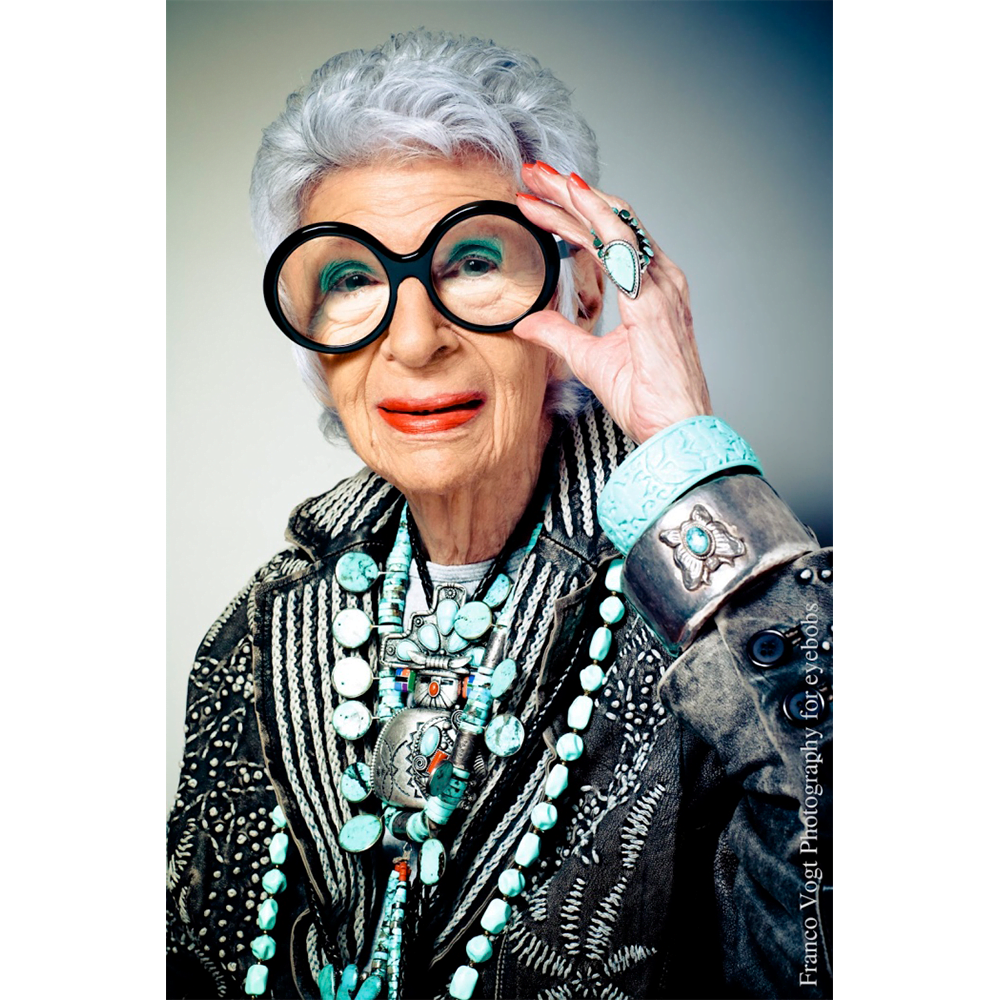 People say 100 is a lucky number – and that is certainly true for fashion's most iconic Iris Apfel. Celebrating her 100th birthday today, this legend has had a fashion journey that is far from ordinary.
Throughout her 100 years on Earth, the businesswoman, interior designer and fashion icon has hosted jaw-dropping exhibitions at the Costume Institute at the Metropolitan Museum of Art, showcasing her collections of luxury fashion and custom jewelry. She has gone through an outstanding textile career – holding a contract with the White House that lasted over nine presidencies – and even signed to IMG Models at the age of 97, paying tribute to her young and beautiful spirit that has proven unbeatable.
Today we celebrate an icon. Below we highlight ten of Iris Apfel's most iconic looks.