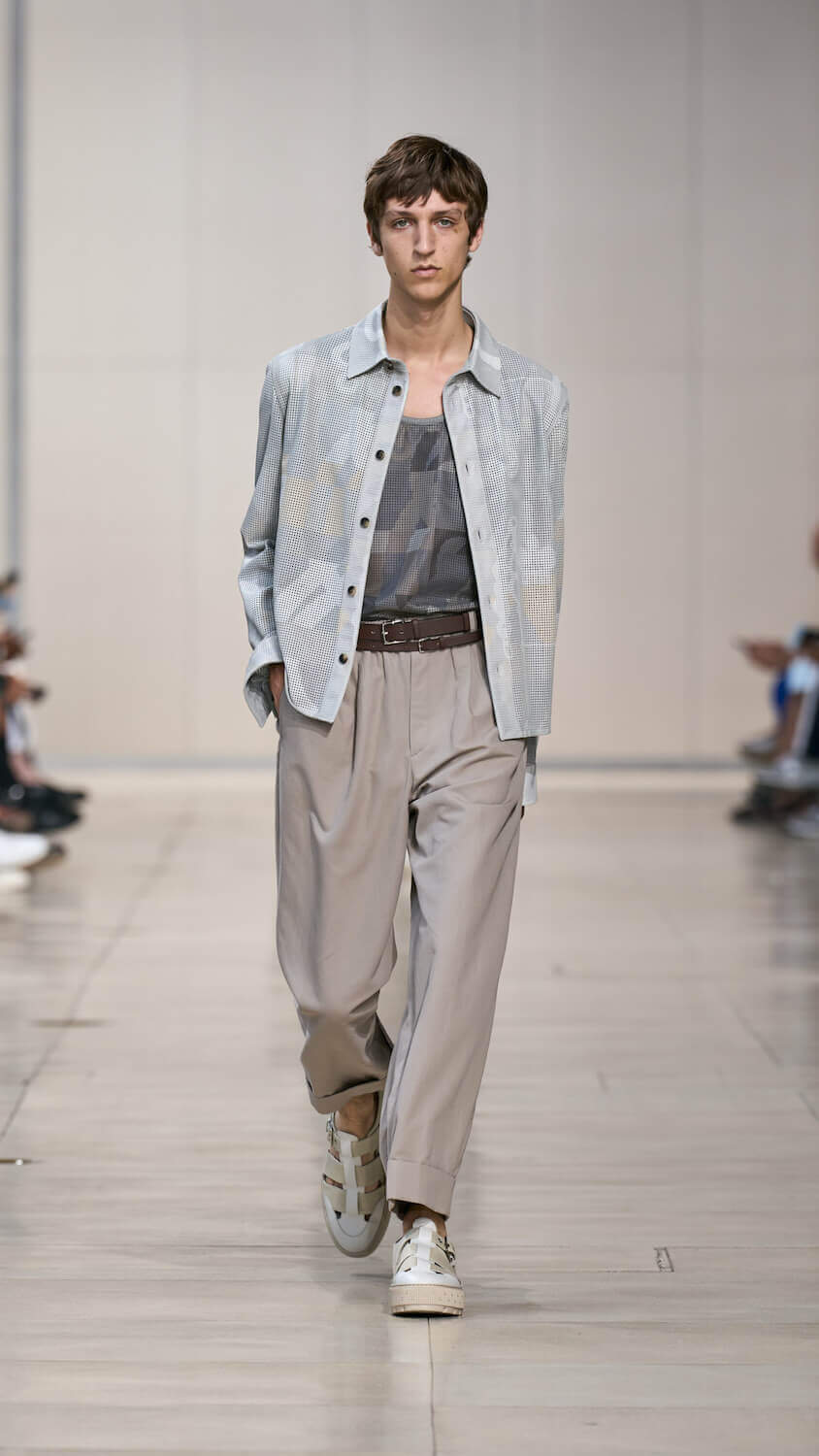 Trekking from one show to another in the sweltering Parisian heat can leave you longing for a Cornetto, a pint of Peroni, or more importantly, clothes that are built to withstand the blazing sun. So, when Hermès Véronique Nichanian proposed a collection "soft and sweet as a summer breeze", we were all (sweat-soaked) ears. 
Striving to create a collection "constructed with the weightlessness of daylight", the designer proposed semi-opaque suit jackets, sheer, netted short-sleeved shirts and easy-breazy, lightweight trench coats, quarter-zips and hooded blousons. All in a tranquil palette that hopped between terracotta, greyish blues and delightfully pale greens, standouts included a shirt fashioned from a Hermès twill scarf and short-shorts that saw the Hermès man dare to bare. When pieced together, the collection made for a luxe wardrobe prepped and primed to dress you through a long hot summer. Alexa, queue some Girls Aloud.
Photography courtesy of Filippo Fior.