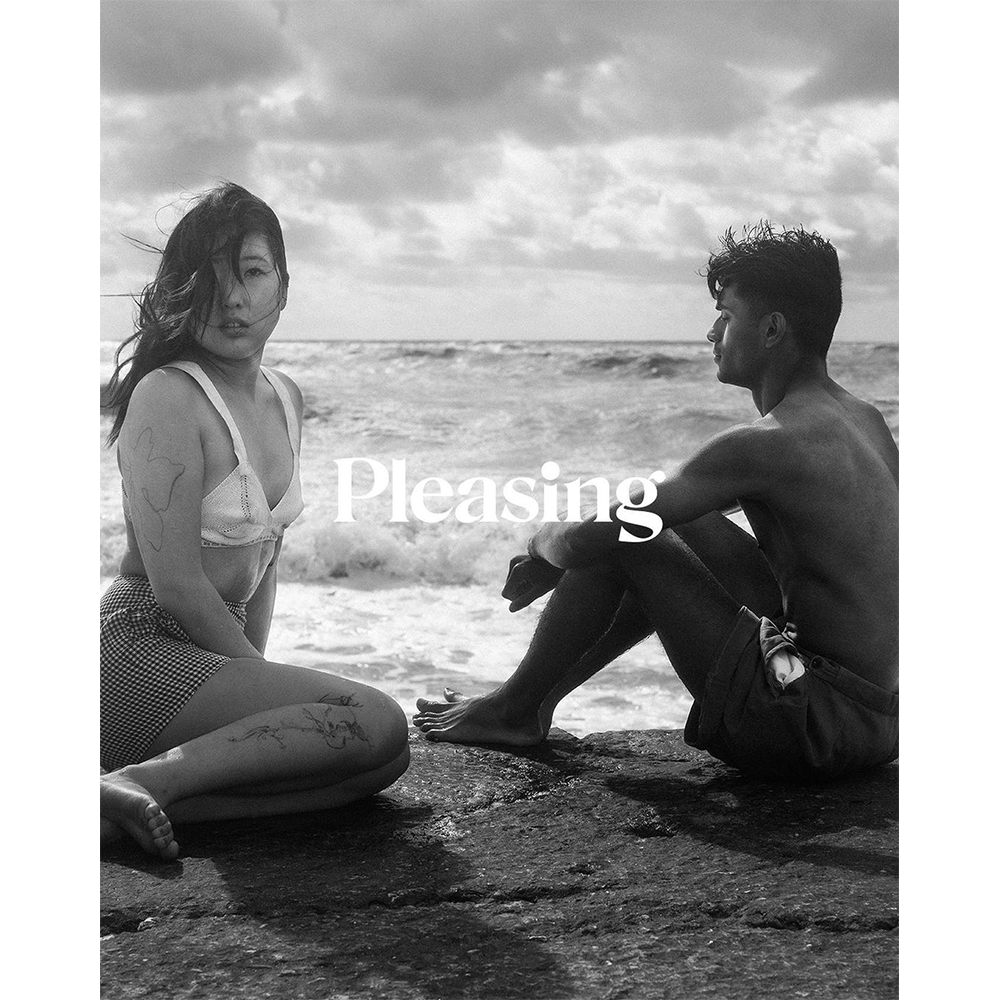 This is not a drill: Harry Styles is *officially* launching a beauty line. After much speculation on the Twitter sphere, Styles – who has been donning custom Gucci looks on every stop of his ongoing sold-out Love on Tour – has christened his very first brand, dubbed Pleasing.
Fashion and beauty are nothing new to Styles, but the gender neutral beauty label sees the star curate his own range of plant-based nail polishes, including four shades named 'Inky Pearl', 'Pearly Tops', 'Perfect Pearl' and 'Granny's Pink Pearls', most likely inspired by Styles' loving granny and his affection of pearls. Besides covering your hands in the artist's array of polishes that will have you feeling like Styles himself, you can now obtain his flawless skin too. His range of skincare will include the 'Pearlescent Illuminating Serum' and a beauty tool named the 'Pleasing Pen', which is a cooling roller to decrease puffiness and unwanted imperfections tailored for the lips and eyes.
Speaking to Dazed for his winter 2021 cover story, Styles said Pleasing started with nail polish, "because that was kind of the birth of what it was for. Me seeing a colour on a flower or a wallpaper or something and thinking, 'Oh, I wanna put that on my nails.' It was a fun little project, but during the pandemic, and when we eventually named it Pleasing, it felt like it was so much more than nail polish. I really think that the essence of Pleasing is finding those little moments of joy and showing them to people."
The first Pleasing products are available to pre-order online now, with prices ranging from £16 for a single polish to £50 for the whole set.
Harry Styles' Pleasing launches November 29, 2021. Pre-order here.