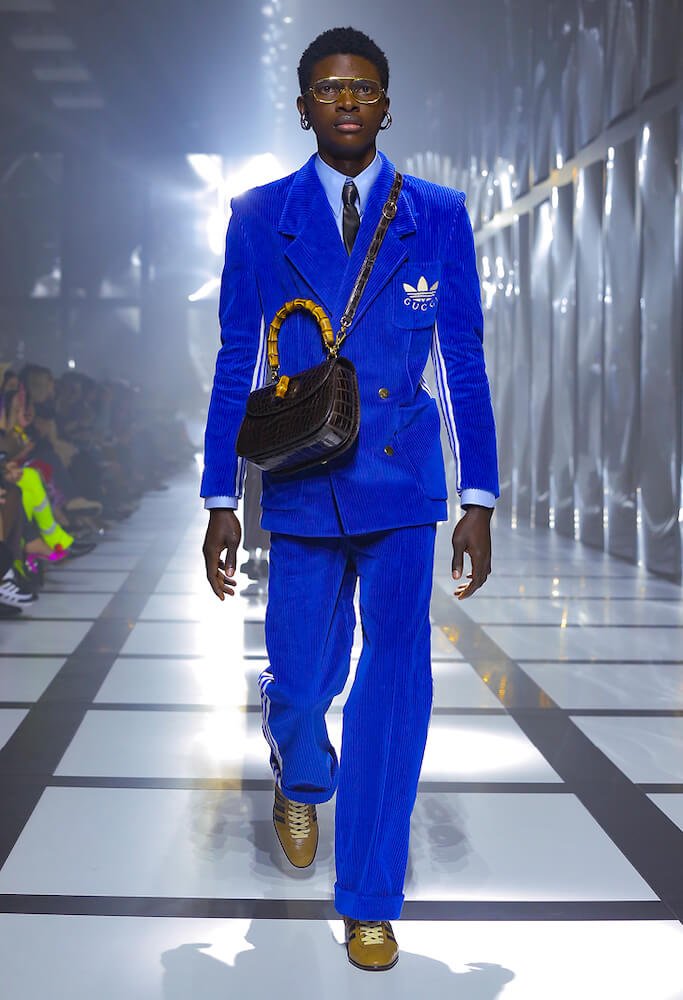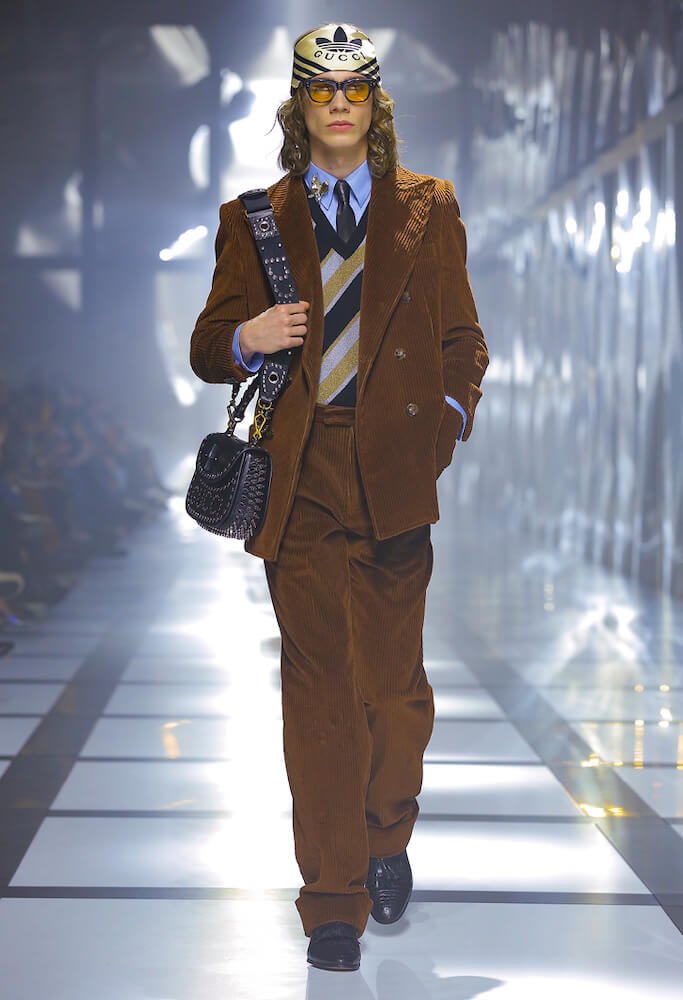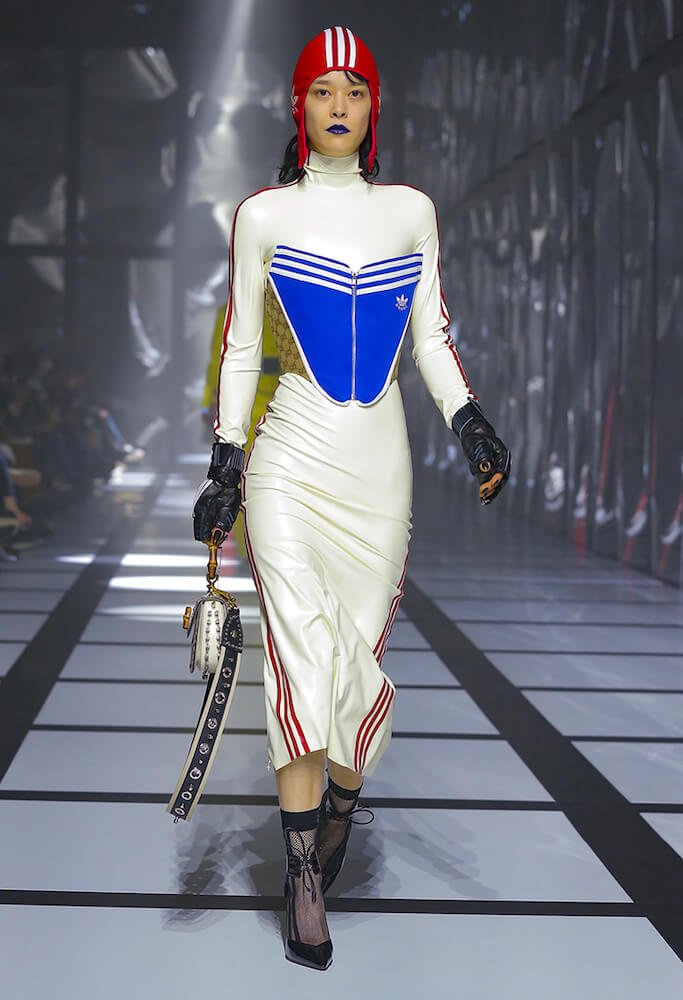 "Men's suits," said Alessandro Michele in a post-Gucci show Zoom, "it started with men's suits. I really like men's suits." The women in his team love wearing them too, he said, praising the rigour and "straight, neat line of men's suits. They are extremely beautiful." And so the message for this collection, entitled Exquisite Gucci, was suits for all, with male and female models wearing versions of the Gucci sartorial two-piece.
Alongside this focus on tailoring was another mega collaboration – this time with Addidas Originals, which saw the sportswear brand's iconic three stripes splashed over sharp cut suits, on leather gloves and baseball caps, or forming a dramatic V down the front of a corset dress. Meanwhile the historic Addidas trefoil logo was abstracted into tropical prints or patched onto the breast pocket of impeccably cut Gucci suits.
The collaboration idea came from an image of Madonna in the early eighties, wearing a sporty little Addidas dress. Fashion, said Michele, was a never ending experiment, "a chemical reaction" and he's the mad professor, conjuring unexpected attitudes and combinations. He described his use of the logos as a "metamorphosis, bringing three stripe into another realm".  He also reflected on his role in the gender debate remembering the bafflement that greeted the lace blouses he designed for men for his debut Gucci show seven years ago. The definition of menswear and womenswear is now more nuanced and driven by the desire of the wearer. At Gucci it's a broad church and includes said Michele, "A woman who wants to dress like a man and a man who likes typically feminine objects like bags."
Photography courtesy of Gucci.