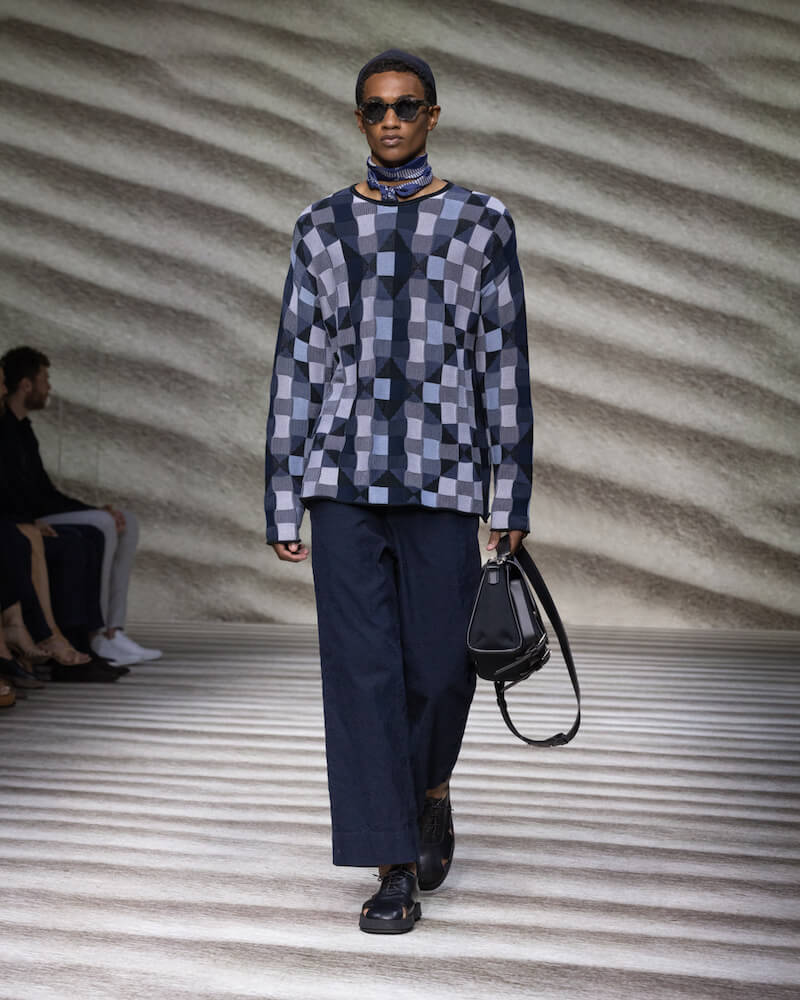 There were two showings of the Giorgio Armani men's show this season, the second erupting into a standing ovation as Mr Armani appeared on the catwalk to take his bow. The high priest of Milanese fashion remains one of the industry's most beloved figures after spending his decade-spanning career carving out the inter-generational wardrobes of his devoted fanbase worldwide.
His SS23 collection will undoubtedly appease their wants and desires for a slick summer uniform. Be it intarsia jumpers and sandals with a quick and easy Velcro fastening, or stone-coloured suiting with trousers either cut wide and casual or cropped crisply just above the ankle.
All the Armani hallmarks were on display. Liquid-y silk trousers, collar-less jackets, gentle knits, and all the delightful shades of blue you could imagine. There were segues into plum and forest green hues too, with classic office shirts extended into tunics being a particular standout.
Photography courtesy of Giorgio Armani.