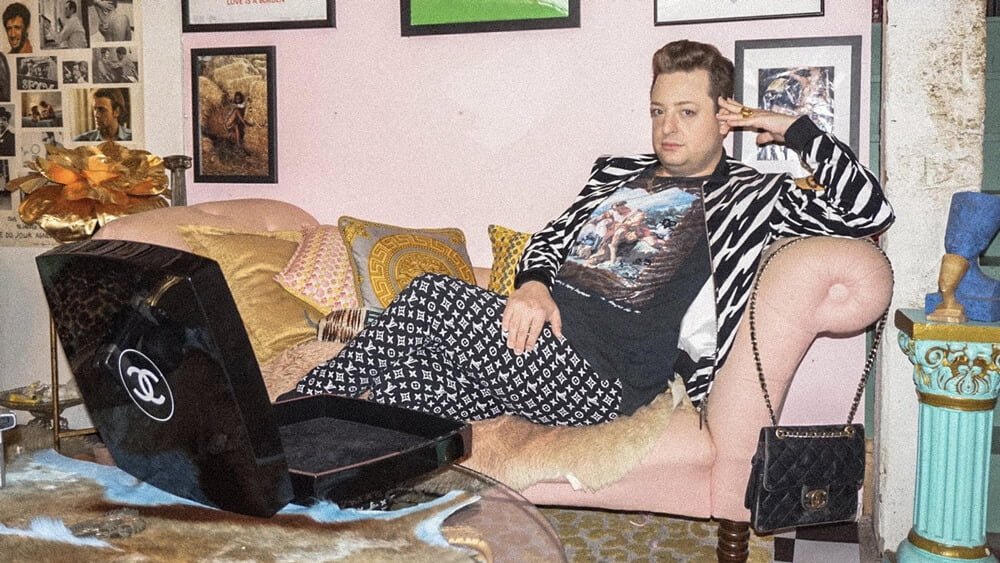 In the era of cancel culture, whether it be in the comments of a Instagram post or via the opinion section of your favourite newspaper, the familiar bitter aftertaste of a wrongdoing begins to settle in once the whiff of a fresh offence hits. While holding those accountable remains imperative, there's a different kind of calling out happening online. And instead of inciting dread, this channel is bringing a wave of nostalgia and positive praise for all parties involved.
Celebrating the sartorial highlights of fashion's most overlooked style icons, Gabriel Held is the stylist and fashion curator giving people their time to shine online, regardless of the decades that may have passed. Based in NYC, Held runs the namesake Gabriel Held Vintage Instagram account which produces the aptly-titled series, Unsung Shero of Fashion. Scroll down and you'll spot the likes of Nicole Murphy and Lady Miss Kier (of Deee-Lite) mingling amongst Boy George and PJ Harvey. We recently spoke with Held who shared that with this account, he is "trying to do the opposite of calling out for bad things, trying to call out for good things."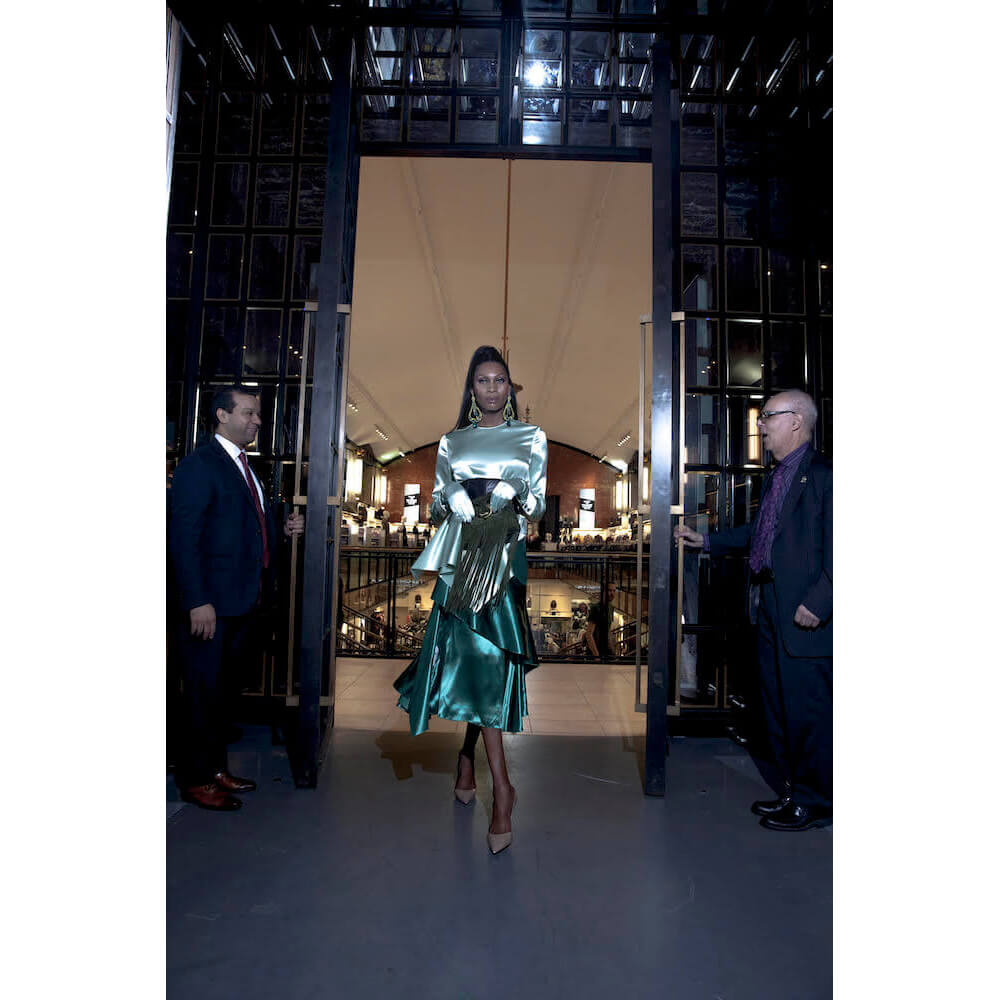 Held is a New York native through and through; his formative years were spent in Brooklyn, in an area he describes as both "bohemian and affluent." This intersection combined with the line of artists making up his family (both his mother and grandparents are creatives) led him to pursue a career in the arts himself. He started off studying photography, then later transitioned into sculpture, completing his Bachelors degree at the Maryland Institute College of Art. Fashion was also a main staple present in Held's life. "I've always been a collector of images," says Held who used to carry around a backgammon board turned briefcase filled with magazine clippings. Little did he know, he was preparing a physical archive that would lay the foundation for his popular Instagram account which was launched in 2013.
Unsung Shero of Fashion was partially inspired by the lengthy Worst Dressed lists that magazines pushed out. In fact, the account was originally called Fashion Fauxpositive. Held explained that his fascination with seemingly bad taste fuelled the exposé that would bring praise to the women (and occasionally men) seldom recognized for their brave fashion takes. Furthermore, he not only wanted to shed light on the unsung, but also educate a new generation of fashion enthusiasts on the designers, stylists, and artists who paved the way for them: "As RuPaul says, somebody turns 18 everyday and they know practically nothing. There's people out there who will learn and benefit from the kinds of people I try to highlight."
Lil Kim's iconic lavender mermaid jumpsuit with accompanying pasty. We can thank Misa Hylton, a designer and stylist who most recently was appointed the global creative partner at MCM, for that. Mary J Blige's B-Girl look? Hylton, again. "I have always been fascinated by a Hollywood gossip, scandals and things," Held shares. "In my bone collecting of all these little tidbits, I started thinking more about behind-the-scenes people who contributed to fashion." Held considers Hylton a mentor and worked with her on the The Remix: Hip Hop x Fashion, a film exploring the women behind hip-hop's leading looks that premiered at Tribeca earlier this year. He shares that while she has been given her due credit within the African-American community, there is more recognition of Hylton to be had globally and that's where @gabriel_held_vintage proves useful.
When it comes to where Held gets his sources, it often comes down to a simple Google search. There are plenty of online photo archives he reviews but usually it starts with a name or a specific year, and then goes on from there. And if he's stumped, there's always the famous birthday check. Running the account is only a fraction of Held's work. IRL, he has curated a physical archive of pieces (predominantly European, with a heavy emphasis on Italian) that he'll lend out to celebrities or use in the shoots he styles. This year, he styled Dominique Jackson of Pose on FX for the cover of Galore, as well as Keke Palmer, Brooke Candy, and Leyla Bloom. In addition to working with the Versace design team, Held provided research for Rihanna's Fenty Savage line. And if you take a look at The Face's relaunched web store this week, you'll see that the latest curated shopping list was provided by none other than Held himself.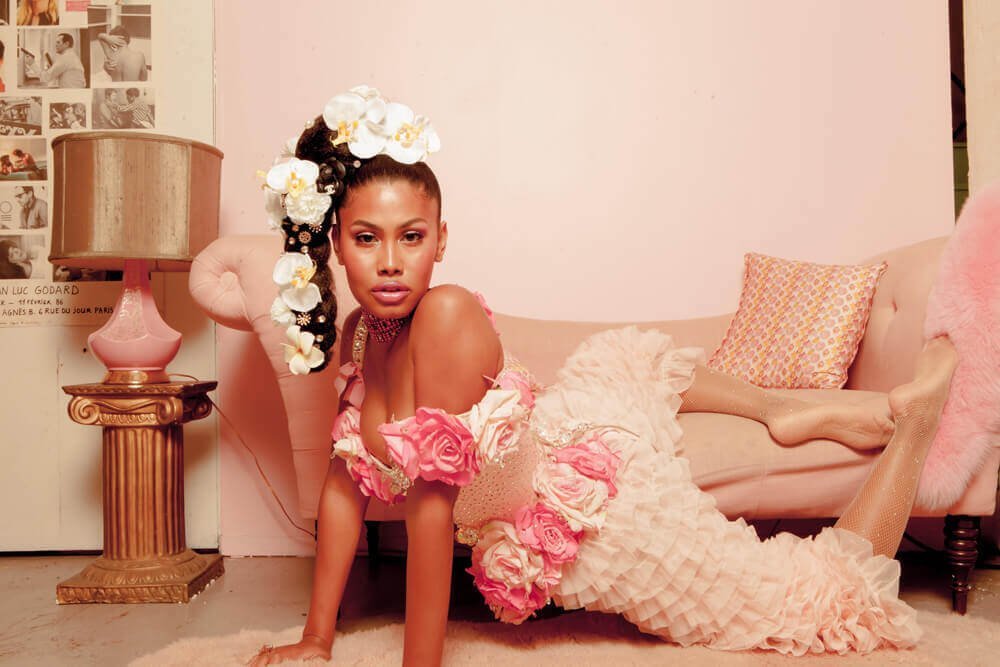 His work extends far beyond the screen but his account is perhaps the most accessible way for him to get his message out. "My hope is to provide something that is destabilising of norms, whether it's norms in fashion or gender. I like to provide some content that is not getting seen elsewhere," says Held. His curation is fueled by a passion to uplift and celebrate those that are often overlooked. Not too long ago, Held launched the Unsung Queero of Fashion series, highlighting queer fashion icons that left more than enough style to inspire generations to come. It's nice to look back and see just how much fashion has changed (and where it hasn't) and consider pioneers who inspired courage and boldness through their style. Here's to not forgetting their legacies.
View this post on Instagram