Who's your Fila idol? Is it original sensation Björn Borg in that green-striped polo shirt, hitting his way to five consecutive Wimbledon titles between 1976 and 1980? What about unofficial brand ambassador Tupac Shakurwearing the Grant Hill 2 sneakers as he was promoting his last studio record, All Eyez On Me, in 1996? Or maybe it's Luke Wilson's turn as the headband and track-top clad Richie Tenenbaum in Wes Anderson's turn-of-the-century.
Over the years, Fila has proved something of a dark horse in the hype stable. The brand has enjoyed immense fame from the well-known figures it has dressed, but after a slump in the late'90s and '00s many of its achievements risked being lost to a new generation. Lest we forget, this is the brand that devised the cutting-edge performance-wear for mountaineer Reinhold Messnerwhen he became the first man to summit Everest alone in 1978. It incorporated a carbon-Kevlarmix into the ski-suit that protected champion Alberto Tomba as he swooshed his way to World Cup victory in Bormio in 1995; and invented the technical nylon sailing jacket with thermo-salted seams worn by sailor Giovanni Soldini when he won the 1999 Around Alone solo yachting race in record time (picking up the Legion D'Honneur for rescuing his competitor, Isabelle Autissier, along the way). It outfitted the Italian team for the 1984 Olympics, and the Ferrari Formula One team led by Michael Schumacher in the early 2000s. 
Fila's credentials extend to its influence, too. Not only is it responsible for introducing colour into a previously all-white international tennis uniform and designing the first tracksuit to bridge the gap between sportswear and streetwear with its 1973 legendary White Line collection, but Patagonia revealed many moons ago that it created its signature double-faced fleece after trying to imitate Fila's touch-me soft brushed-wool knitwear at a cheaper price using synthetics. It was  also  the first to incorporate chenille into towelling (yummy) and is the proud creator of the Disruptor sneakers (AKA the Yeezys of their day). 
In short: there's quite a bit of history there. Founded by the Fila family in 1911, the company started out as an underwear brand before its move into athletic apparel, overseen by famed business strategist Enrico Franchey and pioneering designer Pier Luigi Rolando in the 1970s, cemented its place as one of the 20th century's most successful labels. Now, nearly 50 years on from its sporting renaissance, Fila's legacy is being joyfully mined and celebrated with a nostalgia-heavy smorgasbord of collaborations to make Borg proud. 
First up this year was Massimo Giorgetti of MSGM, who took inspiration from glamorous Italian tennis ace Lea Pericoli's Fila ensembles to make contemporary skorts and racerback dresses in his signature wistful colour palette. "Fila, for me, is  the tennis court," he enthused. Y/Project's Glenn Martens looked to Fila's athletic accomplishments to subvert classic pieces into deconstructed streetwear. The Belgian described it "as a marriage of Y/Project's experimental spirit and Fila's innovative drive" – cue contorted sweatshirts, twisted joggers and asymmetrical tank tops. And Acqua di Parma created limited-edition sets pairing its famed Blu Mediterraneo Arancia di Capri scent with replica boating windbreakers from Fila's iconic 1976 Aqua Time collection. Described by the brand as "a partnering of icons of Italian excellence", they made for the most evocative of Italian staples.  
 Finally, the grand crescendo was left to Katie Grand, whose collaboration brought together diverse influences from mountaineering to golf and motorsports, the result of long hours spent delving into Fila's "phenomenal archive". Grand and her team took the classics and worked on "making the fit more contemporary" to create an edit of updated retro classics including bodysuits, anoraks and knitwear.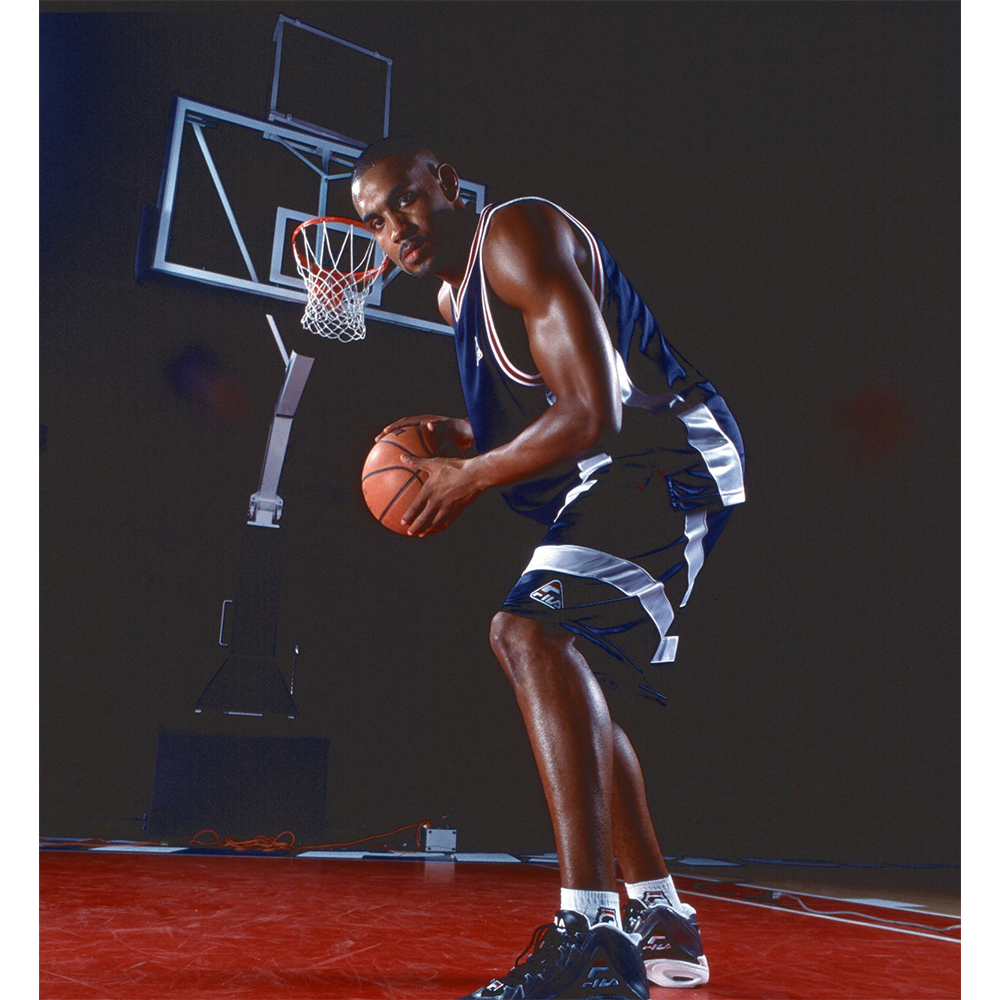 And so, to the archive. The epic work of the Biella-based Fila Foundation over the last 10 years has resulted in one of the most comprehensive archives in existence for a sportwear brand, and is the reason we can marvel at Fila's phenomenal success. Spread across 10 rooms and two huge open-plan warehouse-like spaces, it is home to 30,000 items of apparel and 45,000 pairs of shoes spanning bellybands made in the 1940s (which Grand adapted to make a skirt) to recent collaborative pieces with the likes of Fendi, Gosha Rubchinskiy and Akomplice.  
Launching its outreach programme, Achieve the Archive, Fila asked fans around the world to donate pre-2010 items to the Foundation in exchange for a gift, resulting in an influx of 351 pieces. Zanni and her small team then researched each piece, dated it and stored it using a devoted preservation system: trainers, for example, were cleaned with face cream, sprayed with silicon, put in a fridge for two weeks and then vacuum-packed so to prevent bacteria and humidity causing any damage.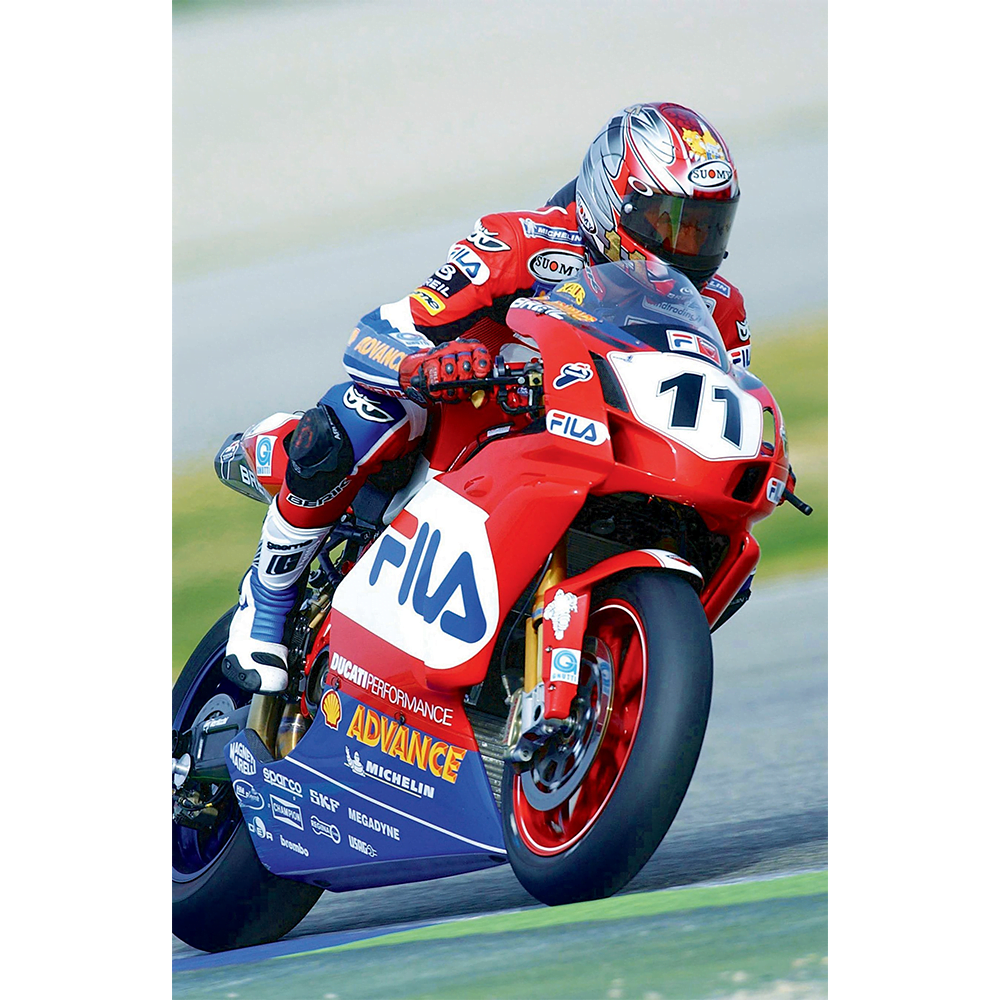 Zanni has made it her MO to collect every detail of Fila's trailblazing history, from the Ronaldo days ("Allora, he was iconic, not only for the Fila story but for the wider style of the period, because a lot of companies copied his designs") right up to the modern era, including the lost history of the '90s and '00s.  It's at the Fila Foundation museum where members of the public can see the original Borg polo prototype with the lines Rolando originally drew on with ink pen, as well as the iconic first tracksuit top he designed. The 1974 White Rock collection (including the first mountaineering jacket made from boat sail material) and the jacket worn by Soldini as he sailed solo around the world also take pride of place. 
That Fila's resonance continues well into its 110th year is no surprise – and the likes of Giorgetti, Martens and Grand are perfectly placed to lead the revival. To use Rolando's words, one "innovates tradition by bringing it up to date". Long overdue the appreciation it deserves, that distinctive red-and-blue "F-box" logo is ready for idolisation status 2.0. 
Photography courtesy of Fila. Taken from Issue 54 of 10 Men – BOLD & BEAUTIFUL – order your copy here.