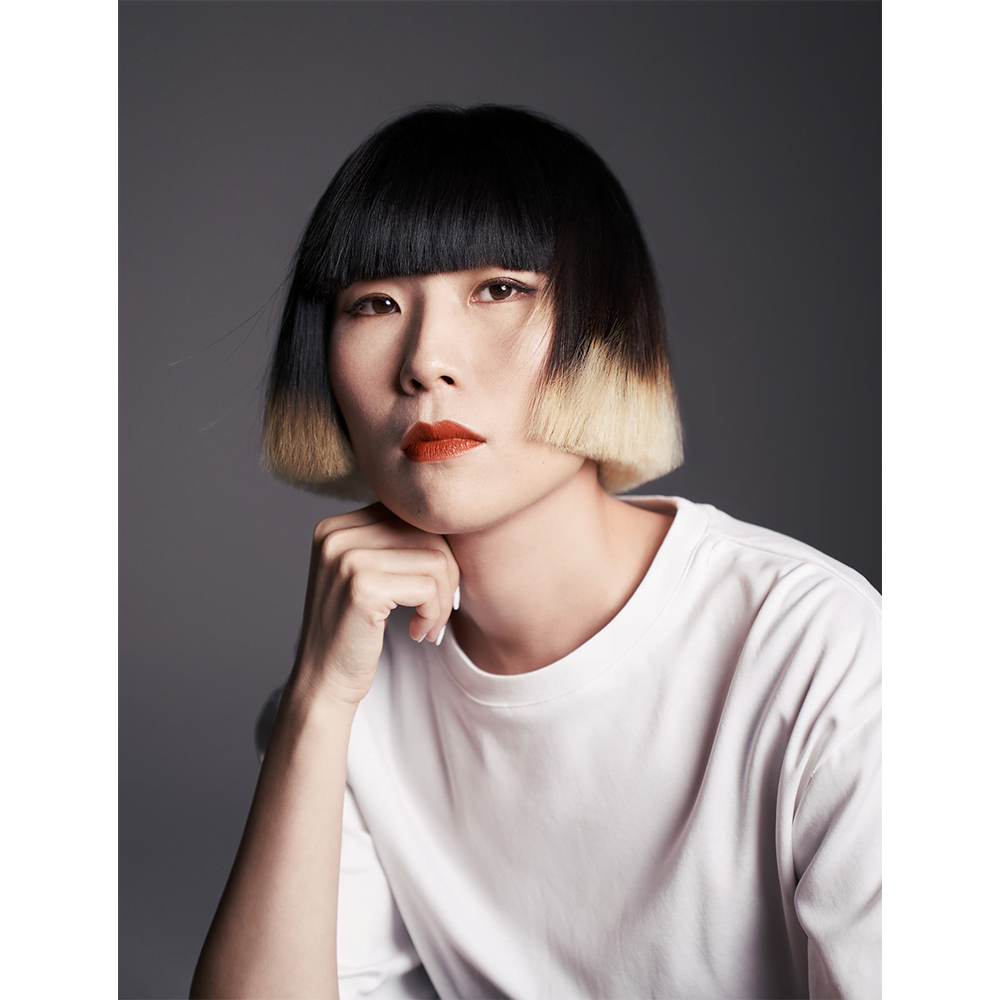 Defying the traditional, Feng Chen Wang has carved herself as one of London's most exciting labels. Often looking to her Chinese heritage and her seaside hometown of Fuzhou for inspiration, the storyteller creates deconstructed garments that take their design cues from the twists and turns of everyday life. Founding her namesake label in 2015 after graduating with a design MA from London's Royal College of Art, Wang was hand-selected by a panel of fashion titans to participate in the 2016 VFiles runway show. This sent the designer to New York Fashion Week for her official catwalk debut. "I hadn't really prepared to launch my label at that time but after the show, we received a lot of orders from big stores and that really pushed me to start my own label," she says, calling from her flat in Shanghai in the midst of another national lockdown. 
The previous LVMH and Woolmark Prize nominee describes her aesthetic as "future-modern, authentic and multi-dimensional". She aims to bridge the gap between East and West through intricate work that takes pride in ancient Chinese craftsmanship and local agriculture, all while championing native communities. Wang's artistic childhood callings hold deep roots in her current inspirations, as she recalls practicing traditional Chinese brush painting at the age of 10, and now translates the art form into graphics found across her garments. 
"I just live as myself and live every day, every minute, focusing on the things that are happening around me and the people that I meet. That's how I start all of my designs, I translate my experiences and emotions into what I'm doing". Technically deconstructed streetwear has become her trademark, utilising a variety of techniques to create garments with a life of their own. "People always say that I'm good at deconstructing and putting things together but I don't really see myself in that way because it's not just about craft, it's about the story and the inspiration behind the collection, it's the soul." 
From the jump. the designer has held collaboration close to her heart, having joined forces with an array of global brands. From a 3-in-1 take on the classic Ugg boot that featured a buckled sandal and sheepskin boot liner, to customising Piaggio's first-ever e-scooter inspired by Chinese methodology, Feng Chen Wang has proved herself to be a design chameleon.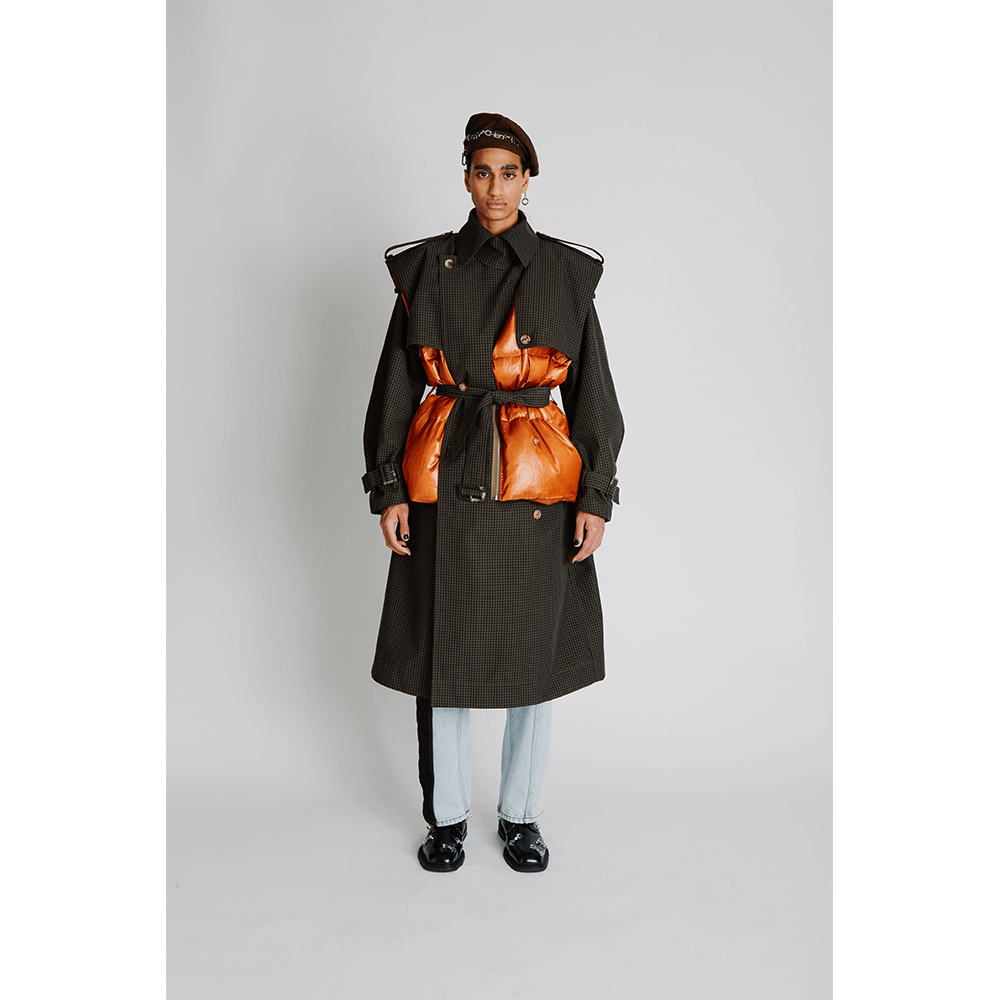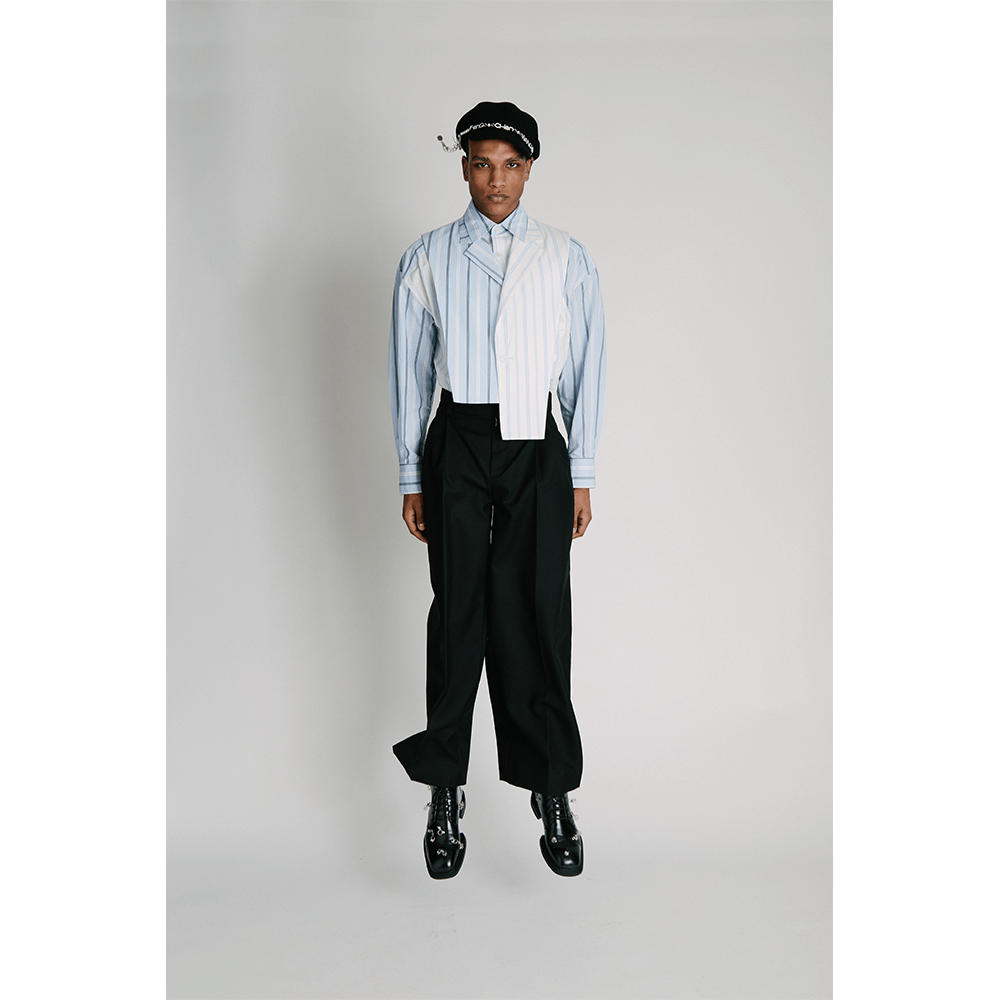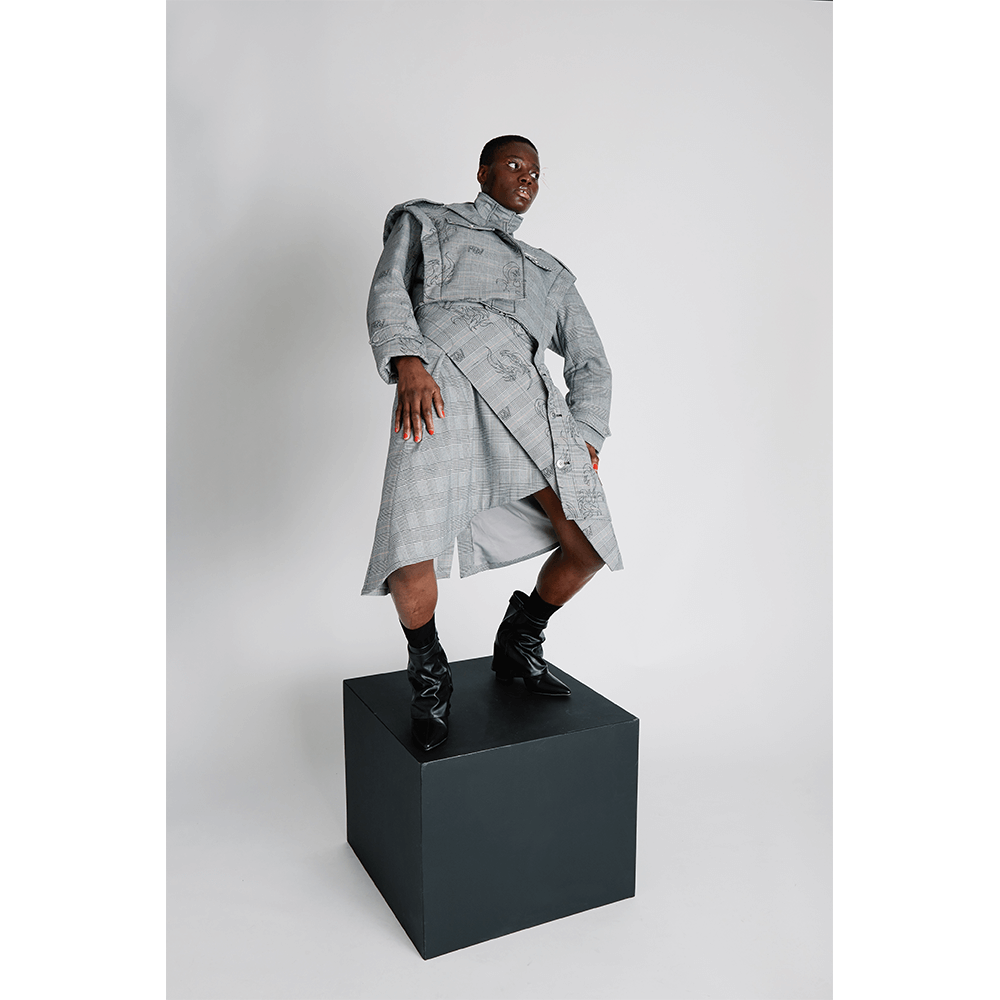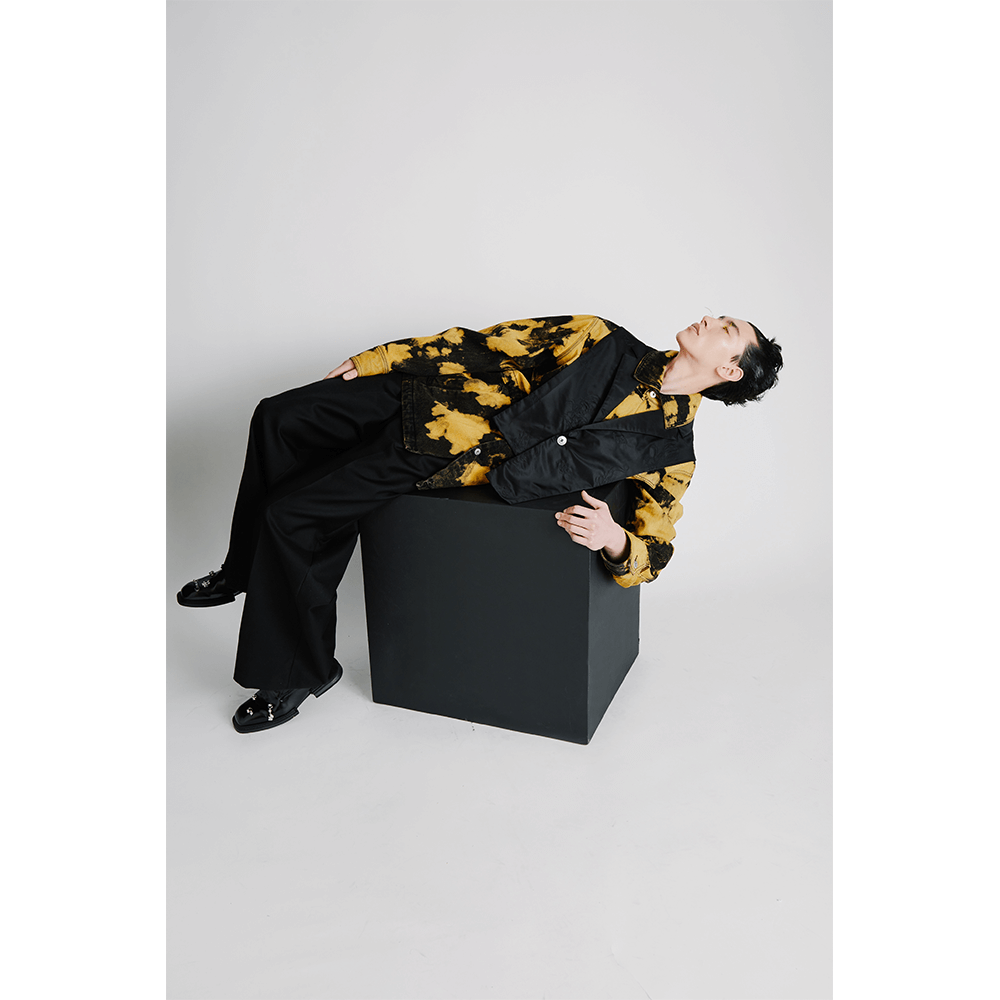 Her most recent showcase at London Fashion Week in February of 2022 brought her global team of creatives together under one digital roof, presenting her autumn/winter 2022 collection in the city that she has called home for over a decade. "Although I attended virtually, showing in London was a part of the collection and it's part of the story. I think that the world is no longer separated by city or country, we're all connected together now, especially after the pandemic," she says.
"When I was making the collection, I was thinking about imperfect elements in fashion and art," she adds. "Do we need so many clothes? Do we need to change our clothes and throw them away after a season or two? It's not always about the clothes, it's about the whole system that is flawed." The second half of the collection will be held through its own virtual showcase in Shanghai in the coming months. "The other half of the show is imperfect because it's still unfinished. You need to wait to see it because it's part of the whole story." 
Continuing to search for inspiration within her heritage, garments came embodied in lacquerware, a 700-year-old crafting technique native to her homeland. Used as both a graphic and a defect, it is emulated in mismatched knitwear while a hand-dyed approach is translated onto jackets, shirts and bottoms. Elsewhere, deconstructed suiting holds its traditional ground and garments don asymmetrical cutouts.
Away from the digital space, Wang is set to make her return to showing physically in just over a week's time. For the first time in the brand's history, Feng Chen Wang will be on the Paris Fashion Week schedule, where an immersive presentation is set to propel her namesake label to new heights.
Photography courtesy Feng Chen Wang.