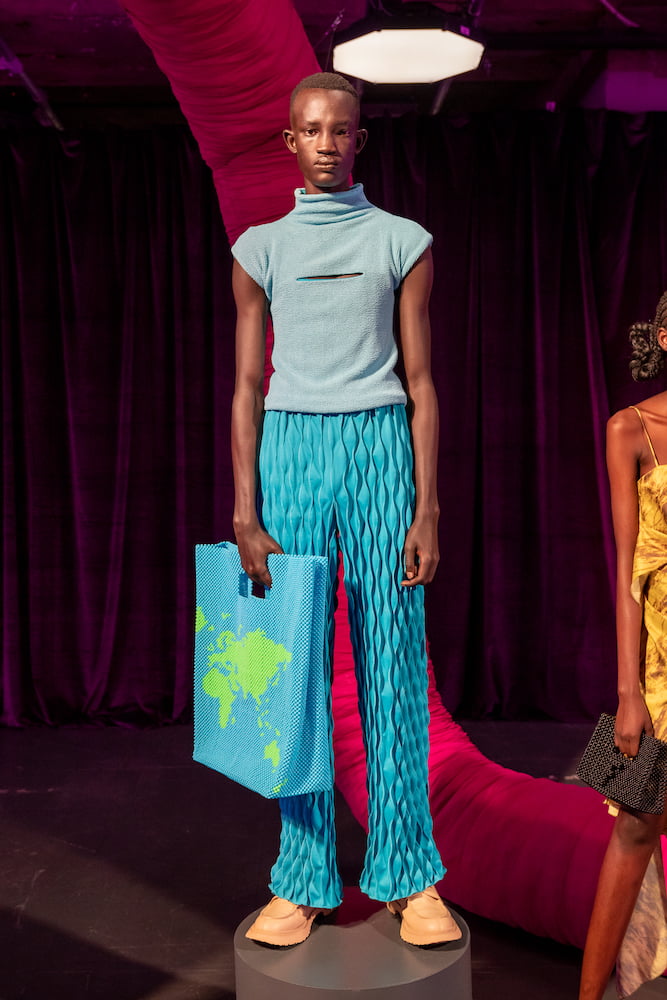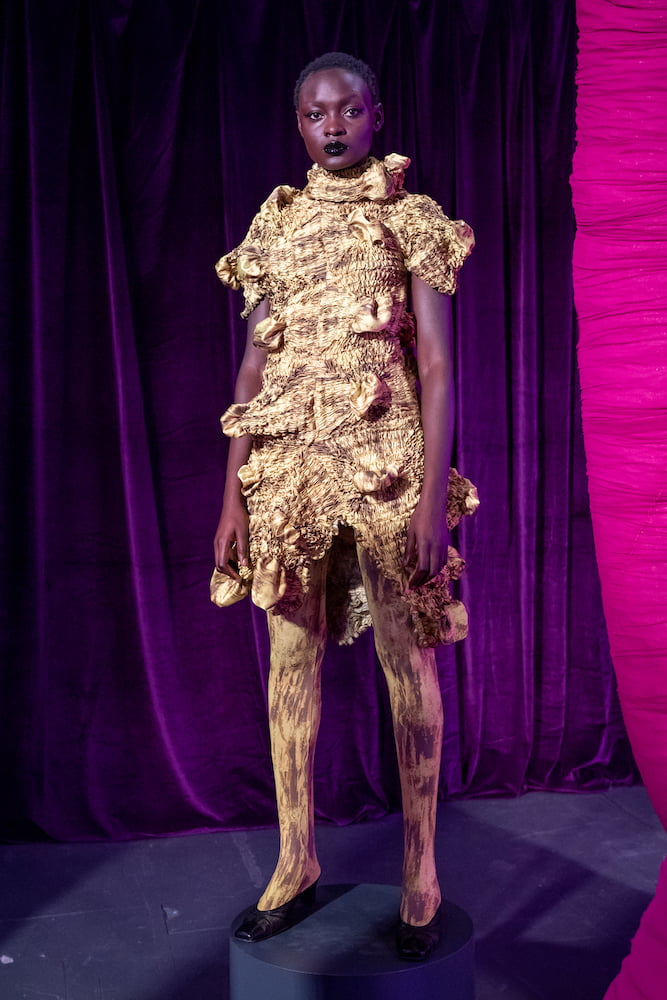 It's safe to say our lockdown wardrobes were all over the place. One day we were clutching to our food-stained sweats as a comfort blanket, the next we wearing our finest frocks for socially-distanced walks around local parks. "We wanted to go out, we wanted to feel cute – even if that meant going to Tesco in a club outfit," explains NEWGEN designer Feben, who made her London Fashion Week debut on Saturday with a collection that was a euphoric pastiche of ours spiralling everyday uniform through the pandemic.
There's a real buzz around this young designer. Working with Ib Kamara since her days on the Central Saint Martins MA, Feben's bias frocks – which come in textual twists and turns – are steeped in cultural significance.
Unable to venture to galleries through lockdown, excursions to her local Afro hair shop became not only an excuse to get out the house, but research trips – providing a wealth of visual stimuli. The warped expressions across a pair of men's trousers, made from fused trips of jersey, came informed by the waves of hair extensions packs that would mount the wall. "I don't really wear jersey when I go out, so I was thinking 'How could I make this cute?', how can I rework a texture?" she explains.
The designer's sensual satin shirts, twisted tops and felted going-out dresses came accompanied by a beaded bag made by artisans in Ghana. Despite being her on-schedule debut, Feben has no interest in being the lone star of the show. "In my work, it's very important to uplift community; who are we working with and who can we open doors for," she says. "If I've got one foot in with the BFC, I can help others. We uplift together."
Photography courtesy of Feben.