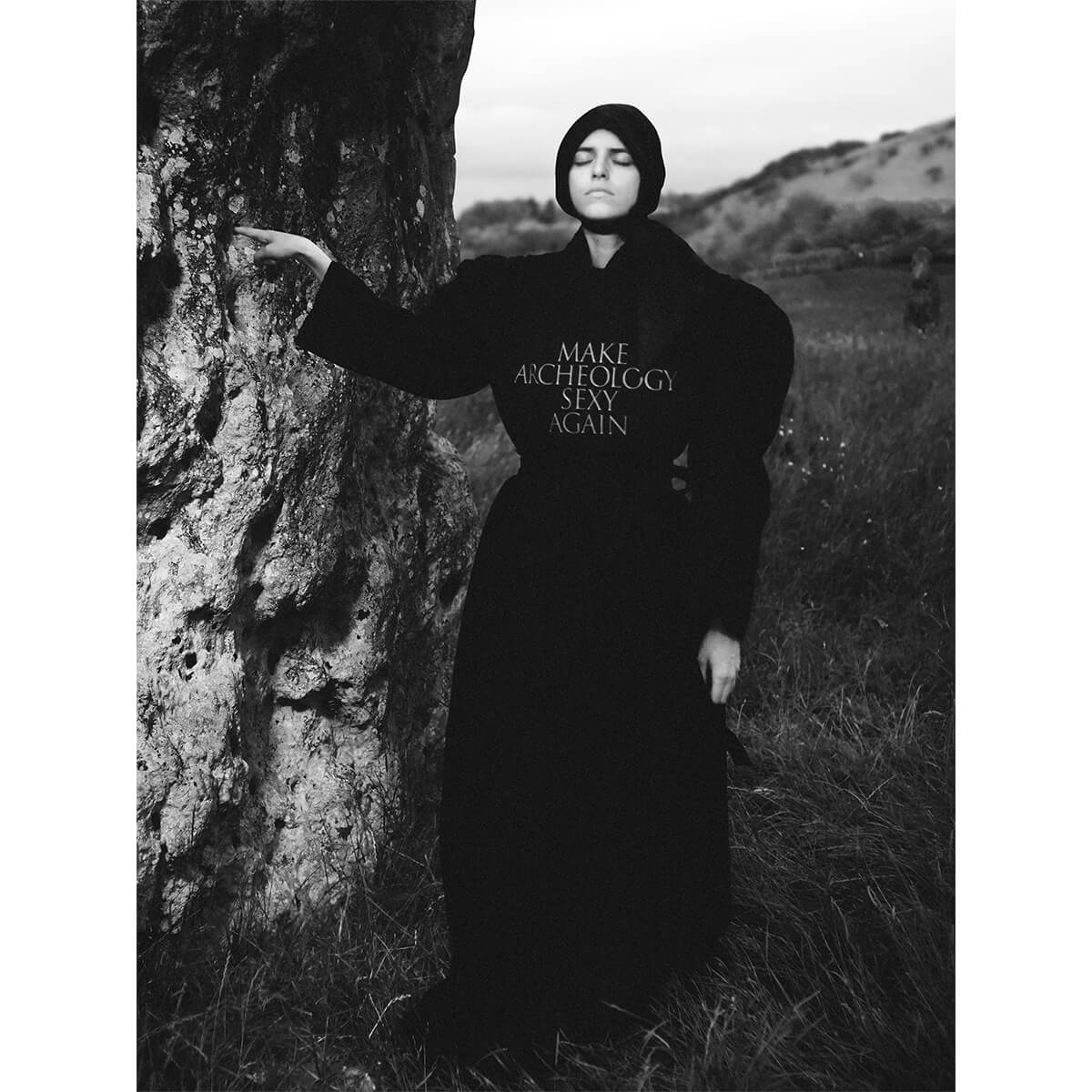 According to the much-trusted statistic website statista.com, there were over 1.5 million visitors that paid visit to the Stonehenge monument in 2017. And judging by the ascending trajectory of the past few years, 2018 probably had an even bigger number – they're still being counted. But in case you weren't one of those 1.5m (or even if you were), a totally new way of experiencing this Neolithic monument is coming your way, in the form of an immersive exhibition opening tomorrow at The Store X, 180 The Strand.
Imagined by Turner Prize-winning artist Jeremy Deller, fashion photographer David Sims and fashion designer Sofia Prantera of Aries, Wiltshire B4 Christ engages with mysticism, pagan symbology, and a particularly British exploration of identity, time and place. It does so through a projection tunnel and painted murals alongside a selection of Sims' imagery and a separate film room screening Deller's recordings shot on locations at Stonehenge and Avesbury. The show also allows its visitors to take a piece of the experience home and own a special photobook (shot by Sims and styled by Jane How) as well as some Aries merchandise as artefact, adding a whole new value to the souvenir clothes. The 30-piece collection features unique artwork created by Aries in collaboration with Jeremy Deller will be available from 180 The Strand, while the rest of the collection will be exclusive to Dover Street Market worldwide from January 18th.
This is art, the way we see it today – just 5000 years old.
Wiltshire B4 Christ by David Sims, Aries and Jeremy Deller is on at The Store X, 180 The Strand from Wednesday, January 16th until Sunday, January 27th. Admission free.