The image of gamers that look like scraggly men in ill-fitted hoodies and sweatpants is no more. The previously uncharted (from a fashion perspective) territory of e-sports seems to be increasingly more incorporated within our industry. If you're unfamiliar with e-sports, it is the technical name for competitive video gaming. Think Call of Duty and Fortnite, two of the most popular multi-player games that allow players to either work solo or in groups to make it to the next level. This entertainment business has not only attracted an estimated 800m players worldwide this past year, but has also garnered deals from the likes of Coca-Cola and AT&T, mega brands hoping to tap into consumer base. Now, the virtual gaming market is also catching the eye of fashion.
Earlier this year, Moschino collaborated with everyone's favourite avatars The Sims, releasing the capsule collection both in-stores and through the game, which allowed players to give their virtual selves a stylish makeover. In May, Giorgio Armani announced that its sub-brand A|X Armani Exchange were sponsoring Mkers, a professional e-sports team based in Italy, making it the first luxury brand to debut the market. And last week, it was announced that 100 Thieves, an e-sportswear company co-owned by musician Drake, received $35 million in Series B funding part of which was backed by Aglaé Ventures, the tech investments arm of LVMH. All in all, this new relationship is showing no signs of slowing down.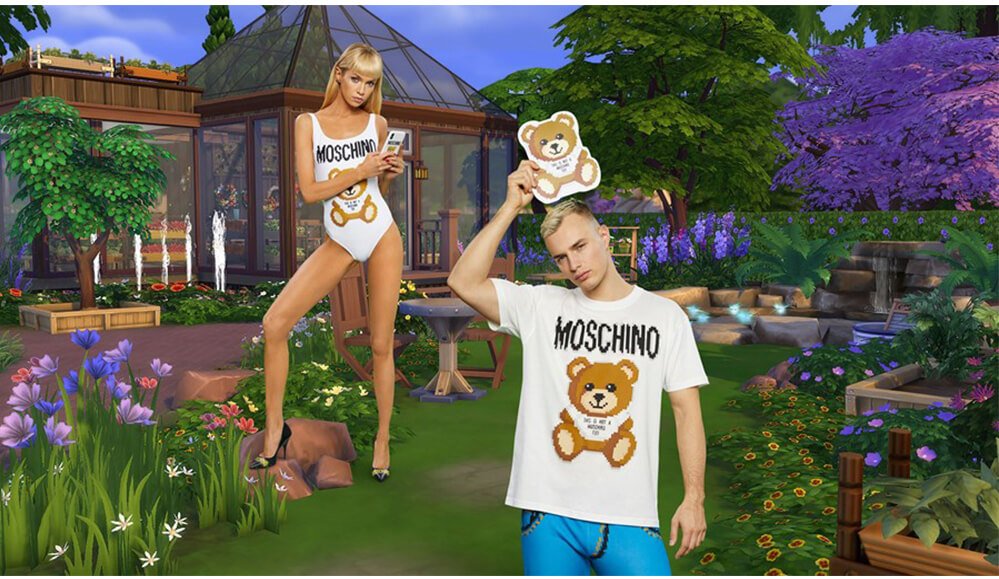 If you're interested in tapping into the gaming world but not ready for the big leagues just yet, Gucci recently added a collection of retro-themed games to its app that is low-pressure without sacrificing the action. Inspired by games that were all the rage in the 1970s and 1980s, Gucci Arcade currently has two you can play now. Gucci Ace is table tennis-themed, spanning three levels that takes the player through a pixelated past to the very present mobile future while detailing the history of the Ace sneaker. Gucci Bee is a classic maze game, that those craving a wave of nostalgia (hello plugging on the buttons of Nokia to navigate Snake) will surely enjoy. In the coming months, Gucci will continue to add new games to Arcade, meaning once you've won over the first batch, there will be more challenges to take on.
Whether it's spending hours to beat a level and showing that hard-wired determination can break down obstacles or working with a team to create a world of beauty and infinite possibilities, gaming, like fashion, is a space people escape to for living out their fantasies. Here's to welcoming gaming and its loyal devotees with a fashionable embrace.