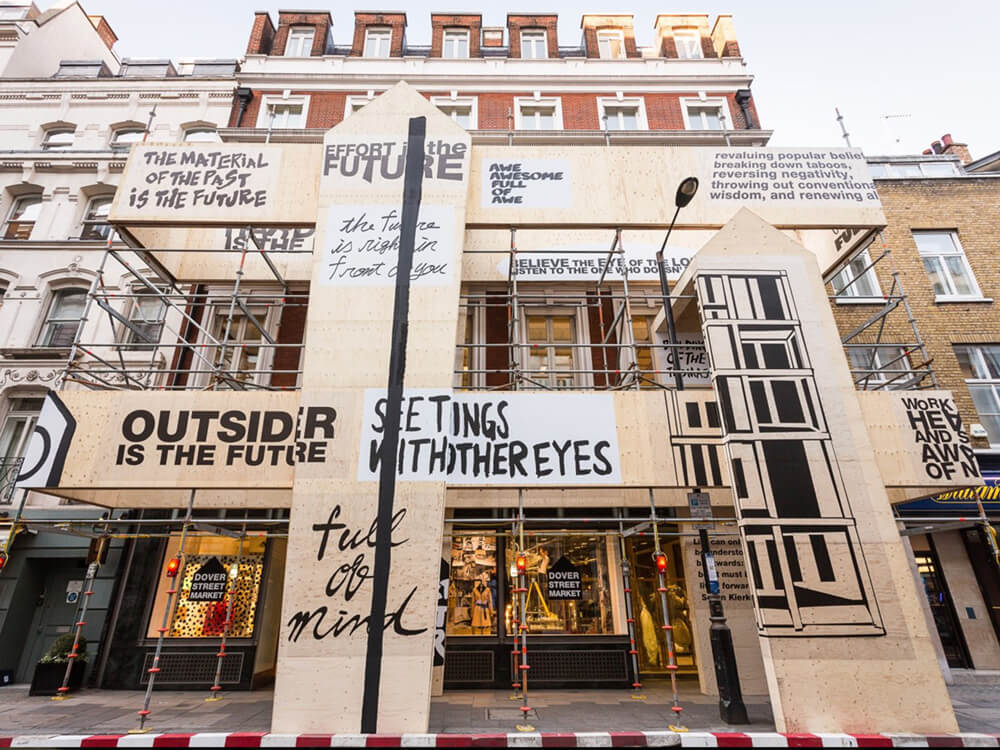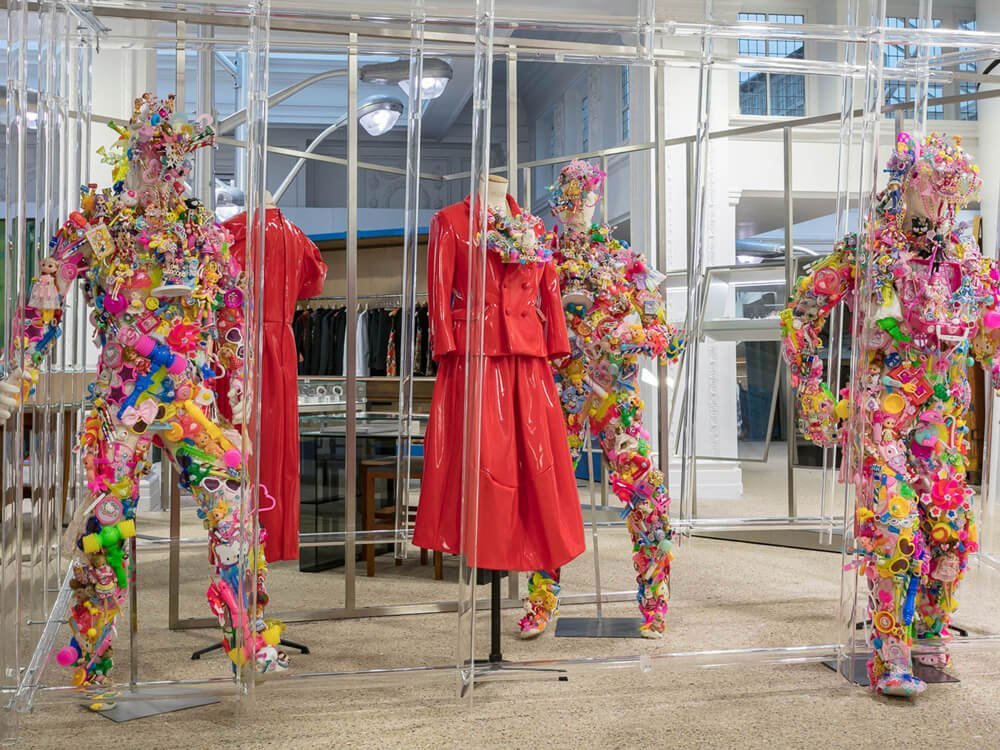 The high street has been declared dead for years. A moral panic has arisen that our beloved retail spaces will all soon eventually fall at the feet to e-commerce's mighty wrath. The once almighty chains keep dropping like flies and our favourite independents tucked in the deepest corners of the inner-city are shuttering for good. All of this is occurring whilst every advert plastered around London's underground now appears to be bought by Pretty Miss Boo (or something like that). For Christ's sake, we couldn't even enjoy our balmy summer Love Island binges without being bombarded with some heavy sponsored plugs throughout. In a decade when city centres across the country turn into graveyards, Dover Street Market London survived. Actually, they thrived – and this month they're celebrating their 15th birthday. How did they do it? By doing their own thing, and doing it so well.
"It's not for everybody, right?" asked Adrian Joffe, the president of Comme des Garçon and DSM, when we paid him a visit at the store's five story-space in Haymarket last October. Typically, clothes on funny-looking mannequins adorn shop windows as an integral method of roping in customers. Rei Kawakubo, the creative director of the store, despises this outlook, instead favouring nine massive white snooker balls which align each window of the ground floor – concealing almost any sight to what's inside. A massive middle-finger to the dos-and-dont's of running a physical retail space, Kawakubo's magical method of madness wages an insider-outsider dichotomy. Those who simply walk past the space merely gawk at its oddity. Whilst for those who dare to enter its collateral glass doors, it's like taking a luxury acid trip – but without your usual rude shop floor assistants, now swapped in for chirpy people with immaculate taste we want as our friends. No other retail experience will ever quite compare again.
Leaning more to that of an art gallery than a place to shop till you drop, DSM London posed its focus from lifting designer x artist collaborations from appearing just on the catwalk to crafting full-blown installations in unison. The store's original location on Dover Street became synonymous with its unique window displays. Customers were enticed by everything from super-sized CDG wallets and a mini jungle courtesy of Simone Rocha, right through to a union-jack splashed Chanel take-over back in 2008 and an electric blue giant octopus created by Craig Green and on-going collaborator David Curtis-Ring several years later. Rei Kawakubo's genius is practically impossible to pin down. Almost all of the installations that have appeared at DSM over the past 15 years have had little relation to actual clothes at all really. The most notable example of this came in 2016, when a micro army of Terracotta warriors manned the store's main window display.
Since their move to 18-22 Haymarket in March 2016, and converting a former Burberry headquarters at more than 31,000 sq ft into DSM London, they lifted the expansive installations out of the window and scatter them across the store's vast floor plans. You could catch a giant rainbow-hued Loewe elephants or some artfully monstrous creatures by Charles Jeffrey and Gary Card on the ground floor, which once also became one large photocopy machine labelled by Balenciaga.
Since DSM London opened its doors in September 2004, other branches dotted across the globe in Ginza, New York, Bejing and Singapore – with the most recent location, DSM Los Angeles, opening last November. Dover Street Market has revolutionised perceived notions of what defines a successful retail experience. Not simply just a place to shop luxury, a trip to DSM is always on the cards just to look at what fantastic beats and creations have found their way inside the store overnight. We've picked 15 of our fave displays that graced Dover Street Market halls and windows over the years, as curated in the gallery above. With some major projects happening at the space in celebration of this big anniversary, there's plenty to look forward to. But we wouldn't want to spoil all the fun now – apparently, Rei loves a surprise party, so stay tuned…