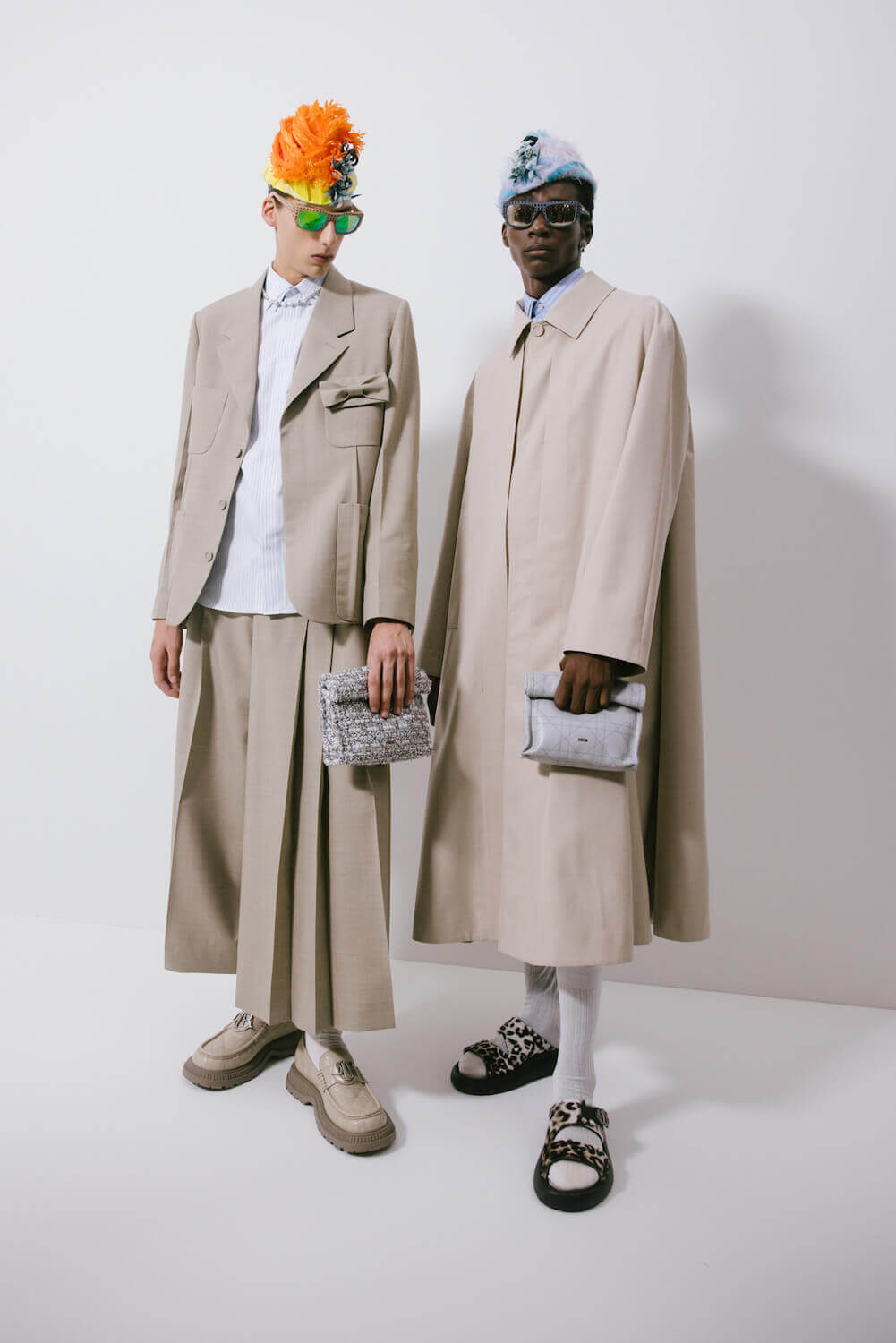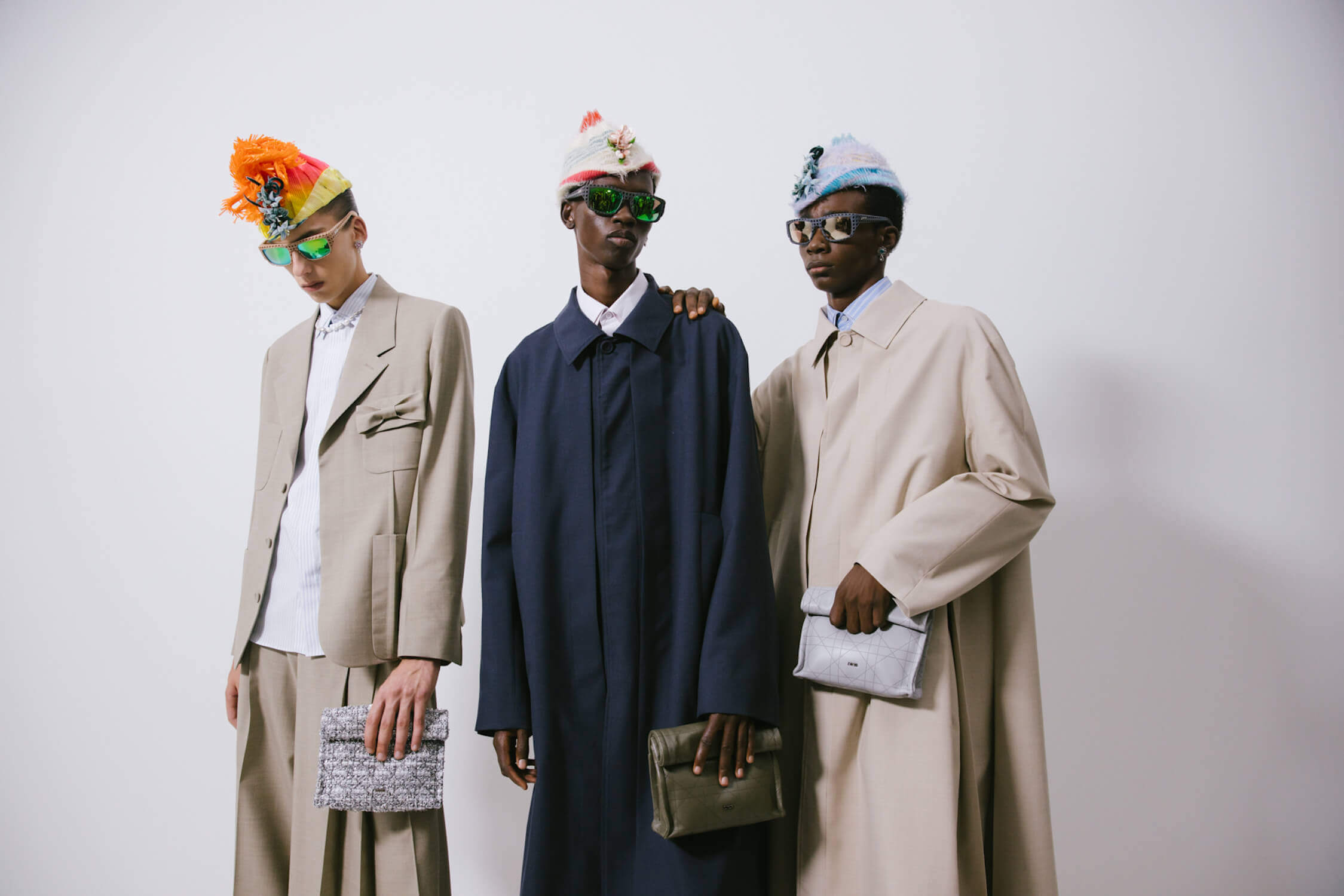 Set inside a gigantic, sci-fi silver box plonked in the centre of the Place de Fontenoy, a troupe of models, clad in Day-Glo hues, rose from the floor in unison. Scored by a warped rendition of Primal Scream's "Higher Than The Sun", Kim Jones' SS24 Dior collection, which marked 5 years since he made his debut for the house, had a back-to-the-future quality to it. Playing out almost like a Dior-ified greatest hits, the designer cherry-picked his favourite components that have shaped the couture house – from Yves Saint Laurent's approach to silhouette, to Gianfranco Ferré's embroideries and Monsieur Dior's beloved gemstones – and funnelled each through his distinctly modern tailoring. 
The result was a sublime mash-up of colliding sartorial codes, which were put into a blender with a load of neon food colouring. The collection travelled from "new look to the new wave", pairing toxic green and fluorescent pink polos with bedazzled cardis and bouclé coats and school boy shorts that came frosted with tinsel. Men's classics, like the Harington jacket, dripped in lady-like jewels, whilst laddish cuts, beefed-up loafers and enlarged Saddle bags came fashioned from leopard print and Dior's Cannage motif (first introduced in 1947). Stephen Jones' brilliant club-kid netted beanies topped off what played out to be one of Jones' strongest collections yet. Cheers to 5 years, Kim, we raise a glass to you!
Photography by Christina Fragkou.