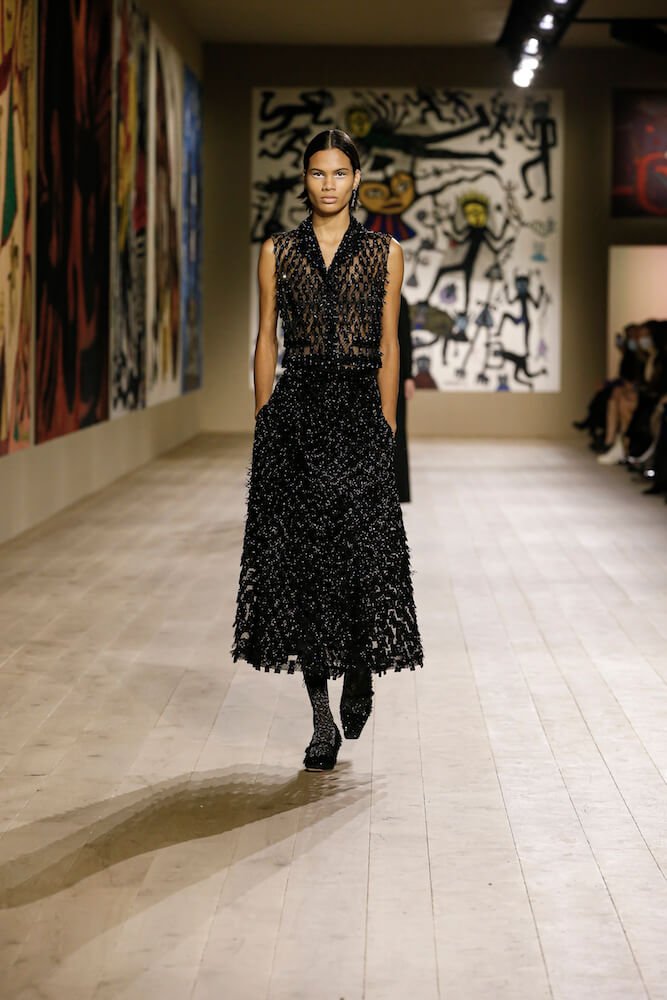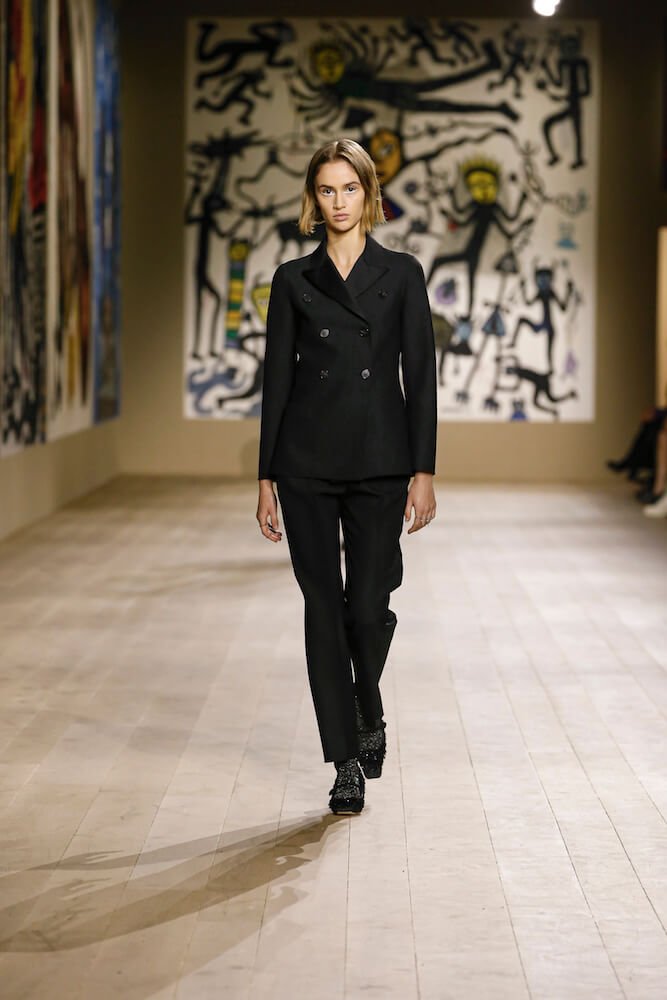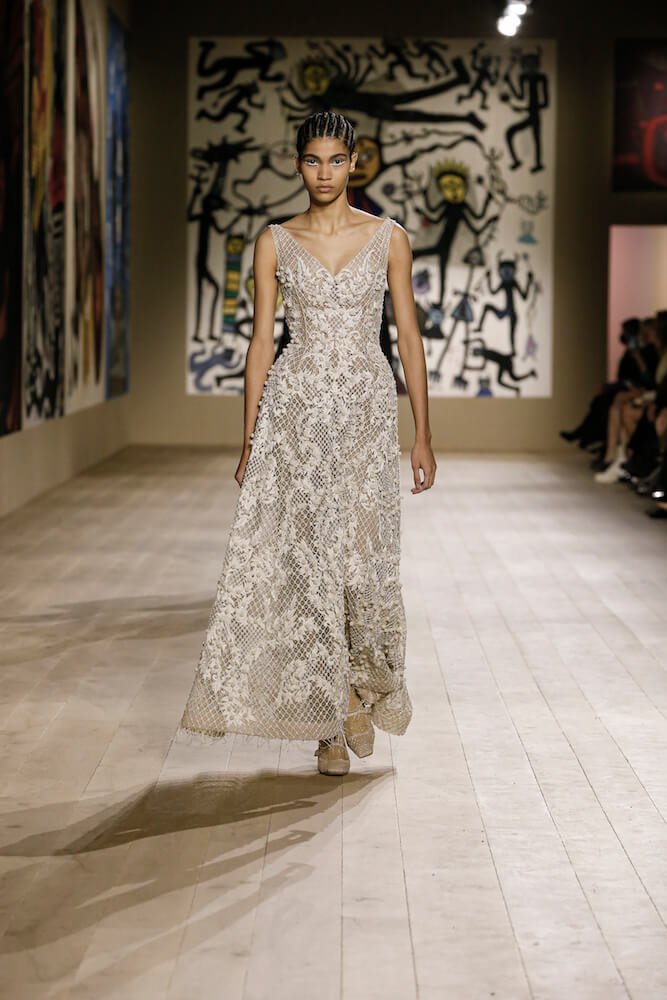 Maria Grazia Chiuri did not disappoint at yesterday's Dior couture show, which was shown at the Musee Rodin in Paris under a stunning art show by artists Madhi and Manu Parekh. You hear a lot about the craft that is involved in a specific dress or a jacket when it comes to couture. In Dior's case, it packed a punch from the get-go, starting with a bodysuit in a geometric stitch embroidery with crystals and leggings that would elevate any exercise class.
The pure white wool suits and dresses were a lady's daydream, whilst organza, silks and tweeds came adorned with the finest Indian embroidery. To look at the collection in pictures, these clothes are pretty. But you can't truly appreciate how a silk crepe dress with a metallic fishnet neckline falls so effortlessly on the girl as she moves.
Upon leaving the space, we spotted a woman dressed in a classic Dior two-piece suit, coiffed to perfection, while her companion embodied the house's new legion of fans, with her Saddle bag and sneakers. They both gleamed with excitement. Chiuri has curated a cross-generational shopping list with immediate effect.
Photography courtesy of Dior.