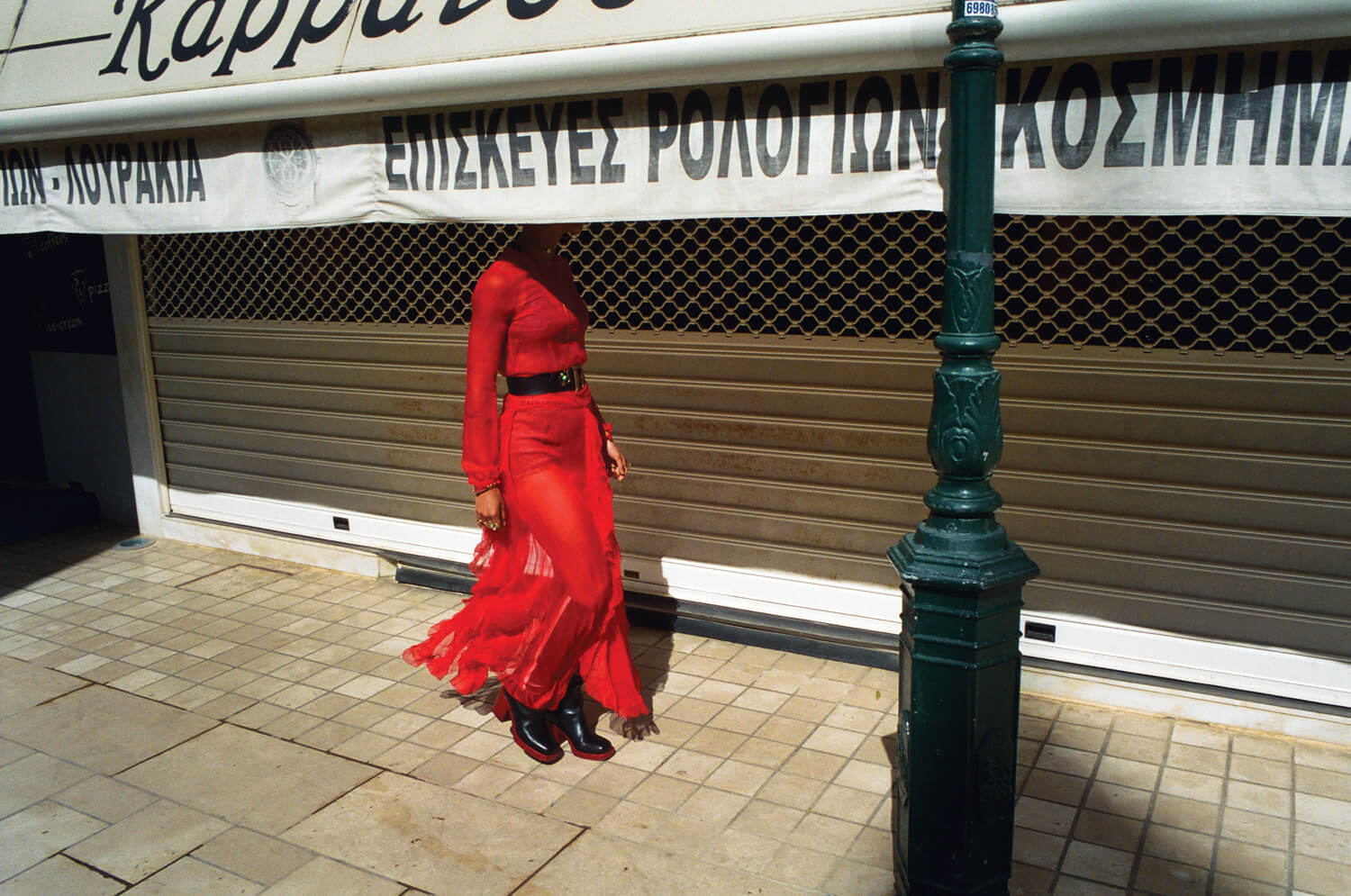 The morning sun slants in through the windows of an elegant Parisian salon. Maria Grazia Chiuri is ready for the day. Her blonde hair is slicked back, her eyes are rimmed with sooty kohl and her fingers jangle with clunky rings, which she describes as "souvenirs" celebrating specific moments.
Perhaps they also act as a talisman to ward off the critics. As the first female designer to lead the house of Dior, Chiuri is one of the most scrutinised figures in fashion. The house occupies almost-mythic status in France. Everything it does plays to a wider sense of symbolism. So, while Chiuri's greatest triumph during her two-year tenure has been to add a youthful, modern, relevant, feminist sensibility to the house's signature femininity, she's also had to deal with a lot of flack.
Let's start with the politics. From her debut it was clear that Chiuri intended to grapple with the idea of what modern femininity means, and not in an oblique way. Monsieur Dior called his elegant 1950s muses "flower women", but for Chiuri, speaking to a 21st-century audience, flowers are not enough. "Fashion is not closed off from society, it is close to society. It is close to women and close to the body of women," she says, keying into a powerful new feminist wave that has gathered enormous momentum since the election of Donald Trump.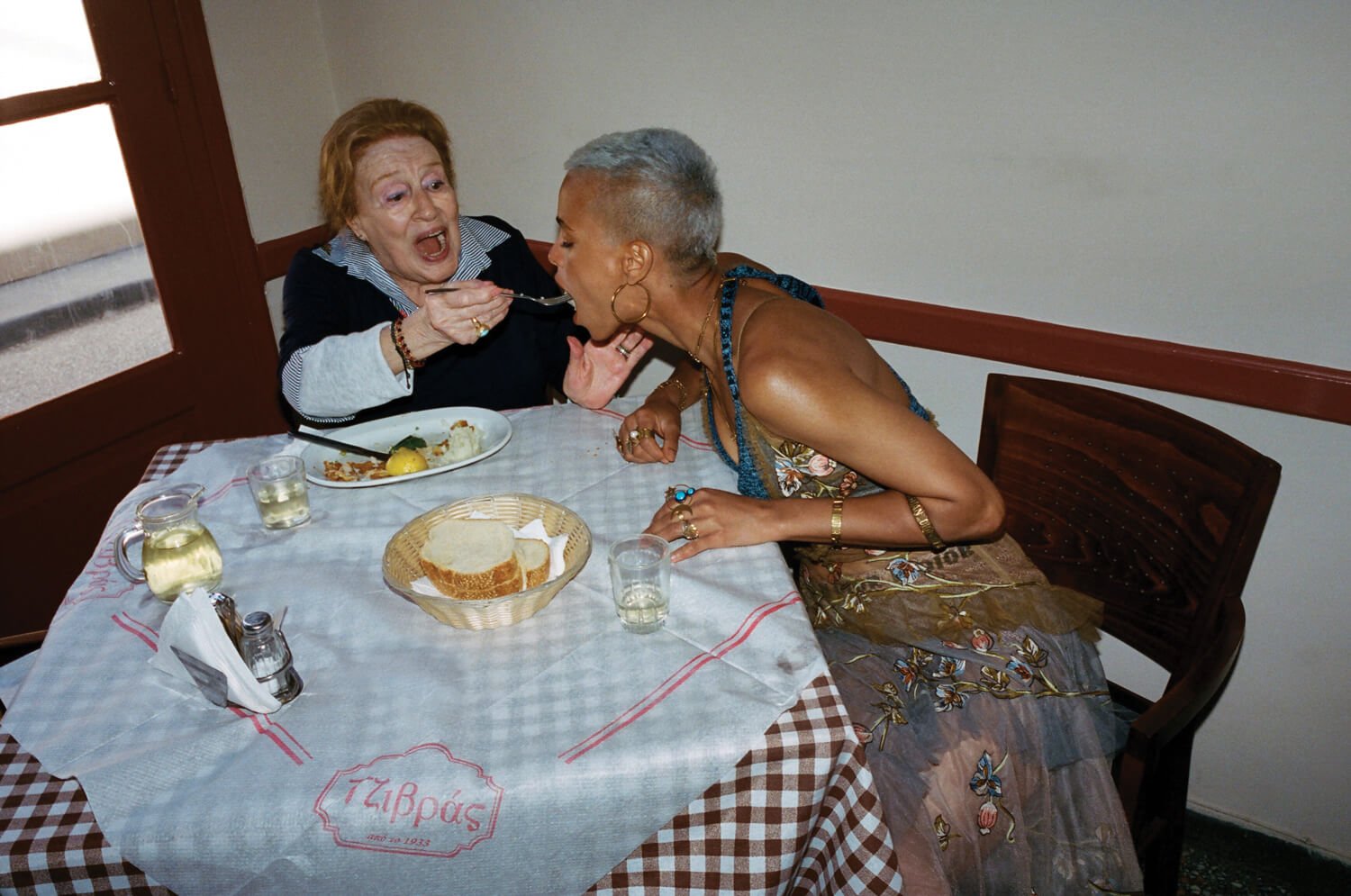 "We Should All Be Feminists" blared the T-shirts in her debut show, referencing Chimamanda Ngozi Adichie's essay as the author sat in the front row. "My first collection surprised people," she says. "They thought Maria Grazia comes from Valentino. She is very romantic. There will be a collection with flowers. But honestly, I think we can do flowers, that's not a problem, but to speak about femininity is another story today, with or without flowers."
So while she has made exquisitely pretty clothes – sheer ballgowns are a particular obsession – she tempers it with something tougher, and the Dior catwalk amplifies the message. "If you have an idea, if you have a point of view, in some way it is political. Dior has a big audience. It's a global brand. If I say something here, you listen more."
Clothes are not enough all by themselves. Modern customers, in various states of woke-ness, want to engage with something more, and Chiuri sees herself in a vanguard of designers who embrace contemporary issues in their work. She cites Stella McCartney's commitment to sustainability and vegetarianism,  Alessandro Michele's questioning of gender boundaries and Miuccia Prada's determination to overturn conventional ideas of beauty and create space for a more personal interpretation. "I really love fashion and fashion is a dialogue. It reflects society and also has a dialogue with society."
Her politics are bang on the money, but her aesthetic has been criticised for making clothes that are too wearable. Chiuri is a formidable woman blessed with a steely self-confidence. She deals with that kind of talk head-on. "So, it's more artistic if you don't understand it? If it is creative, it should be difficult to wear? It is a stereotype idea about the genius. The genius is a man. The genius is sad and difficult. There is the idea that if nobody understands it, then it's more creative. It's a strange thing," she says. "In any case, I want to build a dream, but this dream has to be usable for people. It's not for myself, it's for others."
Chiuri grew up in Rome, in what she has described as a feminist household. Her mother was a seamstress and made Chiuri's wedding outfit. The designer, who had a shaved head at the time, refused to wear a big white gown and instead got married in a lace skirt, blouse and cashmere coat. Her mother's job introduced Chiuri to the idea of making clothes, but it was her parents' modern views on politics and social issues that shaped her as designer. "They talked about divorce and abortion at the dinner table," says Chiuri, both controversial topics in 1970s Italy. It's a tradition she has carried on with her own children, describing their critique of her own generation's attitudes to gender, sexuality and the environment as incredibly stimulating. She feeds it all into her work.
As a young girl, her parents pushed her "to be really independent", she says. Even so, when Chiuri first sold a batch of shoe sketches to a small firm, it surprised her parents, who had encouraged her to study mathematics and hoped she would go into a profession. They viewed her incessant sketching as a hobby, rather than anything that could lead to a proper job, but by her early twenties, she was living alone and paying her own way with her designs. "I imagined I'd work in fashion, but I never imagined I'd become a creative director," she says of her ambitions at the time. "For girls it's difficult to believe that one day you can become an artist. It's not in our mind."
Living in Rome, she was surrounded by Michelangelos and Caravaggios. "But the message is subtle. You don't see the women, and in school you don't study the women. It's difficult to imagine yourself doing something unusual because, around you, you don't see it."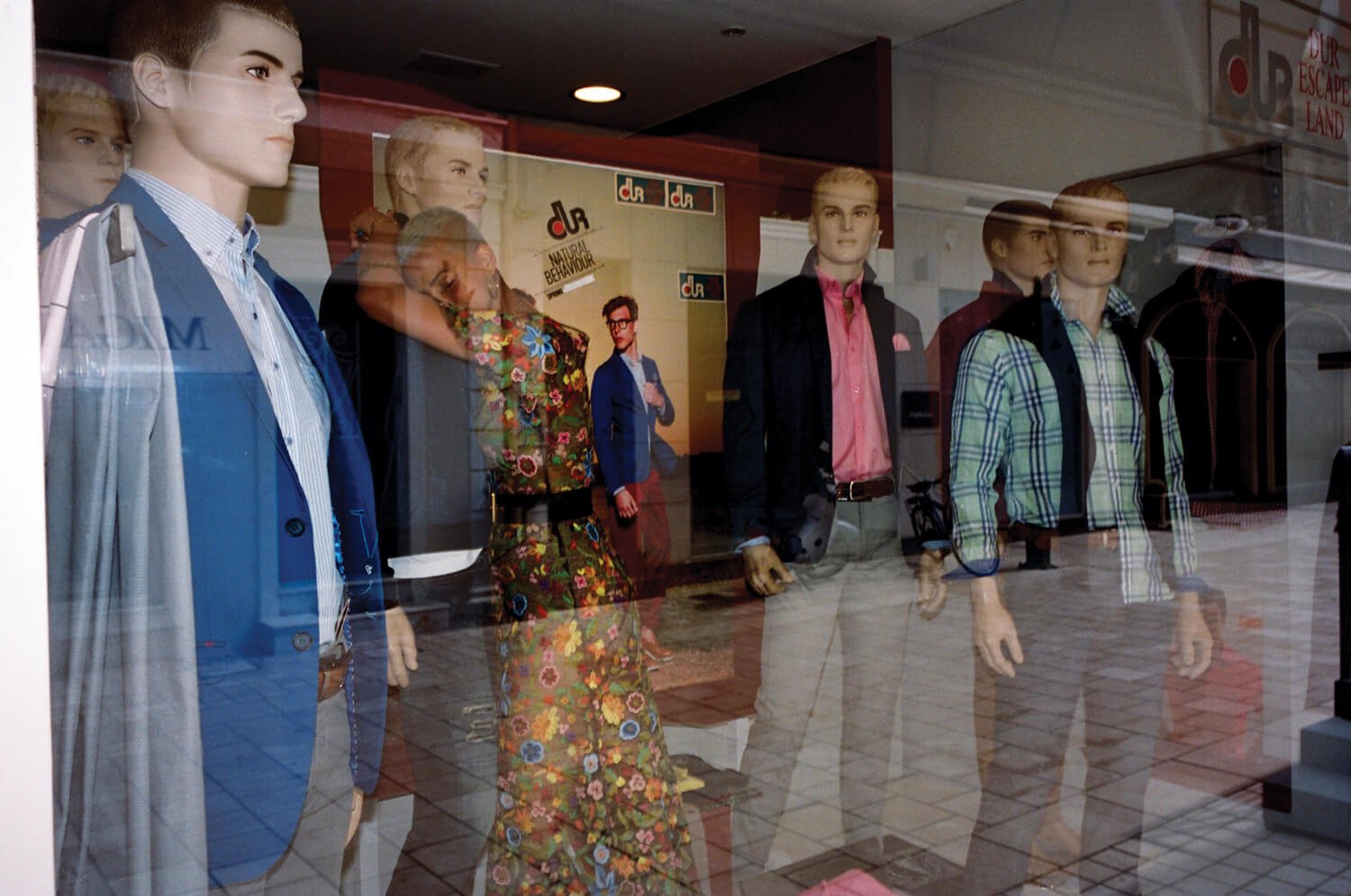 Chiuri found the strong, convention-busting, creative, female role models she was looking for when she went to work for Fendi, run at that time by the five Fendi sisters. "I was lucky," she says. "That was my first understanding that the women can do what they want in their life." Chiuri thrived, coming up with the Baguette design alongside her design partner Pierpaolo Piccioli and Silvia Venturini Fendi. That bag kick-started the It-bag phenomenon, which in turn, shaped luxury fashion for the next two decades.
Timing plays an important part in Chiuri's story. She senses when change is coming and prefers to make decisive moves, rather than react to events after they've happened. It has kept her on the front foot throughout her career. When Fendi joined LVMH and the sisters stepped back from the day-to-day running of the house, she knew it was time to switch. She and Piccioli left for Valentino, to build the Roman designer's fledgling accessories arm. As well as designing the Red line, the pair sat in on couture fittings and learnt first hand from the master. A bigger test came when Valentino retired. A successor was sought, and the job, eventually, came to Chiuri and Piccioli. "It was very open – they gave me the opportunity to test myself," she says.
The ascension of two accessory designers signalled an important shift in fashion. Brands could not live by clothes alone. They needed product maestros, able to create buying frenzies from New York to Taipei, and they needed creative directors who could sell their message to the world. "It's different working backstage from being in front. It's a different job," reflects Chiuri of that important gear shift. "A designer has to design a collection, that's it. They don't have to explain anything." As a creative director, you have to have a vision about the brand, but you also have to explain it. "You have to show more of yourself, and that's the thing I don't like so much, because I am very shy. At first it was very hard."
The pair moved onto twin desks in Mr Valentino's old office and set about making the brand a powerhouse of modern luxury. Under them, its refined haute couture sensibilities were combined with camouflage sneakers and Rockstud bags and sandals, and sold to an eager new generation of customers.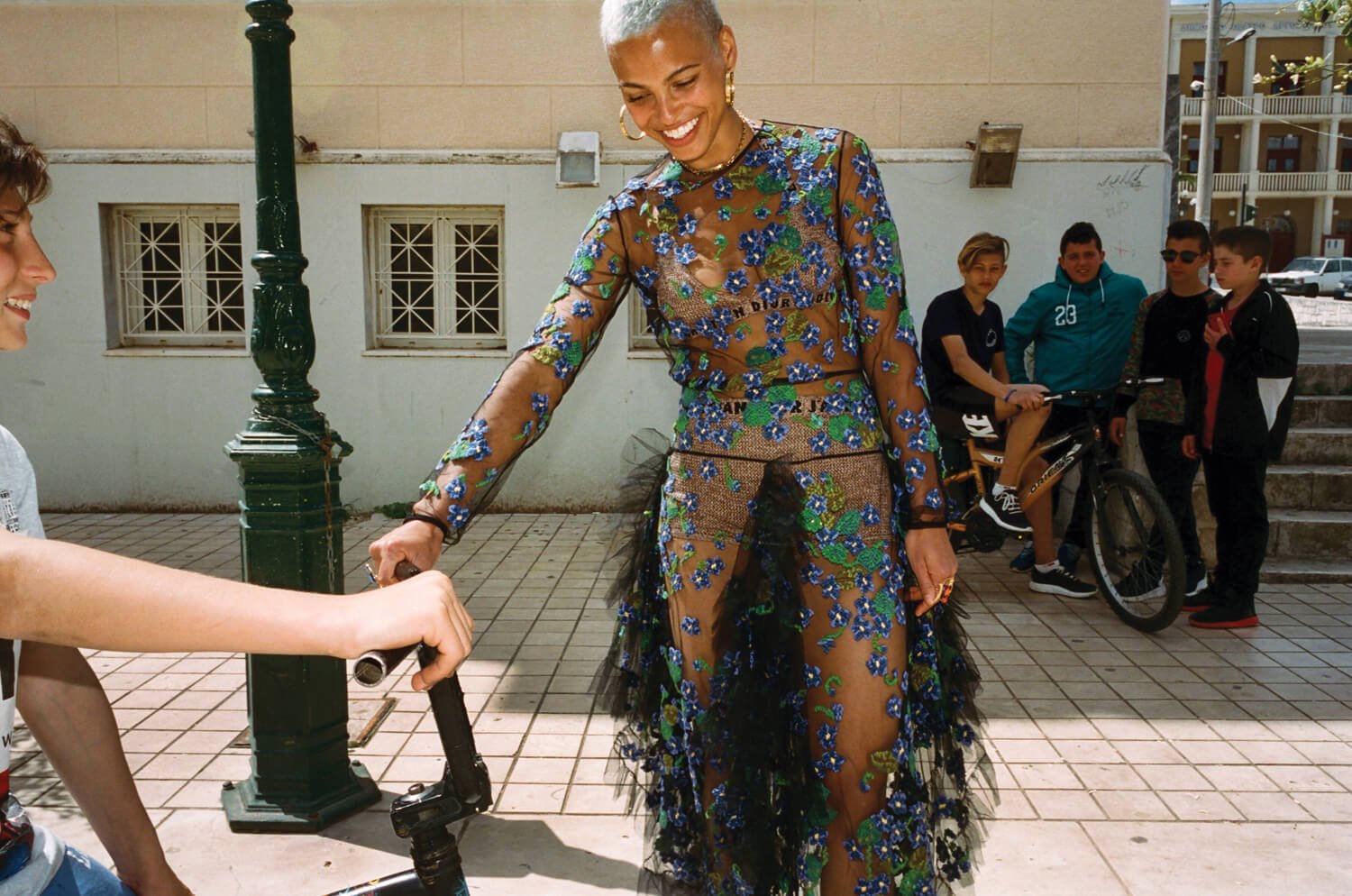 Chiuri was 52, she had a fruitful creative partnership helming one of the most dynamic brands in fashion. There was no reason to stop, no compulsion to move on, but then, one day, in early 2016, she received a phone call. A headhunter asked her: "Are you ready to change your life?" "I stopped for five minutes and thought, 'I am ready for change. Because if I don't change now, when can I change?'"
At that stage, she didn't know which house was on the cards. When it emerged as Dior, she was surprised. Years before, she'd had an interview with Dior's boss Sidney Toledano that did not go well. "He was very strong with me and I was very strong with him," she says with a wry laugh. "He said, 'I am ready to work with you.' It was very fast."
The deal was done. Her husband, daughter and son gave her their blessing – "So I went to Paris." Weekends are spent in Rome with her son and husband, or in London with her daughter, who is studying history of art at Goldsmiths. Her weekdays in Paris are so focused on work that she has adopted a practical, go-anywhere uniform of jeans and a Dior jacket as a coping mechanism for her new, ultra-busy life. "I don't have time and my wardrobe in Paris is very small." She wishes she had more opportunities to dress up – "Because it's fun. Fashion is fun, too. We must never forget that."
She takes a sip of coffee and reflects on her Dior era so far. "I didn't understand initially what it means to change it all. Now, after two years, I understand just a little bit more," she says. "You see your past in a different way. And also your life in a different way." Which way is that? "Just a little bit revolutionary," she says. "But it's OK, because everything changed."
It certainly did. The world is a different place. "Dior represents tradition, quality, craftsmanship. It's the DNA of the brand, but you have to renovate this DNA with other values for the future," says Chiuri. By rooting her Dior in contemporary taste and attitudes, she has done just that.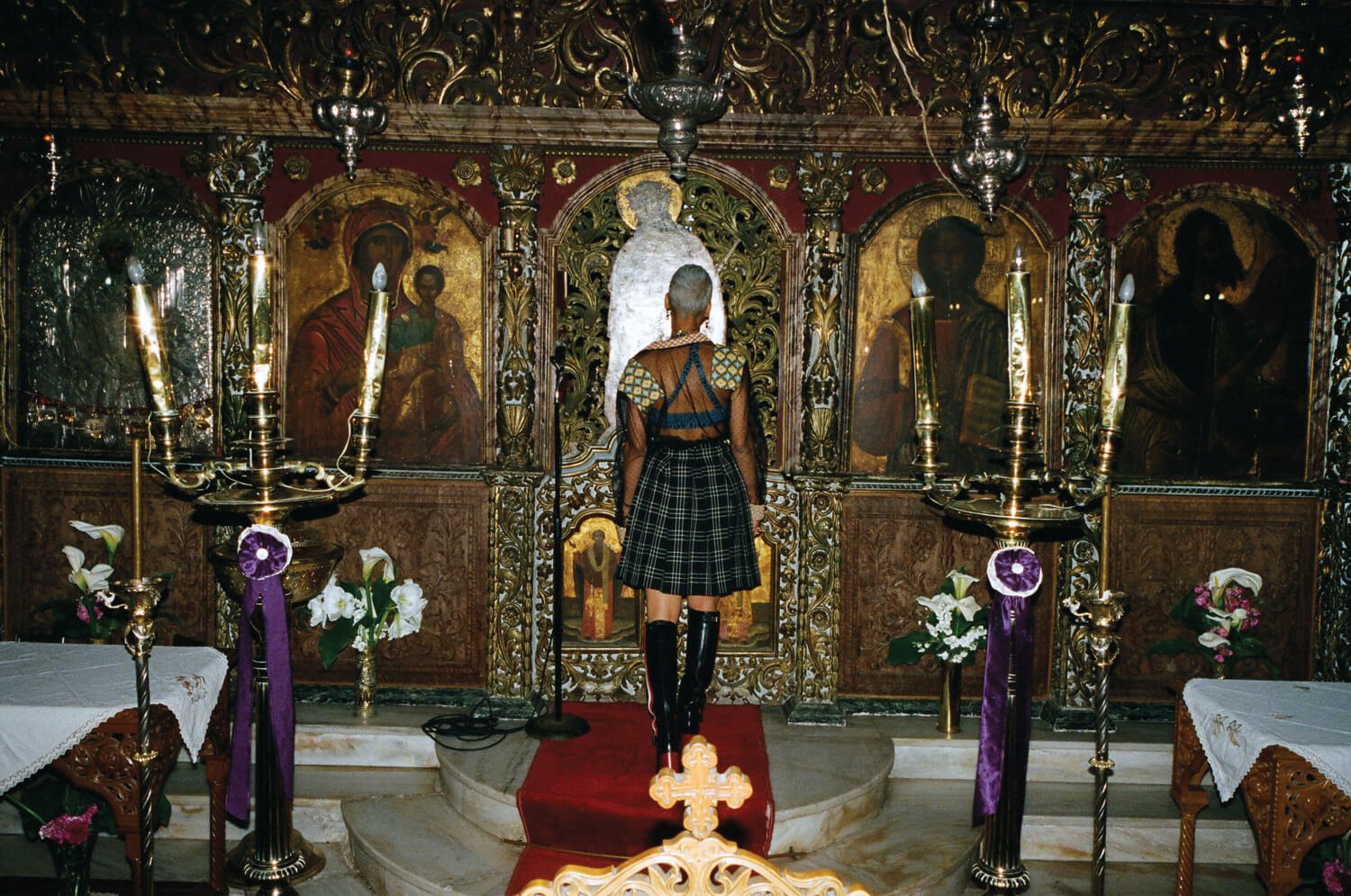 Taken from the latest issue of 10 Magazine, EXPRESS, CELEBRATE, IDENTITY, on newsstands now.
Photographer Daniel Arnold
Fashion editor Sophia Neophitou
Hair Lyndell Mansfield at CLM
Model Kota Eberhardt
Fashion assistant Joel Traptow
Thanks to Haris Tsimaras and Joanna Stathopoulou at North Point, Kefalonia