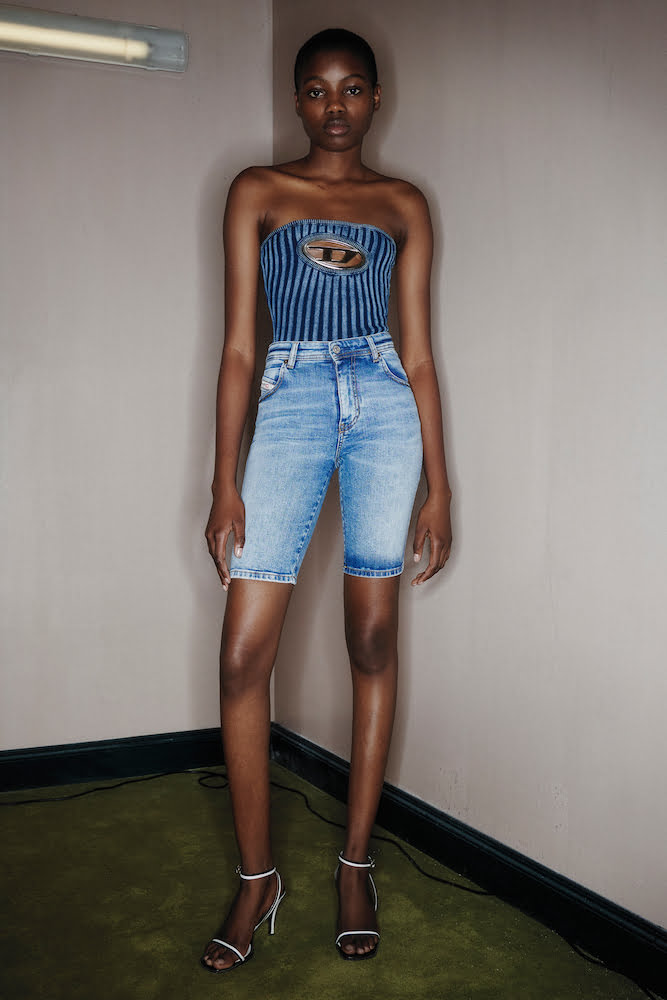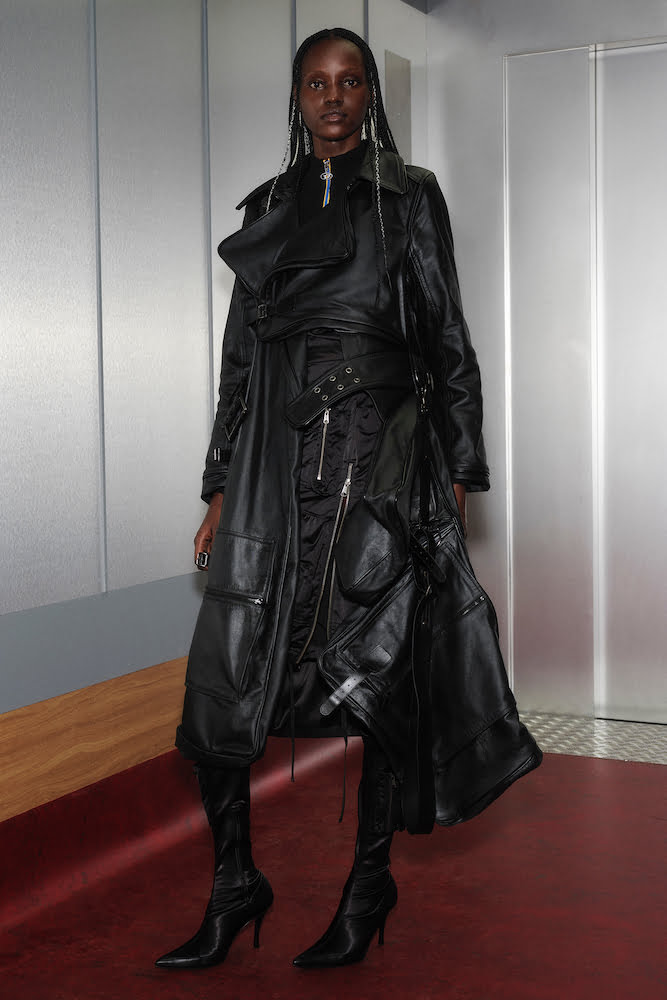 It was a red-letter day for denim lovers. Y/Project's Glenn Martens brought his distinctive and edgy fashion magic to Diesel. The Belgian designer, with a cool cult following, became creative director of the irreverent Italian jeans giant earlier this year, and with his debut SS22 collection, he brought an urgent new relevance to the irreverent Italian brand that everybody wore in the nineties.
In a film, loosely based on Run Lola Run, he served on-trend pieces (high-waisted, five-pocket jeans with integrated boots and high-cut denim knickers), and brought a 21st-century approach to sustainability. His big innovation is Denim Library, a fully sustainable offer that will, in future, represent 40 per cent of the brand's output. 
Alongside that, there were lashings of creative cuts, textile innovation and experimentation. Martens fashioned his new Diesel denim wardrobe using a myriad of up-cycled and craft techniques. There were criss-crossed bleach patterns for matching jackets and jeans, tromp l'oeil prints, denim bonded with up-cycled organza and one duster coat featured shredded paper pressed onto denim. It felt like an outpouring of new energy and creativity.
Photography courtesy of Diesel.