No one does fashion campaigns quite like Dsquared2. Dean and Dan are truly at the forefront when it comes creating fashion imagery that lasts a lifetime, or two! The Caten twins alongside art director Giovanni Bianco have worked with the finest photography talent across the globe to create an array of stellar advertisements over the past 25 years. "Since the beginning, we've had the opportunity to work with amazing photographers such as Steven Klein, Mert & Marcus, Steven Meisel, Inez & Vinoodh, Mikael Jansson and Carter Smith," explain the pair. "It is very difficult to select our best advertising campaigns because honestly speaking we have really loved all of them. 25 years is such a long period and each advertisement season tells about the story of the brand and its evolution through the scope of some of the most talented lens." Life in lockdown has offered Dean and Dan some time to reflect on what a brilliant quarter of a century it has been, and have picked 10 Dsquared2 advertisement campaigns that have shaped the brand's history thus far:
SS20 by Mert & Marcus
"The testimonials and models posing to reveal their special talent, each image appears stopped in a moment. Hailey Bieber resembles a ballerina in position, hand on hip, dangling a pair of Key bags. Denim, Dsquared2's DNA, is worn by Abby Champion, her long legs poised like a gymnast, hair hanging loose over a fitted denim jacket and wide ankle pants in a mix of contrasting washes and shades. Iconic male model Mark Vanderloo is captured off guard, smiling as if in between takes in an all-denim look of jeans, shirt and jacket. Models Nigel Herreneauw and Tae Min Park join the cast, the colour and energy of a tiger print shirt and athletic sleekness of leather pants coming to life in freeze-framed dance moves. The campaign speaks to the collection's cross-generational appeal, an expression of modernity on diverse faces. It was very funny being on stage with all of them and we felt very involved. We danced and sang on set and we were very into it. Music around, good vibes. That kind of atmosphere we really enjoy and Mert & Marcus, as usual, were able to capture the best and the uniqueness of everyone. The meaning was definitely on point!"
"And then, last but most certainly not least. The SS20 campaign was also about the "ICONIC" Cher. How could you forget it! You know, Cher is beyond an icon, she is a cultural phenomenon. Everyone knows her for her over the top glamour but for the campaign we wanted her in just jeans and sweatshirt, giving space to her inner light that needs no sparkle. We were so excited to work with her and she was amazing because she unknowingly inspired everyone on the set. Being together with one of our favourite muses for our advertisement campaign was such a stunning and memorable moment."
AW17 by Inez & Vinoodh
"We remember this moment because it was right before our first co-ed show in Milan. We had the opportunity to shoot two campaigns with this amazing photographers duo. They are sensitive, it was like a backstage situation before the show and we still feel the pressure and adrenaline of that moment. Inspiring."
SS13 by Mert & Marcus
"The theme was Behind the Mirror, what you see and what you cannot. What you are for the people and how you really are. This is our most personal one. We had a lot of fun on this hype set. It was just the two of us, Dean and Dan Caten behind the mirror. We felt incredibly blessed to do it. One of our best memories! We were models and actors in a way for our brand, so funny!"
AW10 by Mert & Marcus 
"We loved the way this powerful and unforgettable image came out. We remember the passion and intensity of everyone involved. We remember that we got exactly what we had in mind. Not an easy set but everything was extremely harmonic. Powerful and impactful, oh yes! Still feeling that vibe! Sexy times."
SS09 by Steven Meisel
"Working with such beautiful and powerful women really drove the campaign. It was all about them. They dominated the scene! They were the scene!"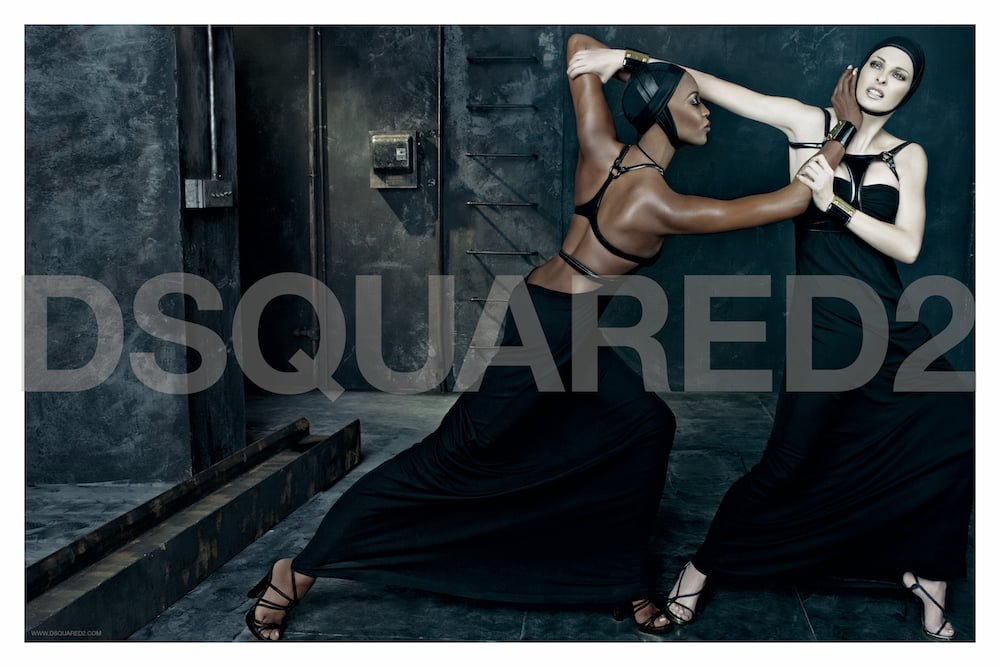 SS08 by Steven Meisel
"Such a greatly talented artist Steven Meisel is. Passion, dynamism, strength, provocation and beauty. It was simply amazing."
SS06 by Mikael Jansoon
"Sexy, intriguing, strong. It was everything. Such an amazing job and feeling. Models were so hot and we really loved everything. A dream."
AW05 by Mert & Marcus 
"No words for those beautiful talented humans. The images were so intense and differently romantic. Beauty and expertise. Elegance and passion together. It was a very intimate moment. They really felt each other."
SS03 by Steven Klein
"Naomi was everything! And we always thank her to have been part of our story because she believed in us from the beginning. All the cast went into that cool set atmosphere! Such a great memory! Steven Klein was a very good director! Oh, it was amazing!"
AW97 by Carter Smith
"A moment we could never forget! This was our first campaign and we remember how touching it was to be on set and experiencing everything for the first time. The concept came to us and we just knew we had to go with it. It made it even better that we got to work with such a great photographer. Everything just kind of fell into place how it was supposed to and the rest was D2 history."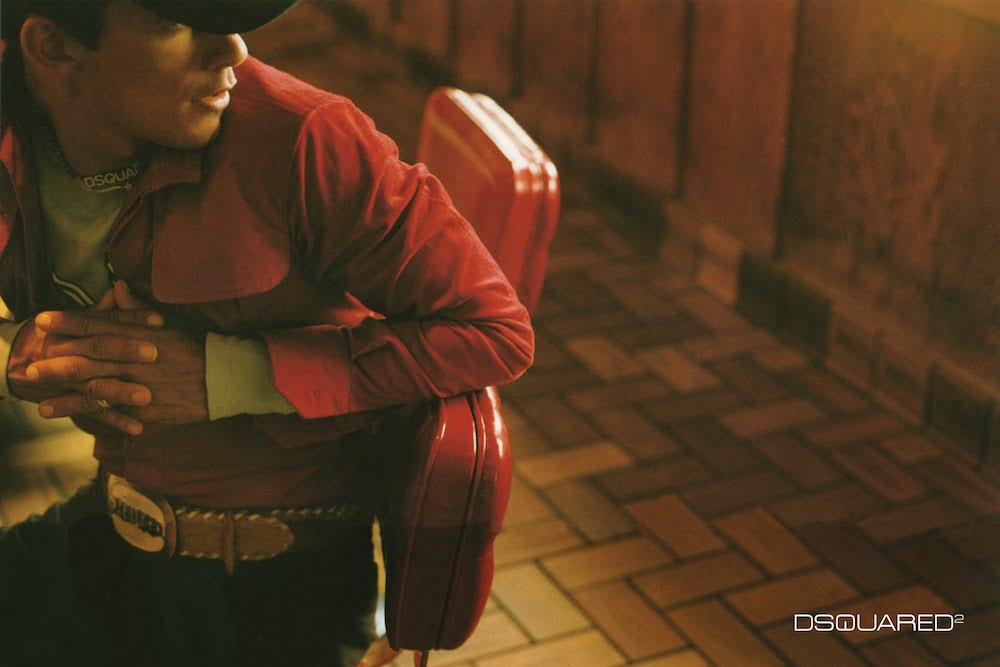 Top image: SS05 by Steven Klein.