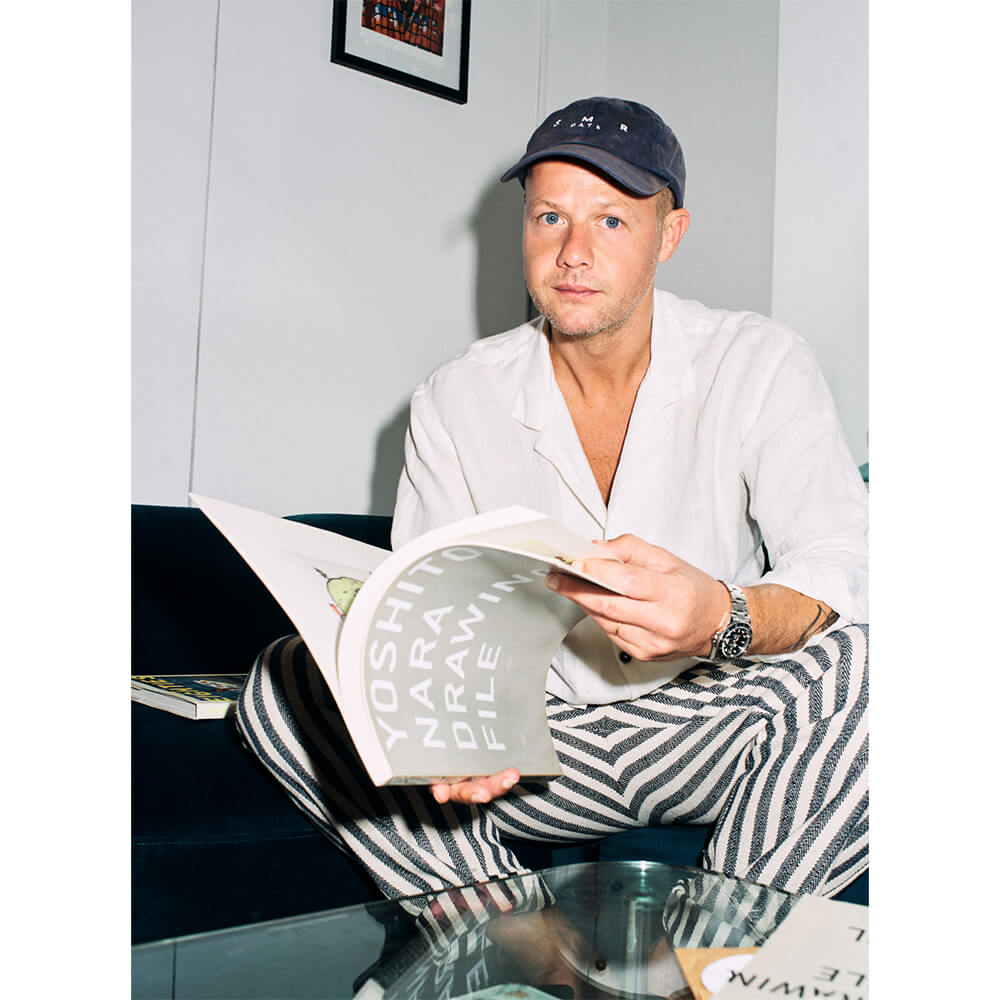 Knock-knock! Who's there? Step into the world of some of our favourite fashion men as they relax at home. Kick your shoes off at the door and we'll give you the full tour. Highlights include collectable ceramics, architectural plants, modernist sofas and stunning art, all garnished with handsome looks from the AW21 collections. Up next is fashion director, co-founder of SMR Days and member of the 10 family, Dan May. 
What's your most prized possession?
"I bought quite a few prints during lock down as lots of photographers were donating for various charities to raise funds. My favourites are by Massimo Vitalli and Jim Goldberg. Their work is very different, but I have followed and loved them both for a long time. They never specified how big the prints were in the sale though, so they are a little smaller than I had hoped for, but I like to know I own some of their work nonetheless!"
What dream item would make your home all that more special?
"Right now, it would be to have my beautiful dog Buddy back from Morocco as he is stuck there due to all the ridiculous rules and border closures still going on."
What's the key to keeping your humble abode a happy one?
"Love, laughter, smiles and flowers."
Photography by Joshua Tarn. Keep your eyes peeled for more inductees to our Ten Men at Home series. Taken from Issue 54 of 10 Men – BOLD & BEAUTIFUL – is out NOW. Order your copy here.