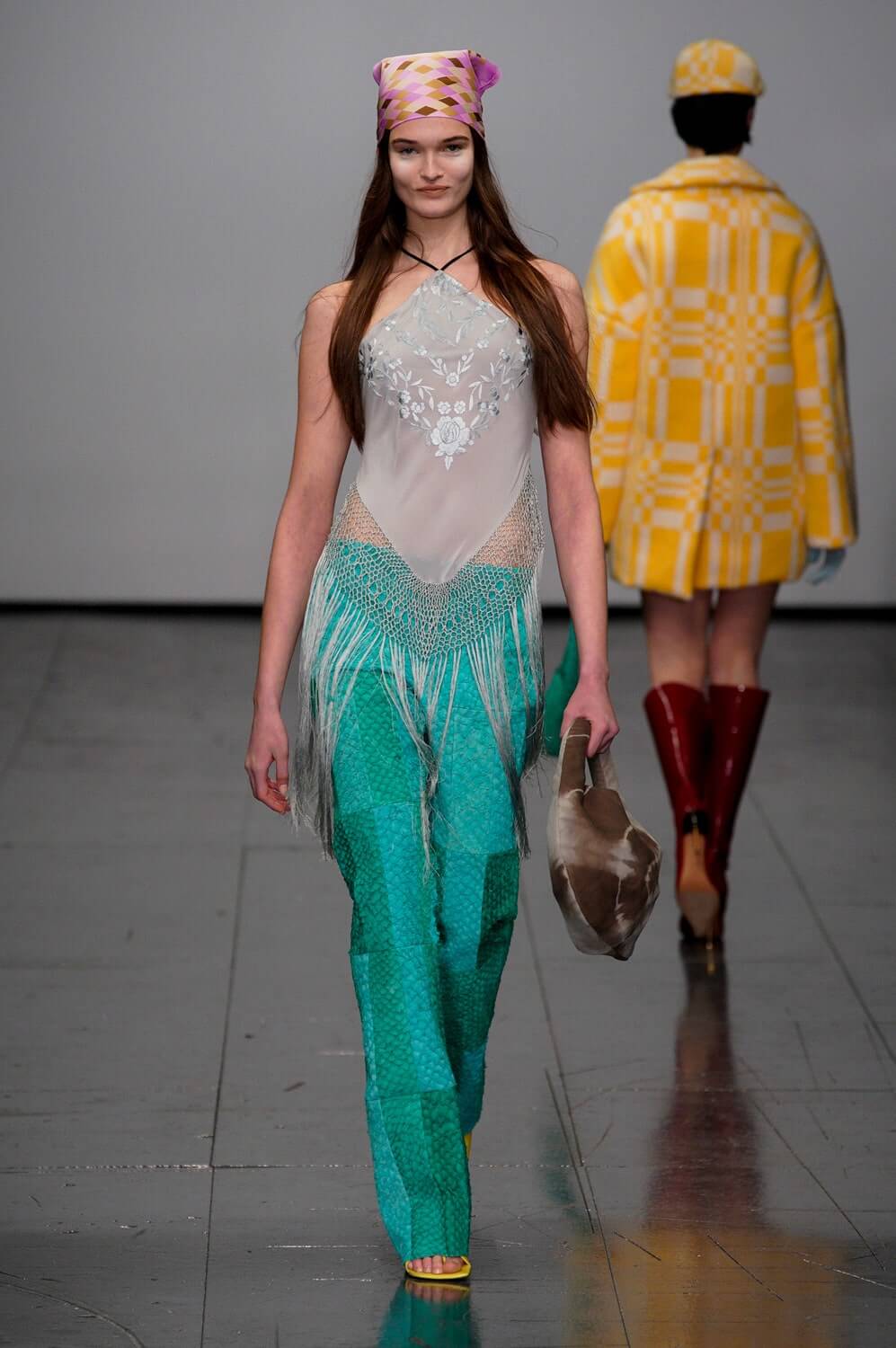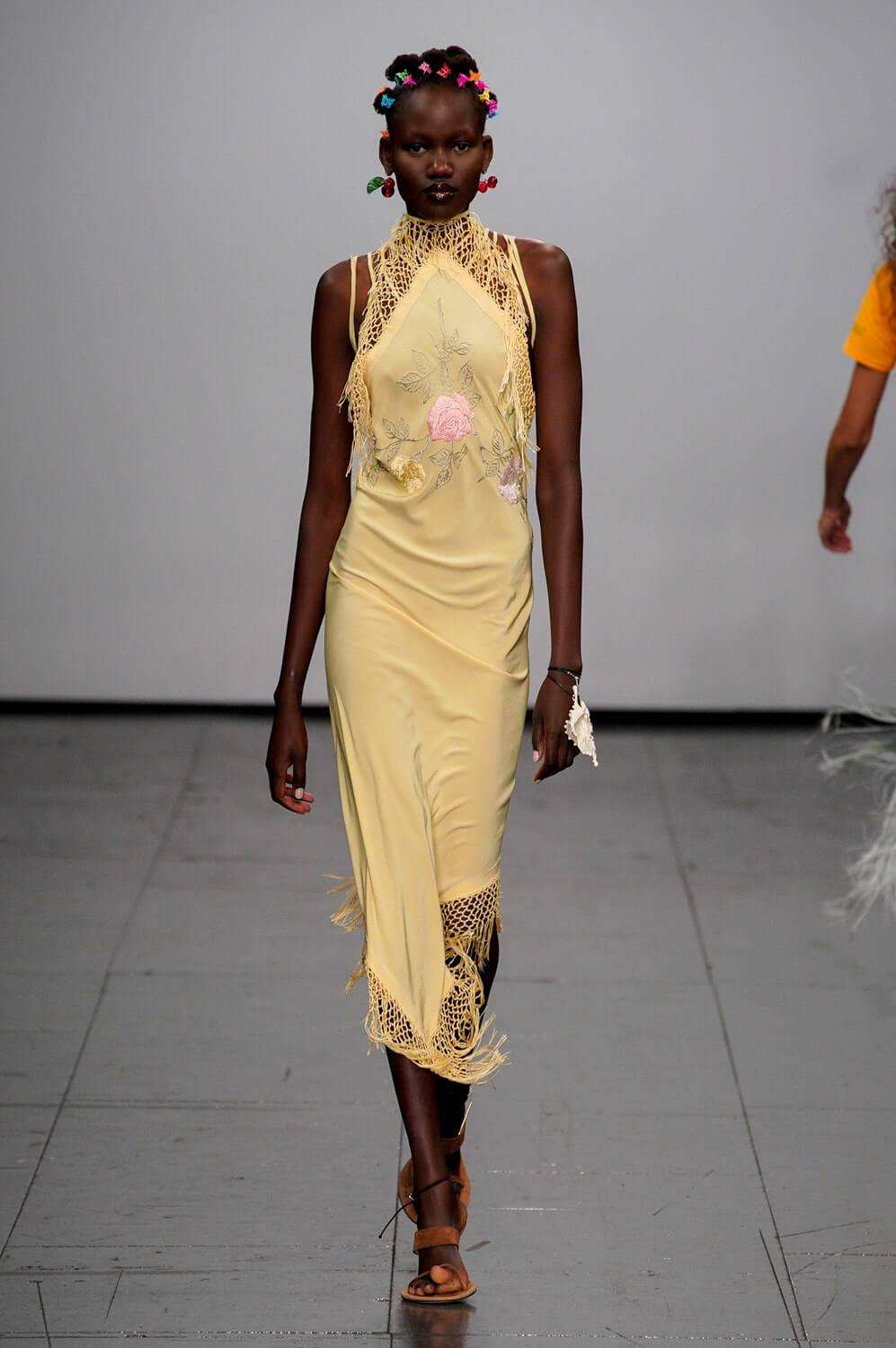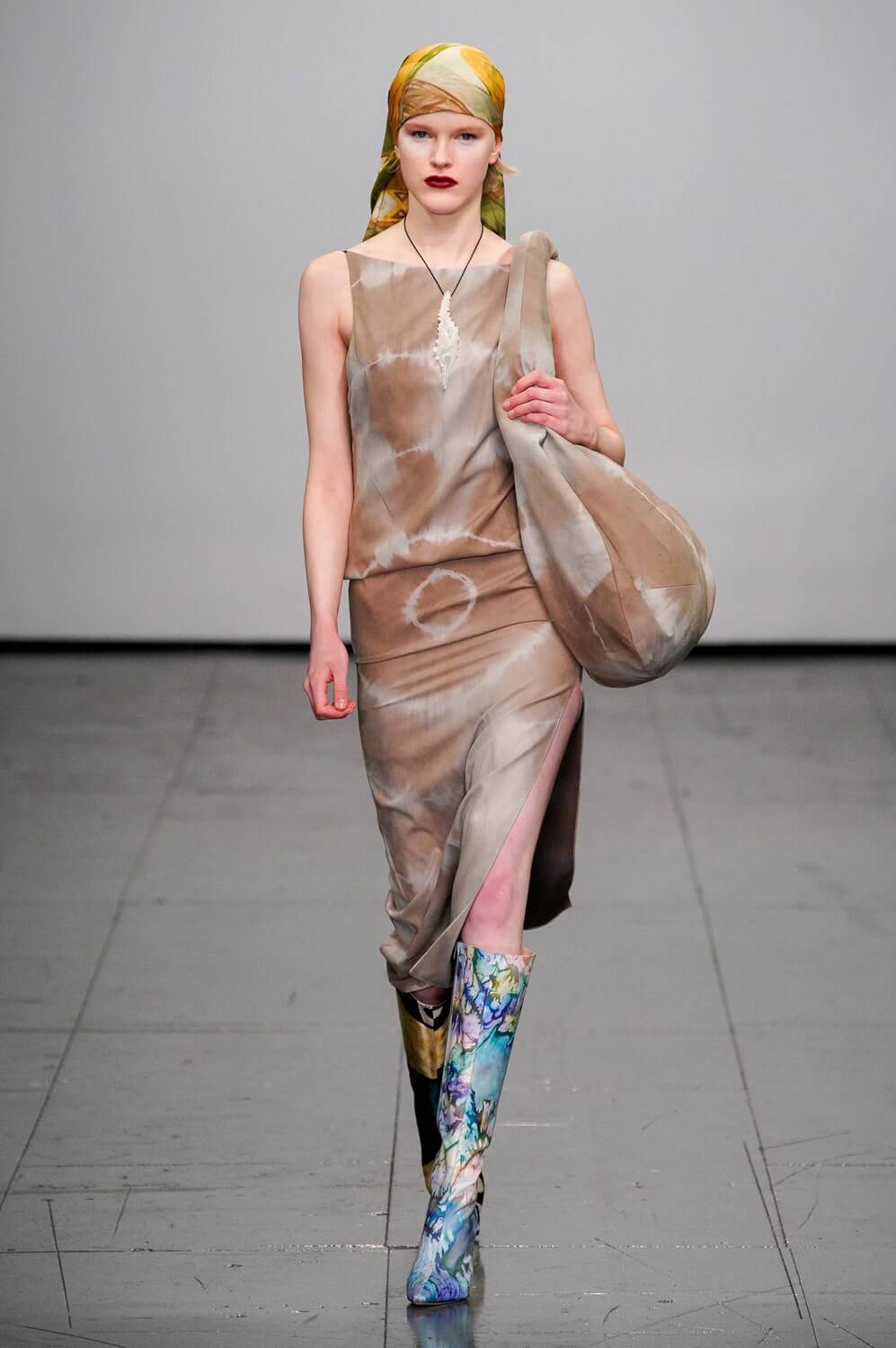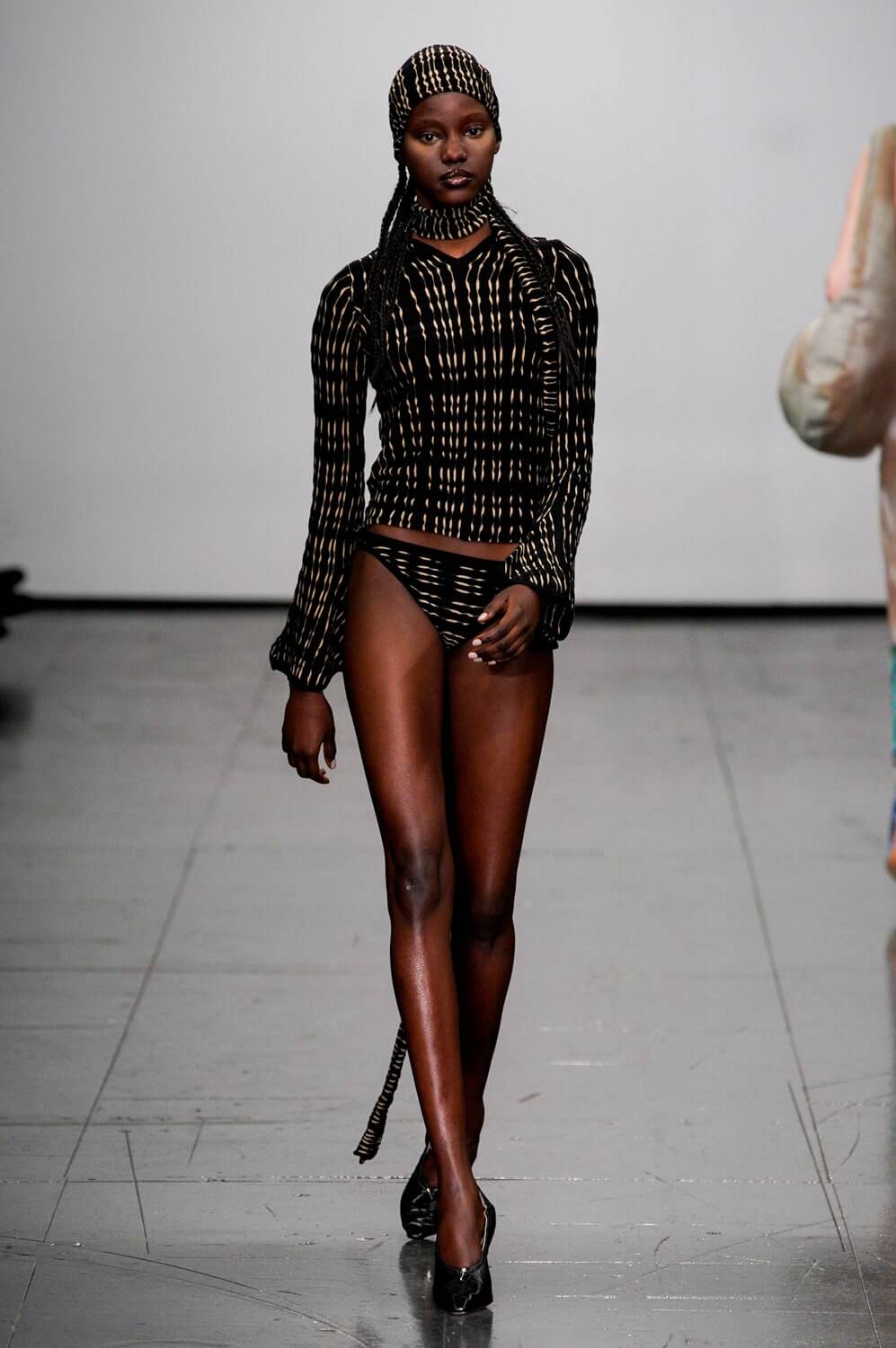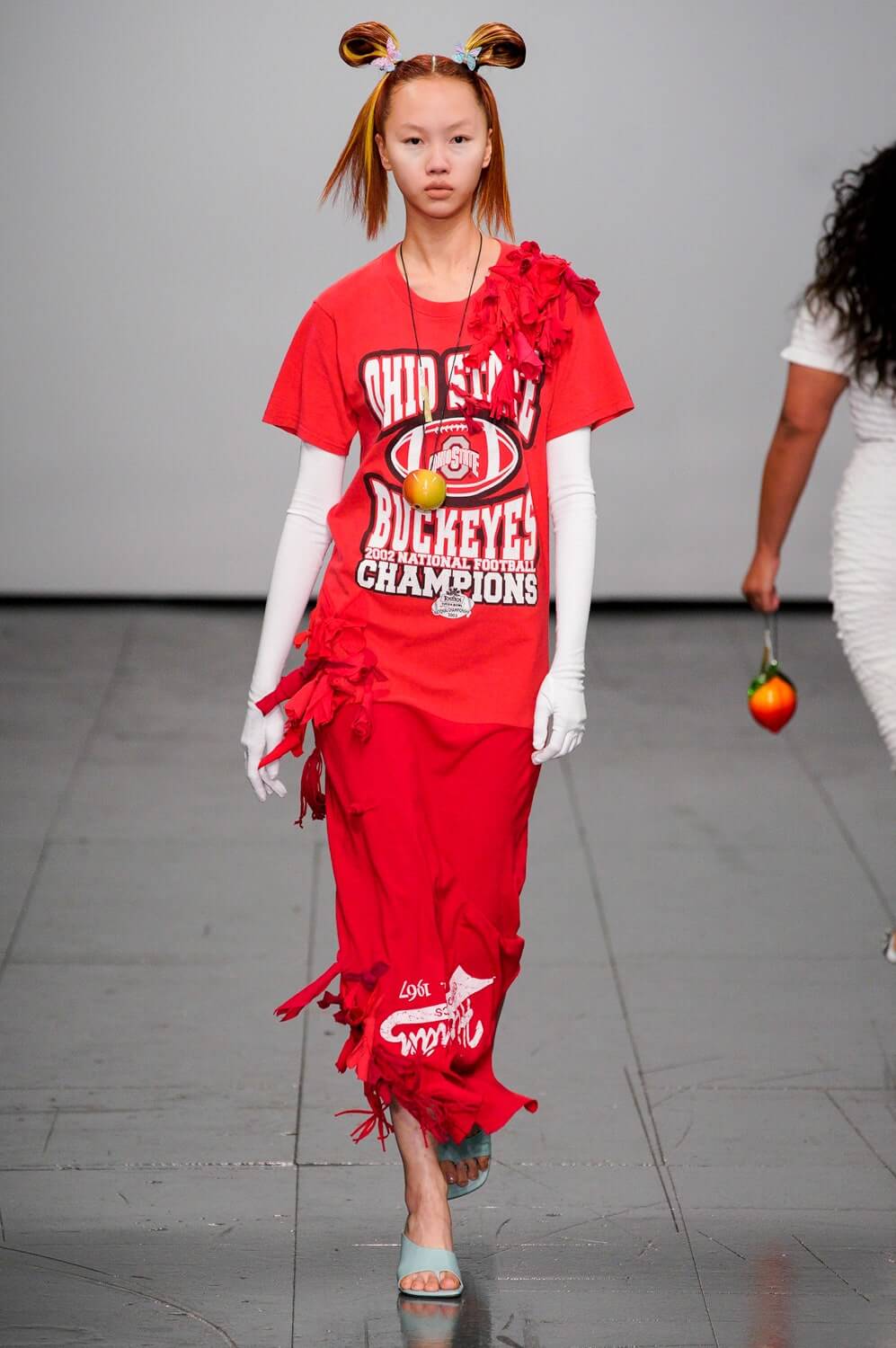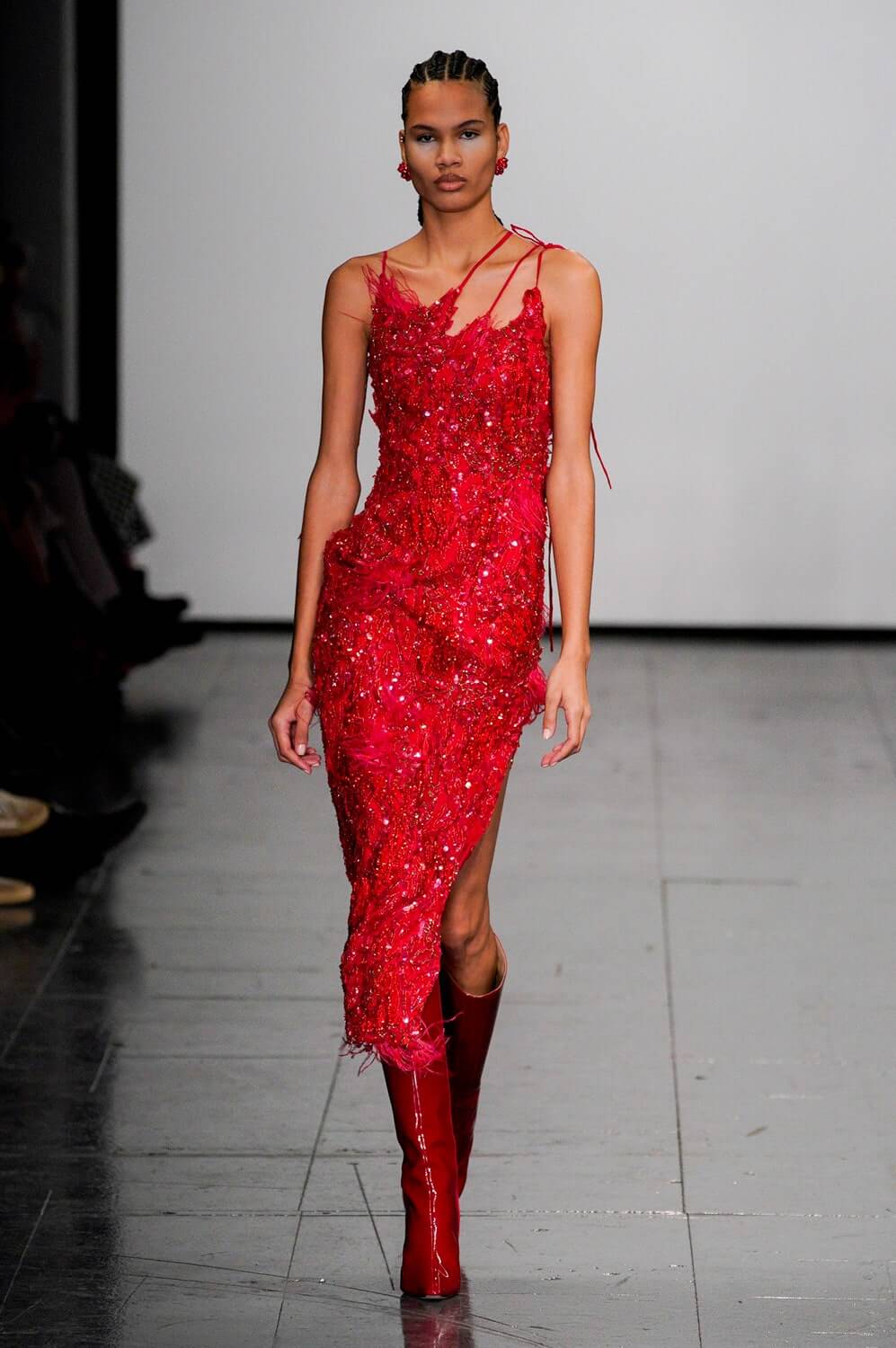 If you don't already know the astounding designer that is Conner Ives – the one who made Natalia Bryant's balloon-shaped Met Gala gown – it's about time you did. 
For his first-ever catwalk, Ives took inspiration from an all-time favourite fashion film, Unzipped, which follows Isaac Mizrahi as he prepares for his 1995 show after receiving poor reviews the previous season. It was the ultimate redemption tale, depicting what Ives really loves about fashion design – "the highs, the lows, the crazy fashion freaks" – which drove him to realise his undying passion for this eccentric industry, because even when it sucks, it's always worth it. 
Ives grew up in Hudson Valley, New York, surrounded by an abundance of cool girls, be it on the streets, or in the movies. The women that walked the show – dubbed Hudson River School – and the glamourous garms they wore, each embodied a certain archetype: from The Secretary and Madam Vice-President, through to The Spy, The Cowgirl, The Groupie and America's Next Top Model.
The presentation featured a bumping hot-girl score, blending iconic Mariah Carey and Beyoncé tracks with Dusty Springfield's "Spooky" and 50 Cent's "In da Club". Proceedings kicked off with an elevated checkered peacoat with a flat cap to match, all in lemon yellow and white – The Vogue Girl. Following closely came a promenade of tasselled tops and skirts, sporty graphic tops, intricately beaded silk gowns, and ultra-low waist dark-wash denim. 
As for the cast? It was packed with women who take '00s suave into the 2020s: Lulu Tenny, Edie Campbell, Caren Jepkemei, Paloma Elsesser and Sara Grace Wallerstedt brought the heat. In the spirit of radicalism, Elsesser's white bodycon dress declared, "Just Say No", with the word "Job" exed out by a prohibition symbol. An awe-inspiring show in every sense of the word, Ives closed the show notes with a monumental statement: "If I'm ever remembered for anything, let it be for passion."
Photography courtesy of Conner Ives.