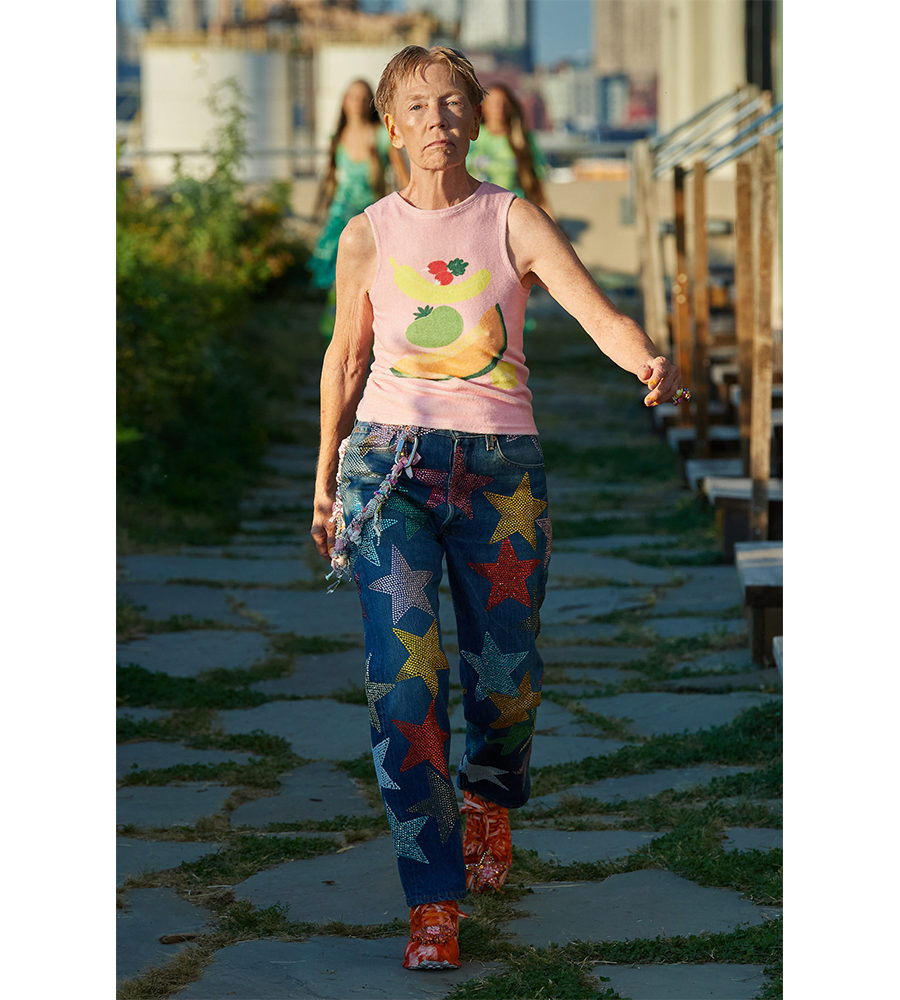 Hosting its first set of physical shows in over 18 months, New York Fashion Week is back in full force. And who better to christen proceedings than the Big Apple's hippiest label, Collina Strada?
For SS22, designer Hillary Taymour took the fashion pack to one of Brooklyn's beautiful rooftop gardens, overlooking the perfect New York City skyline at sunset. Staying true to her unique craft, Taymour's transparent sustainable practices are maintained throughout the collection. Collina Strada's signature bright colours and unique prints are splattered across an abundance of light fabrics transformed into flowy dresses, skintight bodysuits and reworked trousers with built-in thongs. Upcycled tees, midi skirts and custom beaded corsets were shared across women of all ethnicities, ages and sizes; some walking the runway hand-in-hand in a beautiful homage to unity and representation.
Collina Strada continues its recurring tribute to family roots as select members of the designer's close circle donned the runway in pure heartwarming fashion. Upcycled raffia bags, straps and jewellery were presented alongside a set of colourful hand-beaded pasties, jeans and denim jackets that honoured the brand's cemented signature of beautifully handmade garments.
The presentation maintained a loving farm-friendly feel throughout, with models plucking carrots, waving, laughing and hugging whilst they swayed down the catwalk – beaming from ear to ear. What a great way to return to NYFW.
Photography courtesy of Collina Strada.