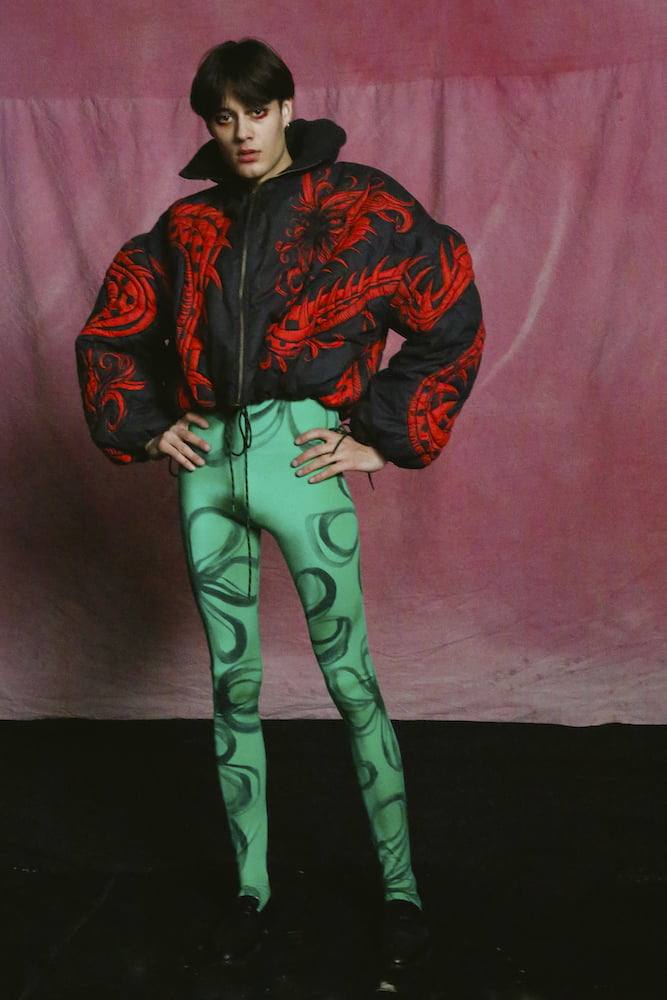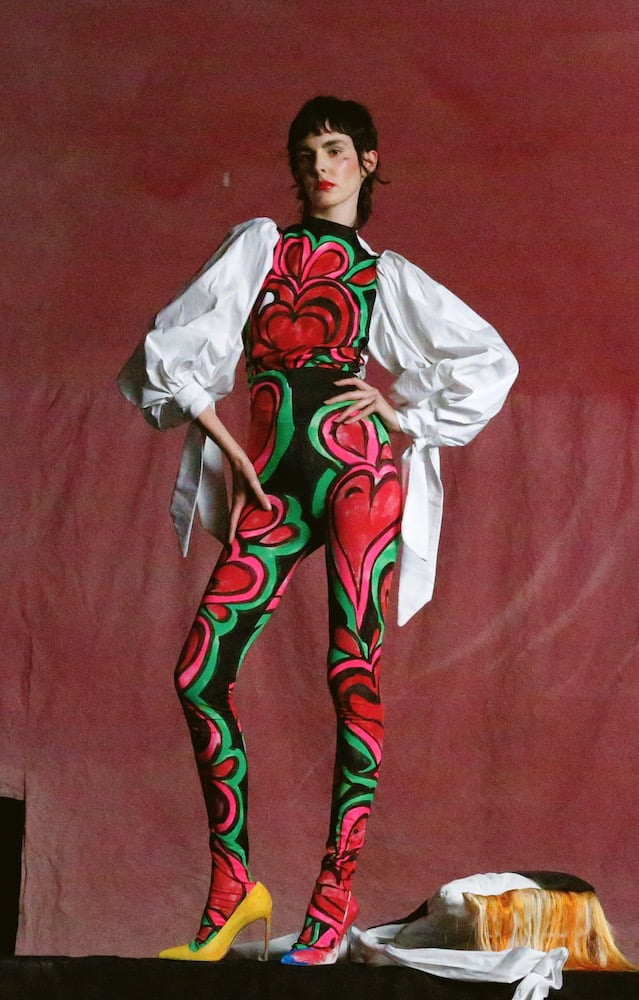 Charles de Vilmorin is in a league of his own. Freshly graduated from École de la Chambre Syndicale de la Couture Parisienne, the designer dropped his first collection straight to Instagram back in May, which garnered the attention of both Jean Paul Gaultier and Jean-Charles de Castelbajac. Fast forward nine months – with a coveted spot on the inaugural GucciFest between then – and de Vilmorin is making his debut on the Couture schedule, completely flouting the supposed "route" you're supposed to travel as an emerging designer. 
"In order to honour this great opportunity, I have changed my approach," writes the designer in his show notes, explaining that each of the pieces you see here are hand-painted by de Vilmorin himself. Propping up his art-and-crafty designs with an artisanal vision. The designer worked with MAC Cosmetics on his debut fashion film, who doused his gang of eccentrics in painterly swirls of red, yellow and other primary hues – transforming each into birds of paradise. In the film, de Vilmorin acts as a hunter, yet instead of harm, he inflicts glorious splatters of mango orange paint.
"I wanted to celebrate this freedom by highlighting different bodies, different ways of being oneself, in a desire for tolerance and hope," explained the designer prior to the unveiling, scribbling his Art Nouveau-style illustrations across puffy bomber jackets, pleated column dresses and a grand ball gown skirt paired with a sublime blazer which curled at the shoulders like an expensive picture frame. De Vilmorin's vision is bold, totally OTT and a glorious antithesis to our days spent in joggers and sweats. God, we can't wait to dress up again. 
Photography by Guillaume Plas.