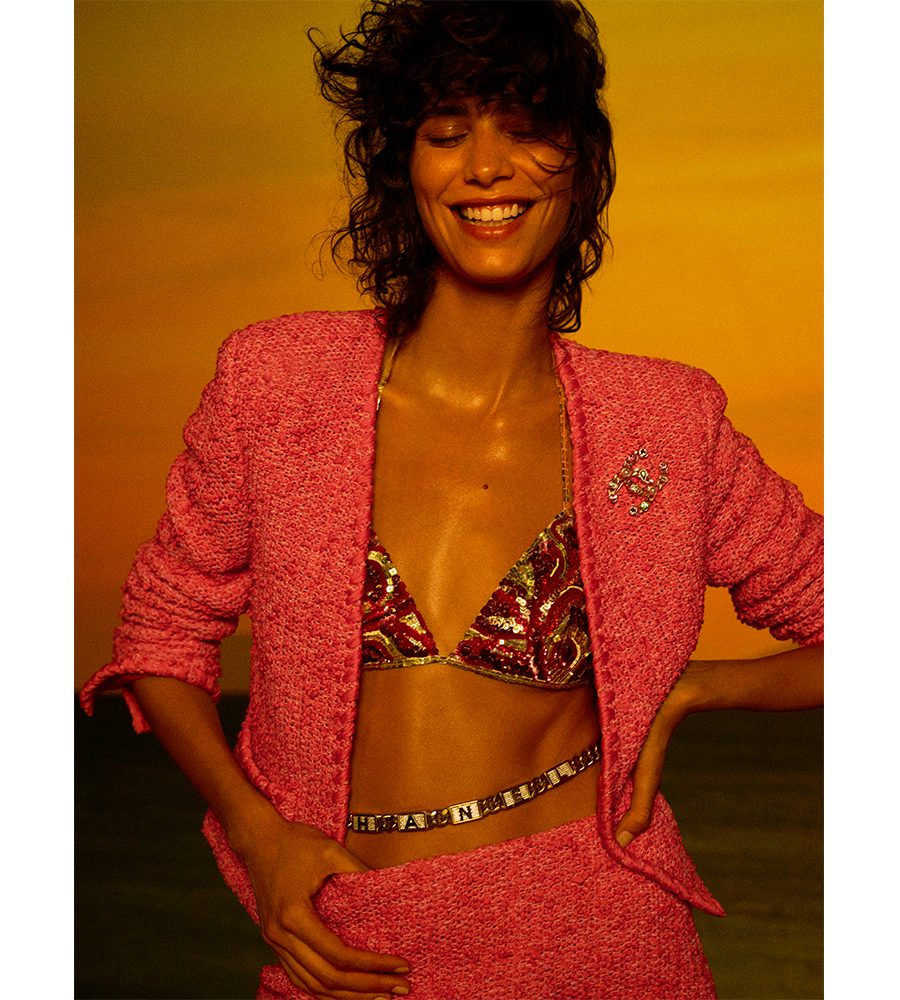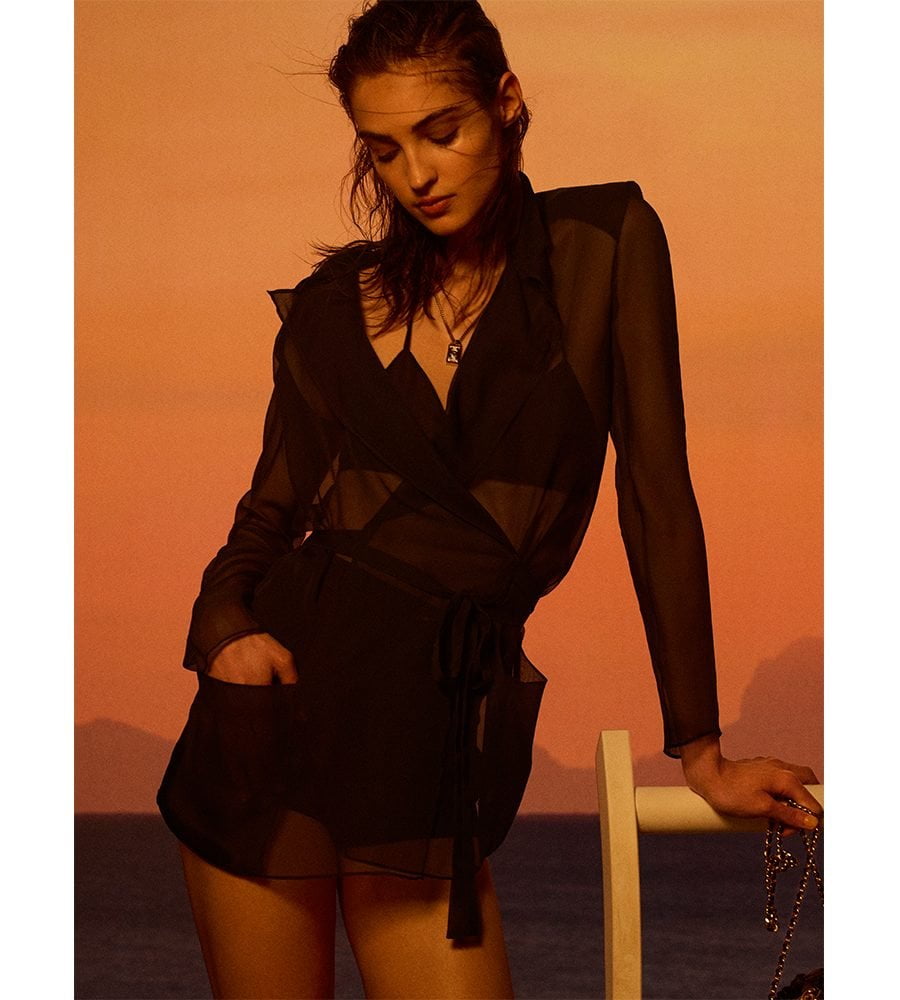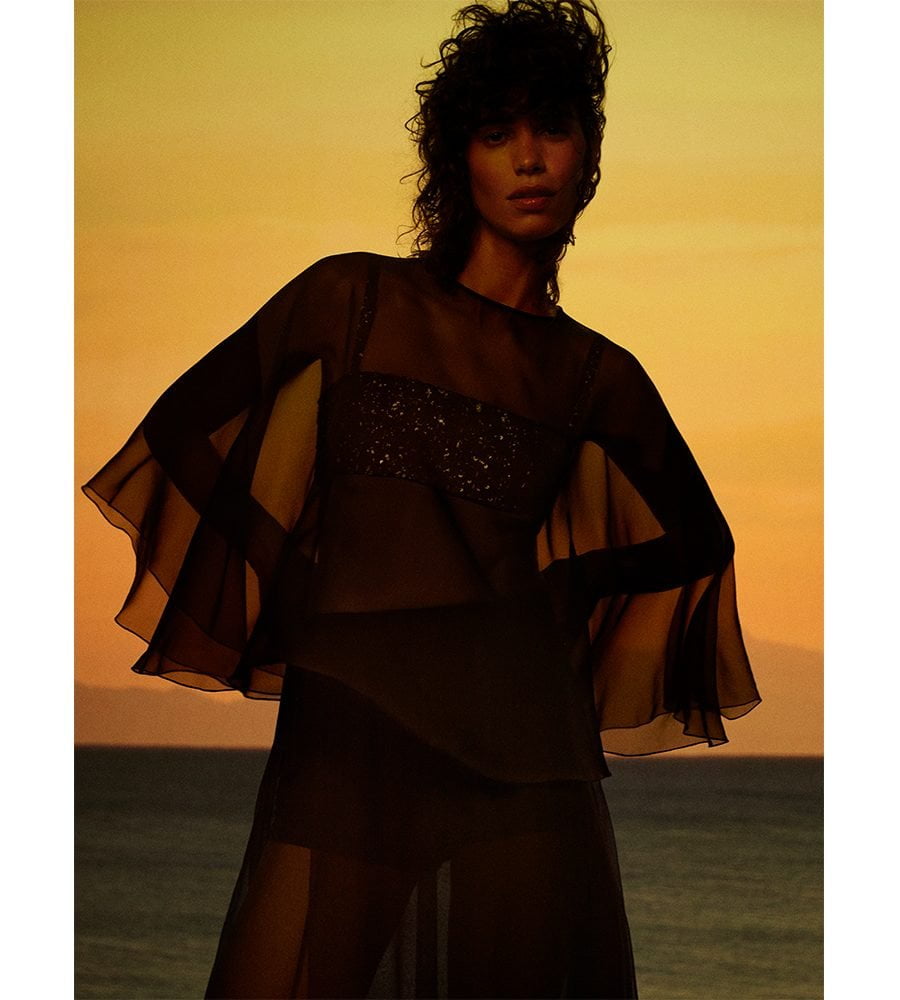 The entire industry as we know it is in a state of flux. Fashion weeks are getting scrapped and brands such as Gucci and Saint Laurent are dropping off the yearly calendar altogether. We are completely in the dark as to what the world of fashion is going to look like when life returns to a sense of normality. Brands are stuck with a tough decision: abandon the system or embrace tradition with open arms. Chanel finds itself somewhere in the middle. The Parisian house is known for its epic Cruise extravaganzas. They have jetted the fashion pack across the globe. From tropical get-aways to Saint Tropez, Havana, Cuba and South Beach, Florida; to mammoth spectacles inside Grand Central Terminal in New York and the gardens of the Palace of Versailles.
This year's Cruise adventure was set to take place on the Italian island of Capri. As the world went into lockdown, creative director Virginie Viard had time to re-route and broaden the collection's geographical influences. She began to look to the Mediterranean, channelling the resort wear actresses from the 1960s who would sport on balmy summer trips to the Italian and the French Riviera. In a virtual catwalk set-up, soundtracked by Arca's latest single 'Time', models posed in front of cotton candy skies. Viard described this collection as being "a wardrobe that can be carried in a little suitcase on wheels, a shopper and an embroidered handbag."
Hues were playful. Think hot pink bouclé skirts, lemon yellow high waisted trousers and baby blue trimmings on disco-esque twinsets. A large chunk of the collection rotated around elegant black chiffon which created airy skeletons of structural blazers, worn over triangular bikinis and easy-breezy denim. Accessories were particularly strong. Purses came chunky and unlined with tweed. Or shrunken so small they can be worn as a necklace. Bedazzled, name-plated belts harked back to the Chanel of yesteryear; the supermodel dominated 1990s. This generation's URL obsessives of the brand will undoubtedly be all over these when the collection lands in store this November. Welcome to fashion's future, Chanel is at the wheel and ready to take you on a trip of a lifetime.
Photographs by Karim Sadli.