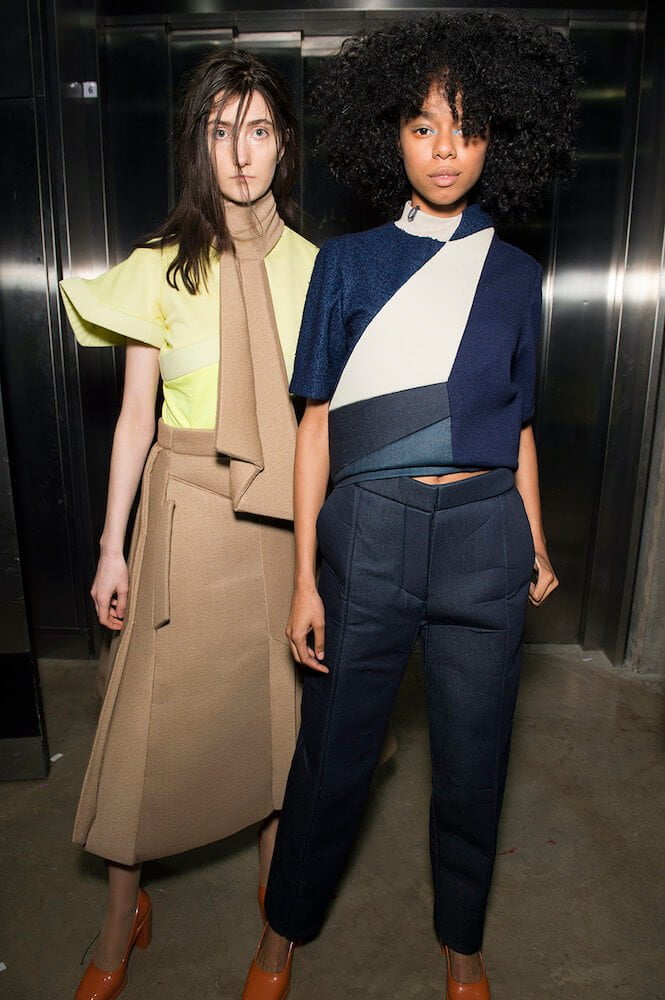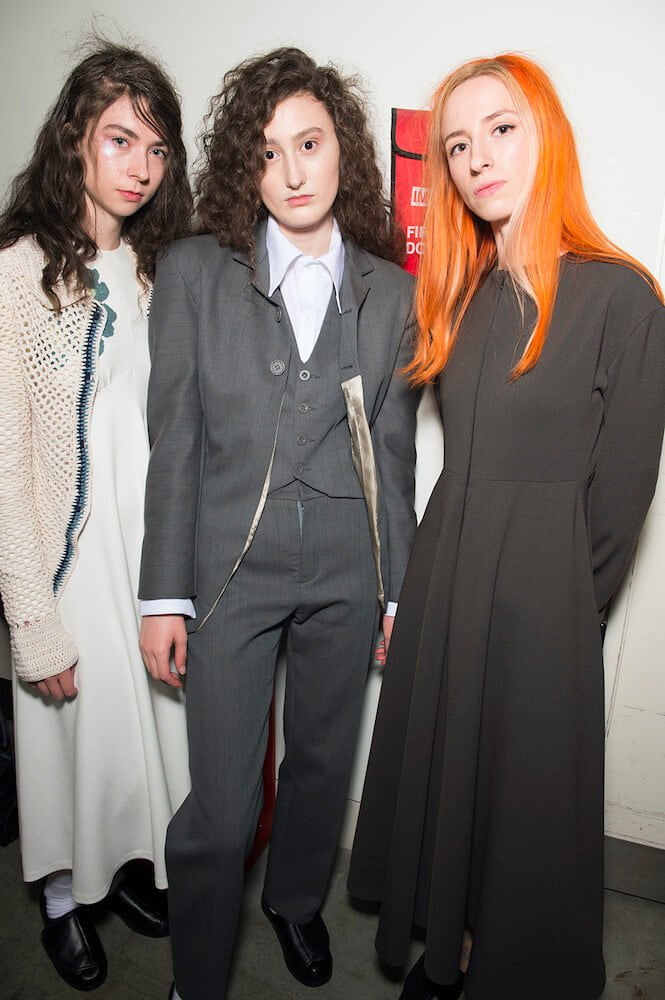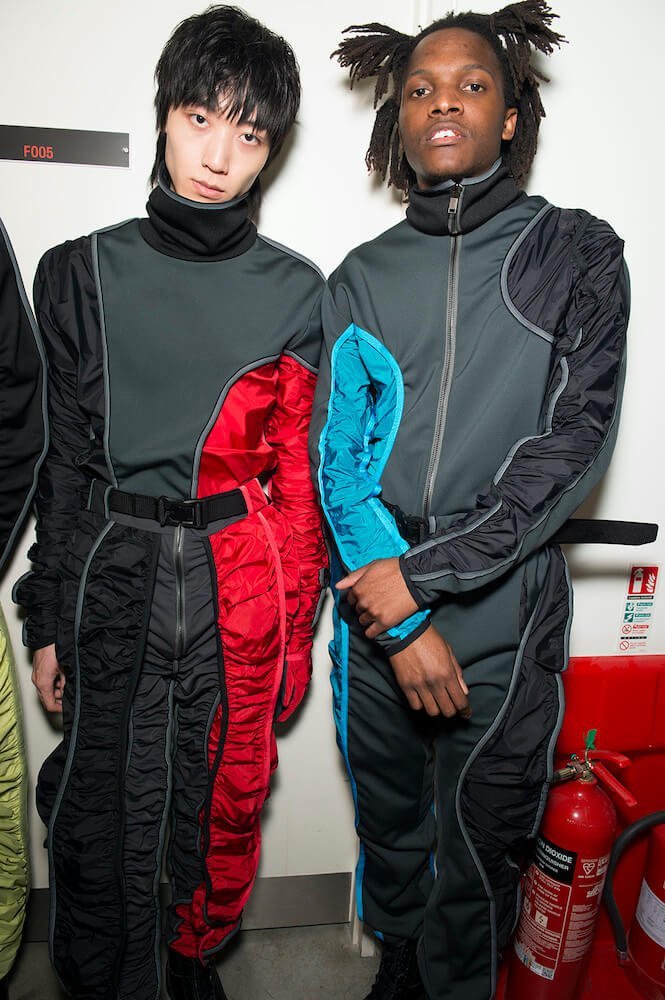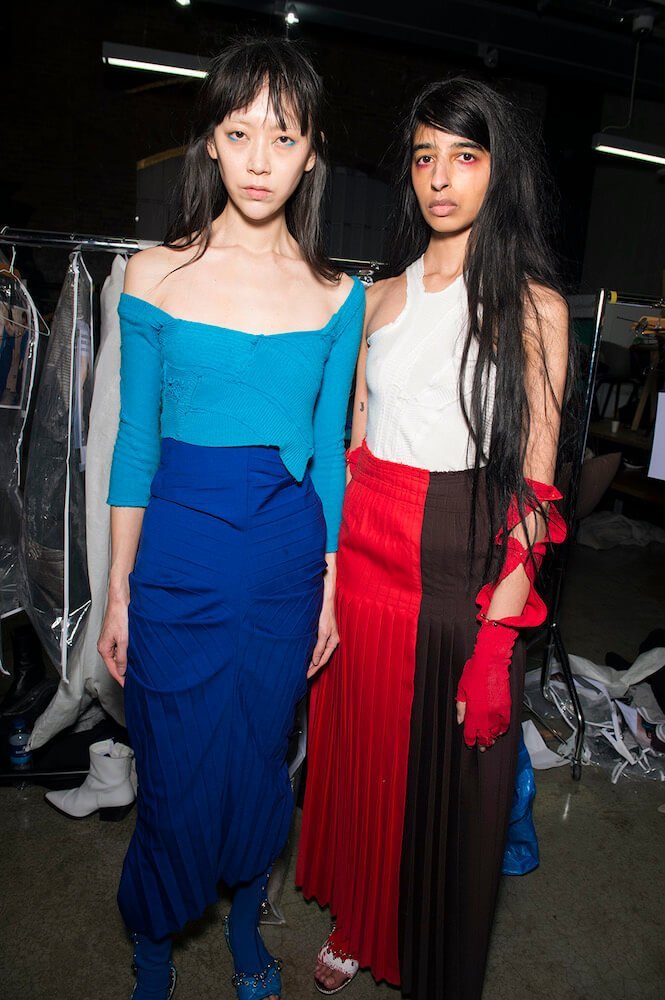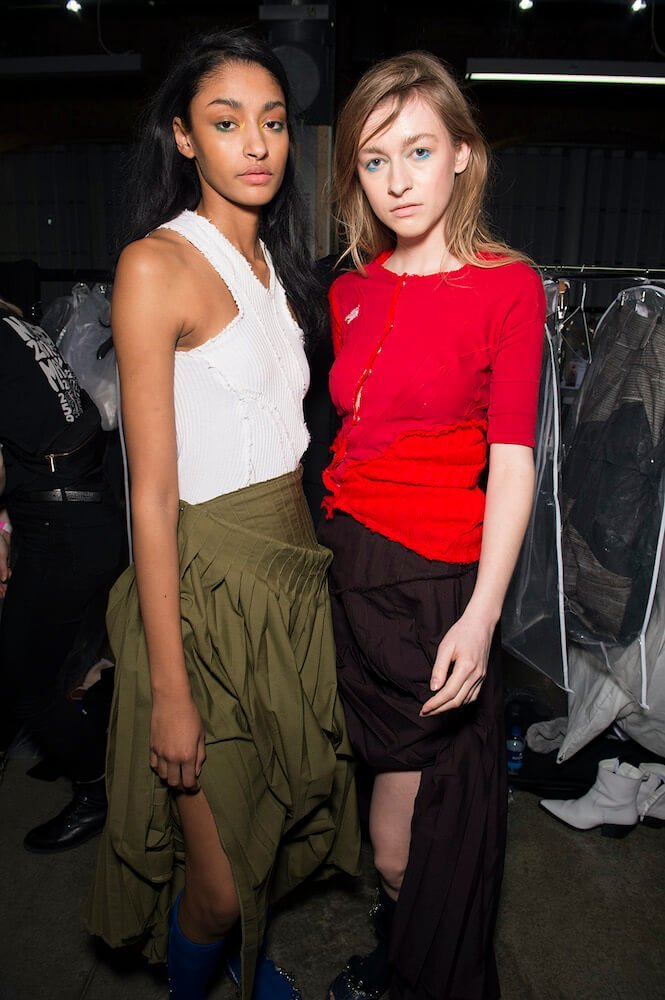 Fashion corps descended upon Central Saint Martins for a snapshot of fashion's future. CEOs, celebrities, head hunters, designers, past alumni, journalist, stylists and art directors all came to see the new creative crop. These MA fashion graduates really do go on to shape the industry, but first, 21 students get their big moment. The atrium of the college became an immersive space with scorched earth imagery projected on the vast walls and a soundscape played into headphones worn by the audience. Then the fast paced show started – each student hoping to impress with a handful of looks.
The programme notes reduced their message down to a single sentence. Can you imagine distilling yourself down? It was a brilliant exercise in brevity we should all practice. "Truck stop lizards in their evening finest stand roadside indefinitely wondering if a car will ever pick them up" said Gui Rosa of his knitted tutus. "Ecstatic glamour for a time of cultural excess" said Jegor Pister of his Eno/ Ronson/ Bowie vibe. Each one-li0ner was a brilliant statement of where we're at. We saw eco collections, upcycling, retro, hedonism, sophistication, vulnerability, fetishised urbanism, nihilism, and escapism all expressed through fashion. It was a carnival of difference as all these glorious points of view vied for our eyeballs. At the end, two collections were awarded the coveted L'Oréal prizes. Sarah McCormack who's glorious description of her dystopian/ pretty collection  said: "In sterile and paranoid times, joyriding on a wave of pleasurable transgression." Leeanne Huang also won for her joyful collection: "20th century cultural concepts of the future have been transformed into a collection of female cartoon glam." 
Photographs by Jason Lloyd-Evans.