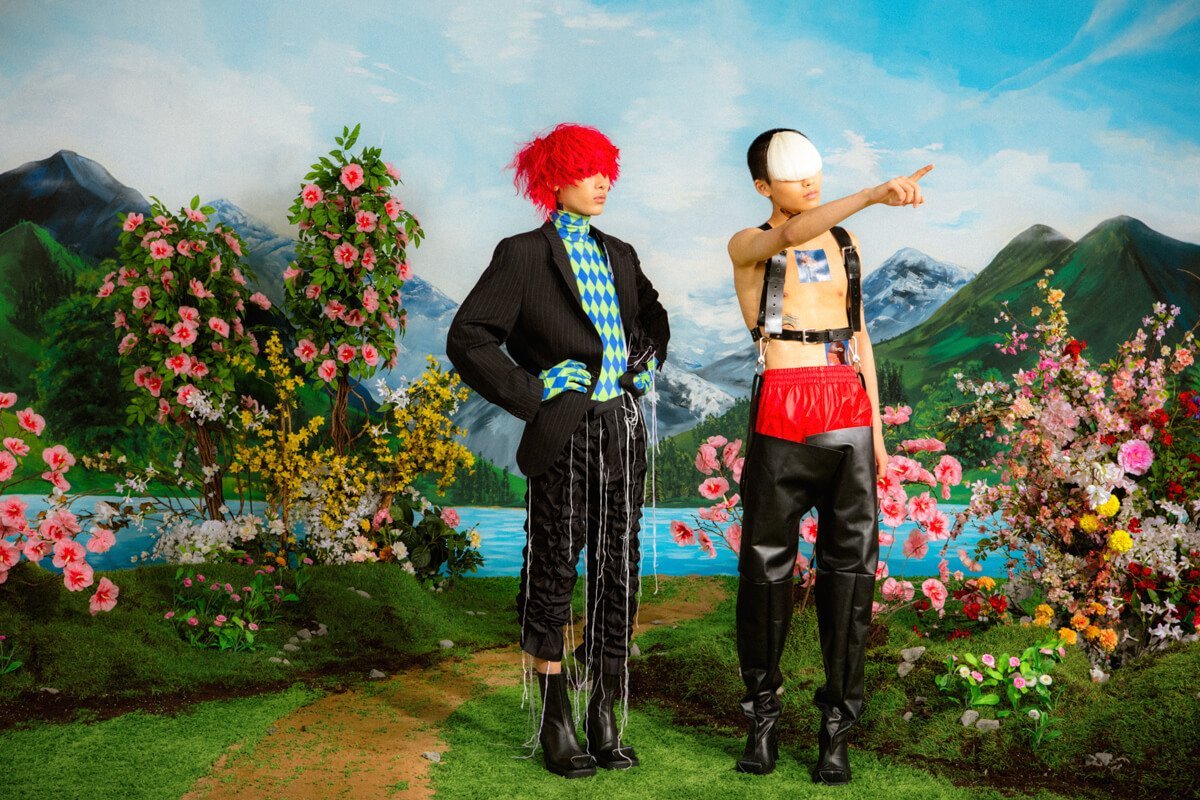 Image courtesy of Etwo agency
By its very nature, the fashion industry has never been in the one-size-fits-all category. But now more than ever before, it is representing a culmination of global references and, by extension, preferences. It's no surprise then that fashion houses and brands have now placed an increasing emphasis on locating a robust roster that is inclusive of various backgrounds. When it comes to the people in front of the camera, the range of genders, ethnicities, sizes and ages seems to be growing. But those faces wouldn't have found their way into the campaigns if it was not for the individuals dedicated to authentically uncovering and uplifting this new generation of models.
In London, it's not uncommon to hear that someone has been signed with an agency. However, names of these agencies and casting agents might surprise you. Etwo, Contact Agency, Kyra Sophie – they are small, often a team of agents you can count on one hand, sometimes just an individual. Premier, IMG and Storm might be leading with the numbers of models, but these smaller destinations belong to the movement of alternative agencies curating the fashion industry right now in their own distinct ways. For them, it's not about finding the next glamazonian supermodel, but rather about connecting the right creative people with the right brands.
Kyra Sophie Wilhelmseder (the founder of Kyra Sophie) is very clear about the fact she took on casting to help fresh models navigate their budding careers and promote greater diversification of beauty standards within the industry. London-based Anti-Agency and Linden Staub were agencies that paved the way for street casting by financially empowering models and promoting them as more than just pretty faces, And just like them, Wilhelmseder wants brands to understand that relying on external specs alone just won't cut it anymore. "I want to make people aware that there are so many people out there who might not be the tallest, but they have an incredible face and such a beautiful character. Inside and outside, they are beautiful," she shares over the phone.
Former assistant to Jonas Lindstroem, the critically acclaimed director behind Kendrick Lamar's Element, Wilhelmseder got her start in the biz when she moved to Berlin seven years ago and started connecting with people through photographing concerts and events. She has been steadily growing her base, building on respect, acceptance and a mutual understanding that the industry's craving of fresh, young talent means they are seriously in need of advocacy and guidance. One particularly pertinent area for advocacy is the model fee, where payments offered to models don't necessary match the scope of the project. "There [are] big brands reaching out to all these kids on Instagram," she explains, "and they are saying we have 250 euros so your face is going to be [on] the campaign for half a year." It's this rationale that could explain the steady trend of models looking to be signed reaching out first to smaller agencies with a closely curated roster. A tighter selection means attention is more evenly distributed amongst the talent. It also means that the agent(s) provide the client with the best-tailored matches, while pushing harder for adequate pay and appropriate treatment towards models.

Images courtesy of Kyra Sophie
New Pandemics, a New-York based agency dedicated to increasing LGBTQIA+ visibility, was founded to prevent further exploitation of models who were often co-opted as a means of brands wanting to appear "woke." And then there is TIH Agency in London, exclusively supporting models faced with uncertain living situations including homelessness. TIH has worked with designers like Bethany Williams to not only launch their models' careers but get them paying work through which they can support themselves.
Parallel to the rising appeal of boutique agencies, there are many cases where an agent isn't involved at all. Some models prefer to go freelance, booking jobs directly with clients through mobile apps. UBooker, founded by models Claudia Wagner and Diana Gaertner, was created to provide an online platform that would ensure models not only received fair compensation for their work on their terms but that their contracts were transparent enough for them to sign without additional guidance.
Beyond securing a job, talent seeking career longevity will need personalised counsel. And this is one of the fundamental principles for agents like Wilhelmseder and the newly established Contact Agency. Reuben Selby founded Contact to better ensure that the individuality of talent wasn't lost in the midst of endless scouting and booking client jobs. He shares that his method of connecting the talent he represents with the right client project is directly related to being "completely transparent" in his communication with models. "I think the most important thing that any agency  – and the fashion industry as a whole – should embody is [that] models should be treated as humans and not commodities."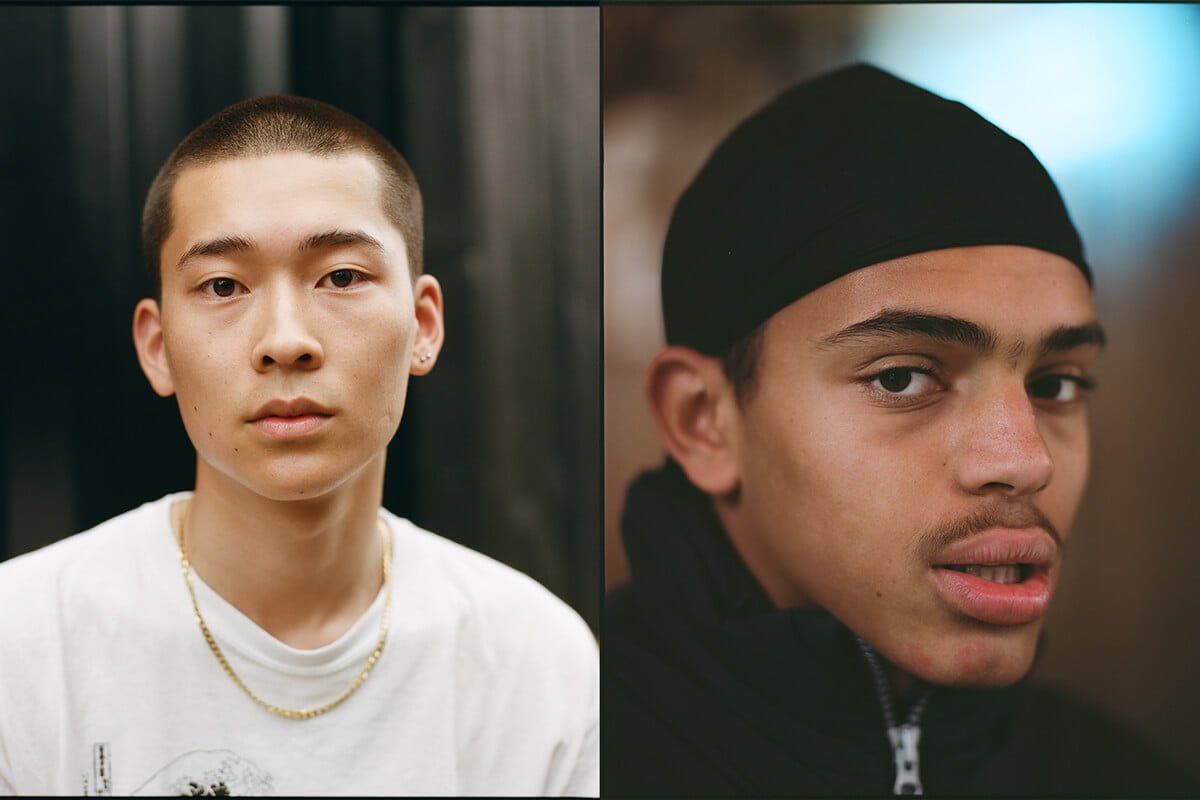 Images courtesy of Contact Agency
When Emma and Emma (like Madonna and Cher, no last names necessary), the founding duo behind Etwo agency, started out, clear expectations from both clients and talent were essential to establishing credibility and ensuring their models were getting jobs they were confident in. "Especially while starting out, we made sure both us and the models knew exactly what we wanted from one another," they explained, "our models are all young creatives and modelling isn't their primary occupation,  so we really want to make sure they get jobs that they like and fit their personal and professional interests too."
Transparency, an understanding of the evolving talent pool who are often professional polymaths, and countless hours spent crafting the best roster to put forward are the connective threads running through the practices of Kyra Sophie, Contact and Etwo agency. And with fashion being a visual industry, all founders are extremely cognisant of the role they play in promoting a diverse and inclusive standard of beauty across the board. "The strengths of smaller agencies is that we can challenge idealisation of beauty," Selby says, "[and] be authentic and harbour real relationships with our models." For Etwo, they knew it was important to "keep casting creatively without necessarily responding to the outdated standards of beauty most bigger agencies still follow."
It all comes down to instilling a sense of humanity back into the modelling industry that transcends trends and demonstrates true lasting power. With the steady shift of brands turning to people who have a closer connection to the energy and magnetic talent walking our streets, agencies must demonstrate an acute understanding for broadening the perception of what beauty truly is while firmly protecting their talent from being taken advantage of in the process. Fostering trust, exposure, and a mutually beneficial union between client and talent not unlike that of a reputable gallery are why boutique agencies are the future.