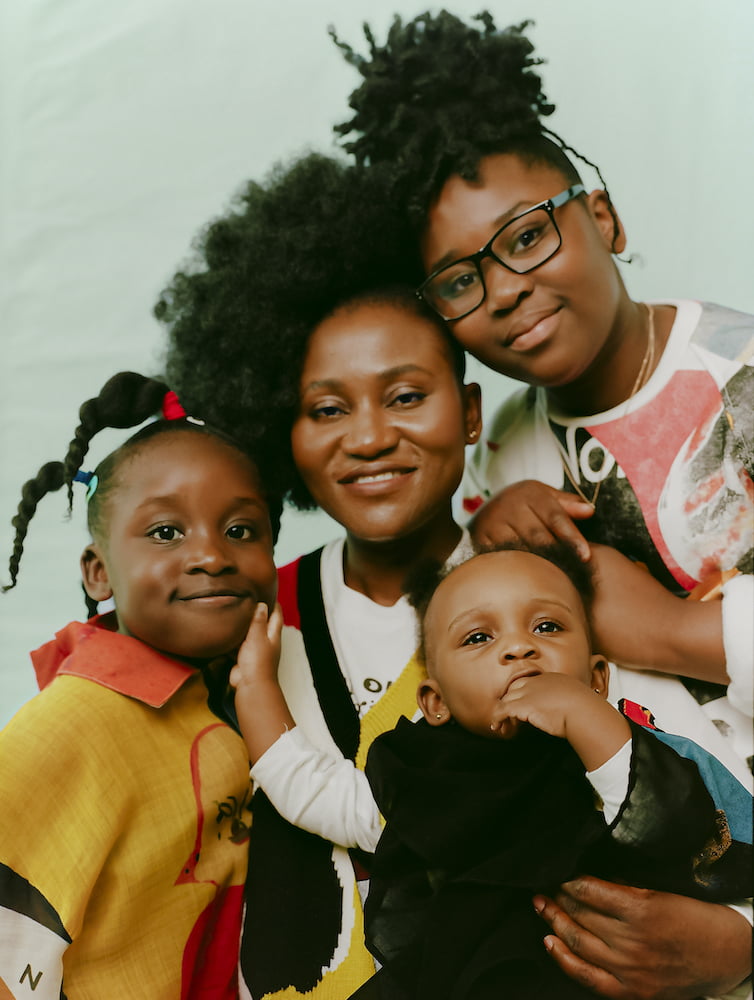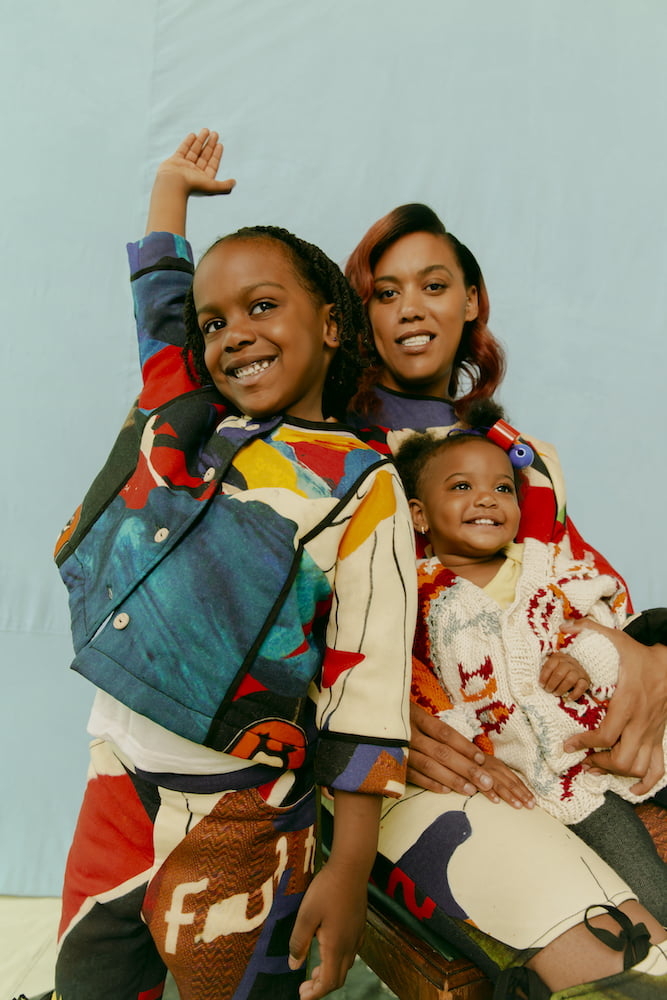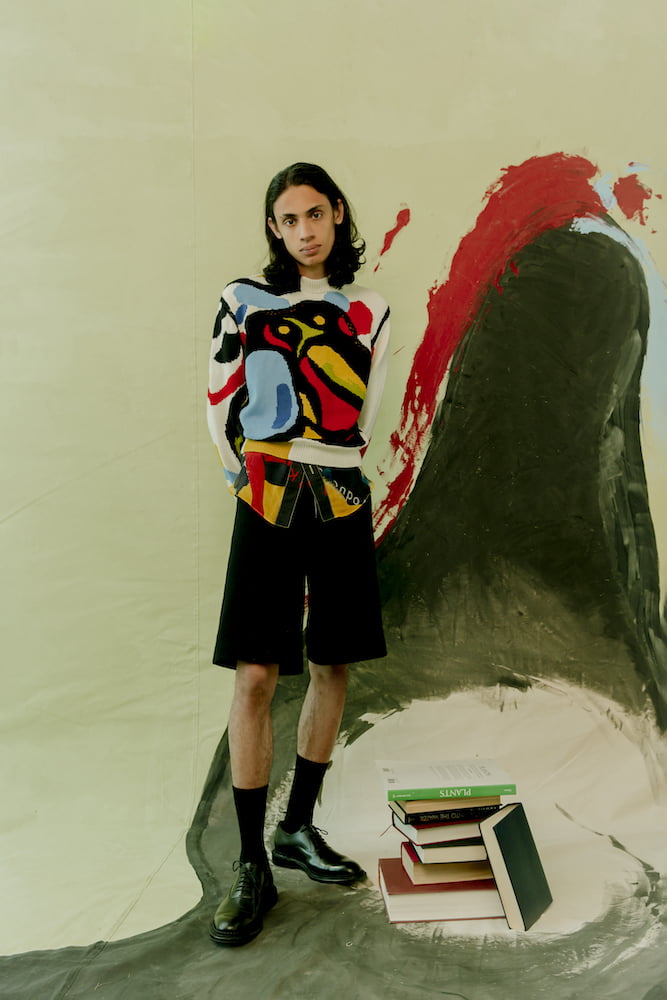 Bethany Williams is on constant quest for circularity, and by no means is she doing it alone. All Our Stories, her latest collection which debuted as part of Digital London Fashion Week, sees the designer continue her work with The Magpie Project; a Newham-based charity that supports women and children who are homeless or at risk of homelessness, with whom Williams has been collaborating with since 2019.
Illustrator Melissa Kitty Jarram, who is an ongoing collaborator of Williams, ran a series of storytelling projects with the Magpie Project families, whose tales were woven into the seams of the collection. "What we noticed through the story-telling workshops, was that the moral in each story always came back to kindness, care, and respect for one another," writes Williams in her show notes. "These traits, whilst important in childhood, have just as much meaning in adult life."
Working once more with deadstock book waste – which is transformed into energetic textiles by Italian education and rehabilitation programme, San Patrignano – many of the silhouettes you see here are inspired by the V&A's Museum of Childhood's garment archive. Slender suits with matador-like jackets take their shape from the children's skeleton suit from the 1800s, worn alongside corsets made from fruit packaging waste and patchworked blanket coats. Six looks from the collection made up Williams' entry to the Woolmark Prize final, utalising deadstock Merino Wool donated from the Zegna Foundation which was eco-friendly printed in Peckham, before being sent off to be constructed by the women at Making for Change Poplar Work; a training programme set up to support formerly incarcarated women.
The Museum of Childhood's influence on Williams seeps directly into the collection's film, which captures The Magpie Project's families inside the empty halls of the Bethnal Green insitution – pictured alongside poet Eno Mfon, who narrates the piece. Fresh from winning the BFC/Vogue Fashion Fund, All Our Stories is another tender insight into the beautiful world Bethany Williams is trying to create. As a viewer, watching it unfold is an utter joy.
Photography Christina Ebenezer.