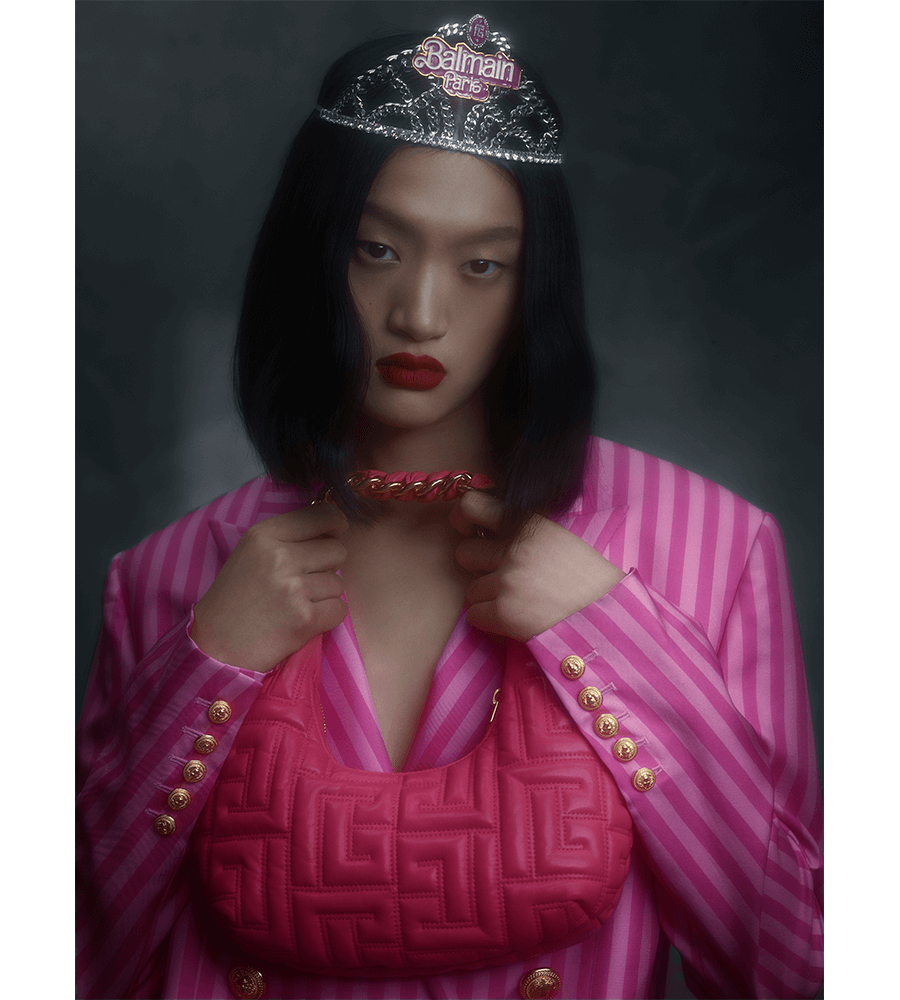 Who doesn't miss the '90s? The decade where a Tamagotchi was your best friend, Friends ruled the TV, and the most important thing being, of course, Barbie painting the globe a bubble gum pink.
If you, like me, was totally living in a Barbie world as a child you'll be pleased to know that Balmain has created a 50 piece collection with the legendary toy (including a series of NFTs). Designed by Balmain creative director Olivier Rousteing, the collection is infused with a variety of pink tones that range from the softest of blushes to the deepest of pinks. For the designer, the colour symbolises the spirit of his "Balmain army".
The collection plays around with Balmain signatures such as the house's classic labyrinth pattern and its iconic marinière. Several designs showcased on the catwalk have been given a Barbie spin, whether that's being smothered in pink or laden with sparkling motifs. The co-ed offering consists of a range of dresses, blazers, sweaters and tracksuits along with co-branded tees and hoodies. Accessories, including badges and handbags, are introduced as hybrids of Balmain's signature bags and Barbie's iconic plastic packaging.
If that wasn't enough sugary pink fabulosity to leave you with a toothache, the brand has created three NFTs that feature Barbie and Ken in avatar form, wearing pieces from the collection. Each comes with Balmain pieces in doll-size. Life in plastic, it's fantastic.
Photography Rob Rusling. Buy the collection online now and bid on the three NFTs from January 11 here.