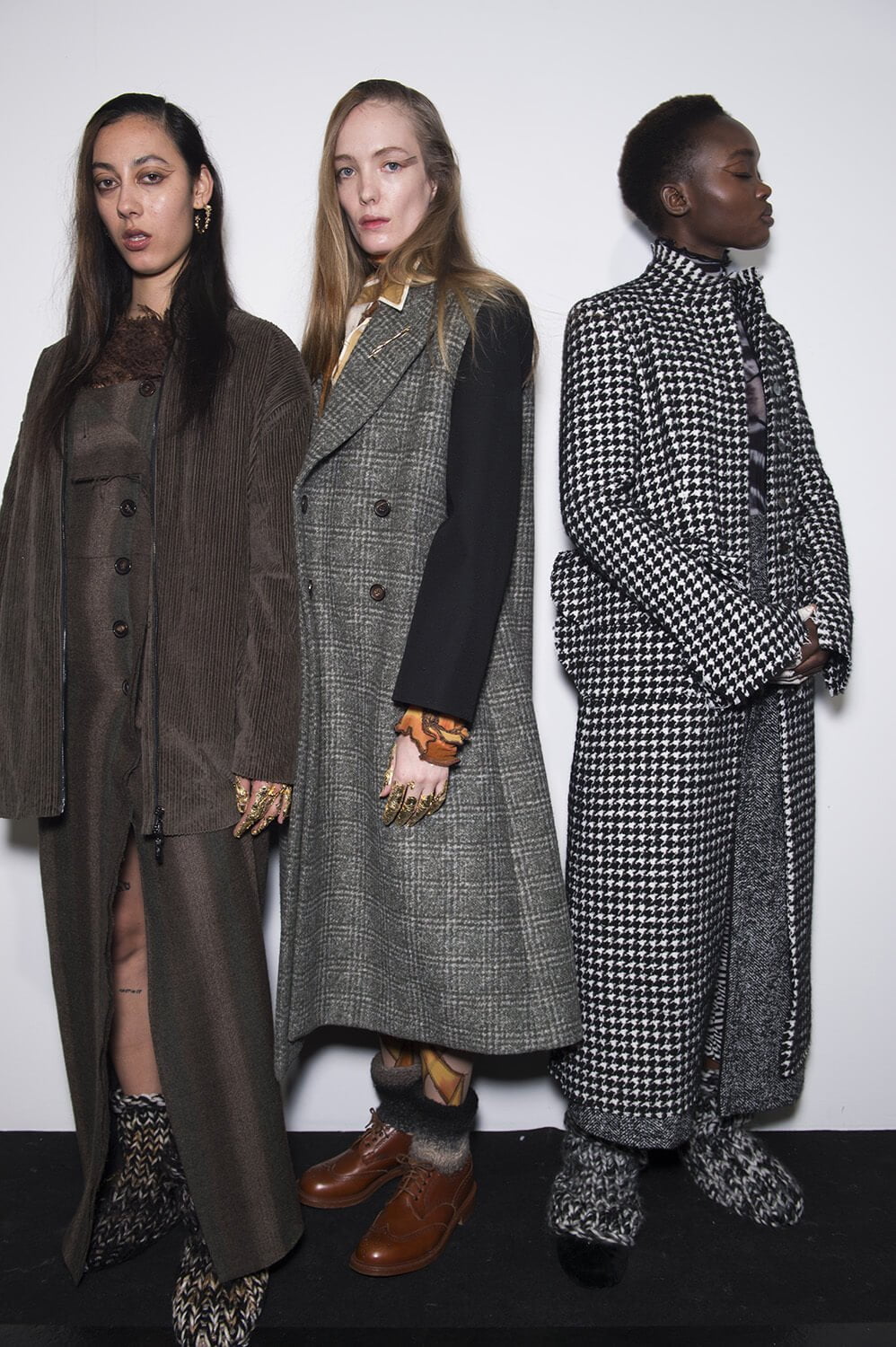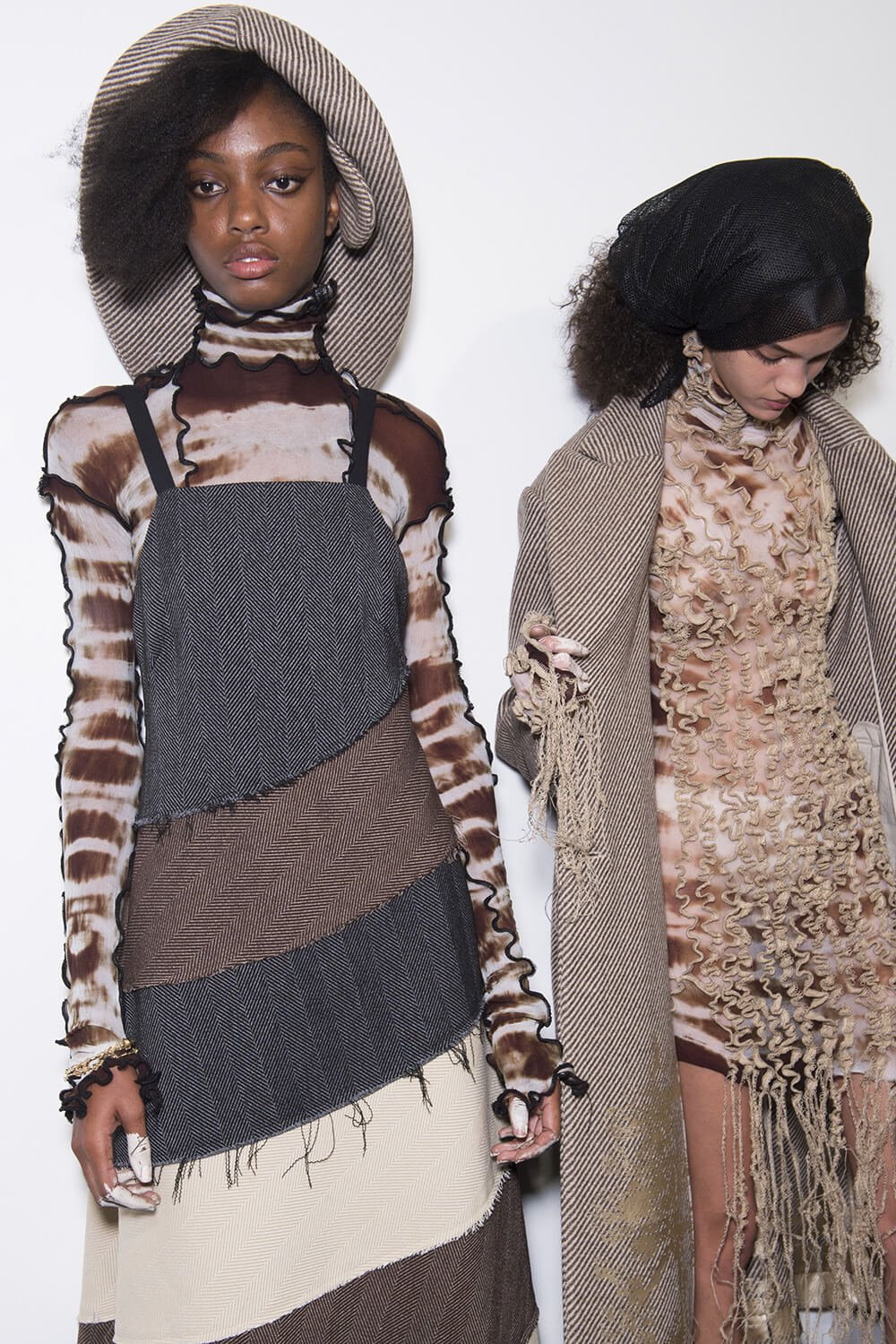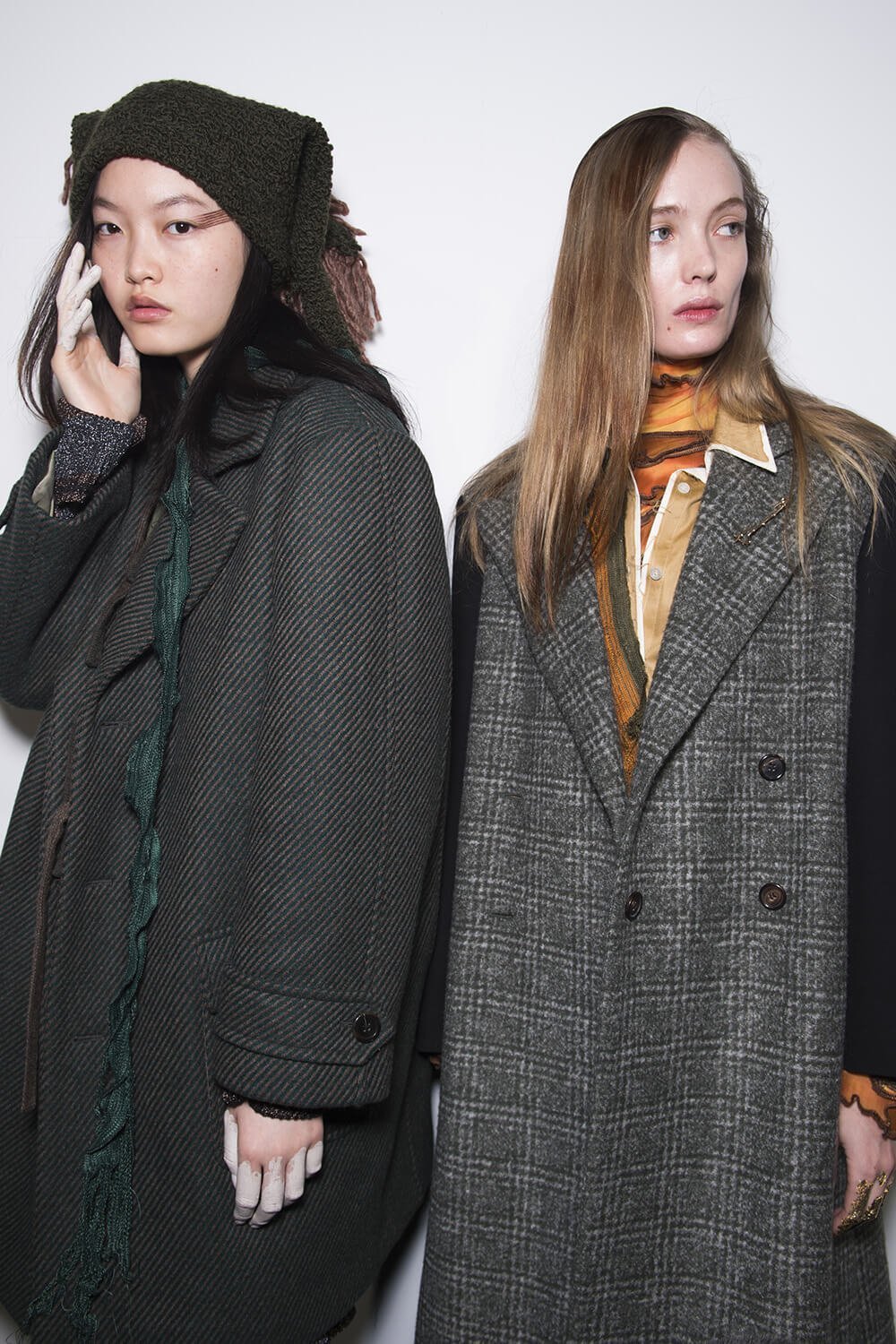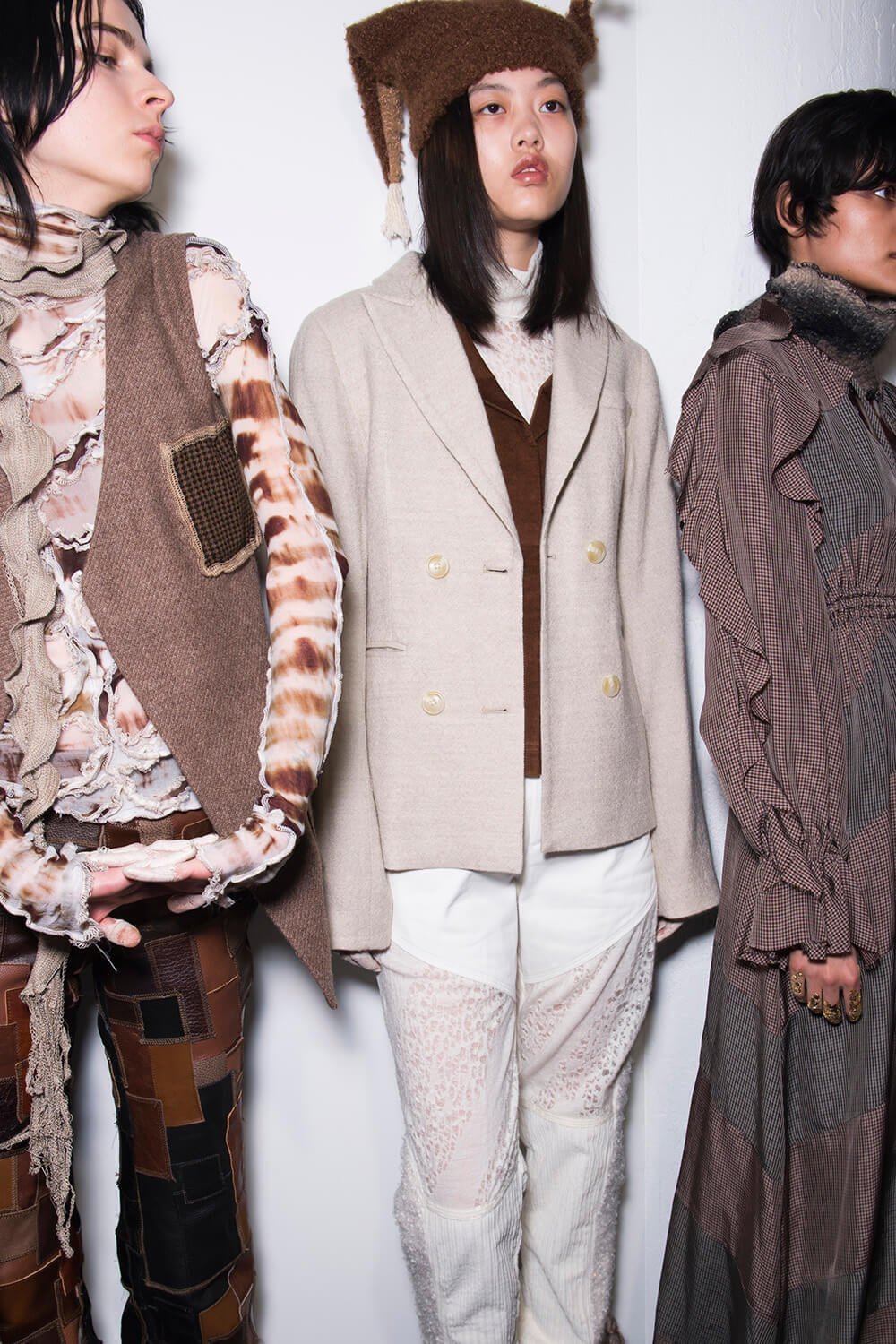 Just like Siobhán broke away from Sugababes back in 2001, ASAI went independent from the Fashion East trio (without any beef). But unlike Siobhàn, A Sai Ta's solo debut was a chart-topping hit. The British designer of Asian descent just showed at London Fashion Week with his first standalone collection, and it was an absolute banger.
Stepping away from a successful recipe can sometimes be difficult, especially when it's bringing in profit, but Asai is brave. Away from his usual party wardrobe, he stepped into the limelight with a full range of ready-to-wear classics, interpreted the Asai way. His signature Hot Wok tops you see at every club in East London were enriched and updated with wool fabrications. The whole collection was a departure from his usual rainbow of colours – it was all very neutral, with greige, beige, white and that particular shade between brown and grey most actively stay away from. One belted duvet coat particularly stood out, but it was his outerwear in general that took the collection onto a whole new level. Tailored to utter perfection, these pieces were obviously infused by the heritage of Savile Row. English tradition played a big part in the collection as a whole, as the designer explained backstage. "I'm proposing what the future will look like without diversity," he said, showing a figure of an international woman trying to adapt her own heritage into the British conformity.
The finale song was an instrumental version of  Run for Cover by Sugababes, giving the storyline of an uncertain future yet another layer. Where will fashion go tomorrow? Who knows. But what is sure, we'll be there – standing in a big Asai coat.
Photographs by Jason-Lloyd Evans.