On Wednesday evening in Florence, Ann Demeulemeester celebrated the 40th anniversary of her brand as part of Pitti Immagine. Lined up on a milelong row in the stark Stazione Leopolda were archive looks spanning from 1992 until her retirement in 2013, handpicked by the legend designer, who had dressed every mannequin herself. "It's like rediscovering my friends. It wasn't a big theory. I picked the things I liked and put them in a row. Still, I like everything today. I could wear it all. It looks like one story. You could put them all together and say, voilà, this is my collection. It's my life collection," she said before the event.
Looking at the installation, what struck you was the agelessness of Demeulemeester's legacy. From the Belgian minimalism of her cool t-shirt dresses and oversized suits to the bohemian poetry of her plumed tops and signature single-feather details, and the soulful toughness of her leather breastplates, every piece and cut felt mind-blowingly contemporary. What Demeulemeester created during her thirty years in the industry transcends fashion. It's a comprehensive aesthetic in its own right: a practice, an art form, a kind of poetry that could be mimicked but never matched.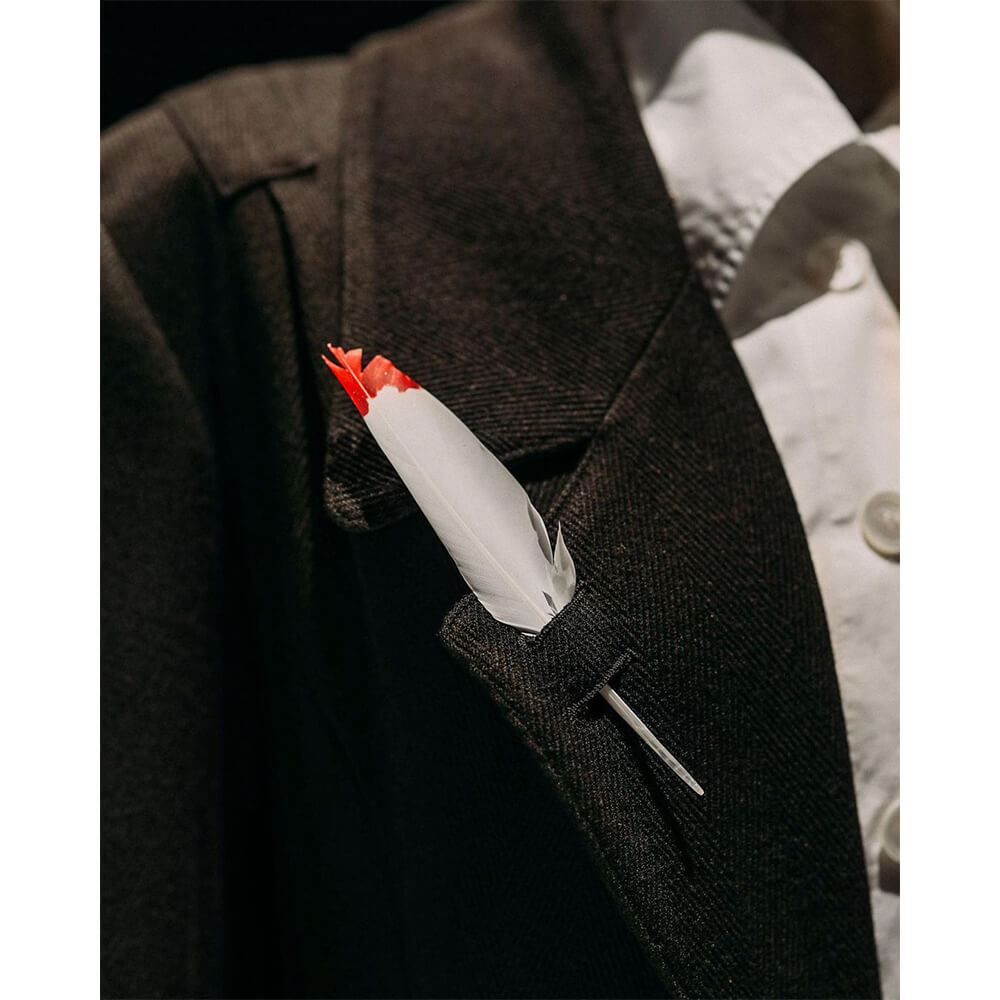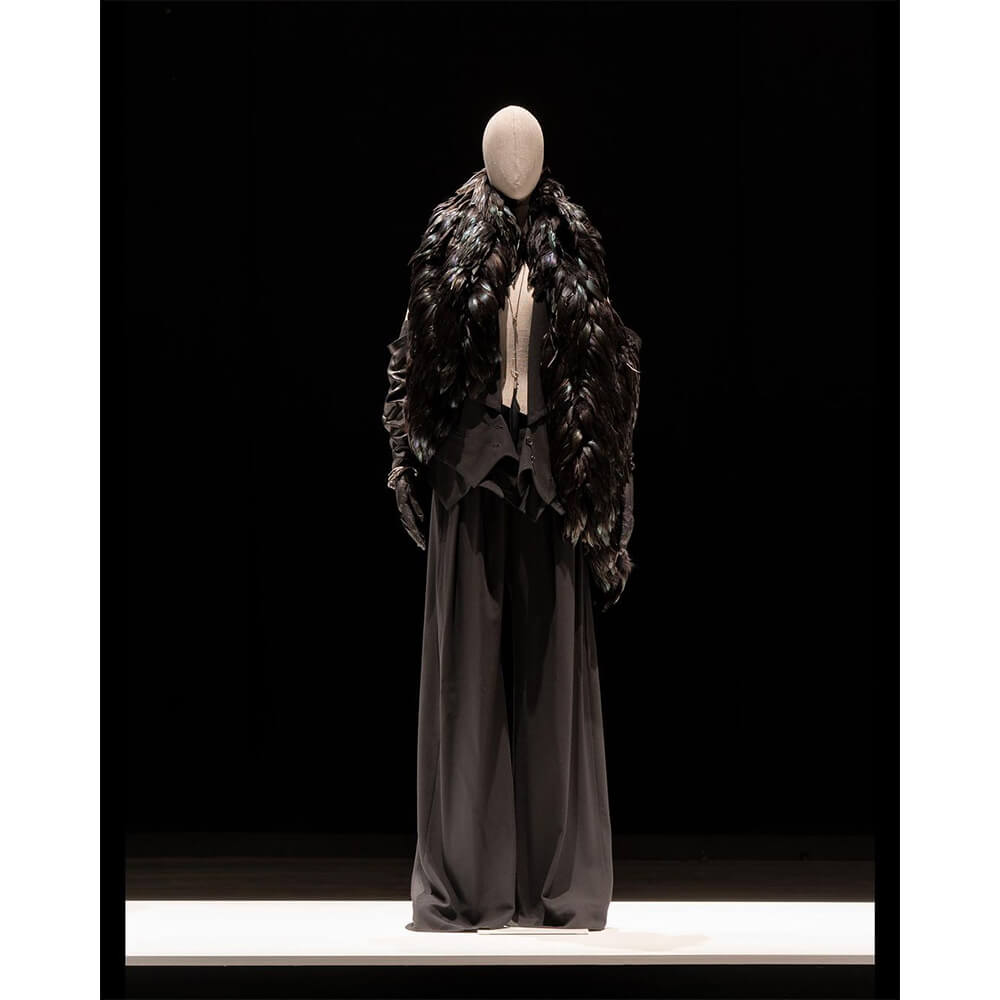 "I have the impression that a lot of people are really discovering what I did. There are really nice reactions. It's nice to inspire young kids," Demeulemeester said. Today, her brand is in the hands of Claudio Antonioli, the Italian businessman and lifelong Ann D. devotee, who founded the multi-label store that carries his surname. Since her retirement from fashion, Demeulemeester has repositioned herself in applied arts with a successful tableware line under Serax and a furniture proposal on the cards – a passion project borne out of the freedom she experienced after the leaving the hamster wheel of seasonal runway collections.
To score her static presentation in Florence, Demeulemeester had created a mega-mix of her favourite show soundtracks. "I listened to all the soundtracks I have done and picked the music I felt was the perfect explanation of what you were seeing. I made this soundscape. It starts with the exactly the music from the first show from '92," she said. "It's all there: the singers I love, the movies I like, still like, always like. They're all there. It's a reunion of soulmates. It's a bit emotional, I must say." The feeling was mutual. Revisiting on Demeulemeester's legacy – and seeing her in person again, beautiful as ever – was a powerful experience, and a reminder of her eternal influence on the contemporary wardrobe.
Photography courtesy of Ann Demeulemeester.