Roses are red, violets are blue, new season means new Fashion East line-up. As announced earlier today, joining Gareth Wrighton and Yuhan Wang as part of the big emerging designer family is the Romanian-born, London-based Ancuta Sarca. Conveniently tied-in with Fashion East's fresh partnership with Nike on celebrating their upcoming 20th anniversary, Sarca is best known for her trainer-stiletto hybrids which are made out of upcycled pairs of Nikes and vintage heels sourced from charity shops. With an already established fanbase thanks to her recognisable pieces being shot and talked about in print and online, the designer comes into the game with a special power of her own. Despite the rich heritage of cordwainers in London, the UK fashion scene hasn't had a great shoe star ever since Dorateymur came onto the scene. What makes Ancuta Sarca's work unique is the advocacy of circular design, foregoing mass production in favour of one-of-a-kind upcycled pieces.  Are there any shoes she wouldn't cut up? "I am trying not to get too attached to things as I used to. But still, I don't think I could cut up vintage designer shoes." At the next Fashion East show this coming Friday, which will take place at the Nike Lab space at 4pm, Sarca will have her own shoe presentation space with Wang and Wrighton getting their SS20 collections onto the catwalk. Ahead of London Fashion Week, here's everything you need to know about Ancuta Sarca's upcoming debut.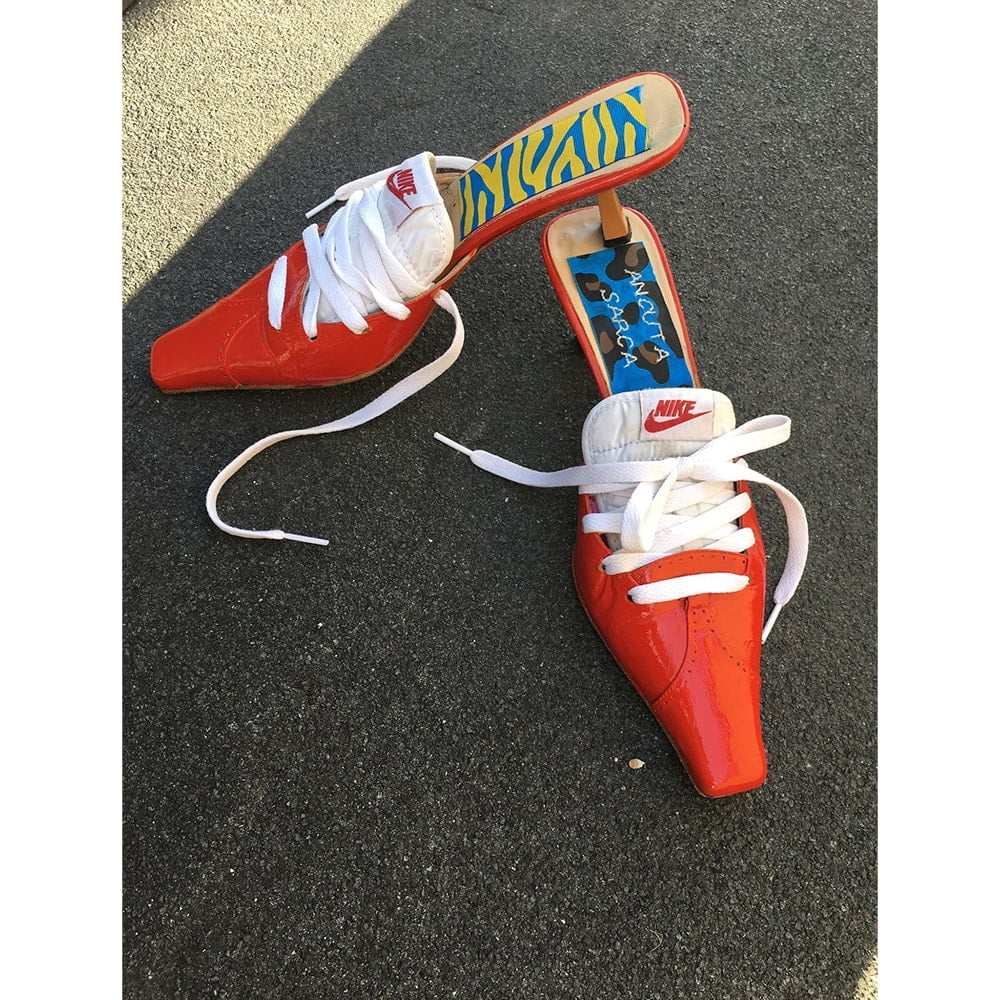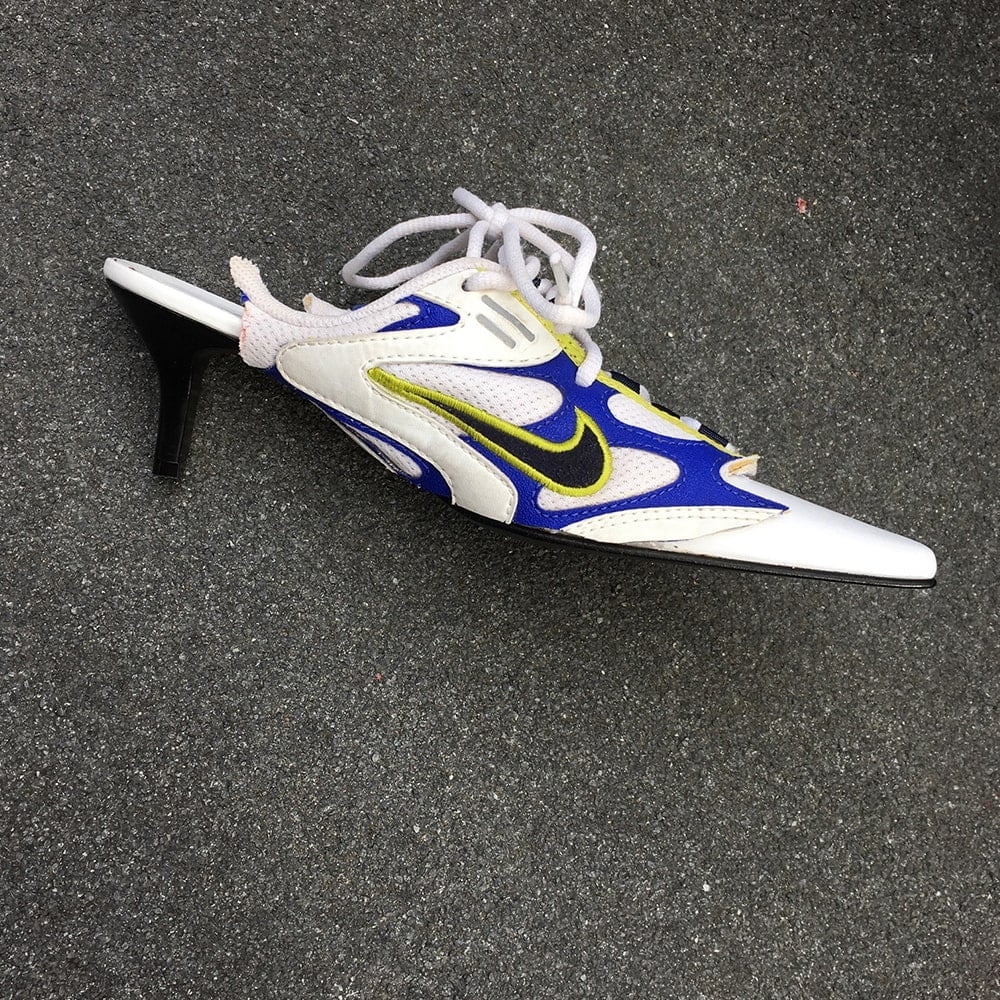 "I will be presenting a collection of handmade up-cycled footwear, all of them made out of old/ unwanted shoes which I collected from charity shops, car boot sales etc. They were born as a solution to discarding them or producing new items and finding ways to re-use what is already out there. Each pair plays up juxtapositions of masculine/ feminine and high-fashion/ sportswear," Sarca tells us. Interestingly, she hasn't had the same ol' London fashion trajectory. Without CSM or LCF on her CV, Sarca graduated from BA and MA programmes at The Art and Design University of Cluj-Napoca in her home country. After the studies, she gained experience with Meadham Kirchhoff before joining the studio team of Ashish Gupta. Along with her shoe presentation, the LN-CC concept store in London will also activate an exclusive partnership with Sarca this coming Friday. But what kind of thing are we in for? If she had to describe the collection with a film, Sarca says it would be Kill Bill. "My shoes are Uma Thurman – The Bride– waking up strong from a coma after four years." If you weren't intrigued before, we bet you are now.
The Fashion East show will take place on Friday, September 13th at 4pm.