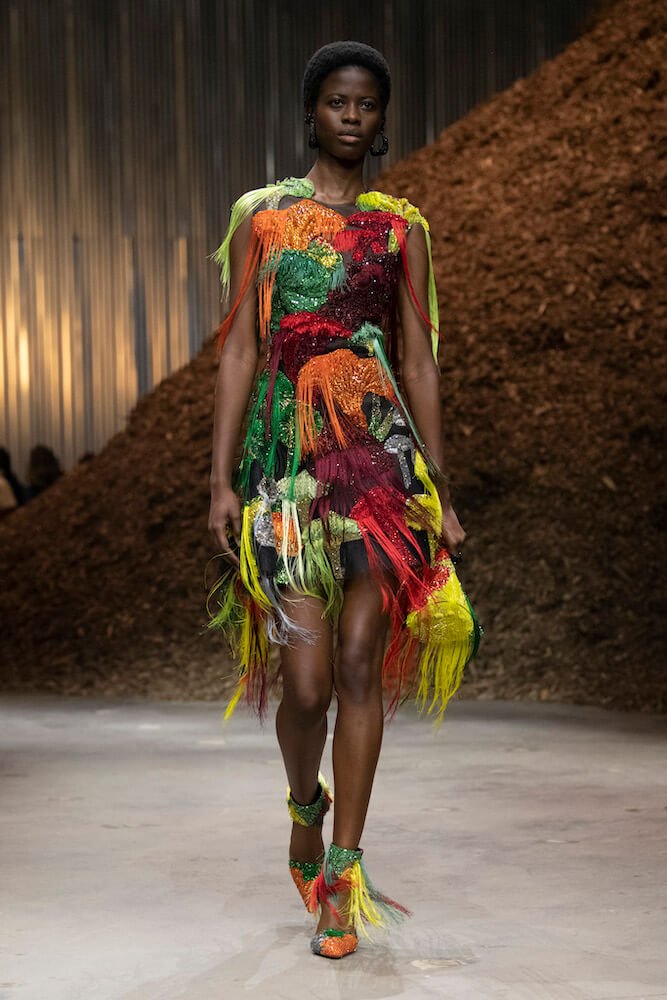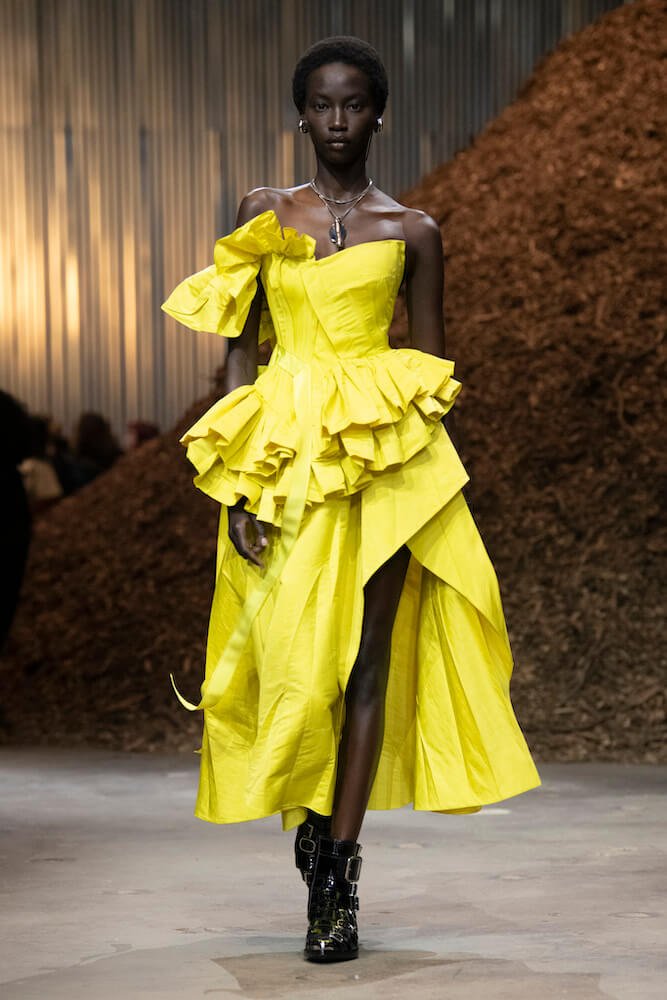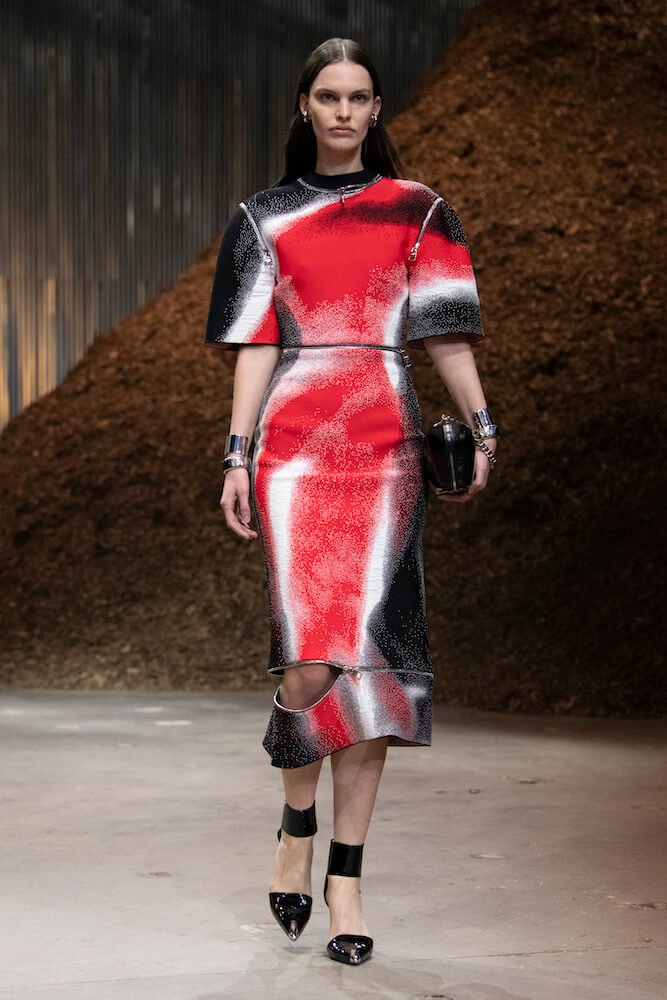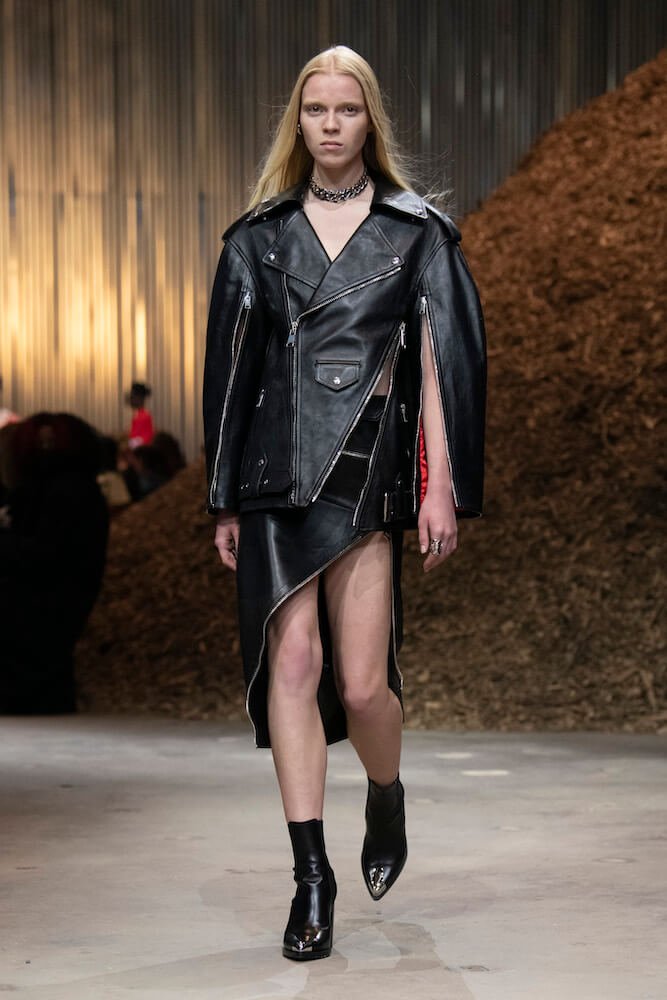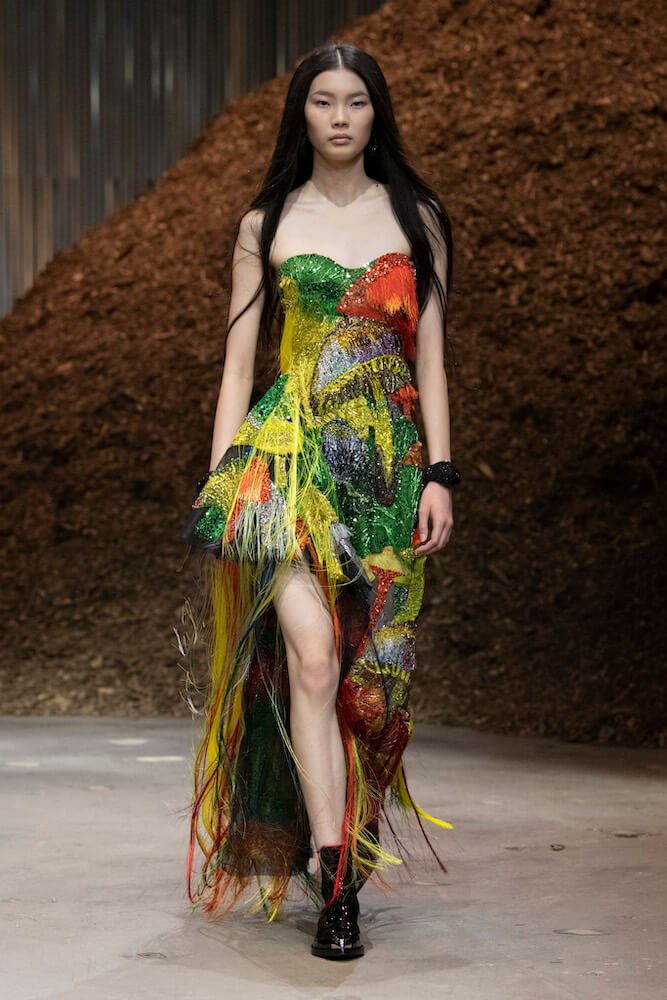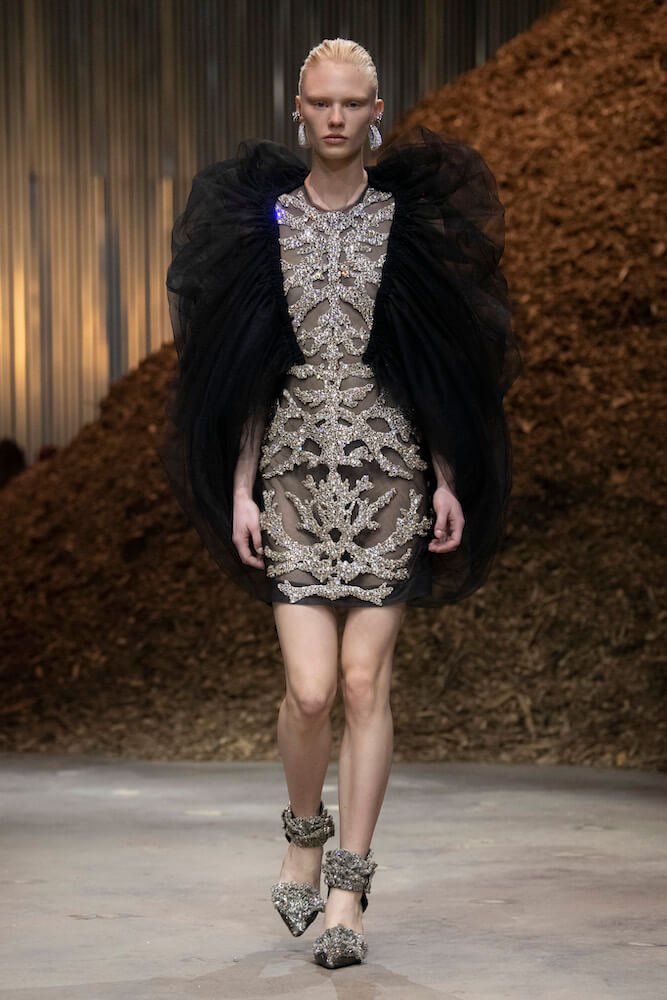 Mycelium: a subterranean mushroom community through which trees communicate, and the inspiration behind Alexander McQueen's return to the runway in New York City on Tuesday evening. In a warehouse in Brooklyn, models meandered through giant molehills of chipped fallen timber that scented the room as Sarah Burton worked her magic mushrooms into a collection rooted in the serenity and severity of nature. It nurtured a crew of organically grown city girls: lil' leather ladies, hand-spun hippie chicks, and blossoming belles of the ball.
Soundtracked by The Cure's "A Forest", it was a triumphant return for the brand – not only to the live fashion show format, but to New York City where Lee McQueen presented his Dante and Eye collections in 1996 and 1999, respectively. "It's a fast city. I wanted it to have a pace to it, an energy to it, and a precision to the tailoring and to the colour. I wanted to make sure that each dress had its own individual character in the way that we have all these characters in our McQueen family. It felt like all these different characters could could exist in New York. It definitely influenced the collection," Burton said.
Photography courtesy of Alexander McQueen.