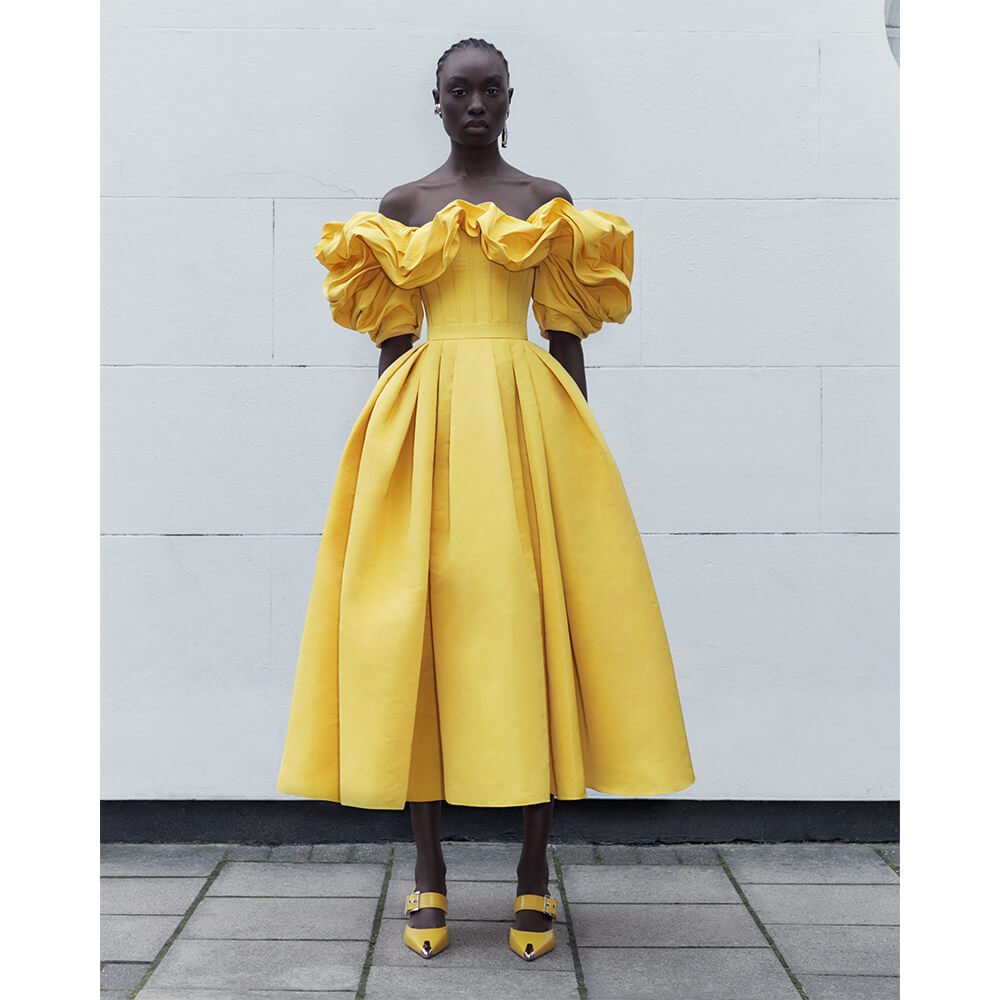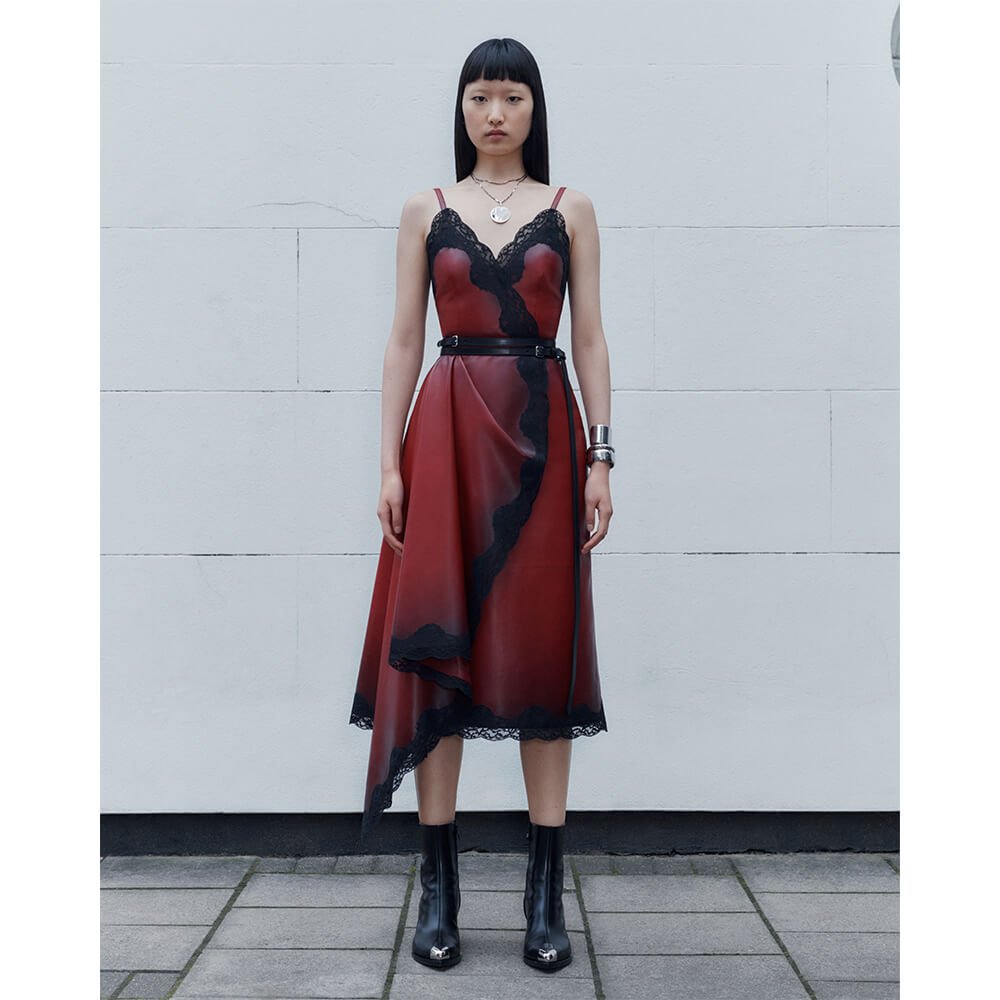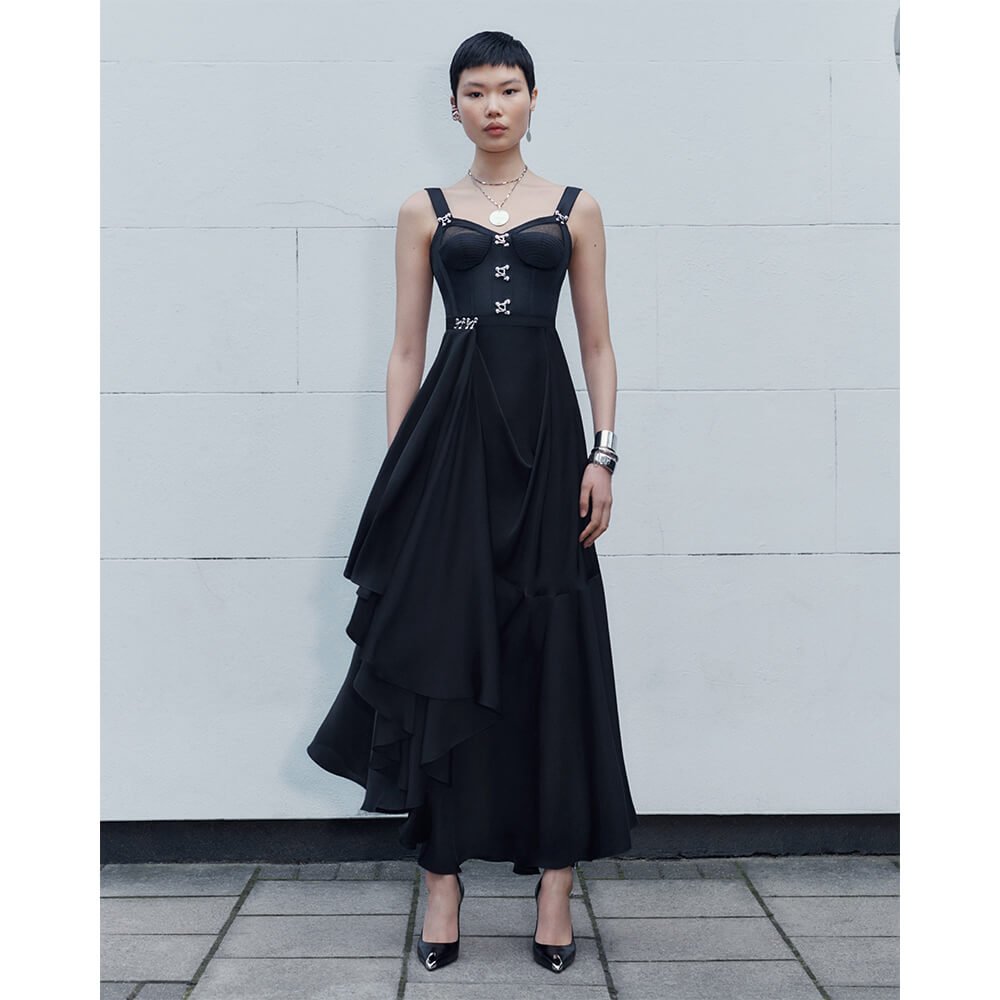 When concocting her latest pre-fall women's collection, Alexander McQueen's Sarah Burton wanted decipher new ways of engaging with the dialogue of her designs. In doing so, the creative director and her team turned to 12 renowned artists to each create a body of work in response to this season's looks, which include crushed silver polyfaille frocks, arymetric double-breasted blazers and scalloped-edged slip dresses fashioned from Welsh leather.
"It's been very interesting to see how creativity has sprung from so many different perspectives, and the outcomes that have been varied and beautiful," says Burton. Included in this expansive project, dubbed Progress, is Chile-based sculptor Marcela Correa, who adapted a buttercup yellow corset gown to dress up a series of small model builds with disjointed faces, inspired by "broken memories". Elsewhere, former 10 cover star Guinevere Van Seenus toys with damaged polaroid films through ethereal blasts of light, and Marcia Michael created a sculpture inspired by women who've stood the test the time; carrying the marks of their lives with them everyday. "The embroidery on the dresses shows me that these marks of life are not only visible but can be worn with a proudness that makes them part of a defining moment, a kind of language which transfers on to the wearer," says Michael.
"We wanted the artists to have total freedom to respond to the looks, creating bold and thought-provoking conversations with their works," adds Burton. "I hope that viewers will be as inspired as we have all been by witnessing these creative processes."
The last year has seen the British brand take innovative steps in making the art world more accessible. Like the collaborative zine created with Charlotte James and Clémentine Schneiderman to spotlight the work of South Welsh youth. And the arts education programme McQueen launched last November in the heart of London's East End, which supported aspiring young creatives in Tower Hamlets with honing their craft and entering their desired creative fields.
Photography courtesy of Alexander McQueen.