Our intern Sabrina just spent £200 on underwear. I know, isn't she fancy? "A good bra comes at a price," she tells me. Get her. But it's not just Sabz – the rest of the office is similarly entranced by a nice undergarment, with many an hour in Ten Towers whiled away discussing the various merits of say, a brief versus a boxer (the former supports, the latter sculpts, apparently) or more recently, having a good feel of the cotton count of Will's brand new jockstrap. Clearly, then, we are more than excited about the V&A's brand new exhibition, Undressed: A History Of Underwear, where the humble undergarment is elevated from supporting player to fully-fledged A-list star. For which we say: finally. And, after having a quick peer round – we can confirm thay there's enough of the skimpy stuff in the museum to ruin even the most minor of panty fetishists.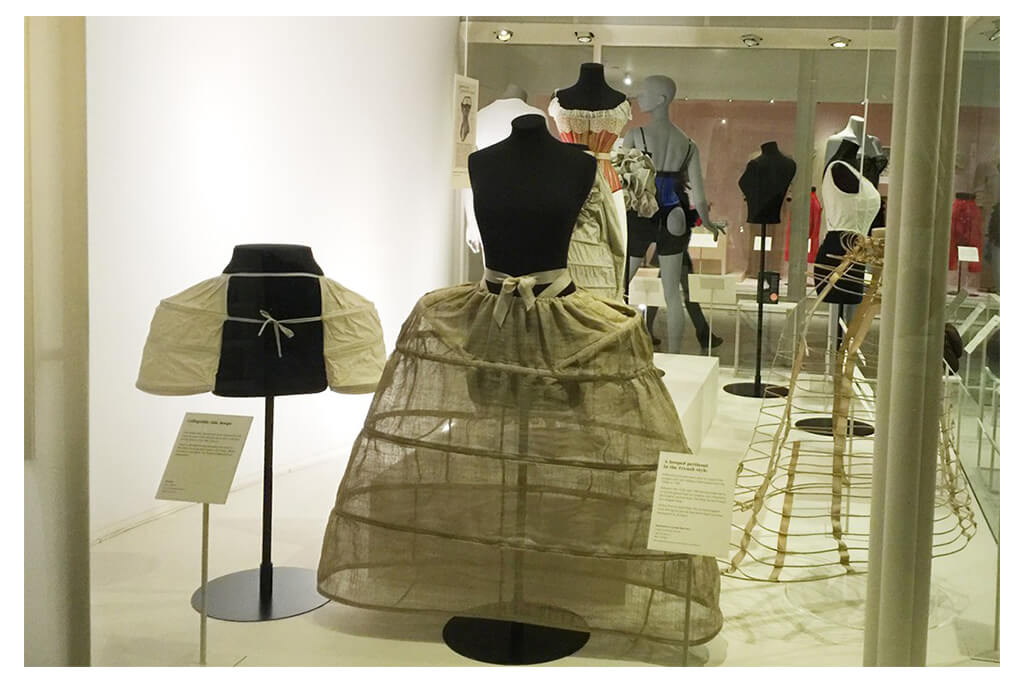 Moving from the corsetry and girdles of the 19th century to rubbery bits of S&M wear, the exhibition charts underwear's history both "chronologically and thematically", the categories including "Health and Hygiene" and "Performance Underwear". Ooh. This means there's everything from a pair of Queen Victoria's mum's muslin knickers to Stella McCartney's pants, each one stamped with a day of the week.. But it's not just underwear is the strict sense of the term, there's also lingerie-inspired designs from Mr Antonio Berardi (hi!) and John Galliano, as well as Juicy Couture trackies and something that they call a "dinner pyjama". Yum.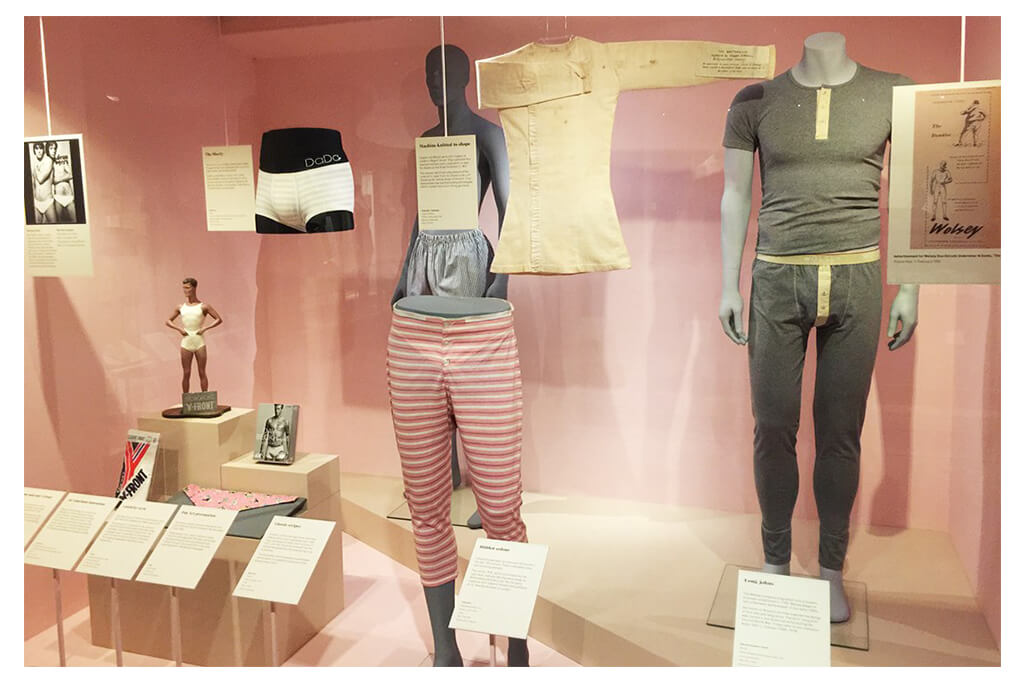 "I wanted to look at the ways in which underwear reveals how our attitude to sex, gender and morality have changed," said the curator, Edwina Ehrman. "I also looked at the opportunities technological advances have given to women." But gentlemanfolk need not worry – there's a few little bitties for men too – from what we've heard, a natty little jock strap, some mail order pants and a nice pyjama get-up donated by the lovely Charlie Porter. All our favourite things, basically. That's us sold. We're off to slip into something more/less comfortable.
Undressed: A History Of Underwear opens on Saturday, 16 April 2016 at the V&A